With three players in double figures, the top-ranked Onalaska High School boys basketball team stayed perfect in the MVC with a 72-44 win over Logan on Tuesday night.
Junior Victor Desmond led all scorers with 18 points, while junior Gavin McGrath and Tyrell Stuttley added 15 and 14 points, respectively, for the top-ranked Hilltoppers, who won their 12th game in a row and improved to 16-1 (8-0).
Desmond had 11 of his points in the first half, while McGrath and Stuttley did most of their damage after the break. McGrath had 11 points in the second half, while Stuttley had 10 as Onalaska outscored the Rangers 44-24 in the second half at the Logan fieldhouse.
Jhakai Funches had 15 points, 12 of which came in the first half to lead Logan, which lost its fourth game in a row and fell to 3-12 (2-6). Jacksun Hamilton (11 points) was also in double figures for the Rangers.
SPARTA — Carson Lindauer and Dustin Derousseau scored 12 points apiece as the Timberwolves won their fourth game in a row and improved to 12-3 (5-2).
Brian Sanchez had 11 points for the Spartans, who fell to 4-12 (2-5).
Tomah, which led 28-18 at the half, made 21 of 27 free-throw attempts.
Coulee
West Salem 62, Black River Falls 54
WEST SALEM — Led by Josh Hauser and David Lattos, the Panthers came back from a 31-18 halftime deficit to avoid losing back-to-back games.
Hauser scored a game-high 19 points, including three 3s, and Lattos added 13. The pair combined for 19 points in the second half.
West Salem, which improved to 10-7 (5-3), also got nine points from CJ McConkey, all of which came in the second half.
Mike Roou (15 points), Trey Cowley (13) and Elliot Bird (10) were all in double figures for the Tigers, who had a four-game winning streak snapped and fell to 9-7 (5-3).
Onalaska Luther 52, G-E-T 42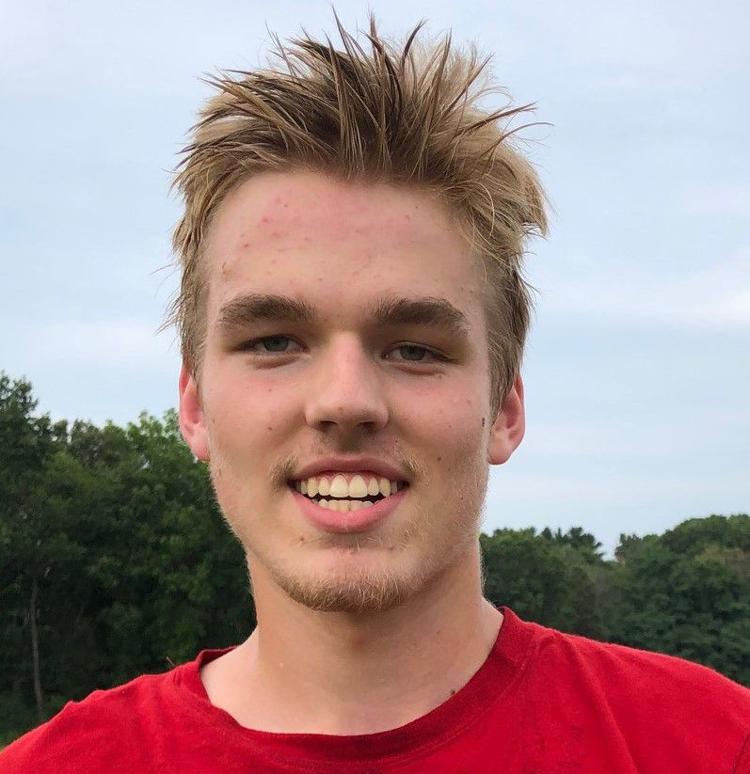 ONALASKA — Joey McNamara had 14 points on 6-of-11 shooting and Isaiah Schwichtenberg added 10 points as the Knights (8-8, 6-2) won their fifth game in a row and stayed atop the conference standings.
Onalaska Luther, which led 26-15 at the half, also got nine points from Brandon Stadtler.
Grant Beirne (15 points) and Lance Lettner (10) were in double figures for the Red Hawks (8-7, 5-3).
ARCADIA — The Blackhawks (7-8, 4-4) led by three after the first half and pulled away in the second.
Lacob Lotz led Viroqua with 14 points, while Clayton Slack added 13 and Nick Schneider 10.
The Raiders (1-15, 0-8) had 16 first-half points and were led by Chandler Sonsalla's 11 points.
Dairyland
Blair-Taylor 89, Melrose-Mindoro 66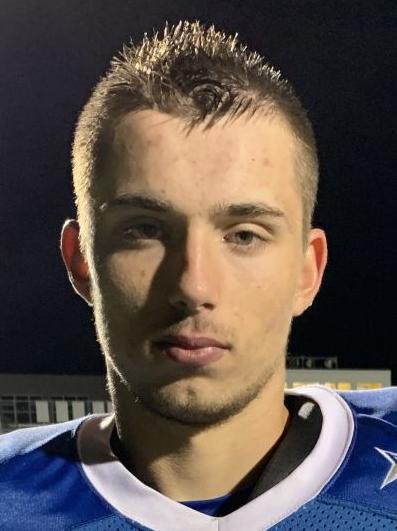 BLAIR — The fourth-ranked Wildcats (13-2, 10-0) won their third game in a row behind big games from Kyle Steien and Matt Waldera. Steien scored a game-high 32 points, and Waldera added 26.
Blair-Taylor, which led 41-28 at the half, also got double-digit points from Issac Nerby (11).
Tristan McRoberts (23 points), Jay Arzt (18) and Blake Christianson (14) were in double figures for the Mustangs (7-8, 7-3).
Scenic Bluffs
Cashton 88, Wonewoc-Center 58
WONEWOC, Wis. — Bowdy Dempsey scored a game-high 20 points and Kristt Hilden added 16 as the Eagles won their fourth game in a row and improved to 10-4 (6-2).
Cashton, which led 42-23 at half, also got double-digit points from Jarret Carpenter.
The Wolves fell to 4-10 (0-8).
Ridge and Valley
You have free articles remaining.
SENECA, Wis. — Evan Pedretti made two 3-pointers and scored 10 points for the Pirates, who were outscored 41-10 in the second half.
Nonconference
Eau Claire Memorial 71, Holmen 56
HOLMEN — Cameron Weber scored 16 points, but the Vikings dropped their third straight game and fell to 4-12.
Caden Boser scored a game-high 23 points for the Old Abes (5-10), who outscored Holmen by 15 in the second half after the score was knotted at 32 after the break.
Westby 57, Adams-Friendship 53
WESTBY — The Norsemen (8-8) outscored Green Devils in each half to win for the third time in the past four games.
Sophomore Hudson Lipski scored 19 points, and senior Davontae Spears added 15 for Westby.
GIRLS BASKETBALL
Nonconference
Prairie du Chien 55, Decorah (Iowa) 39
DECORAH, Iowa — Lily Krahn scored a game-high 29 points as the Blackhawks, who are ranked No. 7 in Division 3, won their fourth game in a row and improved to 13-3.
Macy Banasik and Allison Allbee also contributed for Prairie du Chien, adding nine and six points, respectively.
LANCASTER, Wis. — Nothing was reported to the Tribune.
Scenic Bluffs
NECEDAH, Wis. — The Falcons (4-11, 2-8) scored just nine points in the first half and dropped their third game in a row.
The Cardinals improved to 12-6 (6-4).
GYMNASTICS
G-E-T co-op 133.675, Viroqua co-op 123.25
VIROQUA — The G-E-T co-op took the top two spots in every event except the vault en route to the win.
The G-E-T co-op's Sophie White won the balance beam (9.375 points), while Abby Miller won the floor exercise (9.175) and the uneven bars (8.325). White, who finished second in the floor exercise (8.525) and the vault (8.4) and third on the uneven bars (7.65), won the all-around (9.375).
The Viroqua co-op's Kenzy Kreuzer won the vault (8.45).
BOYS HOCKEY
Nonconference
Aquinas co-op 3, La Crescent-Hokah 2 (OT)
LA CRESCENT, Minn. — Lenny Boberg scored the decisive goal as the Avalanche snapped a six-game losing streak and improved to 3-18-1.
Jacob Daily and Tanner Bass also scored for the Aquinas co-op, which led 2-0 midway through the third period.
The Lancers (4-13-1) got goals from Ashur Rouleau and Owen Davison to force overtime.
Baraboo/Portage 5, West Salem/Bangor 0
BARABOO, Wis. — The Panthers put just 18 shots on goal and fell to 7-12-1.
Luna Larson had a hat trick and Josh Beale added two goals for Baraboo/Portage (11-10-1).
WRESTLING
Nonconference
Onalaska/Luther 37, Black River Falls 36
BLACK RIVER FALLS — The Hilltoppers won three of the five matches that were wrestled, and Donovan Olson (182), Damion Tracy (285) and Neng Xiong (113) posted those wins.
Jackson McCormick (27-5) won by pin at 132 for the Tigers.