TOMAH — The Onalaska High School softball team knew what was on the line Tuesday, and took care of business.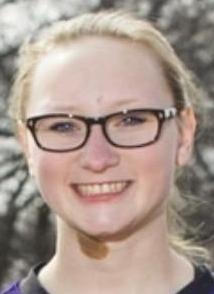 The Hilltoppers rode a strong start from Sarah Kraus, scored five runs in the fourth inning, and clinched at least a share of the MVC championship by defeating Tomah 9-0.
Kraus struck out 12 and scattered five hits in the win for Onalaska (21-2, 10-1). Jo Cree doubled as part of a two-hit night, and tallied two RBI, Lydia Schultz homered and drove in two.
Tomah's Megan Perry had three hits, including two doubles, while Josie Mathison had two hits.
Central 15, Sparta 2 (5)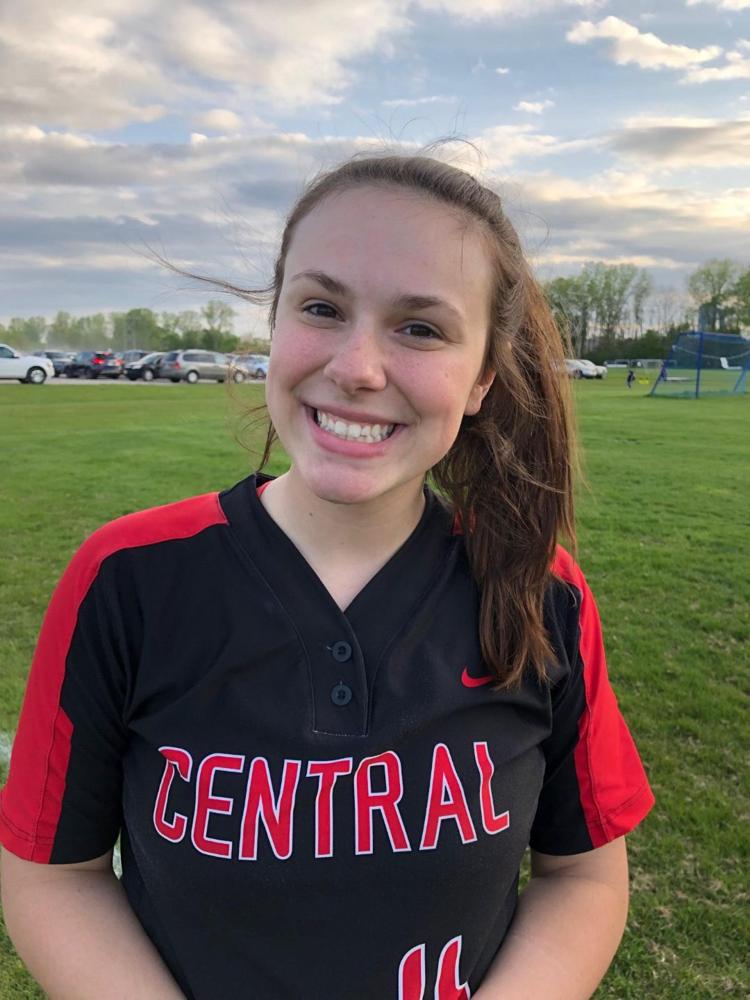 Central's Beth Meyers was simply on fire at the Shelby fields, going 4-for-4 with three no-doubter home runs to power the rout. Meyers tallied eight RBI, including a grand slam, for Central (4-12, 3-8).
"She was really locked in, hitting the ball hard," Central coach Nahmie George said. "She always hits the ball hard, and she's had a couple games where she's hit it right at people, so she was due."
Central's Zoe Heintz had three hits, and pitched the first four innings for the win. Helena Wehrs was 3-for-4 and hit her first varsity home run in the fourth inning.
Sparta's Payton Jones and Ariana Dixon had two hits apiece.
Holmen 8, Aquinas 7 (9)
HOLMEN — Junior Lynsey Anderson and sophomore Bridget Torud drove in runs in the bottom of the ninth inning for the Vikings (19-3, 10-2), who nailed down second place in the conference and need Central to beat Onalaska on Thursday to tie for the title.
The Blugolds (13-8, 6-6) used a three-run double by Megan Scheidt in the fifth to stay in the game, then scored twice in the top of the seventh to force extra innings. Gracie Malin (2-for-4) had an RBI single before Kalya Bahr (2-for-5) added one of her own to tie the score at 7.
Sammie Chapman was 3-for-5 with a double and Sydney Jahr 3-for-4 with a home run and four RBI for the Vikings.
Dairyland
Blair-Taylor 15, Eleva-Strum 0 (3)
BLAIR — Lauren Steien didn't have to pitch very much, but she was extremely effective, throwing a no-hitter in a shortened game.
She allowed one walk in the second inning and struck out three. Lauren Kidd had two hits and three RBI, while McKenna Nehring (3-for-3) doubled and had three RBI. Danyelle Waldera added a triple and two RBI for the Wildcats (16-0), who won the conference.
Ridge and Valley
Wauzeka 11, De Soto 1 (5)
WAUZEKA, Wis. — Jordan Young had two hits, but the Pirates offense had a difficult time pushing runs across.
De Soto committed six errors.
BASEBALL
Three Rivers
La Crescent 3, Caledonia 2
CALEDONIA — The Lancers stopped Caledonia's 15-game winning streak after putting together a three-run third inning to take a lead and then making it stick.
Cade McCool and Brandon Von Arx tallied two hits apiece for La Crescent (13-3, 12-2), while Jess Fechner tallied the go-ahead RBI with a sacrifice fly. McCool and Sam Weiser combined for a four-hitter.
Austin Klug had a double, and pitched the first four innings for Caledonia (15-2, 13-1).
Ridge and Valley
De Soto 8, Wauzeka 0
WAUZEKA, Wis. — Isaiah Zink tossed a one-hitter with 11 strikeouts and the Pirates (14-7, 12-1) clinched the outright conference title.
Zink added two hits, while Brock Venner hit a home run, and Matthew Boardman had two hits, a double, and two RBI.
SWC
Prairie du Chien 4, Lancaster 2
PRAIRIE DU CHIEN — The Blackhawks recovered after being down 2-0 and made the most of their chances late in the game.
Gavin Gillitzer doubled, while Clayton DuCharme had a single and an RBI. Drake Coleman also had a single and an RBI, and he tossed four scoreless innings to end the game and earned the win.
Nonconference
Onalaska 10, Onalaska Luther 0 (5)
ONALASKA — The Hilltoppers (9-13) sent 11 batters to the plate during a five-run third inning to take care of the Knights (4-11). Nathan Hagen was 2-for-3 with a double and three RBI, while teammates Nick Pica (2-for-2, double), Griffin Janikowski (2-for-3) and Riley Wellendorf (2-for-4) also had big games for Onalaska.
Viroqua 14, Aquinas 4 (5)

VIROQUA — After the Blugolds jumped out to a 4-0 lead, Viroqua scored 11 runs in the first three innings.
Viroqua's Hunter Vikemyr went 3-for-4 with two home runs, a double, and five RBI. Ryan Zemla was 3-for-4 with two doubles and three RBI, and Tate Knutson had two hits including a double and two RBI.
GIRLS SOCCER
MVC
West Salem 15, Logan 0
WEST SALEM — The Panthers scored 10 goals in the second half to run away with it.
Sam Olson and Kara Gavaghan scored four goals apiece for West Salem (13-3-1, 9-1).
Logan dropped to 0-9 in conference play.
Onalaska 3, Tomah 0
ONALASKA — Kiya Bronston had two goals, and Ellie Smith added the third for the Hilltoppers (13-2-2, 11-0). Sascha Cromheecke and Lauren Ecklund had assists for Onalaska, which clinched at least a share of the conference championship.
Sam Plantz had five saves for the Hilltoppers, while Hanna Adler had six for Tomah.
Central 6, Sparta 1
The Red Raiders got out to a 4-0 lead in the first half and didn't let Sparta back into it.
Natalie Linebarger had a hat trick, while Grace Bujan and Lexi Paulus each scored for Central (9-5-1).
Savannah Holcomb scored in the second half for Sparta (6-12-2), which got seven saves from Hadley Bernett.
BOYS GOLF
Three Rivers
La Crescent 169, Caledonia 200
CALEDONIA — La Crescent's Owen Davison and Grant Nutter tied for a 4-over-par 40 to take medalist honors, while teammate Ryan Lemke finished third with a 41.
GIRLS GOLF
Three Rivers
Caledonia 189, La Crescent 224
CALEDONIA — The Warriors had four of the top six scores of the day, led by Jenna Wiebke's 3-over-par 41 at Ma-Cal Grove.
La Crescent's Anna Tollefson was just behind her, carding a 44, while Caledonia's Vanessa Hawkins notched a 45.
BOYS TENNIS
Nonconference
Aquinas 6, West Salem 1
WEST SALEM — Aquinas won six straight-set matches.
West Salem's Jack Haley topped Aaron Pint 6-3, 6-0 for West Salem's lone win, but Aquinas' Marc Fortney, Isaac Pint and Taylor Servais lost just two sets for wins at Nos. 2-4 singles, respectively.
TRACK AND FIELD
Scenic Bluffs meet
BANGOR — Cashton's girls routed the competition and won with 182 points, while its boys tied Bangor for the title with 153.
Sophomore Adelynn Hyatt was the story of the meet in winning the 200 (26.57), 100 hurdles (15.84), 300 hurdles (49.11) and high jump (5-2). Her time in the 100 hurdles broke the meet record.
Sophomore Annie Schreier won the 100 (12.88) and shot put (35-2½) for Cashton, which also received a win from sophomore Izzi Mason in the 3,200 (13:27.5). Senior Cora Kostuch won the shot put (92-9) for Bangor, which also won the 800 relay (1:53.39).
Cashton's boys received multiple victories from Austin Schaldach in the 100 (11.3) and 200 (22.9), Jarret Carpenter in the 800 (2:06.17) and 1,600 (4:46.32) and Kristt Hilden in the 300 hurdles (42.56) and triple jump (41-5).
Bangor received wins from Isaac Bachmann (3,200, 10:36.97), Jaymeson Freit (110 hurdles, 16.37), Grant Manke (shot put, 40-7½) and its 1,600 relay (3:44.18).