HOLMEN — A tight game got out of control in a hurry when the Onalaska High School baseball team beat Holmen 14-1 on Thursday.
The Hilltoppers broke a scoreless tie in the top of the fourth before the Vikings tied it with a Tucker Gegenfurtner solo home run with one out in the bottom of the fourth.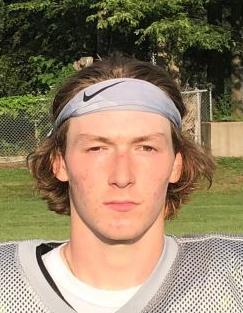 But Onalaska put together a 13-run explosion — 12 runs scored after the second out was recorded — in the top of the fifth to end the MVC matchup early. The Hilltoppers had eight hits, walked five times, had one batter hit by a pitch, one call of catcher's interference and one Holmen error in the fifth.
Thirteen of Onalaska's 14 runs were scored with two outs.
August Brandt was 2 for 4 with three RBI, and Maddox Hoff and Michael Savarin were both 2 for 3 for the Hilltoppers. Hoff doubled and drove in two runs, and Savarin tripled and scored twice as eight players in Onalaska's lineup had at least one hit.
Bryce Hoeft also doubled and drove in three runs for the Hilltoppers.
Evan Gamoke was the winning pitcher, allowing one hit — the solo home run — and striking out five over four innings.
VIROQUA — Senior catcher Evan Hubatch was 2 for 4 with an RBI, and junior third baseman and shortstop Gavin Olson drove in two runs for the Blackhawks.
Senior Noah Mathison also drove in a run and pitched five innings for Viroqua. He struck out two and allowed four hits.
Brett McConkey was 2 for 3, and Zach Hutchinson drove in a run for the Panthers.
G-E-T 19, Onalaska Luther 12
ONALASKA — The Knights tied the game at 9 in the bottom of the seventh, but the Red Hawks plated 10 in the top of the eighth.
Whitehall 6, Blair-Taylor 3
BLAIR — Kyle Steien was 3 for 3 with two singles and a double and scored two runs. He also came in relief of Isaiah Washington, who was charged with the loss, in the third inning and struck out nine.
Melrose-Mindoro 8, Eleva-Strum 5
STRUM, Wis. — The Mustangs improved to 2-0 overall and in the conference.
STODDARD — Alex Scoville, Evan Koch and Bryce Grelle were among the Pirates' leaders at the plate, and each drove in two runs.
De Soto allowed one run in the top of the first but responded with two in the bottom of the inning and five more in the second.
Prairie du Chien 12, Platteville 2 (5)
PLATTEVILLE — The Blackhawks scored six in the fourth and six in the fifth to earn the win.
John Nicholson drove in three runs, while Aden McCluskey and Owen Oldenburg had two RBI apiece.
Nicholson, who allowed two runs on four hits and struck out four in five innings, picked up the win.
Caledonia 10, Chatfield 7
CHATFIELD, Minn. — The Warriors, who won their sixth straight game to improve to 6-1 overall and 5-1 in the conference, plated three in the top of the seventh to break a 7-7 tie.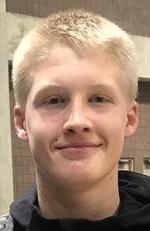 Gabe Morey had a two-out, RBI single to start the rally. Thane Meiners and Austin Klug followed with walks before a single by Jake Stagemeyer put Caledonia in front 10-7.
Klug was 2 for 2 with four RBI, Morey was 2 for 2 with three RBI, and Staggemeyer drove in two.
Devin Vonderohe, who pitched 1⅔ innings in relief of Meiners, picked up the win.
HOLMEN — Emily Szak was 3 for 4 with a double, triple and four RBI to lead the Vikings (2-0, 2-0) past the RiverHawks (1-1, 0-1).
Holmen scored six runs in the first inning, and Szak's two-run triple was the big hit.
Sydney Jahr was also 2 for 4 with a double, a triple and an RBI for the Vikings.
Central had three hits — all singles — against Holmen pitcher Sydney Blank.
The Hilltoppers (1-1, 1-1) scored five runs in the second inning and four more in the fifth to take care of the Blugolds (0-2, 0-2).
Freshman third baseman Emerald Olson and senior right fielder Lydia Schultz were both 4 for 5 with three RBI for Onalaska, which never trailed after the five-run second. Olson, junior Ava Smith (3 for 5, two RBI) and junior Cokie Binegar all scored three runs. Schultz doubled twice and Olson once.
Smith pitched the complete game and allowed two earned runs with three strikeouts and three walks.
Alexa Neumeister was 3 for 4 to lead the Aquinas bats. Alaina Bagniefski, Gracie Cronk, Iris Neve and Alyssa Brickson all had two hits for the Blugolds.
The Spartans struck first in the top of the first, but the Rangers — who took advantage of four Sparta errors — scored five runs in the bottom of the inning and seven more in the second to take a commanding lead.
Freshman Mya Kendrick was 3 for 4 with two doubles and three RBI. Senior Chariell Butler hit a solo home run, and sophomore Jazzy Davis was 2 for 3 with a double and an RBI.
Junior Kamryann Korish struck out four and picked up the win, while Madisynn Bolen was charged with the loss.
West Salem 14, Viroqua 4 (5)
WEST SALEM — The Panthers (1-1, 1-0) used 16 hits to pick up their first win in a conference opener against the Blackhawks.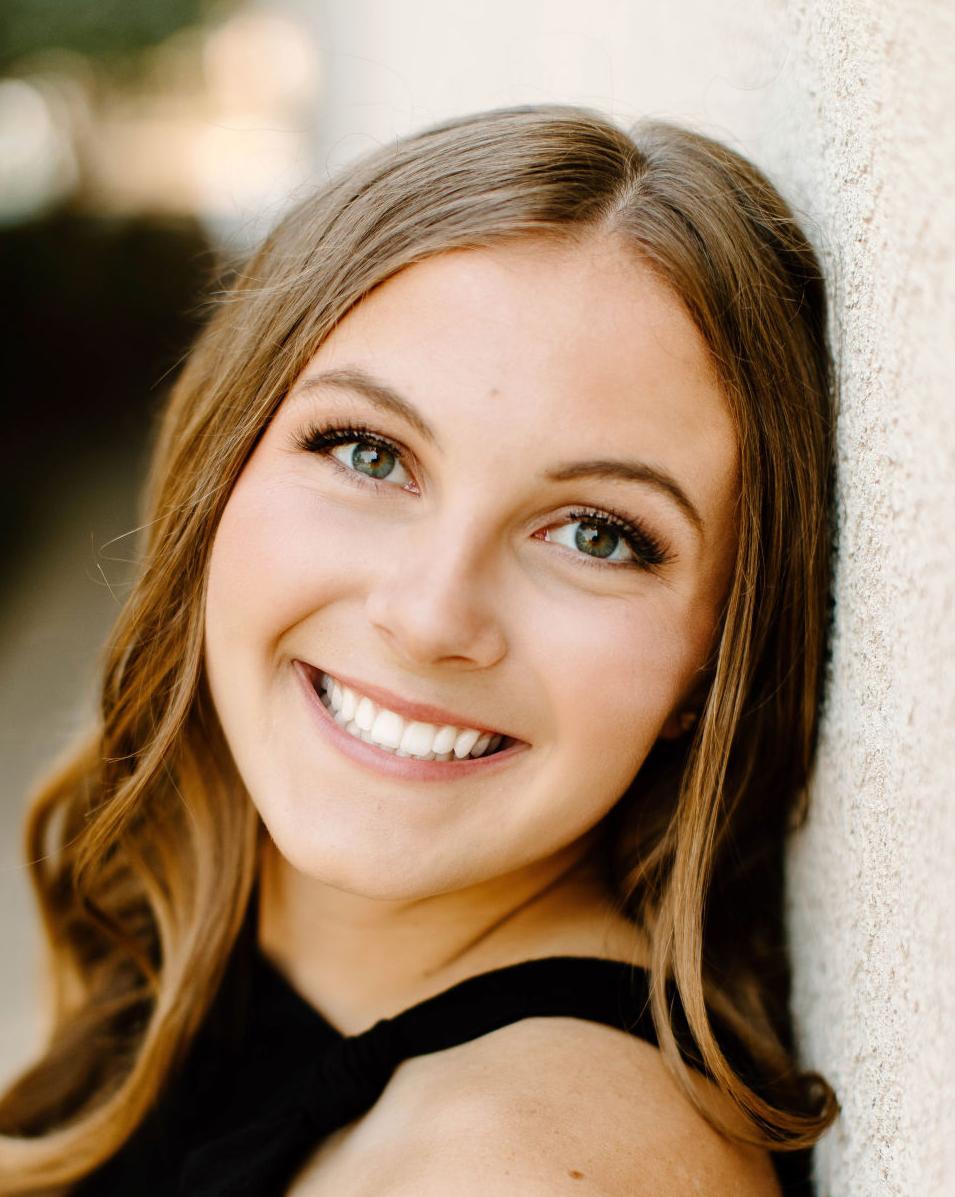 Maggie Marshall was 4 for 4 with three runs scored for West Salem, which also received two hits apiece from Payton Sawyer, Kendall Gerke, Mac LaFleur, Erica Spinler and Gracie Miller. Spinler tripled and drove in four runs, while Gerke doubled and drove in three. Miller had a double and two RBI.
Every player in West Salem's lineup scored. Miller pitched and struck out nine with one walk.
Viroqua was led by Zoey Clark, who was 3 for 3 with a double and three RBI, and Saige Zitzner, who was 2 for 3 with a double and a triple.
NECEDAH — A 16-run fifth inning propelled the Cardinals to a win.
Bangor had 11 hits in the inning, including a grand slam from MJ Janisch and triples from Haley Jones and McKenna Riley.
Taylor Jacobson was 4 for 5 with a home run, Jones was 4 for 4, and Aliyah Langrehr was 3 for 4. Langrehr also struck out nine and earned her third win of the season.
STODDARD — Jordan Young pitched a no-hitter for the Pirates, who scored all of their runs in the first flour innings. The senior struck out 10 and walked two.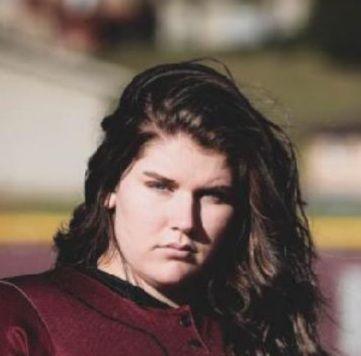 Senior right fielder Lilli Runice was 3 for 4 with a double and five RBI for De Soto (2-0, 2-0), which scored flour runs in the first and five in both the second and third.
Junior catcher Val Osthoff hit a fourth-inning home run and went 2 for 3 with two RBI, and junior second baseman Camryn Venner hit a double and drove in two. Senior Cierra Spears tripled while going 2 for 3 with an RBI and four runs scored.
Blair-Taylor 18, Whitehall 0 (3)
BLAIR — Sophomore Lindsay Steien made her varsity debut by pitching a perfect game for the Wildcats. She struck out six as Blair-Taylor opened with a 13-run first inning.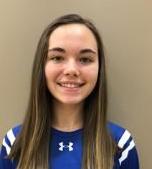 Senior catcher Alivia Boe was 2 for 3 with a triple and four RBI for Blair-Taylor, which also received big days from senior McKenna Boe (2 for 2, double, three RBI) and sophomore Abby Thompson (2 for 2, triple, three RBI).
Chatfield 7, Caledonia/Spring Grove 2
CALEDONIA, Minn. — The Warriors scored one run in the third and one in the sixth but couldn't come back from an early 5-0 deficit.
Dana Augedahl drove in a run, but Caledonia committed five errors.
Wabasha-Kellogg 10, Houston 0 (5)
WABASHA, Minn. — Beverlee Han had the Hurricanes' lone hit, while Lilly Carr was charged with the loss.
Gerard Brunner Invitational
Elroy, Wis. — Westby's girls won the eight-team meet, and its boys placed second.
Senior Grace Hebel won the 100-meter dash (13.56 seconds) and 200 (28.12) to go with a victory in the long jump (16 feet, 1 inch) and one leg for the winning 400 relay team (56.67).
Teammates Denali Huebner and Meghan Nelson were also double winners for the Norsemen. Huebner, a sophomore, won the 800 (2:48.24) and 1,600 (6:32.27). Nelson, also a sophomore, won the 100 hurdles (17.14) and 300 hurdles (50.51). The Norsemen scored 179 points to finish comfortable ahead of second-place Mauston (96).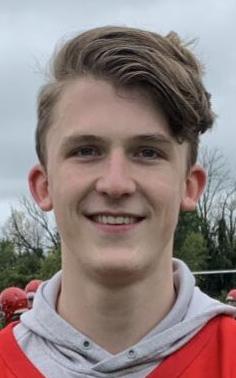 Hannah Pedretti, Montana Lindahl and Bethany Roethel all ran with Hebl on the 400 relay and with the winning 800 relay (2:04.18). Roethe;l also won the triple jump (31-1½).
Senior Brett Jorgenson led Westby's boys, who scored 119 points in a meet won by Mauston (140½). Jorgenson won the 100 (11.56), 200 (23.74) and 400 (53.68).
Blair-Taylor's 400 relay team of DaVonne Turner, Anthony Oldendorf, Riley McAdams and Matt Brandenburg won in 50.52 seconds.Brandenburg was second in the long jump (18-4½) and McAdams second in the triple jump (35-5).
SPARTA — The RiverHawks struck in the 11th minute when Joe Lee scored off an assist from Quincy Kay.
The Spartans tied the game early in the second half before Devin Wilkerson scored the decisive goal on a breakaway.
Jack Olson made seven saves for Central, which improved to 4-2-2.
Holmen 2, Eau Claire North 1
HOLMEN — Jamison Jungen and Elliot Waldron each scored for the Vikings (6-3). Eliot Gannon scored for the Huskies (2-5-3). Jungen's goal was on a penalty kick.