HOLMEN — The Holmen High School boys basketball team had to fight off a Logan team that never went away down the stretch, but the Vikings were able to pull out a 53-47 MVC win on Thursday night.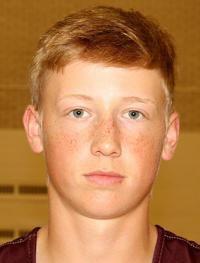 Holmen (2-1, 1-0) built a six-point lead by halftime after Jimmy Gillespie got off to a good start, scoring nine points of his 10 points. In the second half, though, it was Sawyer Phillips doing the damage with 10 of his team-high 14 points in the half, which included two 3-pointers. Kevin Koelbl added nine points for the Vikings.
Logan stayed in the game with solid defense and balanced scoring. Jacksun Hamilton scored a game-high 15 points, with 11 of them coming in the first half. Jhaki Funches added eight points for the Rangers (0-2, 0-1).
Nonconference
Sparta 75, Viroqua 48
SPARTA — Jayden Raymer scored 20 points and had seven rebounds to lead the Spartans. Ray Brown added 12 points, three steals and four blocks.
Viroqua was led by Jacob Lotz's 17 points.
GIRLS BASKETBALL
Coulee
Westby 67, Black River Falls 38
WESTBY — McKenna Manske and Grace Hebel each had 14 points to lead the Norsemen (3-4, 1-0) past Black River Falls. Pressure defense and baskets off of turnovers helped Westby build its lead. Macy Spellner added 10 points for the Norsemen.
Katelyn Dobson had 15 points on five 3-pointers for the Tigers.
Arcadia 47, West Salem 33
WEST SALEM — The Raiders had three players in double figures and overcame a halftime deficit. Ellie Hoesley scored a game-high 13 points for Arcadia (6-0), while Linzy Sendelbach had 12 and Mercedes Romo added 10.
Sierra Szymanski had nine points, all in the first half, to lead the Panthers.
G-E-T 77, Onalaska Luther 35
ONALASKA — Senior and Division I Youngstown State recruit Lexi Wagner led the Red Hawks with 27 points on 10-for-21 shooting. G-E-T led by 10 at the half, but the ran away with things in the second.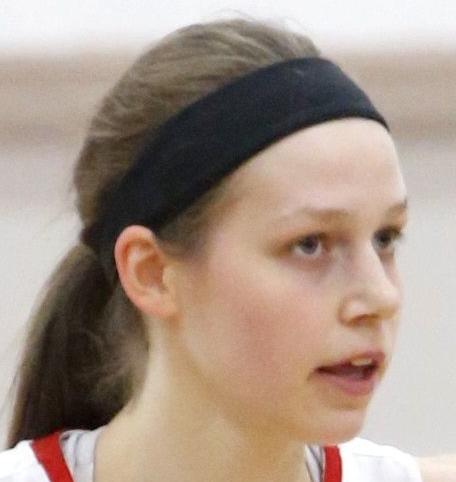 Rachel Amoth had 13 points and seven rebounds, while Olivia Zielke added 13 points and six rebounds for G-E-T.
Kaitlyn Kennedy led the Knights with 13 points.
Scenic Bluffs
Cashton 46, Wonewoc-Center 29
CASHTON — Olivia Hemmersbach scored a game-high 17 points for Cashton, while teammate Adelynn Hyatt added 11. Cashton's defense held Wonewoc-Center to eight second-half points after leading just 23-21 at the half.
New Lisbon 64, Brookwood 57
NEW LISBON — Mya Delgado scored a game-high 22 points to power the Rockets (3-4, 1-1) past the Falcons (2-3, 0-2). Naomi Nichols led Brookwood with 18 points.
Dairyland
Melrose-Mindoro 75, Eleva-Strum 44

ELEVA, Wis. — Melrose-Mindoro took care of business early, building a 45-22 lead by halftime as Erika Simmons scored 21 of her game-high 29 points in the first half. Emily Herzberg added 12 points for the Mustangs (7-0, 4-0), while Mesa Byom added 11 for last year's WIAA Division 4 state runners-up.
Bri Nelson led Eleva-Strum (4-2) with 24 points.
Blair-Taylor 60, Alma/Pepin 35
ALMA, Wis. — Blair-Taylor, thanks to a 19-point effort from Danyelle Waldera, built a 30-15 lead by halftime, then cruised to the win. Lauren Kidd added 14 points for the Wildcats, Marlee Nehring added 12.
Laura Brevick led Alma/Pepin with eight points.
SWC
Prairie du Chien 51, Dodgeville 27
DODGEVILLE, Wis. — Gabby Ritchie, a 6-foot senior post player who is a Division II Minnesota State-Moorhead recruit, scored a game-high 25 points, including five 3-pointers. Lily Krahn added 12 points for the unbeaten Blackhawks (6-0), who hit nine 3-pointers as a team and were 4 of 9 from the free-throw line.
BOYS HOCKEY
Nonconference
Onalaska co-op 10, West Salem/Bangor 2
ONALASKA — CJ Lass, Mason Manglitz and Jordan Degaetano each scored two goals as the Onalaska co-op erupted for five second-period goals and broke open what had been a one-goal game. Will Bryant, Tommy Duren, Carter Strobb and Jake Ziegelbein also scored for the Hilltoppers, who outshot West Salem 56-12.
GYMNASTICS
West Salem triangular
WEST SALEM — A big day for Ella Krause helped the West Salem co-op win its home meet.
Krause won the bars (8.35 points), the beam (9.1), and the all-around (34.525) to lead West Salem to a score of 131.775. That was good enough to edge Holmen (130.65) and Westby (98.55).
Holmen's Harley Bartels won the vault (8.65) and the floor exercise (9.05). She was second in the all-around (34.3) scoring.
WRESTLING
Coulee
G-E-T/Mel.-Min. 63, Viroqua 12
VIROQUA — Viroqua started the dual with three consecutive wins, but the G-E-T/Melrose-Mindoro co-op won the next 11 in a dominant showing.
The Titans' last nine wins, excluding a forfeit at 220 pounds, were pins.
Randon Rommel (120 pounds), Colton Sime (126), Julian Purney (132), Daniel Slattery (138) and Hunter Andersen (160) are all 4-0 with four pins to start the season.
Nonconference
Prairie du Chien 46, West Salem/Bangor 28
WEST SALEM -- West Salem/Bangor's Dalton Schams pinned Reid Koenig in 3 minutes, 2 seconds of the 138-pound bout, which was the biggest individual matchup in the dual.
PdC's Matt Rogge also recorded a 10-2 decision over Carlyle Lyga at 113.