LANCASTER, Wis. — The Prairie du Chien High School girls basketball team continued its hot start to the season on Thursday with a 54-40 win over Lancaster in SWC action.
The Blackhawks — who are 11-0 overall and 4-0 in conference — had three players score in double figures. Freshman Lily Krahn led the way with 22 points, while Gabby Ritchie added 12 and Ella Hager 10.
Prairie du Chien has won nine of its 11 games by double digits.
Coulee
Onalaska Luther 64, Black River Falls 44
ONALASKA — The Knights (2-7, 2-2) scored 32 points in each half en route to its victory over Black River Falls (1-10, 0-4). Kaitlyn Kennedy led Luther with 17 points while going 6-for-6 from the free-throw line. Emily Wintrone (15) also finished in double figures after recording three 3-pointers.
Makayla Nortman had 10 points for the Tigers.
Westby 66, Viroqua 14
WESTBY — Westby started fast and never slowed down, building a 41-9 lead by halftime. McKenna Manske drained four 3-pointers and finished with 14 points to lead the Norsemen (6-5, 3-1), while teammate Grace Hebel added 12.
Hallie Sherry led Viroqua (1-10, 0-4) with nine points.
Wauzeka 65, De Soto 23
DE SOTO — Erin Krachey scored a game-high 18 points to power Wauzeka past De Soto. Rachel Gianoli and Jenna Gianoli led De Soto (1-9, 1-5) with seven points apiece.
Three Rivers
Caledonia 56, Chatfield 39
CALEDONIA — Katie Tornstrom sank five 3-pointers en route to a 26-point performance to pace Caledonia (8-4, 6-1), which led 35-20 at the half. Kaitlin Conniff added 10 points for the Warriors, while Lyza Horscheit added eight.
BOYS BASKETBALL
Three Rivers
Dover-Eyota 58, La Crescent 44
EYOTA, Minn. — The Lancers made seven 3-pointers, but lacked much scoring punch elsewhere and had their three-game win streak snapped.
Junior Luke Schwartzhoff scored 18 points, but he was the only La Crescent (7-2, 4-1) player to reach double figures.
Nonconference
Brookwood 69, Coulee Christian 28
ONTARIO — Jack Mulvaney scored 28 points to lead the way for Brookwood, which led by 30 points at halftime. Kaden Brandau added nine and Mitchell Klinkner had eight for the Falcons.
Coulee Christian's Mike Mertes led the Eagles with 15 points.
WRESTLING
MVC
Holmen 66, Logan/Central 12
HOLMEN — Holmen jumped to an early lead over Logan/Central after winning the first four matches of the dual, which started at 195 pounds.
Parker Kratochvill (21-6, 106 pounds) escaped overtime by 10 seconds after pinning Central/Logan's Kailix Roe in 5 minutes, 50 seconds. Holmen earned the rest of its seven victories by pin.
Dylan Ellefson (19-5, 113) earned the first win for Logan/Central after defeating Sam Smith 3-2. Dallas Kapanke (15-6, 152) also won by decision, defeating Holmen's Wyatt McCutchen (20-7) 5-3.
Tomah 65, Aquinas 10
TOMAH — The Timberwolves' Colby Von Haden, competing at 220, pushed his record to 12-8 with a 3-0 win over Aquinas' Charlie Langberg. Tomah also received a decision from 145-pound Sam Linzmeier, who beat the Blugolds' Zack DeGroot 6-0.
Coulee
West Salem/Bangor 69, Arcadia 12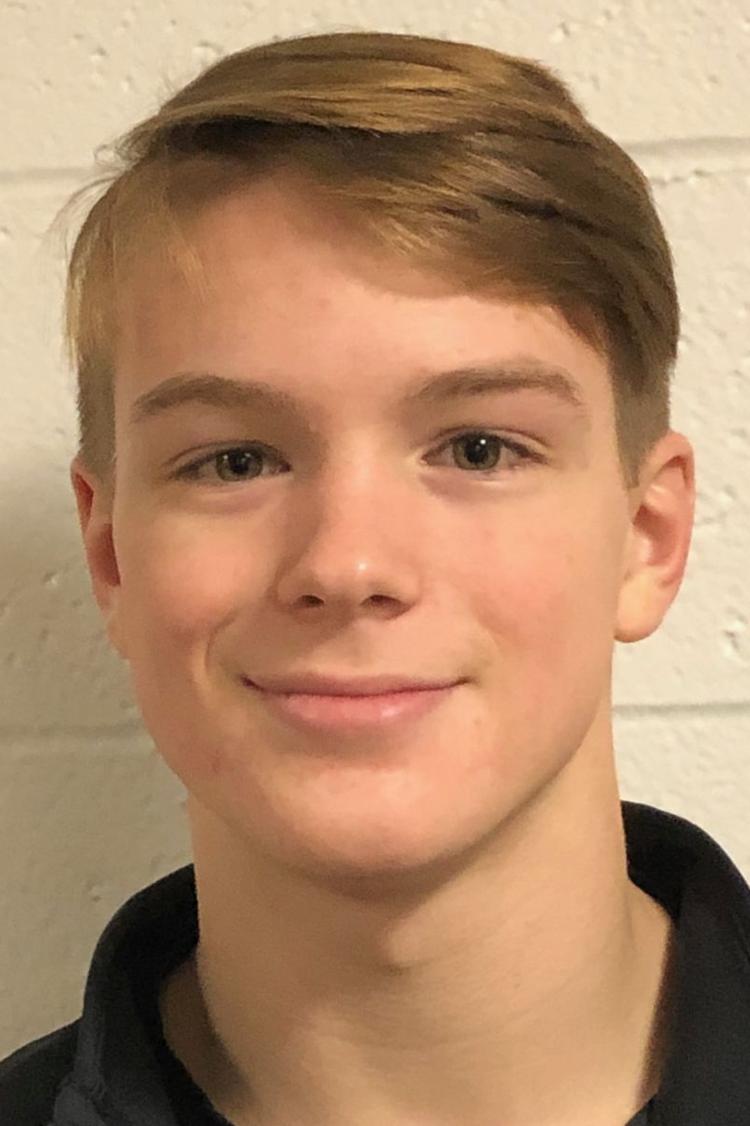 BANGOR — Dalton Schams (18-2), competing at 138 pounds, pinned Tyler Klar in 3 minutes and 46 seconds, while teammate Joe Wopat pinned Nolan Niemierowicz in the same amount of time in a 160-pound match to power West Salem/Bangor.
Caiden Buehler (13-6) earned a decision for West Salem/Bangor as he defeated Tanner Klar (15-5) 6-0 at 126 pounds.
Sparta 58, Waukon 24
WAUKON, Iowa — The Spartans won five matches by pin as they crossed the state line to earn a victory. Corbin Hauser had the longest match of the night for Sparta, recording a pin over Carter Nolting in a 4-minute, 51-second bout at 160 pounds. Luke Wendorf (170) sped things up and pinned Nathan Johnson in under a minute.
BOYS HOCKEY
Nonconference
La Crescent 10, Black River Falls co-op 4
LA CRESCENT — La Crescent netted four goals in the second and third periods to earn the win over Black River Falls.
Alex Boudreau finished with a hat trick for the Lancers after recording two goals in the second period and one in the third while also adding on three assists. The team also saw production from Sam Shimshak, who had two goals, and Lucas Wieser who had three assists.
Caden Skelding had 49 saves for Black River Falls.