EAU CLAIRE, Wis. — The Sparta High School football team snapped a three-game losing streak by beating Eau Claire North 52-28 on Friday in the final game of its alternate season.
The Spartans (2-4) grabbed a 14-0 lead in the first quarter after a 77-yard touchdown run by Nick Kent and a 10-yard touchdown pass from Brett Stuessel to Abe Edie.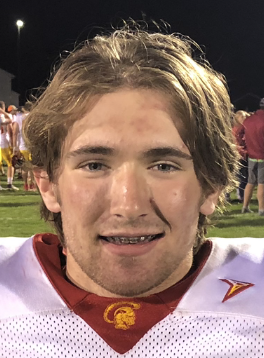 Kent finished with 11 carries for 169 yards and two scores, while Stuessel completed five of his six passes for 89 yards and that touchdown. Stuessel also had two touchdown runs.
Corbin Hauser returned a kickoff for a touchdown for Sparta, which led 31-14 at the half and 45-21 at the end of the third quarter.
Aquinas 16, Richland Center 0 (5)
RICHLAND CENTER, Wis. — Senior and University of Minnesota commit Jared Everson was 2 for 2 with two doubles and two RBI for the Blugolds, who started the game with a six-run top of the first inning.
The Hornets hurt themselves with six errors and only managed two hits — both singles — against four Aquinas pitchers who combined to strike out seven and walk one.
Kyle Keppel also drove in two runs for the Blugolds.
HOLMEN — Joseph Daley drove in two runs to lead the Panthers, who used a three-run fourth to take control, while CJ McConkey and Brett McConkey each had one RBI.
Brett McConkey also had three hits, while CJ McConkey stole three bases.
Justin Barney, who allowed no runs on two hits in six innings, picked up the win.
Mason Troyanek drove in the Vikings' lone run, while Bennett Conley — who allowed four runs on six hits in five innings — was charged with the loss.
TOMAH — Evan Long did a little bit of everything for the Timberwolves, finishing with 10 strikeouts and going 4 for 4 with a double at the plate.
Charlie Joyce had two hits and drove in two runs, while Drew Brookman also had two hits.
The Red Hawks (1-1) were held to two hits a day after scoring 19 runs in their season opening victory over Onalaska Luther on Thursday.
Prairie du Chien 4, Onalaska 0
PRAIRIE DU CHIEN — Aden McCluskey and Max Amundson drove in two runs apiece for the Blackhawks, who scored two in the third and two in the sixth.
Maddox Cejka, who allowed no runs on two hits and struck out 12 in 6⅓ innings, picked up the win.
Bryce Hoeft and August Brandt had the Hilltoppers' lone hits.
Westby 3, Chippewa Falls McDonell 2
CHIPPEWA FALLS, Wis. — The Norsemen made three first-inning runs stand up against the Macks, who scored both of their runs in the bottom of the seventh.
Westby had three errors and eight hits.
Caledonia 7, River Falls 3
The Wildcats plated one in the top of the first, but the Warriors (7-1) scored five in the bottom of the third to take control.
Austin Klug was 2 for 4 with two RBI, Casey Schultz was 2 for 3 with two RBI and Devin Vonderohe had two RBI for Caledonia.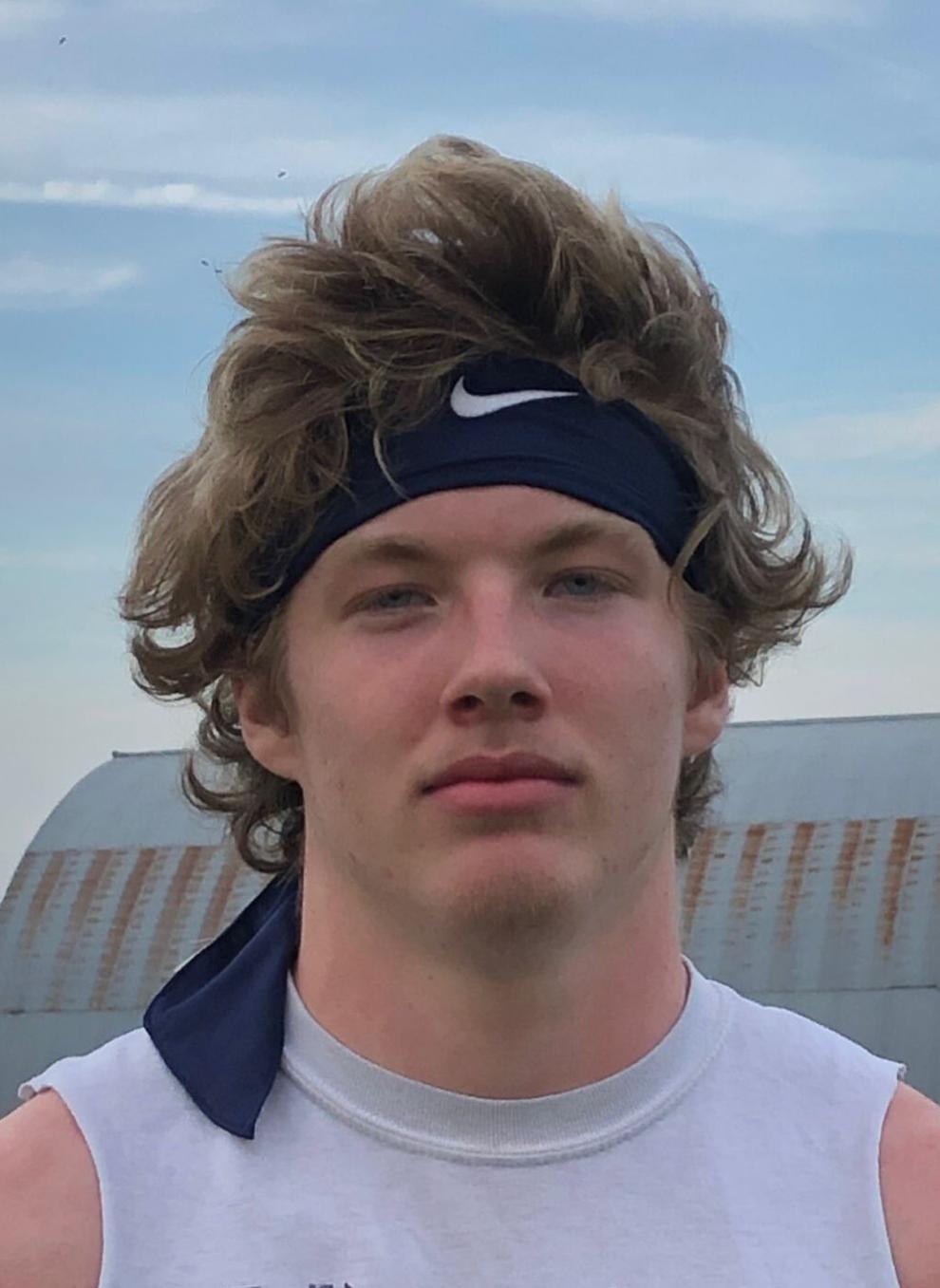 Vonderohe also earned the win, allowing two runs on three hits and striking out seven in six innings.
BLAIR — Tyler Thompson pitched a complete game and struck out four for the Wildcats to hand the Pirates their first loss of the season.
Eli Swenson was 3 for 4 with a double and two RBI, while Kyle Steien was 2 for 4 with a double and two RBI.
Melrose-Mindoro 13, Independence/Gilmanton 6
MELROSE — David Hiles picked up the win as the Mustangs improved to 3-0.
Tucker Sbraggia was 4 for 5, and Zach Kastenschmidt was 3 for 3.
Arcadia 11, Onalaska Luther 1
ARCADIA — Casidi Pehler was 2 for 2 with two runs scored and reached safely four times for the Raiders (2-0, 2-0).
Courtney Bjorge pitched a one-hitter for Arcadia.
WESTBY — The Norsemen (3-0, 2-0) took control with a five-run first, before essentially finishing it with a seven-run fourth to knock off the Red Hawks (0-2).
Blair-Taylor 13, C-FC 0 (5)
BLAIR — Lindsay Steien was 4 for 4 with a home run, a double and four RBI for the Wildcats (3-0, 3-0), who followed up a two-run first inning with a seven-run second.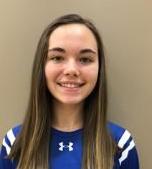 Blair-Taylor had 15 hits and held the Pirates to two behind the pitching of Abby Thompson (four innings, eight strikeouts) and Steien (one inning, one strikeout).
Callie Wagner was 3 for 4 with two RBI and two runs scored, while Sidney Smith, Lexi Lofgren and Leah Kidd each recorded two hits. Thompson tripled and drove in two runs.
Independence/Gilmanton 11, Melrose-Mindoro 2
MELROSE — The Mustangs committed two errors and trailed 7-0 before they scored both of their runs in the bottom of the fifth.
Sam Evenson shot a 1-over-par 75 to lead Holmen to a 328 score and seventh-place finish among 13 teams at the La Crosse Country Club. Evenson shot an even 38 on the front and a 1-over 37 on the back to place sixth among individuals.
Milwaukee Marquette won the team competition with a 311, while Hudson's Bennett Swavely was the medalist at 4-under 70.
Tomah's Hunter Neumann tied for third place at 73, and Onalaska's Max Breiling tied for eighth at 77 in helping the Hilltoppers place eighth with a score of 329. The Timberwolves were ninth (334) and Aquinas 13th (385).
The Blugolds were led by Sam Dobbins, who shot an 80.
Brennan Dirks (80), Lukas Taebel (84) and Jackson Rhoades (89) helped the Vikings become the area's top team.
L-A/R-P 175, Caledonia 213
RUSHFORD, Minn. — Dominick Konkel shot a 43 and was second overall for the Warriors, who also received scoring rounds from Evan Hawkins (54), Cole Welsh (57) and Riley Aasum (59).
Caledonia 190, L-A/R-P 219
RUSHFORD, Minn. — Jenna Wiebke was medalist with a score of 43 for the Warriors. Ally Jilek (47), Libby Jilek (49) and Miranda Schroeder (51) also scored for Caledonia.
Black River Falls Invitational
BLACK RIVER FALLS — West Salem's boys and G-E-T's girls won team championships with respective scores of 189 and 193½. Onalaska Luther's boys (124) and West Salem's girls (135) placed second.
Nathan Gribble won the shot put (50 feet) and discus (164-1) for the Panthers, while Rachel Amoth won the high jump (5-0) and triple jump (32-11½) for the Red Hawks.
Luke Vance won the 100 ( 11.22) and 200 (22.73) for the G-E-T boys.