HOLMEN — The Tomah High School boys basketball team outscored Holmen by 11 in overtime to earn a 68-57 MVC win Thursday night.
Carson Lindauer scored a game-high 22 points for the third-place Timberwolves, who won their fifth game in a row and improved to 13-3 and 6-2 in conference. Tomah also received double-digit points from Charlie Ella (11 points), Tyler Torkelson (11) and Kade Gnewikow (10).
Ben Olson and Cameron Weber led the Vikings (4-13, 2-6) with 15 and 13 points.
Three Rivers
La Crescent-Hokah 70, Rushford-Peterson 47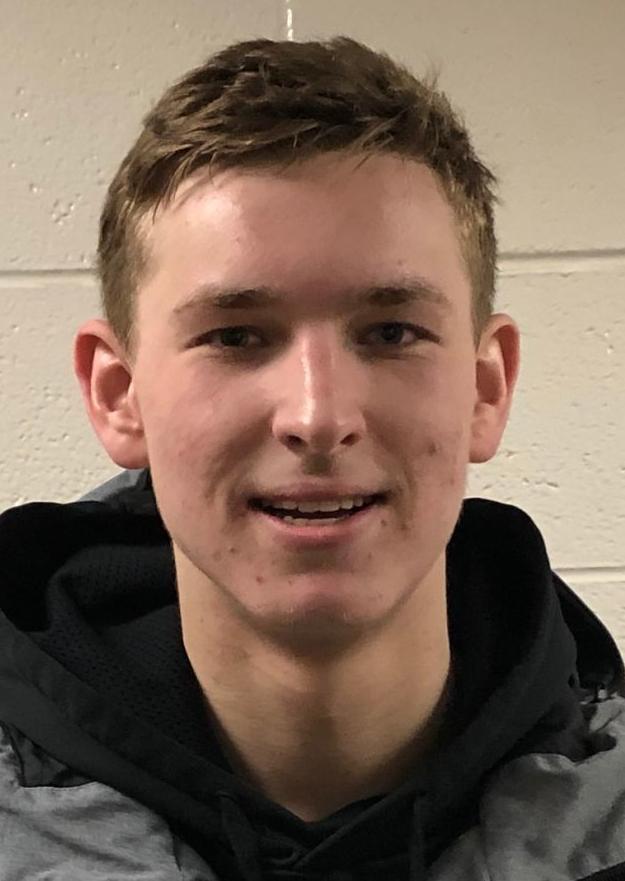 LA CRESCENT, Minn. — UW-La Crosse commit Luke Schwartzhoff poured in a game-high 26 points to lead the Lancers (15-4, 11-1) to their 13th win in their past 14 games.
Schwartzhoff made 11 field goals, including four from beyond the arc to help pace a La Crescent offense that saw nine different Lancers score. Zach Todd added 16 and Isaac Petersen finished with seven.
Luke O'Hare led the Trojans (10-11, 3-9) with 17 while Justin Ruberg scored 12.
Caledonia 96, Lewiston-Altura 68
CALEDONIA, Minn. — The top-ranked Warriors scored 56 first-half points on the way to a one-sided win over the Cardinals.
Senior Noah King made six 3-pointers and scored 22 points to lead Caledonia (19-1, 12-0) as it bounced back from its only loss of the season. Sophomore Eli KIng added 13 of his 19 points in the first half as the Warriors built a 56-32 lead.
Austin Klug made four 3-pointers and scored 14 points for the Warriors, who made 13 3-pointers. Jackson Koepke added 12 points.
Scenic Bluffs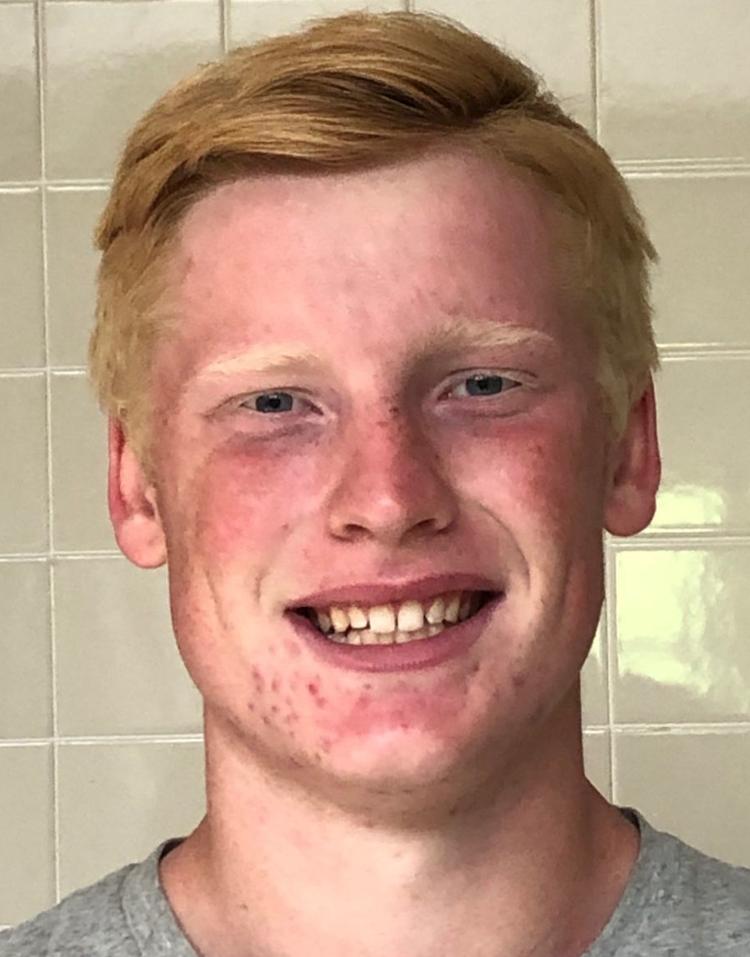 BANGOR -- The second-ranked Cardinals (16-0, 9-0) kept their unbeaten season going by holding off the Tigers, who outscored them by eight points in the second half.
Hank Reader had 12 of his team-high 19 points in the second half, and Grant Manke scored 14 of his 18 in the first half. Zane Langrehr made four 3-pointers and added 14 points for Bangor in its 53rd straight conference victory.
CASHTON — Kristt Hilden scored a game-high 24 points, including four 3-pointers as the Eagles won their fifth game in a row and improved to 11-4 (7-2).
Bowdy Dempsey (17 points) was also in double figures for Cashton, which led 31-20 at the half.
Jaron Murphy scored 18 points to lead the Cardinals (9-6, 5-3).
Nonconference
De Soto 70, Coulee Christian 39
DE SOTO — Kaden Pedretti finished with a game-high 18 points while Jimmy Dammon added 13 for the Pirates (4-11).
Mike Mertes scored 14 and Austin Moses finished with 13 for Coulee Christian (3-12).
GIRLS BASKETBALL
Coulee
West Salem 73, Black River Falls 41
BLACK RIVER FALLS — The Panthers had three players in double figures as they improved to 10-7 (5-4).
Ella Jordan had a game-high 16 points, while Marina Thompson and Maddie Quick added 13 and 12 points, respectively.
Makayla Nortman scored 14 points to lead the Tigers, who fell to 4-15 (1-7).
West Salem, which shot 45 percent from the floor, led 38-12 at half.
VIROQUA — Ellie Hoesley nearly outscored the Blackhawks by herself, pouring in a game-high 21 points to lead the first-place Raiders (14-3, 9-0).
Mercedes Romo added nine, Linzy Sendelbach chipped in seven while Chloe Halverson and Ali Pronschinske each finished with six.
Jessica Anderson scored seven to lead Viroqua (3-15, 0-8).
WESTBY — 11 different Norsemen (12-5, 7-2) scored, led by Josi Bishop, who finished with a game-high 15 points. She was one of three to finish in double figures, joining Mckenna Manske (14) and Grace Hebel (12).
Anna Puent scored seven off the bench to lead the Redhawks (8-10, 4-5)
You have free articles remaining.
SWC
Prairie du Chien 66, Richland Center 29
RICHLAND CENTER, Wis. — Led by Lily Krahn's 25 points, the Blackhawks won their fifth game in a row and improved to 14-3 (6-1).
Allison Allbee (12 points) and Macey Banasik (10) were also in double figures for Prairie du Chien, which is ranked No. 7 in Division 3.
Breanna Stibbe led Richland Center (5-12, 2-6) with nine points.
Dairyland
Melrose-Mindoro 77, Whitehall 19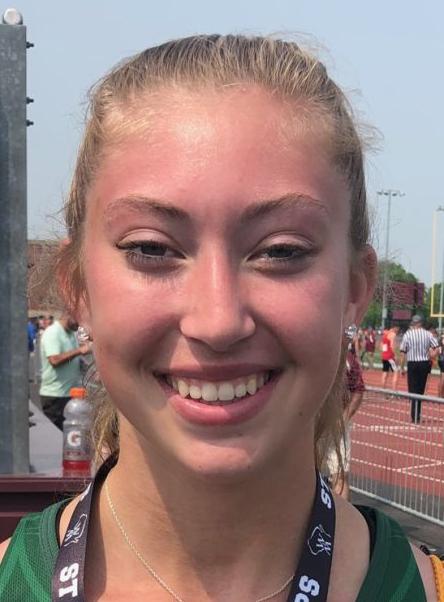 MELROSE — Led by Teagan Frey, Mesa Byom and Emily Herzberg, the Mustangs, ranked No. 4 in Division 4, raced out to a 47-8 halftime lead.
Frey scored a game-high 21 points, including three 3s, while Byom and Herzberg added 17 and 13 points, respectively. Frey had 12 points in the first half, Byom had 13 and Herzberg had nine.
Calette Lockington, who scored 10 points, was also in double figures for Melrose-Mindoro, which won its sixth game in a row and improved to 17-1 (12-0).
Three Rivers
La Crescent-Hokah 60, Rushford-Peterson 53
RUSHFORD, Minn. — The Lancers (8-14, 4-9) led 34-25 at the half and won their third straight game.
Lewiston-Altura 58, Caledonia 54
LEWISTON, Minn. — Despite double-digit points from Haley Jennings (16 points), Alexis Schroeder (11) and Kailey Banse (10), the Warriors fell 6-16 (4-9). Jennings and Schroeder each hit three 3-pointers.
Myia Ruzek had 19 points and 14 rebounds to lead the Cardinals (8-14, 5-7), which also got 10 points from Janae Salvetti.
BOYS HOCKEY
Nonconference
Tomah/Sparta 4, West Salem/Bangor 3
TOMAH — John Christen and Evan Long scored in the third period as Tomah/Sparta, which trailed 3-2 heading into the final period.
Christen had two goals, and Tomah/Sparta improved to 10-11-1.
Nathan Gribble, Noah LaFleur and Zach Long all scored for the Panthers, who lost their third in a row and fell to 7-13-1.
Winona 11, Black River Falls 3
WINONA — Seven different Winhawks scored a goal led by Roman Grulkowski, who netted a hat trick while Matt Thesing tallied a five-point night, recording two goals and three assists. Ryan Brown added two goals and an assist and Ayden Ruesgen had a goal and an assist as well for Winona (11-10-1).
Clay Madvig, Malachi Berry and Cooper Peterson each tallied a goal for Black River Falls (8-12).
GIRLS HOCKEY
Nonconference
St. Croix Valley Fusion 7, Onalaska co-op 2
BALDWIN, Wis. — St. Croix Valley (19-5) scored five unanswered goals between the first and second period to take care of the Hilltoppers (11-9).
Kiya Bronston put Onalaska on the board first with a goal just 10 seconds into the game, but then the Fusion scored five unanswered. Bronston scored the Hilltoppers' second goal unassisted.
WRESTLING
MVC
Holmen 64, Onalaska/Luther 12
ONALASKA — Onalaska/Luther won three of the five bouts wrestled, but Holmen won nine bouts via forfeit.
Joshua Stuebs (132 pounds), Donovan Olson (182) and Damion Tracy (285) picked up wins for Onalaska/Luther.
Andrew Weiss (126) and Cooper Molling (220) picked up wins for Holmen.
SPARTA -- The Blugolds completed a 4-1 conference season and received big wins from Calvin Hargrove at 138 and Riley Klar at 152.
Hargrove (19-7) beat Vince Polhamus (20-12) 3-0, and Klar (22-9) pulled out a 9-7 win over Tye Klass (18-10).
Charlie Langeberg (19-10, 220), Clay Berra (26-6, 285), Tate Flege (27-5, 106), Joe Penchi (28-2, 132) and Zach DeGroot (26-5, 145) all won by pin for Aquinas.