WEST SALEM — Arcadia High School girls basketball senior Ellie Hoesley scored a game-high 15 points to help her team (9-2, 6-0), ranked sixth in Division 3, defeat West Salem 43-42 in overtime on Thursday to remain atop the Coulee Conference standings. Hoesley scored all four of the Raiders' overtime points.
Arcadia, which made just two 3-pointers but was 11-of-16 from the free-throw line, also got double-digit points from senior Linzy Sendelbach (10).
The Panthers were led by sophomore Ella Jordan and junior Maddie Quick, who had eight points apiece. West Salem (7-5, 4-3) hit six 3s but was just 2-of-6 from the free-throw line.
The teams were tied at 20 at half.
G-E-T 42, Onalaska Luther 32
GALESVILLE — The Red Hawks picked up a big conference win to improve their overall record to 6-7 overall and 3-3 in the Coulee.
Senior Cassy Schmitz scored 11 points and junior Rachel Amoth 10 as G-E-T won its third game in a row. The Knights (8-5, 3-3) were led by sophomore Rachel Koenig's nine points.
Westby 51, Black River Falls 20
WESTBY — The Norsemen outscored the Tigers 30-6 in the second half as they improved to 9-3 (5-1).
Junior Grace Hebel had a game-high 21 points on 6-of-9 shooting for Westby, which also got 12 points from junior Macy Stellner. Stellner made two of the Norsemen's six 3-pointers.
Senior Zyanna Deloney had a team-high 11 points for Black River Falls, which fell to 2-11 (0-6).
Scenic Bluffs
CASHTON — The Eagles (10-1, 6-0) maintained their share of first place by winning their eighth straight game.
Senior Haley Huntzicker had a team-high 15 points and scored 10 points in the second half for Cashton.
ONTARIO — The fifth-ranked Cardinals (11-1, 6-0) kept their share of the conference lead, but nothing was reported to the Tribune.
Nonconference
Houston 72, Cannon Falls 45
HOUSTON, Minn. — Emma Geiwitz scored 29 points and Sydney Torgerson added 22 to help the Hurricanes improve to 11-4. Houston also got double-digit points from Becca Rostad (10).
BOYS BASKETBALL
Nonconference
Black River Falls 62, Melrose-Mindoro 48
MELROSE — Senior Elliot Bird scored 17 of his game-high 28 points after halftime to lead the Tigers (5-5) to the .500 mark with a third win in the past four games.
Bird made three 3-pointers — all in the second half — as Black River Falls outscored the Mustangs (5-6) by 15 points in the second half.
Junior Jay Arzt scored 15 points to lead Melrose-Mindoro.
Dairyland
Blair-Taylor 60, Whitehall 53
WHITEHALL, Wis. — Nothing was reported to the Tribune.
You have free articles remaining.
WRESTLING
MVC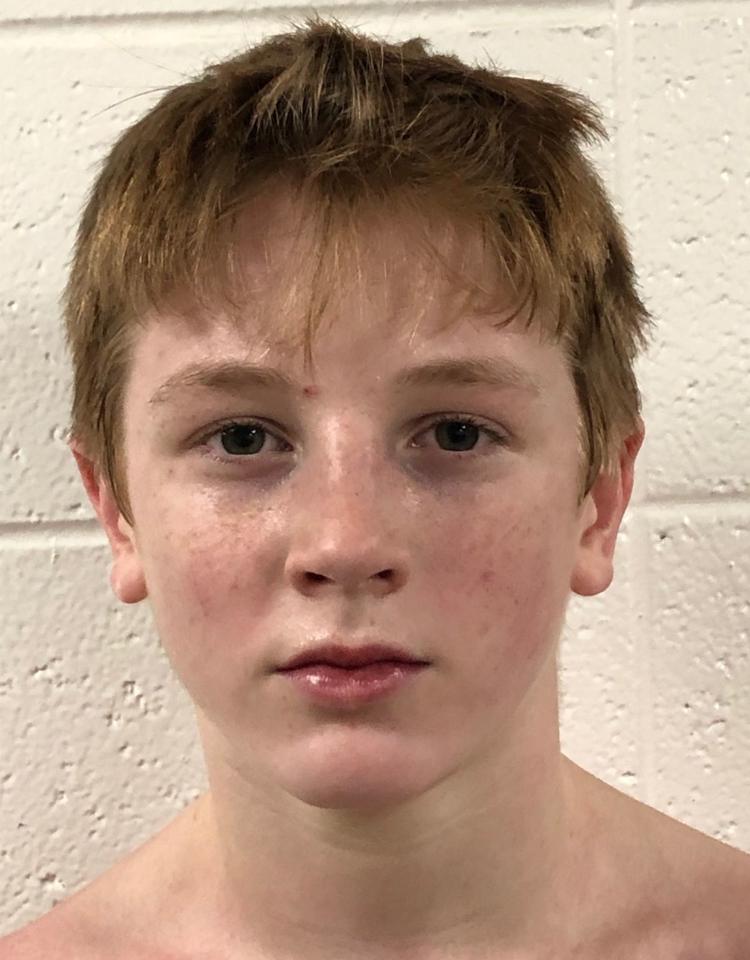 Tate Flege and Joe Penchi continued their dominant seasons and helped lead the Blugolds to victory by pinning their opponents. Flege (106 pounds) pinned Ethan Gearing and improved to 22-2, while Penchi (132) pinned Braden Bemis to improve to 21-2.
Aquinas also got pins from Zach DeGroot (145 pounds), who improved to 19-3, and Riley Klar (152), who improved to 15-7.
Holmen 60, Logan/Central 18
The Vikings overwhelmed the city co-op, which ad to forfeit six matches.
Carter Vetsch (23-5, 152) and Carson Westcott (12-6, 182) both won by pin for Holmen. Dylan Ellefson (20-5, 145) won by decision at 145 for Logan/Central.
Coulee
VIROQUA — West Salem/Bangor handled Viroqua 51-26 behind pins from Evan Wolfe (126), Adam Rogge (138), Andy Johnson (145), Hayden Lyga (160) and Blake Scholl (182). The Blackhawks' Josh Fry (113) defeated Bradyn Glasspoole via major decision, while Aaron Dobbs (152) and Paul Nickelotti (195) picked up wins by pin. West Salem/Bangor's Carlyle Lyga (120) defeated Preston Buroker via decision.
West Salem/Bangor defeated Arcadia 36-27 behind pins from Glasspoole (113 pounds) over Hunter Fitzpatrick, Luke Noel (170), Nathanael Wiggins (182) and Chris Najera (220).
SWC
Prairie du Chien 60, Dodgeville 17
PRAIRIE DU CHIEN — The third-ranked Blackhawks lost just three matches in a dual victory.
Senior Tyler Hannah improved to 30-0 with a pin at 220 pounds, and Rhett Koenig moved his record to 29-4 with a pin at 106.
Matt Rogge (24-4, 138) also won by pin for Prairie du Chien, which received a major decision from Traeton Saint (28-2) at 160.
Three Rivers
Caledonia/Houston 50, Lewiston-Altura/Rushford-Peterson 27
CHATFIELD, Minn. — Caledonia/Houston got pins from Simon Seymour (106 pounds), Isaac Denstad (152), Jack Strub (170) and Jed Kasten (195) en route to its win.
Ridge and Valley
Kickapoo/La Farge 31, De Soto 30
DE SOTO — The Pirates registered four pins but lost on a tie-breaker.
GYMNASTICS
Holmen posted a score of 137.75 to win a meet at Performance Elite Gymnastics.
The Central/Logan co-op was second (126.45), while Sparta was third (124.325) and Tomah fourth (108.1).
Central/Logan senior Caelen Lansing was the all-around winner with a season- and area-best 37.85 and added event victories in the floor exercise (9.7), vault (9.5), balance beam (9.35) and uneven bars (9.3).
Holmen's Kamryn McNally was second all-around (35.975), on the vault (9.45) and on the beam (9.125), while Sparta's Ella Hamker was third all-around (35.225), second on the floor exercise (9.3) and third on the vault (9.325).. Holmen's Ava Clark was second on the uneven bars (8.575).