GALESVILLE — The Gale-Ettrick-Trempealeau High School softball team jumped out to a lead, but runs in the fourth and fifth innings and strong pitching after the first inning helped West Salem stay unbeaten in the Coulee Conference on Thursday.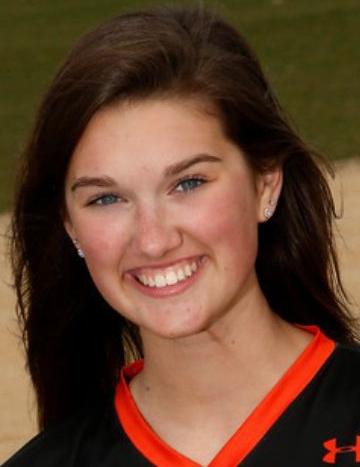 West Salem topped G-E-T 4-0 on the strength of Sam Thompson's complete game and a big offensive night from Abbie Cavadini.
Thompson struck out eight and walked none despite a shaky start in which the Red Hawks scored three runs in the first inning. But the offense got rolling in the middle innings, led by Cavadini, who went 3-for-4 with a double, a home run and three RBI. West Salem (21-3, 12-0) won the conference title this season and has won 17 consecutive Coulee games.
Ciera Gunderson was 2-for-3 with two RBI for G-E-T (9-14, 7-5), while Amy Gappa and Cassie Schmitz each added doubles.
Scenic Bluffs
Cashton 13, Brookwood 10
CASHTON — The Eagles (12-7, 9-5) racked up 19 hits to defeat the Falcons.
Hailey Huntzicker led the way with four hits as Natalie Kramer, Brianna Wanek and Haylee Connelly (double, three RBI) followed with three hits apiece for Cashton. Alyssa Hooker (2-for-3) also added a pair of hits.
Faith Wathke had three of Brookwood's 11 hits.
WIAA Division 3 regional quarterfinals
Westby 4, Richland Center 1
WESTBY — The Norsemen made a three-run third inning stick to advance in the postseason.
Isabella Nedland had a double and two RBI for Westby (9-12), and Claire Griffin tossed a one-hitter with seven strikeouts and no walks.
WIAA Division 4 regional quarterfinals
Onalaska Luther 10, Melrose-Mindoro 0 (6)
ONALASKA — The Knights started hot with a six-run first inning and didn't look back.
Luther was led by two hits apiece from Ali Werner and Berkley Harle, who also had a double. Jenna Wahl and Cynda Protsman each stole two bases in the win.
Aubrey Palubicki struck out 10 and walked one in five innings to earn the win.
Nonconference
Logan 4, Arcadia 3
ARCADIA — The Rangers (11-10) scored an unearned run in the sixth inning to take the lead against Arcadia (10-4).
Chariell Butler led Logan with three hits and a double, while Jojo Davis went 2-for-3.
Marissa Kleman tossed seven innings with four strikeouts and allowed five hits.
BASEBALL
MVC
Holmen 11, Logan 1 (6)
The Vikings scored multiple runs in the second, third and sixth innings, and tallied six extra-base hits to clinch the conference title.
Kevin Koelbl finished a single shy of the cycle, tagging a triple in the first inning, a double in the second, and a two-run homer in the sixth to finish with three RBI for Holmen (15-6, 9-2). Jake Leis doubled and launched a solo homer in the fifth, Ryland Wall hit a two-run double in the second. Caleb Matl struck out eight in a complete game.
George Luckner drove in the run for Logan (3-8).
Tomah 4, Aquinas 0

TOMAH — Senior left-hander and Alabama recruit Connor Prielipp no-hit the Blugolds and struck out 19 batters in the process.
Prielipp also drove in one of Tomah's runs, which all came in the fifth and sixth innings. Tyler Torkelson was 2-for-3 with another one of the Timberwolves' run-scoring hits.
Onalaska 3, Central 0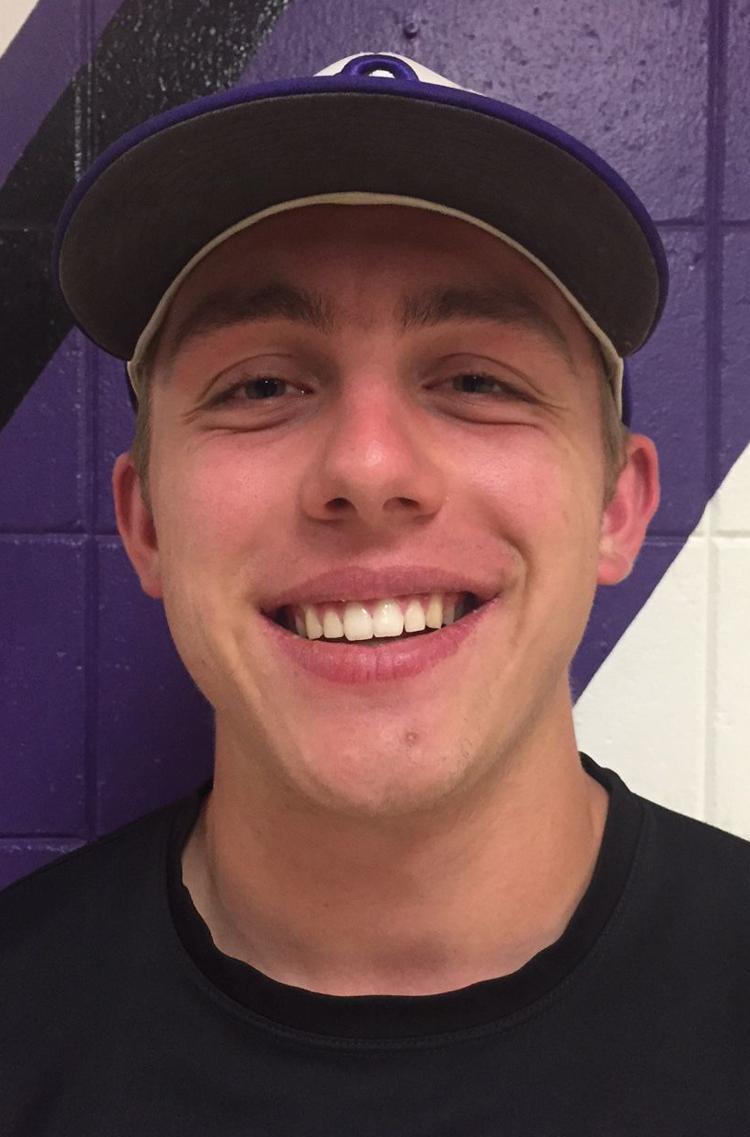 The Hilltoppers scored twice in the sixth inning and added another run in the seventh at Copeland Park. Nick Pica, Conner Haggerty and Carter Stobb hit three consecutive doubles in the sixth to plate runs.
Nathan Hagen threw a three-hitter and scattered four walks for the Hilltoppers (5-7).
Ty Deml led Central (11-8, 7-4) with two hits, and Andrew Fischer struck out 12 in six innings.
Coulee
Viroqua 14, Onalaska Luther 0 (5)
VIROQUA — The Blackhawks scored 10 runs in the third inning and clinched the conference championship with a runaway win.
Tate Knutson went 2-for-4 with four RBI, Andrew Wedwick and Mason Skrede both doubled, and Ryan Zemla had two hits and three steals.
Wedwick pitched four innings and allowed three hits for Viroqua (19-4, 10-2).
West Salem 5, G-E-T 4
WEST SALEM — After leading 5-1, the Panthers had to hold off the comeback-minded Red Hawks.
David Lattos had a double and two RBI. West Salem only tallied four hits, but took advantage of nine walks.
G-E-T's Alex Pearson had two hits and scored twice, and Bryce Burns was hit with the loss after allowing five runs in 2⅔ innings, but he did have two hits and an RBI.
Scenic Bluffs
Bangor 12, Necedah 2
Register for more free articles.
Stay logged in to skip the surveys.
BANGOR — Noah Freit batted in five of Bangor's 12 runs to help push past Necedah.
Friet went 2-for-3 with a home run and a double, while Hank Reader doubled and went 2-for-2 for Bangor (13-4).
Ridge and Valley
De Soto 1, Kickapoo 0
STODDARD — Jake Sikora and Alex Scoville teamed to throw a no-hitter for the Pirates (15-7, 13-1), their third of the season.
Sikora pitched the first 4⅔ innings, allowing seven walks, and then Scoville finished off the game, allowing one baserunner to reach on a hit by pitch. Sikora had eight strikeouts and Scoville three.
Sikora led off the first inning with a double, and then was singled in by Brock Venner for the game's lone run.
Nonconference
De Soto 14, River Ridge 13
DE SOTO — The Pirates hung on after a seven-run lead was whittled to one.
De Soto's Riley Anderson had a homer and three RBI, Rachel Gianoli had two hits, including a double, and three RBI, and April Haakenson added two hits and two RBI.
Five errors by the Pirates fueled River Ridge's comeback. Three of the 13 runs Jordan Young allowed were earned.
BOYS GOLF
Nonconference
Holmen Invitational
HOLMEN — Holmen's Carson Brock shot a 71 on Drugan's par-72 course to win his team's invitational.
Sparta's Austin Erickson (76) finished fourth, and Logan's Kaleb Lycke and Tomah's Hunter Neumann tied for fifth with 78s.
Winona won the invitational with a team score of 316 with second-place Holmen (319) and third-place Tomah (324) following.
GIRLS SOCCER
MVC
Tomah 3, Aquinas 3
Tomah's Deidre Martin knocked in an 84th-minute goal to tie the game at 3.
The Timberwolves recorded the first goal of the game thanks to a 22nd-minute score from Emmalyn Brandvig. Tomah made the lead 2-0 in the 33rd minute after Hannah Turner netted a goal, but Aquinas' Finley Harkness made it 2-2 with goals in the 33rd and 34th minutes.
Onalaska 1, Central 1
ONALASKA — Central (8-5-2, 5-5-1) tied it at 1 in the second half thanks to a 53rd-minute goal from Avery Torgerud.
The 10th-ranked Hilltoppers (13-2-3, 11-0-1) were able to get on the board in the 20th minute after Kiya Bronston connected on an assist from Kaley Manglitz.
Brooke Kresky was in goal with 14 saves for Central, and Sam Plantz had five for Onalaska.
SWC
Dodgeville/Mineral Point 3, Prairie du Chien 0
DODGEVILLE, Wis. — Kierstyn Rogers had 25 saves for the Blackhawks.
TRACK AND FIELD
Nonconference
Sparta Invitational
SPARTA — The Sparta boys won their home invitational with 196½ points as Tomah (117) and Aquinas (109) followed in second and third, respectively.
Aquinas senior Ethan Gregg won the 800 meter run in 2 minutes, 8.3 seconds, while also winning 1600 (4:43.01). Teammate Bryce Lee won the shot put (48 feet, 7½ inches) by nearly nine feet and won discus (124-3).
On the girls side, Onalaska (132) took first and Tomah (114) took second.
Tomah sophomore Amanda Valest won the long jump (14-½) and triple jump (32-10½). Onalaska senior Maddy Glynn won the shot put (35-2) and discus (97-6).
Westby Invitational
WESTBY — Westby sophomore Grace Hebel won three events at the Last Chance Meet.
Hebel won the 100 (12.69), 400 (1:00.52) and triple jump (36-3½). Sophomore Teagan Rooney also brought home two victories in the 100 hurdles (17.52) and 300 hurdles (51.62) for Westby.
Westby senior Erik Jorgenson won the 100 (11.51) and 400 (50.00), and teammate Haakon Mathison won the 110 hurdles (16.56) and 300 hurdles (45.47).
Chuck Walek Invitational
WHITEHALL, Wis. —Logan's girls won a team title with 157.83 points, and G-E-T's boys won with 114.
The Rangers won the 400 relay (51.8), 800 relay (1:48.65), and Aurora Waite won the shot put (38-0) and was second in the discus (114-8). Arcadia's Charlie Halvorsen won the 100 hurdles (16.88), 300 hurdles (50.63) and high jump (5-4).
Davis Wenthe's wins in the 110 hurdles (15.0) and 300 hurdles (38.56) led the Red Hawks.
BOYS TENNIS
Coulee Conference
BLACK RIVER FALLS — Viroqua won the team season championship, and Black River Falls emerged with the tournament championship after crowning two singles champs and one doubles champ.
Black River Falls' Paul Barbe was the No. 1 singles winner after beating both of his opponents in straight sets. Mike Roou (No. 3 singles) and the duo of Sam Lund and Jacob Howe (No. 3 doubles) joined him as winners for the Tigers.
The Blacjhawks received a title from the No. 2 doubles team of Lucas Oldham and Tony Garavalia, and West Salem's Weston Gerke won at No. 4 singles.