WEST SALEM — The West Salem High School softball team ran its winning streak to eight games by beating Westby 3-0 in a Coulee Conference game on Thursday.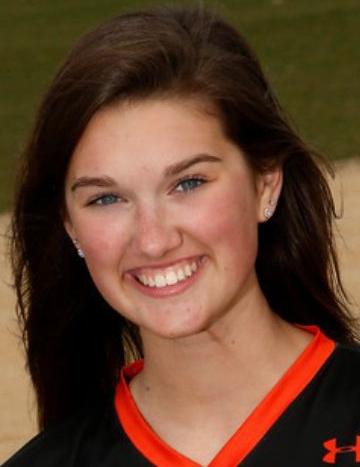 Junior Abbie Cavadini was 3-for-3 and hit her fifth home run of the season during a two-run second inning for the Panthers (15-3, 8-0). Junior Mya Jacobson drove in Jillian Wakefield for the second run of the second inning and added a solo home run in the fourth.
Sam Thompson continued a big season by striking out six without walking a batter in pitching a three-hitter. Claire Griffin struck out four and walked one for the Norsemen.
MVC
Holmen 11, Central 2
HOLMEN — Senior center fielder Kenzie Winker hit a home run, and sophomore designated player Bridget Torud had four RBI as the Vikings (12-3, 7-2) took care of the Red Raiders (1-10, 1-6).
Helena Wehrs, Whitney Mislivecek, Avery Rox and Danielle Cagle all singled twice for Central, which hurt itself with four errors. Torud had two-run singles in the second and fifth innings.
Junior second baseman Kallie Bean was 2-for-4 and drove in three runs for Holmen, which also received two hits apiece from Ellie Kline and Ashley Krueger. Bean hit a two-run double in the fifth and an RBI single in the sixth.
Logan 11, Sparta 1 (6)
The Rangers had a total of 16 hits as it ended things an inning early against Sparta (0-12, 0-8).
Jenna Davis led Logan (6-7, 5-5) with two hits, a home run and four RBI. Claire Borsheim (3-for-4) and Chariell Butler (3-for-4, double, two RBI) each had three hits, and Emily Sagen (2-for-3) and Nicole Hartleip (2-for-3) had two.
Ellie Steinhoff led the Spartans with two hits, and Logan's Marissa Kleman earned the win with three strikeouts and one walk.
Scenic Bluffs
Bangor 5, Royall 4 (9)
BANGOR — Hannah Crenshaw drove in the winning run in the ninth inning for Bangor (8-1), which started the inning with two walked batters and a run scored by a fielder's choice.
England finished the game 2-for-4 with a double and two RBI as Hannah Crenshaw (2-for-5) tripled and Madeline Janisch doubled. Aliyah Langer earned the win with seven hits and three hits spread across nine innings.
Cashton 6, New Lisbon 4 (8)
NEW LISBON, Wis. — Teagan Hundt got the momentum going in the top of the eighth inning with a leadoff triple for Cashton.
Olivia Hemmersbach was then hit by a pitch before stealing second base. Brianna Wanek followed that with a two-run single to give the Eagles a lead.
The Eagles (7-5, 4-4) had 11 hits including multiple from Wanek (2-for-4), Allison Brownell (2-for-5, double) and Haylee Connelly (2-for-4, double).
Brookwood 5-6, Wonewoc-Center 2-2
WONEWOC, Wis. — Hailley Schueller was 2-for-3 with two RBI in the first game, and Faith Wathke had two RBI to lead the Falcons (6-5, 4-4) in the second. Alyssa Ottum was also 2-for-3 with a double in the second game for Brookwood.
Karina Hansen was the winning pitcher in both games and combined to strike out six with one walk.
Ridge and Valley
Ithaca 1, De Soto 0
RICHLAND CENTER, Wis. — Jordan Young allowed Ithaca just two hits in six innings, but the Pirates fell to the Bulldogs.
Young started the game and finished with eight strikeouts and no walks. De Soto had one hit, which was a single that came off the bat of Mya Helgeson in the fifth.
Nonconference
Onalaska Luther 10, Houston 6
ONALASKA — The Knights put together a five-run fifth inning, which included Katie Tauscher's first career home run.
Tauscher was able to score Megan Yonkovich, who reached base on a lead off triple. Tauscher and Yonkovich both finished the game 2-for-4 as Cynda Protsman was 3-for-4 with two doubles and three RBI. Jenna Wahl (3-for-4) also recorded a trio of hits and a triple.
Black River Falls 4, Tomah 3
BLACK RIVER FALLS — The Tigers scored in the bottom of the sixth inning to hold off the Timberwolves despite making six errors.
Blair-Taylor 2, G-E-T 1
BLAIR — The second-ranked Wildcats (14-0, 10-0) put together a two-run fifth inning to defeat G-E-T and remain undefeated.
Danyelle Waldera led Blair-Taylor with two hits as Ari Charles and Lauren Kidd each batted in a runner. Lauren Steien pitched seven innings with five hits allowed and four strikeouts.
BASEBALL
MVC
Holmen 5, Central 2
The Vikings (10-4, 6-2) held on to their top spot in the conference by avengin a loss to the Red Raiders.
Ryland Wall and Adam Quam led Holmen by going 2-for-4 with a double apiece. Logan Stauffer added a double. Nevin Wall pitched the complete game with seven strikeouts and two walks.
Central was led by a two-hit performance from Trevon Van Egtern (2-for-3). Andrew Fischer took the loss after going 5⅓ innings with two walks, two strikeouts and six hits.
Aquinas 7, Onalaska 5
ONALASKA — Senior Brandon Merfeld started the Blugolds off on a high note after hitting a leadoff double in the first inning.
Aquinas' offense was boosted by a 2-for-4 outing from Riley Klar and a pair of hits from Michael Lium (2-for-3). Onalaska was led by Conor Haggerty (2-for-3, double) and Sam Aspseter (double).
Sparta 7, Logan 3
SPARTA — Sparta came alive in the fifth and sixth innings, score three and two runs, respectively.
The Spartans were led by four hits and three RBI from Phillip Richards, and Adam McKee and Dalton Mayer both finished 2-for-3.
Hunter Steinhoff scattered six hits and two strikeouts across 6⅔ innings for the win.
You have free articles remaining.
Register for more free articles.
Stay logged in to skip the surveys.
Coulee
Viroqua 1, Westby 0
VIROQUA — Andrew Wedwick was 1-for-2 and scored the only run in the bottom of the second inning.
Hunter Vikemyr struck out 12, walked one and allowed four hits over 6⅔ innings for the Blackhawks, and Weston Kabat pitched six innings and struck out seven while allowing 3 hits for the Norsemen.
Scenic Bluffs
Bangor 13, Royall 3 (6)
BANGOR — The Cardinals (6-2, 6-1) won their sixth straight game by smashing 11 hits against the Panthers.
Noah Freit was 2-for-3 with a double and three RBI to lead Bangor, which also received two hits from Wyatt Wolfe and Matthieu Oesterle. Oesterle drove in two runs for the Cardinals.
Ashton Michek pitched five innings and had six strikeouts against three walks in a three-hitter.
Three Rivers
La Crescent 4, Dover-Eyota 0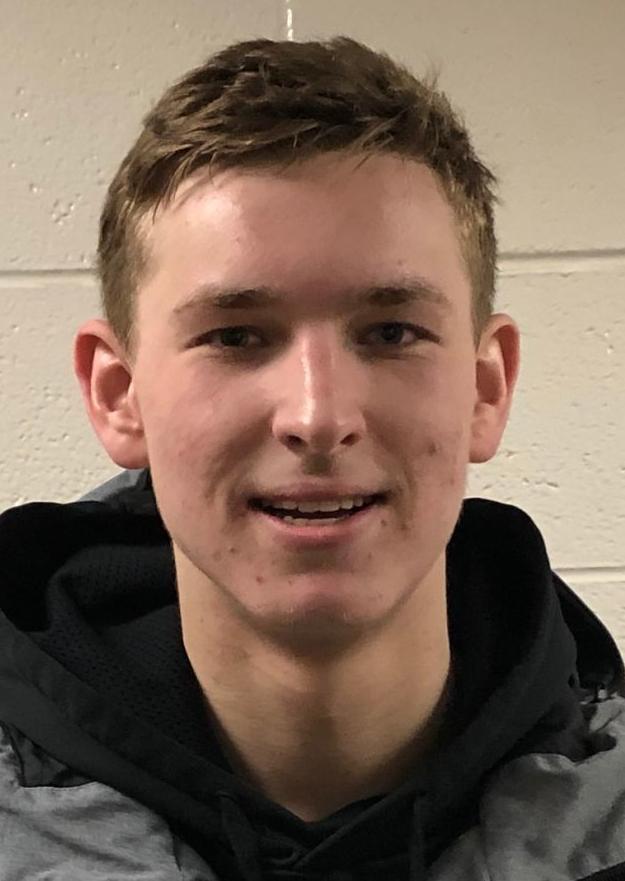 DOVER, Minn. — Luke Schwartzhoff shut out Dover-Eyota with a three-hit, 11 strikeout performance for the Lancers (9-2. 8-1).
Schwartzhoff helped the defense by pitching all seven innings, and the offense was led by a pair of players with multiple hits. Sam Wieser went 3-for-4 and Bryce Weymiller 2-for-3 with a two-run double that came in the third inning.
Dairyland
Melrose-Mindoro 8, Alma Center Lincoln 1
MELROSE — The Mustangs (4-3, 3-2) got an early jump after scoring four runs in the third inning followed by two in the fourth and fifth.
Nate Hruza was 2-for-5 in the win, and Brett Gerdes went 3-for-4. Ethan Kastenschmidt tossed four innings with six strikeouts and two hits allowed.
Nonconference
West Salem 4, Tomah 3 (8)
TOMAH — The Panthers scored in the top of the eighth after the Timberwolves tied the game at 3 with a two-run bottom of the sixth. Trenton Foreman was 4-for-4 for West Salem, and Connor Prielipp went 2-for-4 for Tomah.
BOYS GOLF
MVC
Conference Meet
ONALASKA — Holmen's Cody Dirks and Sparta's Austin Erickson tied for medalist honors with a 6-over-par 78 at Coulee Golf Bowl.
The Vikings won the meet with a team score of 324 follow by Tomah (331) in second and Onalaska (334) in third. Carson Brock was third with an 80, and Max Breiling (Onalaska), Kale Gnewikow (Tomah) and Kaleb Lycke (Logan) tied for fourth with an 81.
GIRLS SOCCER
MVC
West Salem 5, Tomah 0
TOMAH — Junior Kara Gavaghan had four goals and one assist for the Panthers (9-3, 5-1), who won their third straight game. Gavaghan scored West Salem's first three goals and assisted on one by junior Sydney Hammes before getting her last goal of the game.
Hammes also had two assists, and sophomore Audrey Godlewski stopped four shots in goal and registered an assist of her own.
Onalaska 5, Aquinas 1
Five players — Kenzie Miller, Ellie Smith, Olivia Gamoke, Kiya Bronston and Kaley Manglitz — scored for the Hilltoppers (8-2-2, 8-0) at Fields for Kids. Manglitz and Smith also added an assist for first-place Onalaska.
Holmen 3, Central 1
HOLMEN — Sophomore Andrea Wink had two goals for the Vikings (7-4-1, 4-2-1) in a game that was scoreless at the half. Wink first scored in the 56th minute and added the second goal on a penalty kick in the 87th to break a 1-1 tie.
Senior Jayda Nelson added a late goal for Holmen, which received six saves in goal from Alexis Treadway. Brooke Kresky also stopped six for the Red Raiders.
BOYS TENNIS
MVC
Onalaska 7, Aquinas 0
ONALASKA — The Hiltoppers shutout Aquinas at home, sweeping all singles and doubles matches.
Zach Van Craenenbroeck defeated Aquinas' Aaron Puent 6-3, 6-2 at No. 1 singles. Chase Podurgiel, and Joe Griebel won the No. 2 doubles match by beating Caleb Bennett and Garrett Butler 6-2, 6-4.
Nonconference
Baldwin-Woodville 4, Black River Falls 3
BALDWIN, Wis. — The Tigers won three singles matches but were unable to get a doubles victory as it fell to Baldwin-Woodville.
Paul Barbe won a No. 1 singles match for Black River Falls after defeating Zach Nilssen 6-2, 6-1. Ethan Marsh beat Baldwin-Woodville's Tyler Smigla 7-5, 6-3 at No. 4.
Viroqua 6, West Salem 1
VIROQUA — The Blackhawks nearly swept the Panthers by winning three singles matches and all doubles matches.
The No. 1 doubles duo of Jared Anderson and Mitchell Hanson defeated Viroqua's Nick Stachowitz 6-0, 6-0. The No. 2 doubles duo of Tony Garvalia and Lucas Oldham and No. 3 duo of Henry Roels and Ben Kane also defeated their opponents 6-0, 6-0.
No. 1 singles Jack Hehli won the Panthers' lone match by defeating James Hopkins 6-0, 6-0.