ARCADIA — The West Salem High School volleyball team picked up a significant victory by beating Arcadia 20-25, 25-20, 25-19, 25-22 in a Coulee Conference showdown on Thursday.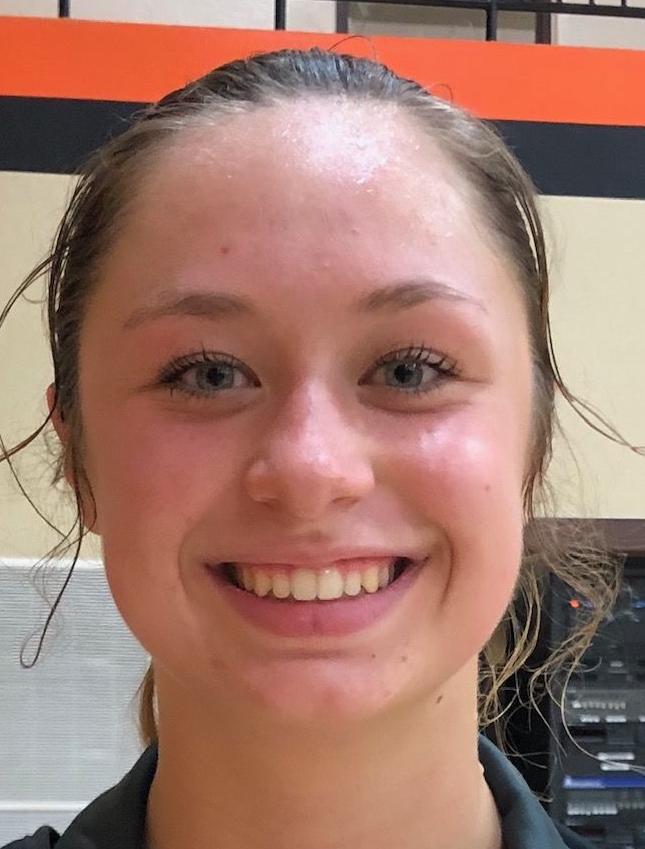 The Panthers (8-0) pushed their conference lead over the second-place Raiders (7-2) to 1½ games by running their Coulee win streak to 44 matches.
Junior Natalie Jeranek had 17 kills, 25 digs and five blocks for West Salem, which also received 28 assists and 14 digs from Grace Brigson, 20 assists and 16 digs from Kendall Gerke and 27 digs and four aces from Ally Priebe.
Arcadia was led by Ellie Hoesley, who had 10 kills and four blocks, and Abby Suchla, who had 21 digs.
Black River Falls 3, Viroqua 0
VIROQUA — The Tigers (10-15, 3-6) swept Viroqua 25-17, 25-20, 25-12.
Summer Rufsholm led the Black River Falls with 14 assists and three aces, and Makayla Nortman recorded a team-high nine kills. Gabbie Pardoe contributed to the front-row success with seven kills and five blocks while tacking on an ace. Bailey Backaus led defensively with 17 digs.
Onalaska Luther 3, G-E-T 0
ONALASKA — The Knights (4-5) needed extra points to win the first set and kept the rhythm going to earn a 28-26, 25-17, 25-18 win over G-E-T (4-6).
Annabelle Koenig and Ali Karr turned in seven kills apiece for Luther as Rachel Koenig followed with six. Emily Wintrone tallied 27 assists.
Jordan Hein led the Red Hawks with nine kills, and Alexa Hammond followed with seven.
The Rangers fought an extra-point battle in the first and fourth sets to come out on top 27-25, 25-20, 19-25, 28-26 against Central (2-7).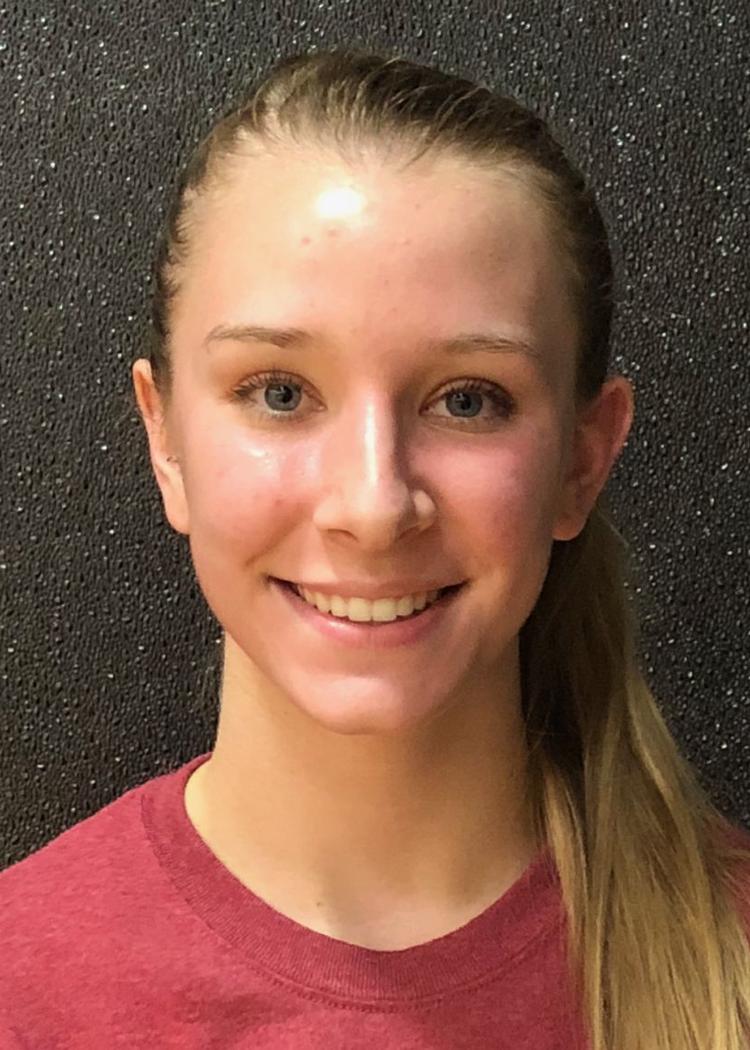 Marissa Kleman led Logan (6-3) with 21 kills and 16 digs. Lauren Boge led with 27 digs, and Jazzy Davis had 12 assists.
Lauren Buley (12) and Iz Pigorsch (10) both landed in double-figure kills for Central. Avery Veenendall and Elle Shuda split setting duties with 19 and 18, respectively, as Cleo Tillman led with 32 digs.
HOLMEN — The Timberwolves (5-4) jumped out quick in front of the Vikings (20-12, 2-6) and didn't look back as they finished things in a 25-17, 25-23, 25-21 sweep.
Tomah was led by Savannah Murphy's 12 kills and seven digs. Lauren Noth added eight kills and five digs as Alyssa Whaley finished with seven. Ella Plueger had 25 assists and Lily Redcloud finished with 12 digs.
Braidyn Ruetten led Holmen with 10 kills and three aces, and Marissa Pederson had 20 assists. Ellie Kline (18) finished with double-figure digs.
ONALASKA — The second-place Hilltoppers (7-2) won 27-25, 25-18, 25-19.
Sam Plantz had 11 kills, and Onalaska won 13 points with aces. Teammate Cailie Kowal had 21 kills, while Natalie Mumm added nine kills and Olivia Gamoke 17 digs.
Brielle Savor had seven kills, Tara Erickson 13 digs and Laney Schnell 11 assists for the Spartans (1-8).
BANGOR — The Cardinals beat the Eagles 25-15, 25-15, 25-20.
Karsen Kershner had 18 kills for Bangor, while McKenna Riley had 17 assists and Taylor Jacobson six aces.
Melrose-Mindoro 3, Gilmanton 0
GILMANTON, Wis. — The Mustangs (18-6, 7-0) remained perfect in the conference with a 25-10, 25-12, 25-17 victory.
Senior Emily Herzberg had 23 kills for Melrose-Mindoro, which also received 41 assists from senior Calette Lockington and 12 digs from junior Teagan Frey.
Blair-Taylor 3, Alma/Pepin 1
BLAIR — The Wildcats bounced back from a loss by beating Alma/Pepin 25-22, 23-25, 25-19, 25-21.
Anicka Koxlien had 14 kills to lead Blair-Taylor, which also received 24 assists from Marlee Nehring, 10 kills from Carly Nelson and eight kills from Lauren Kidd.
RICHLAND CENTER, Wis. — The Pirates pulled out a 25-21, 25-18, 25-21 victory behind eight kills from Rachel Gianoli and seven from Jenna Gianoli.
Richland Center 3, Prairie du Chien 0
RICHLAND CENTER, Wis. — Lily Krahn had seven kills, Macey Banasik 16 digs and Maggie Dobbs 11 assists in a 25-14, 25-18, 25-21 loss for the Blackhawks.
Caledonia 3, Winona Cotter 1
WINONA — Lydia Lange had 17 kills to lead the Warriors past the Ramblers 25-18, 25-18, 18-25, 25-19.
Alexis Simpson and Haley Jennings each added 17 digs with Simpson serving a couple of aces.
You have free articles remaining.
Register for more free articles.
Stay logged in to skip the surveys.
HOUSTON, Minn. — The Hurricanes prevailed 20-25, 25-21, 22-25, 25-22, 16-14 after getting a team-high 13 kills from Tessa Peterson. Casey Porter added 17 assists and 10 digs.
Jennifer Albrecht had 11 kills, 21 digs and seven blocks for Houston, which also received 13 assists and 10 digs from Lilly Carr.
HOLMEN — The first-place Vikings (9-0-4, 8-0-2) used two different scorers and an own goal in their shutout win over Tomah (5-7-3, 3-5-2).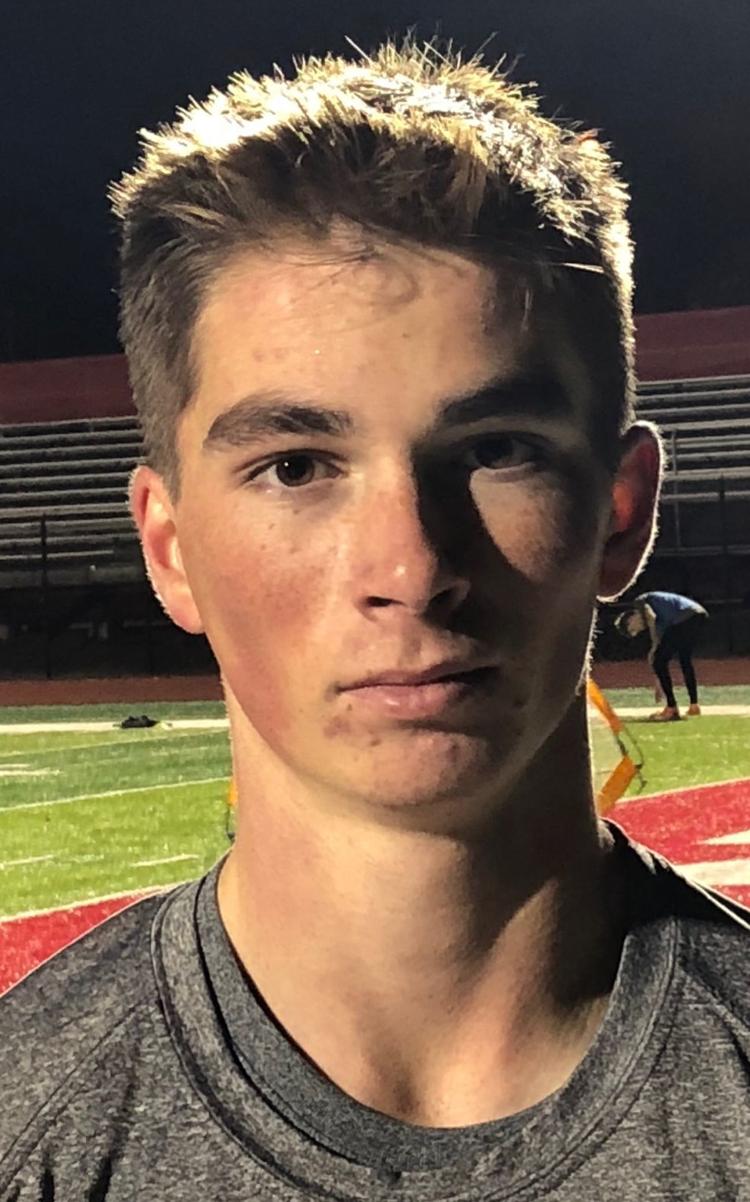 Jackson Lutz had three saves in the win, and Zach Jorgenson had 10 for the Timberwolves.
ONALASKA — The Hilltoppers (8-0-1) capitalized on a goal in the second half to earn a shutout win against the Spartans (3-6-0). Jordan Groshek netted the lone goal of the game with no assist on a direct kick.
The Red Raiders utilized the power of five scorers in their shutout win over Logan (4-8, 2-7).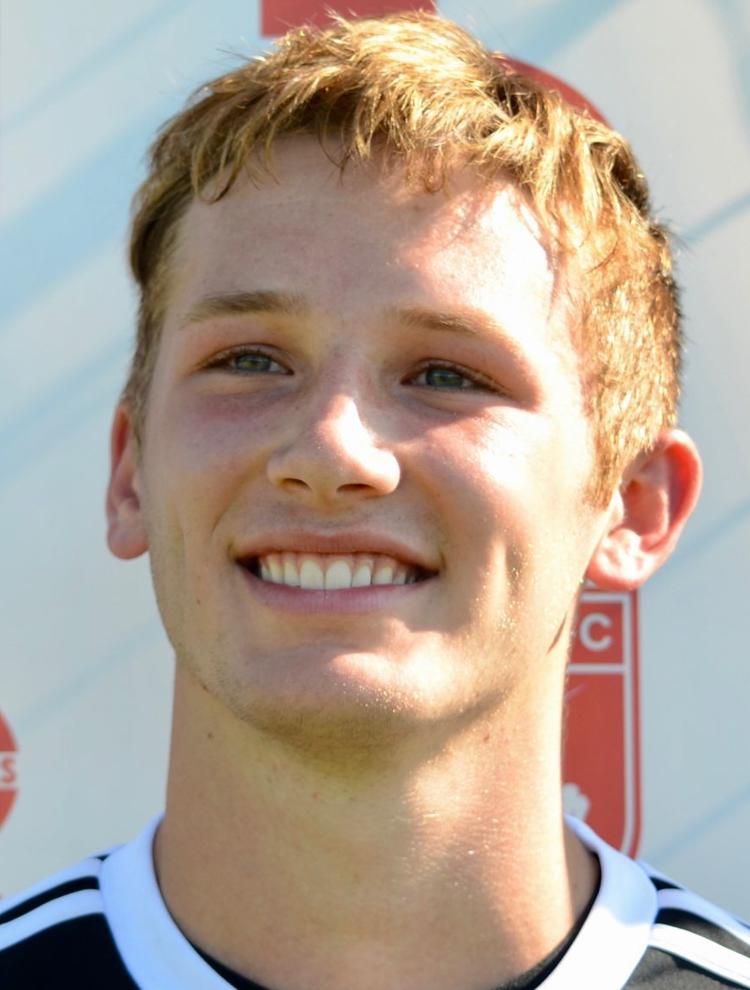 Adian Roth led Central (7-4-1, 5-3-1) with four goals, and Andrew Lee netted three. Joseph Lee, Quincy Kay and Rayhan Siddiqui each netted a goal apiece.
Thomas Flottmeyer had 12 saves for Logan and teammate Eli Carr had two.
PLAINVIEW, Minn. — The Lancers (12-1-1, 8-0-1) used a balanced attack of Andy Lopez, Isaac Petersen and Mitch Dryden to shutout P-E-M.
Lopez recorded five goals in the win and started the game with one in the sixth minute. Petersen had a hat trick to bring his career total of goals to 105, which is third all-time in Minnesota. The trio of goals also put Petersen at a season total of 34 to lead the state. The senior landed himself a spot on the all-time state point leaderboard with 145 to put him in fifth.
Dryden recorded four saves in the win to record his 29th career shutout and tie the school record.
Onalaska Luther 6, Tomah 1
TOMAH — Sarah Hoff came back from a second-set loss at No. 1 singles to earn a win for the Knights (22-3-1). Hoff finished 6-4, 2-6, 10-6 against Tomah's Cadence Thomson.
Cassie Warren (25-2) grabbed a 6-1, 6-1 No. 2 singles win against Tomah's Olivia Czarnecki. Phoebe Christenson and Jenna Wahl (24-2) went 6-1, 6-0 against Tomah's Morgan Arch and Deirdre Martin at No. 2 doubles.
Jordan Kuehl and Sabin Steinhoff had Tomah's lone victory with a 6-4, 6-4 win against Haley Gronholz and Klarissa Miller in a No. 3 doubles match.
West Salem 5, Reedsburg 2
REEDSBURG, Wis. —The Panthers won three singles matches and two doubles to defeat Reedsburg.
Madigan Freng won at No. 1 singles with a 6-0, 6-0 victory over Reedsburg's Alicen Henke. Janna Carns won the No. 2 singles
Central/Logan/West Salem 105, Platteville 64
PLATTEVILLE, Wis. — Priya Oshan won the 200-yard freestyle (2:14.86) and swam with the winning 200 freestyle (1:55.16) and 400 freestyle (4:14) relays.
Rachel Stein won the 100 butterfly (1:16.66) and 200 individual medley (2:31.21) in addition to swimming with the 200 free relay.
Catherine Axness won the 100 freestyle (1:04.2) and competed with the 400 free relay, Gracie Gerke won the 100 backstroke (1:09.34) and competed with the 400 free relay, and Emma Gerke won the 50 freestyle (28.15) and swam with the 400 free relay.
Lewiston-Ole Olmstead Invitational
LEWISTON, Minn. — The La Crescent boys and girls finished third in their respective races.
The boys had 95 points, and the girls had 87. Freshman Ethan Franzoe led the Lancers with a time of 20 minutes, 33 seconds for a sixth-place finish. Sam Culver (21:14.0) finished second for La Crescent and 10th overall.
Sophomore Lydia Rosendahl (21:25.1) led the La Crescent girls with a seventh place finish as teammate Katy Steffes (21:49.7) finished 13th.
Kickapoo/La Farge Invitational
VIOLA, Wis. — Westby's girls won with a score of 51, and Westby's boys placed second with a score of 59.
The girls were led by freshmen Meghan Nelson (fourth, 21:21) and Audra Nelson (fifth, 21:35.8), Freshman Denali Huebner added an 11th-place finish I22:33.7).
Westby's boys were led by sophomore Taylor Thunstedt, who was sixth (18:03.2). Teammates Brenden Griffin (10th, 18:23) and Evan Peterson (11th, 18:29.6) backed up Thunstedt's performance.