WATERTOWN, Wis. — For the first time in program history, the Onalaska Luther High School girls tennis team has advanced to the WIAA Division 2 state tournament.
After totaling 24 points in the subsectional, the Knights earned 10 points in Wednesday's Watertown Luther Prep Sectional for a total of 34 points, just enough to hold off McFarland (32 points) and Edgewood (30 points) for the sectional title on Wednesday.
"Definitely a special day for us, a special day for the kids," said Luther coach Mark Ross, whose team was a sectional runner-up last season. "We didn't win any (individual) sectional championships, but it was just really a team effort. They all did what we needed to do to get enough points to advance."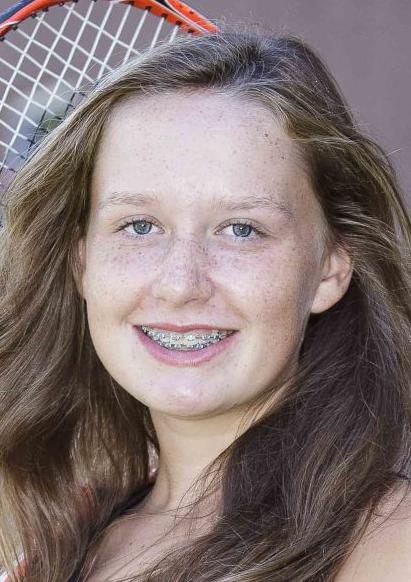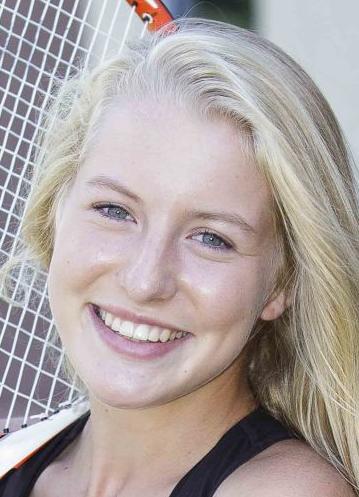 The Knights' Phoebe Christenson and Jenna Wahl (28-3) finished second at No. 1 doubles — Luther's only qualifiers for the individual state tournament — Katie Kutz and Hannah Larson finished fourth at No. 2 doubles (25-9) , and Klarissa Miller and Haley Gronholz finished second at No. 3 doubles (14-6).
In singles, Luther's Cassie Warren (28-3) took second at No. 2, Kaylee Raabe (19-1) finished second at No. 3, and Katherine Bruns (23-8) was fourth at No. 4.
Christenson and Wahl, both seniors, have now qualified for the individual state tournament as doubles partners for three straight years. But they had to battle through hard-fought matches to advance.
The pair defeated Edgewood Sacred Heart's Kelly Smith and Sydney Raaths 7-6 (6), 6-4 and Lake Mills' Julianna Wagner and Gabby Mahr 7-5, 7-6 (5) to earn a spot in the No. 1 doubles final before falling to Watertown Luther Prep's Abigail Schewe and Alethia Schmidt in straight sets (6-4, 6-3).
You have free articles remaining.
Register for more free articles.
Stay logged in to skip the surveys.
"I don't think it was one of their best days," Ross said. "They kind of really had to fight through all their matches today. Nothing went easy for them. … It kind of gives them the idea of what they have to work on to get better. I'm looking forward to them advancing, hopefully, a round or two at the individual meet next week.
"They know there's more tennis ahead of them. They're ready to get back to work tomorrow."
Ross is also excited for his seniors, particularly Gronholz, Miller and Bruns, all of whom are playing at the varsity level for the first time this season.
"It'll be great for them, and I'm excited for the opportunity," he said.
Aquinas' Fiona O'Flaherty (22-6) will join Christenson and Wahl at the individual state tournament. O'Flaherty finished third at No. 1 singles at Wednesday's sectional.
The junior defeated Wayland Academy's Emma Sessing in straight sets (6-2, 6-1) in the sectional's opening round before falling to Edgewood Sacred Heart's Baluck Deang in straight sets (6-1, 6-0). But she rebounded against Lake Mills' Jena Smith to take third in straight sets (6-1, 6-1).
This is the second straight year O'Flaherty has advanced to the state tournament. She was a special qualifier last year.
The individual state tournament will be held Oct. 17-19 at Nielsen Tennis Stadium in Madison.
The WIAA Division 2 team state tournament will be held Oct. 26 at the same venue.