The Onalaska Luther High School girls tennis team hasn't changed up its practice in the past few weeks, nor has coach Mark Ross changed his message. And why should the Knights? After all, their routine has brought them this far.
"We're just kind of getting ready for another match coming up," Ross said. "They come out, they work hard, keep the same type of routine we've been doing."
Luther (23-3) is one of four teams that will compete at the WIAA Division 2 team state tournament Saturday at Nielsen Tennis Stadium in Madison after the Knights won the Watertown Luther Prep sectional two weeks ago.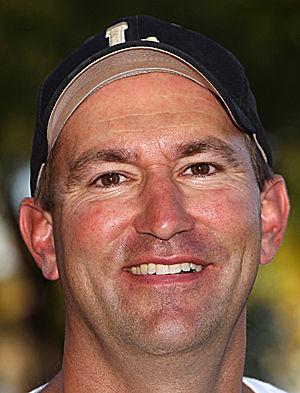 Luther, which will be playing in its first team state tournament in program history, is the fourth seed and will play first-seeded Kohler (21-2). Ross said his team doesn't mind being the underdog after exceeding expectations all season.
The Knights lost four seniors from last year's team that finished second at sectionals, and among the replacements for this season were three seniors who had never played at the varsity level before: Klarissa Miller, Haley Gronholz and Katherine Bruns.
"I never would have guessed that this would be the team that could make our first team state," Ross said.
There were growing pains as the team played 12 matches in the first eight days of the season — Ross thought his team missed opportunities in losses to Wisconsin Rapids and Winona — but the Knights showed their capabilities by winning their 15th straight Coulee Conference title and extending their conference winning streak to 58 matches.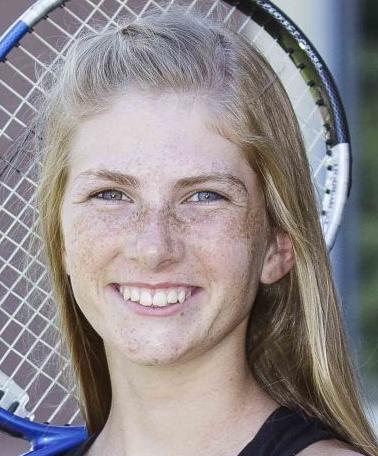 "I didn't think it was one of the strongest teams we've ever had early on, but then as the season went on, we just kind of played better and better," Ross said.
Throughout the year, it's been a team effort for Luther. It sent only three players to the individual state tournament last weekend — seniors Phoebe Christenson and Jenna Wahl at doubles and junior Sarah Hoffe, who was a special qualifier, at singles — and Ross pointed to the Knights' No. 3 doubles team of Miller and Gronholz as an example of how Luther has needed every player.
You have free articles remaining.
Register for more free articles.
Stay logged in to skip the surveys.
The two narrowly edged a West Salem pair that had beaten them twice during the season in the subsectional to advance to the subsectional final, which qualified them for sectionals. Then, at sectionals, Miller and Gronholz won a third-set tiebreaker to get to the sectional final.
"That match clinched the sectional championship for us," Ross said.
The Knights will need another team effort against Kohler on Saturday, and Ross hopes the experience of those few that have played at individual state comes in handy.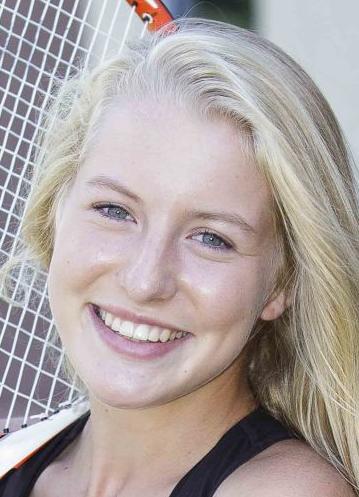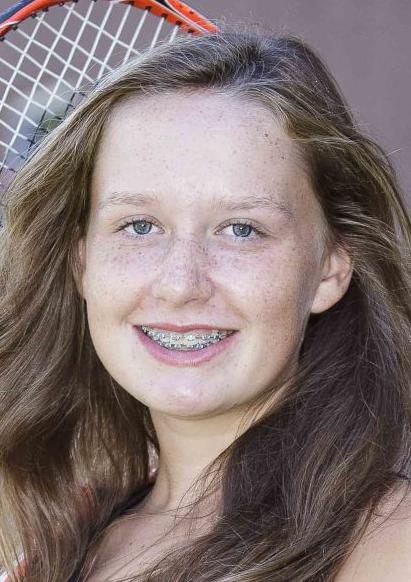 Christenson and Wahl, who competed in their third individual state tournament last weekend, finished fifth. Ross thinks they are playing some of their best tennis at the right time.
"I think the success that Phoebe and Jenna had, that's going to help us going in," he said, "(with) kids being there, watching and seeing that we can compete with the best in the state."
Ross spoke highly of Blue Bombers, who sent seven players — two doubles teams and three singles — to the individual state tournament. Senior Shelby Horth finished fifth in singles.
"They're going to be tough," Ross said. "Our girls are just going to have to go out and just do what they can. Can't do anything they're not capable of, not try to do too much. Just relax and play, and we'll see what happens."
Catholic Memorial (12-7) and Eau Claire Regis (18-12) are the No. 2 and 3 seeds, respectively. Play begins at 9 a.m. Saturday.