BANGOR — The Bangor Open track and field meet was a spot for big success from Cashton High School freshman Annie Schreier on Thursday.
Schreier won the 200-meter dash (28.1 seconds) and the triple jump (34 feet, 2 inches) to go with a third-place finish in the 100 (13.55) and fourth-place performance in the shot put (31-1).
Those would have given the Eagles plenty of team points in the pursuit of a championship, but team scores were not kept.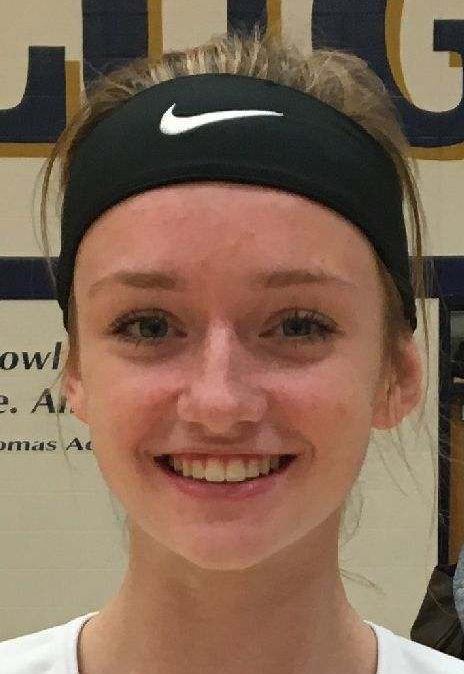 Aquinas sophomore Lexi Donarski also had a big day with wins in the 100 (13.18) and 800 relay with Mae Leslie, Taylor Theusch and Lilly Gyllander (1:52.31). She was also fourth in the long jump (14-2½).
Logan sophomore Greta Trapp won the 1,600 (5:48.31) and ran with Sophie Baggett, Anna Koblitz and Shelby Klobucar to victory in the 1,600 relay (4:30.64).
La Crescent junior Payton Dryden had the most dominant victory of the day with a throw of 121-2 in the discus. Second-place Katarina Lettner of Logan checked in second at 92.8.
Boys performances were led by a handful of double winners.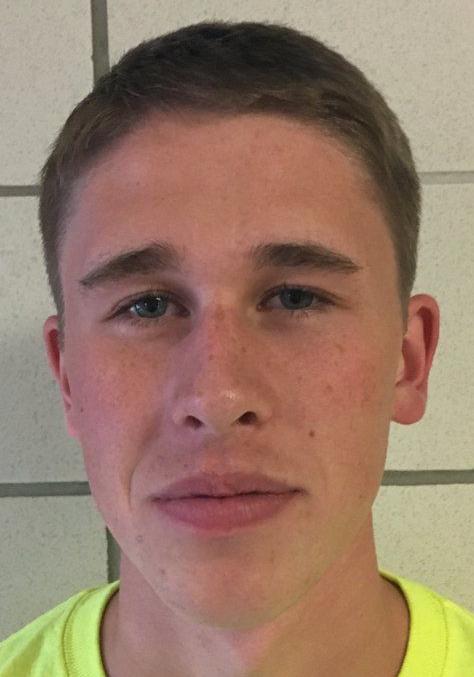 Logan junior Tyler Harris won both the 100 (11.38) and 200 (23.41), while La Crescent's Cole Fechner won the 800 (2:08.17) and teamed up with Matt Steiger, Jacob Hogan and Romy Whitford to win the 1,600 relay (3:41.91).
Steiger joined Fechner as a double winner by finishing well ahead of the pack in the 1,600 with a time of 4:22.4. That run was nearly 27 seconds faster than runner-up Jeremiah DeGroot of Aquinas (4:49.24).
The Bangor relay foursome of Adam Tallman, Cade Amborn, Caleb Miedema and Connor Zager ran together in winning performances during the 400 relay (45.67) and 800 relay (1:36.24).
Logan junior Ethan Coleman nearly joined them as multiple-event winners. He finished first in the discus (118-10) but was second to Aquinas junior Bryce Lee (42-10) with a 42-4 in the shot put.
Lancaster Invitational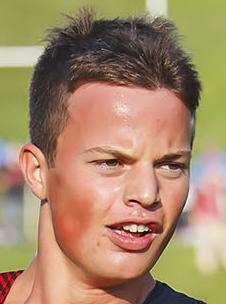 LANCASTER, Wis. — Westby's girls won a team championship by edging Viroqua, and Westby's boys placed sixth at the 13-team invitational.
Freshman Grace Hebel won the 100 (12.78) and 200 (26.8) to lead the Norsemen, who had 110½ points to outpace the Blackhawks (91) and third-place Dodgeville/Mineral Point (71).
Senior Abbey Wedwick added a win in the 1,600 (5:38.12) and second-place finish in the 800 (2:34.34). Prairie du Chien junior Amber Huser won the 3,200 (12:45.27).
Senior Madelyn Anderson was a triple winner to lead Viroqua's girls. Anderson won the 300 hurdles (52.34) and teamed with Samantha Clark, Katrina Koppa and Weston to win the 1,600 relay (4:34.19) and with Lauren Brendel, Josie Dobbs and Weston to win the 3,200 relay (10:04.42).
Viroqua junior Xana Leum won the 100 hurdles (16.57) and placed second in the long jump (15-11½).
Westby's boys were led by sophomore Davontae Spears, who won the 100 (11.56), and senior Hayden Fredrickson, who won the 3,200 (9:51.43) comfortably over second-place Henry Keith (10:38.17) of Dodgeville/Mineral Point.