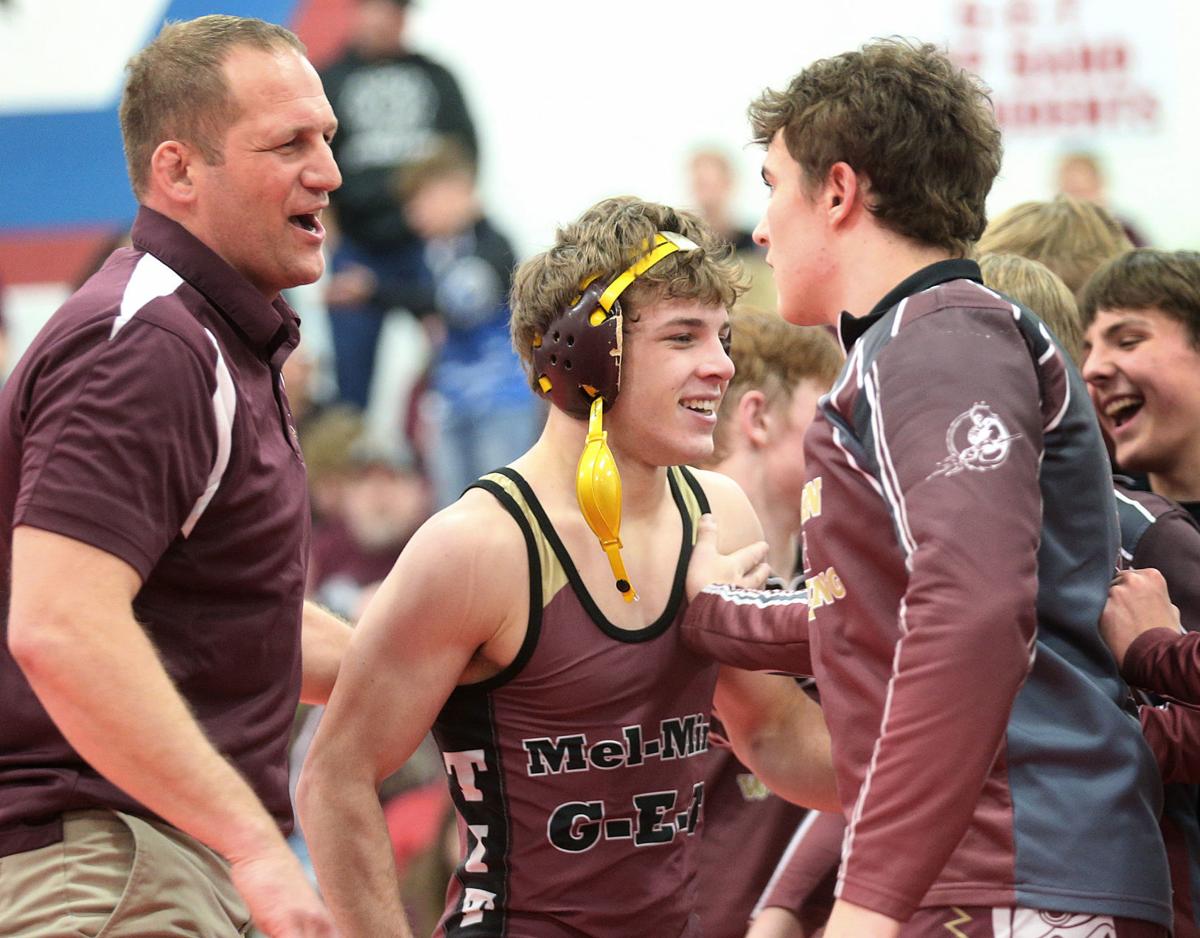 GALESVILLE — It was all set up for a major success.
Not only did Tuesday night's nonconference wrestling dual between Holmen and Melrose-Mindoro/G-E-T promise to be a good one, the atmosphere led to the belief that the entire night would be a special one.
Swarms of kids representing G-E-T's Blue Demons youth wrestling club chattered and filled the hallways that led to the gymnasium, where more than 1,000 waited for the varsity dual to begin.
Soon, the kids were allowed in, and Mel.-Min./G-E-T coach Pete Peterson was sharing Senior Night stories about a handful of students approaching their final month of wrestling for him.
The fact that the Titans are the state's fourth-ranked Division 2 team and the Vikings are the state's seventh-ranked Division 1 team made what was about to happen appealing on its own.
The crowd, the excitement and the skill level of those involved turned everything up a notch. There isn't much that compares to a big wrestling dual, and maybe that's because they don't happen very often.
There is typically one per year, and it usually involves Holmen. Whether it's Holmen vs. Sparta or Holmen vs. Tomah or Tomah vs. Sparta, the wrestling community supports it, and it certainly supported what turned out to be a historical 34-31 victory for the Titans.
The Vikings have been a powerhouse — both in the Coulee Region and on the state level — for years.
They have qualified for the team state tournament six times since 2010 and are trying to get their a fourth straight time this season. The Titans have been building to state success and have qualified for the last two tournaments.
One reason Mel.-Min./G-E-T has reached that level is the willingness to compete against programs such as Holmen and enter the Bi-State Classic. The Titans also competed in the The Clash in Rochester and hosted Minnesota power Kasson-Mantorville in a dual meet.
"That's how you get better," Peterson said. "You have to wrestle teams like Holmen or someone like Kasson-Mantorville. We got beat up by Kasson-Mantorville, but that's a really good wrestling program in Minnesota.
"Everyone knows how good Holmen is, too, and these are the kinds of matches we need to have to keep moving forward."
The Vikings beat the Titans during dual meets wrestled at UW-La Crosse the past couple of seasons, but the tables were turned after a series of fantastic matches that were eaten up by the crowd.
You have free articles remaining.
Three matches included two state-ranked competitors, the biggest probably between Holmen's Drake Schams and Mel.-Min./G-E-T's Bryce Burns at 195 pounds. Burns is ranked second in Division 2, and Schams third in Division 1.
Their collective power and skill made points tough to get. Burns (27-3) struck first with a takedown in the first period, but Schams (32-4) eventually escaped. Schams reversed Burns with 57 seconds left in the second period, but Burns escaped to tie the match 30 seconds later and escaped early in the third for a 4-3 lead.
Schams tried a couple of unsuccessful shots before hitting a double leg with just 21 seconds on the clock and riding out the rest of a 5-4 victory.
Another came at 120, where Holmen's Alex Pellowski (25-4), sixth in Division 1, met Tanner Andersen (27-9), fourth in Division 2. But Pellowski was dominant in that one and ended it via technical fall.
The dual began at 113 pounds, and Pellowski's win followed a Sam Smith pin and gave the Vikings an 11-0 lead. It got closer after that, and the Titans took their first lead at 22-19 when Hunter Andersen (24-10) won by pin at 170.
The Schams win drew Holmen to within 28-22, and teammate Adam Quam tied it all up with a pin at 220. Mel.-Min./G-E-T won the dual when Trevor Daffinson (16-3) followed that with a pin at 285.
Holmen's Parker Kratochvill (33-5), ranked fourth in Division 1, handed Carson Koss (30-7), ranked seventh in Division 2, a loss in the final match and could have tied the score with a pin, but Daffinson's pin gave the Titans the edge in criteria.
If the majority in the building knew the criteria status, it didn't show as Kratochvill pushed to pin Koss, who was on the defensive the entire six minutes but did well to get out of a couple of pinning predicaments.
The noise didn't reflect for a bit that the outcome was already decided.
Lulloff said after the dual that the Titans just beat his team. They won the most important matchups, and that allowed them to prevail. But Lulloff is also always one to look at the big picture.
"This was a great night for wrestling," he said. "That's always a good thing."
February 1: Holmen vs. G-E-T/Melrose Mindoro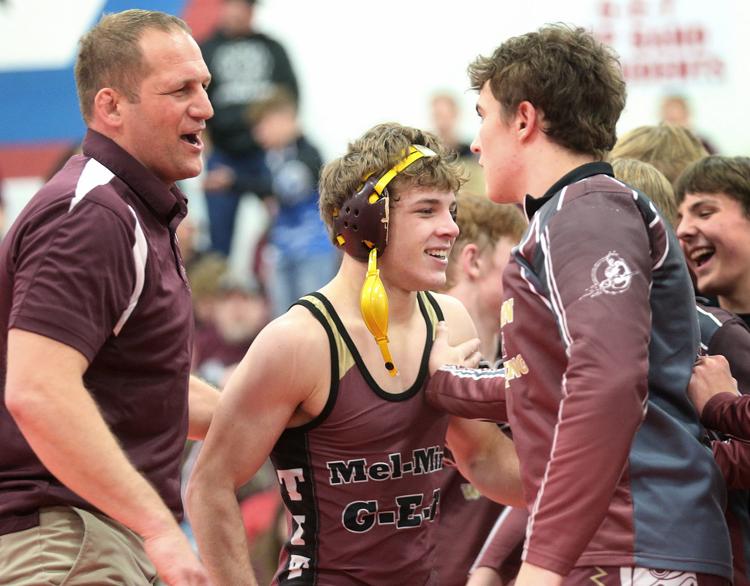 February 1: Holmen vs. G-E-T/Melrose Mindoro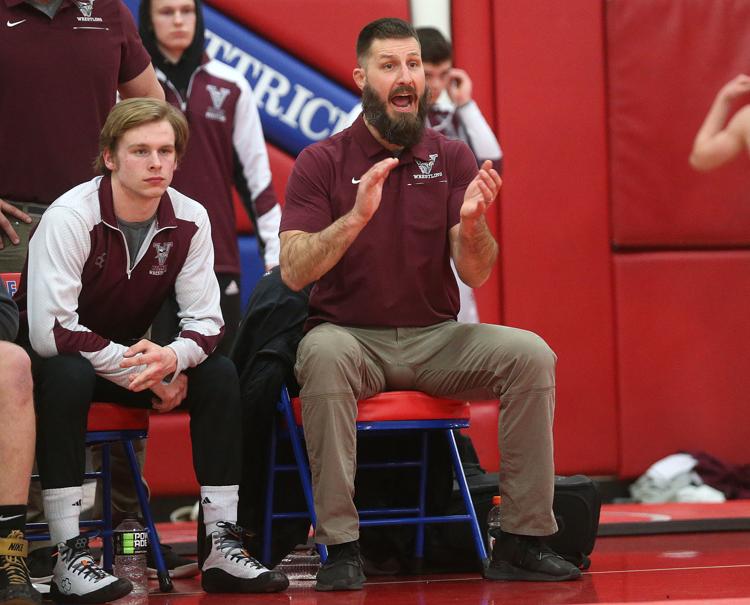 February 1: Holmen vs. G-E-T/Melrose Mindoro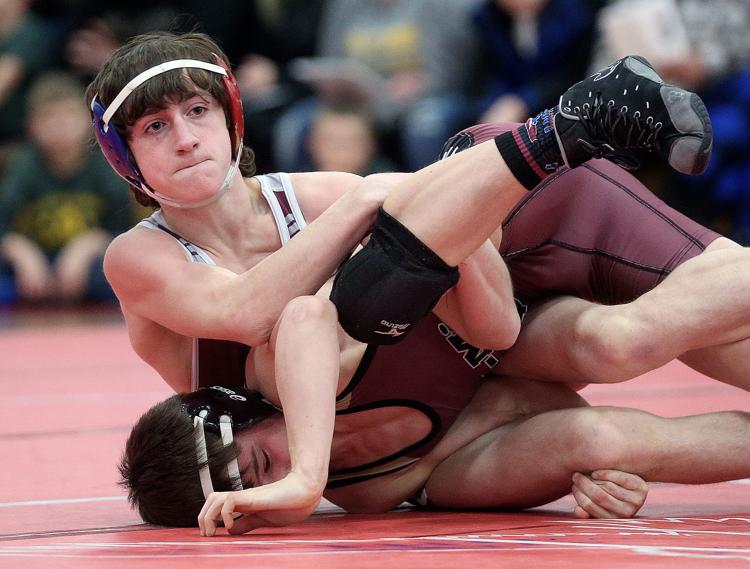 February 1: Holmen vs. G-E-T/Melrose Mindoro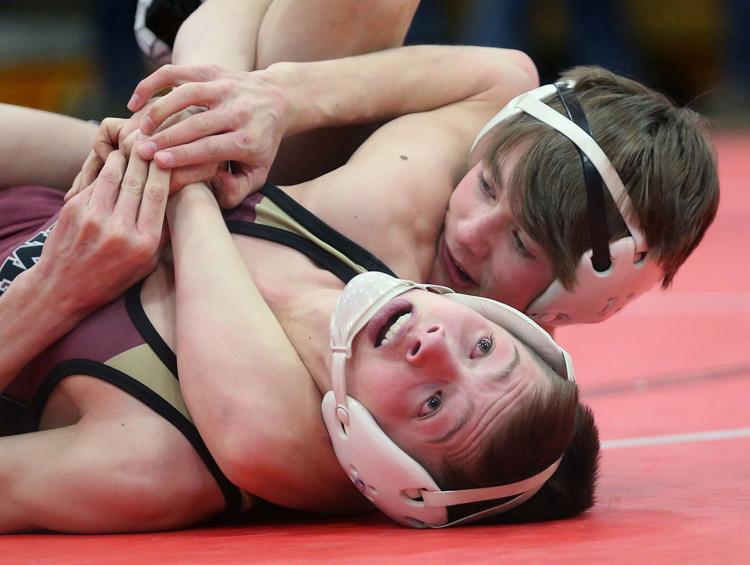 February 1: Holmen vs. G-E-T/Melrose Mindoro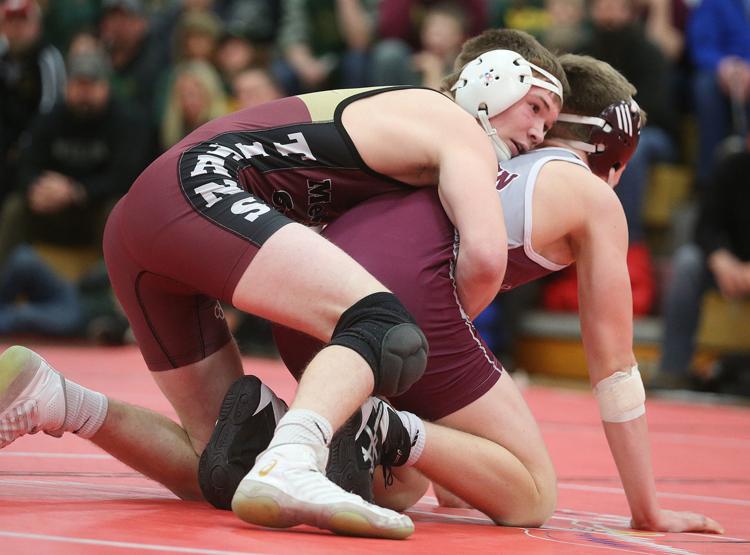 February 1: Holmen vs. G-E-T/Melrose Mindoro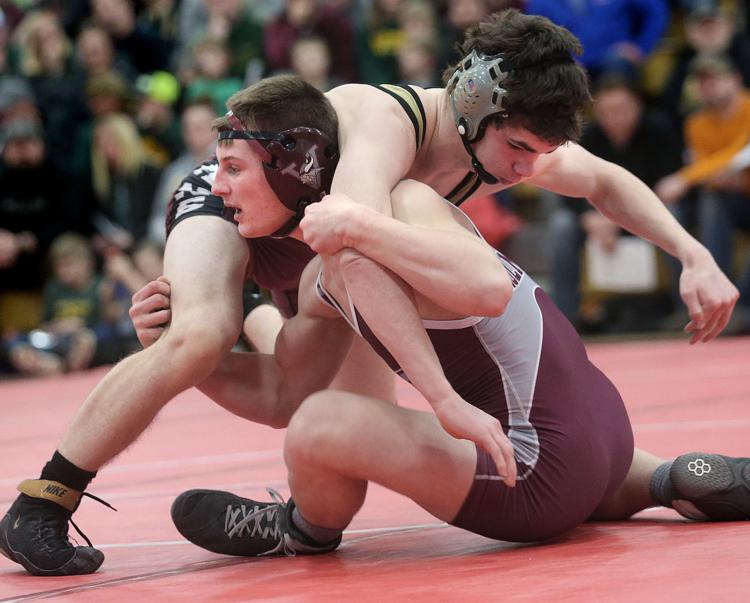 February 1: Holmen vs. G-E-T/Melrose Mindoro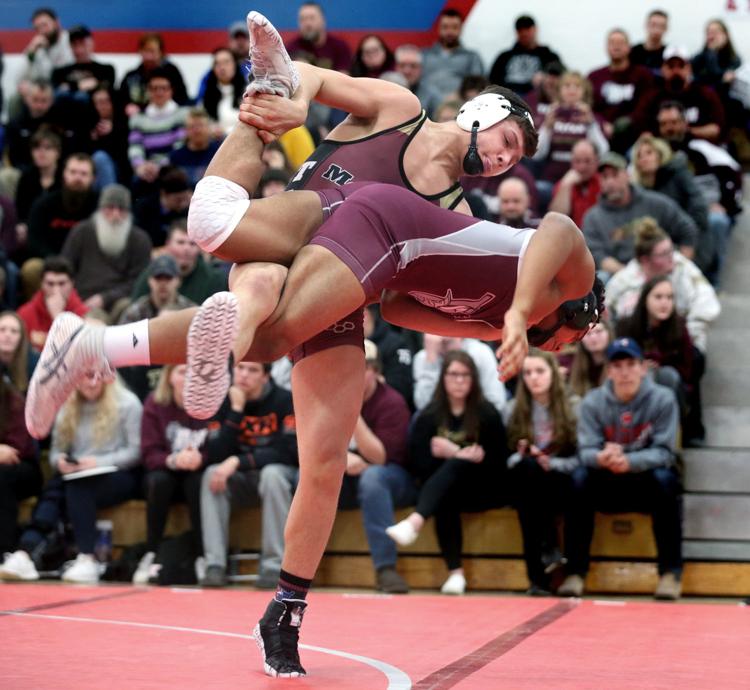 February 1: Holmen vs. G-E-T/Melrose Mindoro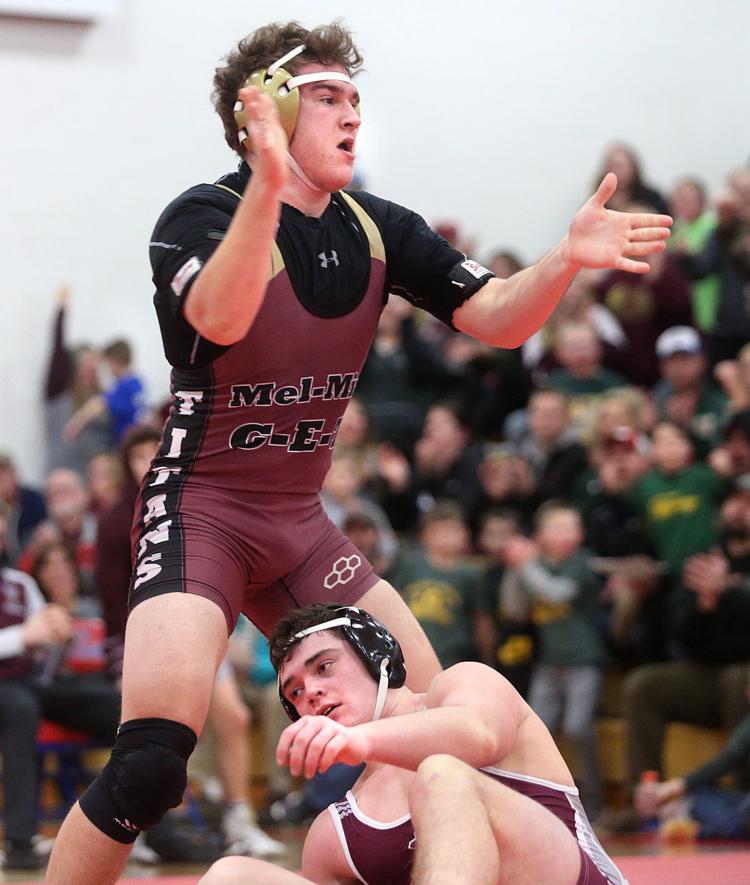 February 1: Holmen vs. G-E-T/Melrose Mindoro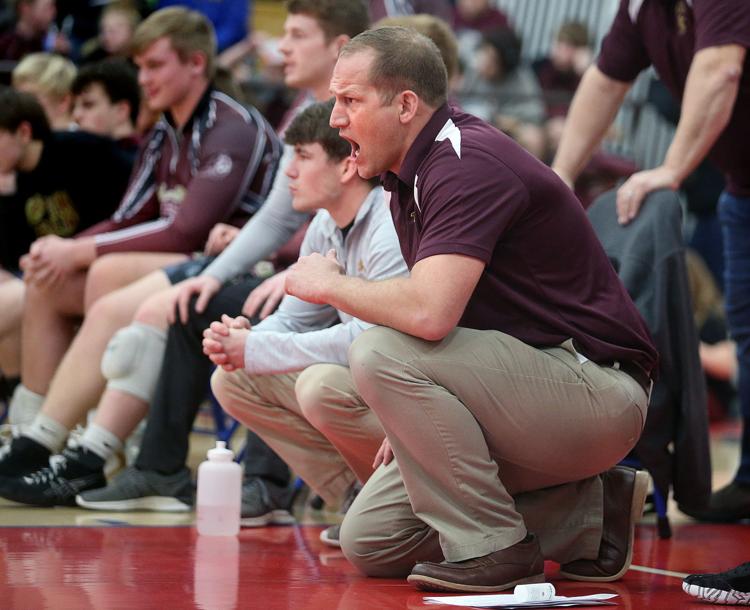 February 1: Holmen vs. G-E-T/Melrose Mindoro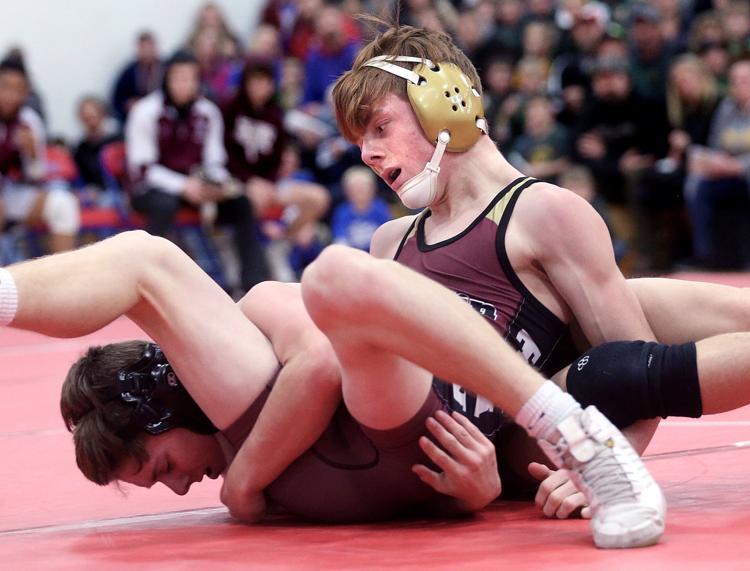 February 1: Holmen vs. G-E-T/Melrose Mindoro
February 1: Holmen vs. G-E-T/Melrose Mindoro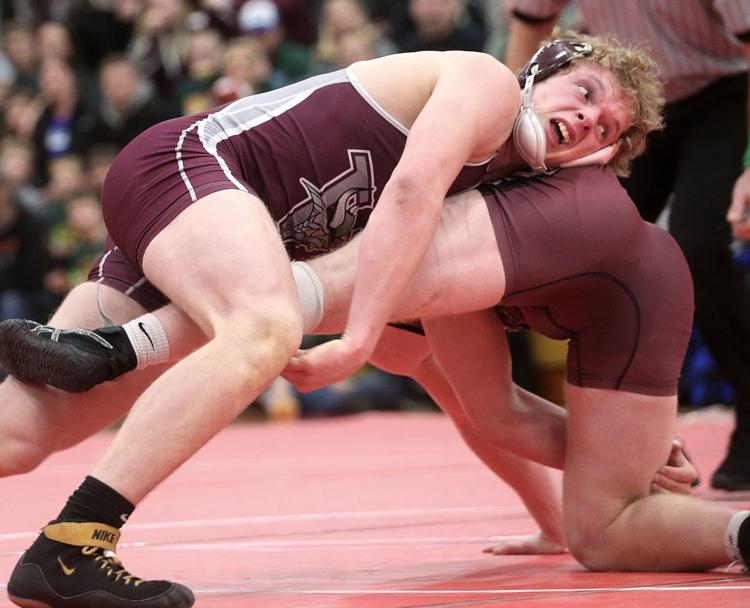 February 1: Holmen vs. G-E-T/Melrose Mindoro