GALESVILLE — The Melrose-Mindoro/G-E-T co-op wrestling program has taken some significant steps in recent years.
The Titans have qualified for two straight WIAA Division 2 state team tournaments and had no problem beating just about anyone the Coulee Region has to offer along the way.
But until Tuesday night, that list of victories hadn't included Holmen.
The Titans, ranked fourth in Division 2 by Wisconsin Wrestling Online, remedied that by beating the Vikings, ranked seventh in Division 1 and qualifiers for the last three Division 1 team state tournaments, 34-31 in front of an enthusiastic and loud crowd of more than 1,000 people.
Each team won seven matches, but the Titans won four matches by pin — and two pivotal matchups at 126 and 138 pounds — to prevail against the team it needed to beat to advance the program.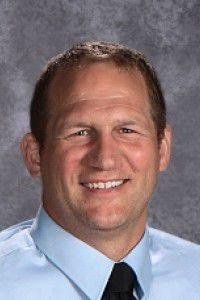 "Holmen has been the peak level of wrestling in our area for a number of years," Mel.-Min./G-E-T coach Pete Peterson said. "There is a reason that we keep putting them on the schedule and a reason we keep having great duals with them.
"Tonight was a big to let us realize, 'OK, we're there.'"
The Titans controlled the middle matches of the dual and took advantage of bonus points when possible. In addition to the four pins, Jaden Anderson picked up a major decision at 160.
The pins were important because they made the Titans winners when Trevor Daffinson pinned Kaden Banks at 285 pounds for a 34-28 lead with one match to go.
Holmen sophomore Parker Kratochvill (33-5) has been one of the most dominant wrestlers in the area over the last six weeks, and he had a chance to tie the score if he could pin Carson Koss (30-7) to close out the dual at 106.
He ended up winning a 12-5 decision, but a pin wouldn't have mattered anyway because the Titans had the advantage in criteria with four pins to Holmen's two.
"They just beat us," Holmen coach Jason Lulloff said when asked how the Titans made the difference. "I thought coming in that we had to win either 126 or 138 because they were food matches, but we lost them both.
You have free articles remaining.
"We had guys do a good job tonight, but what it comes down to is we had to do what we did and win either 126 or 138."
Mel.-Min./G-E-T sophomore Randon Rommel beat Holmen freshman Andrew Weiss 10-9 at 126, and Mel.-Min./G-E-T's Sam Johnson (27-9) escaped on the ultimate tie-breaker to hold off Holmen sophomore Tyler Jahn (27-11) 2-1 at 138.
Weiss did a great job of coming back from 6-2 and 8-3 deficits in his match. He was within 9-8 after a takedown with 36 seconds left and let Rommel go to try and get the tying takedown but couldn't.
Johnson and Jahn had a tight match from the opening whistle to the final escape after nearly two minutes of extra time. Johnson broke the tie with an escape after holding Jahn down during the previous 30 seconds.
"It was a battle from the first period to the end," Johnson said of his victory. "It got to the end, and all I needed was an escape. It came down to who wanted it more.
"He really defended my shots well and got some inside ties. He is an all-around solid wrestler, and it was a good match."
The biggest battle during a night filled with interesting matchups was between Holmen senior Drake Schams (32-4) and Mel.-Min./G-E-T senior Bryce Burns (27-3) at 195. Schams entered the match ranked third in Division 1, and Burns held down the No. 2 spot in Division 2.
Burns led 2-1 after the first period before a Schams reverse and Burns escape forced a 3-3 tie after the second. Schams escaped to start the third, but Schams grabbed the 5-4 win on a takedown with 21 seconds to go.
"It was nice to see how he reacted in that moment," Lulloff said of Schams. "He had to score at the end of the match to win it, and I think it showed some personal ability, some mental toughness. It's good to see that he has that in his arsenal."
---
February 1: Holmen vs. G-E-T/Melrose Mindoro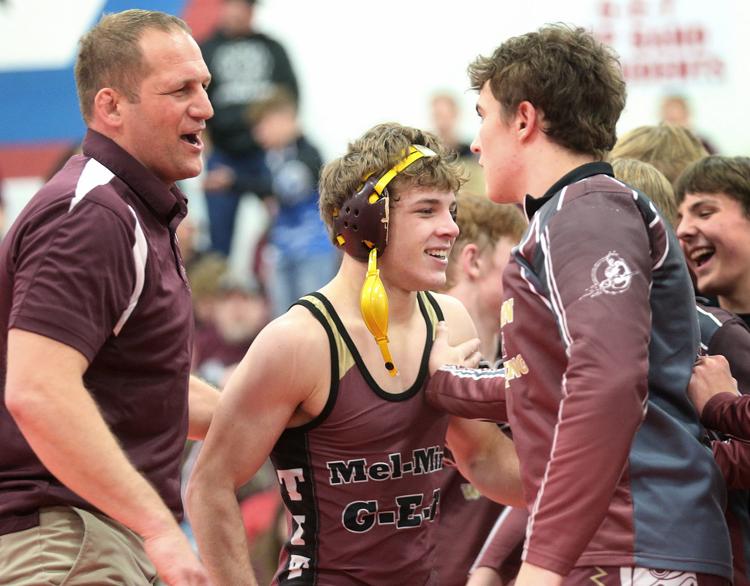 February 1: Holmen vs. G-E-T/Melrose Mindoro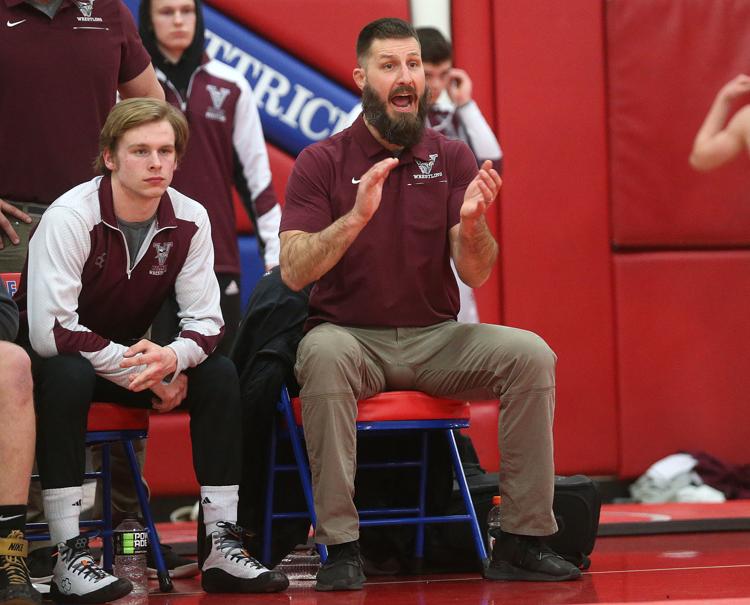 February 1: Holmen vs. G-E-T/Melrose Mindoro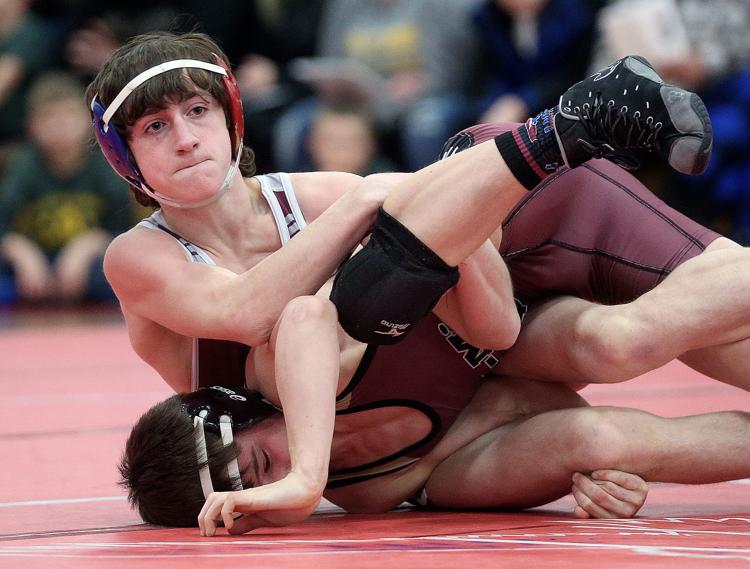 February 1: Holmen vs. G-E-T/Melrose Mindoro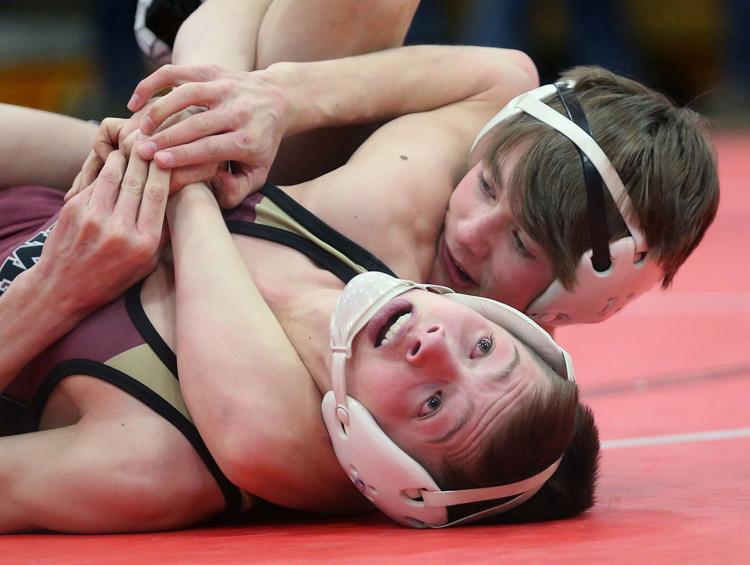 February 1: Holmen vs. G-E-T/Melrose Mindoro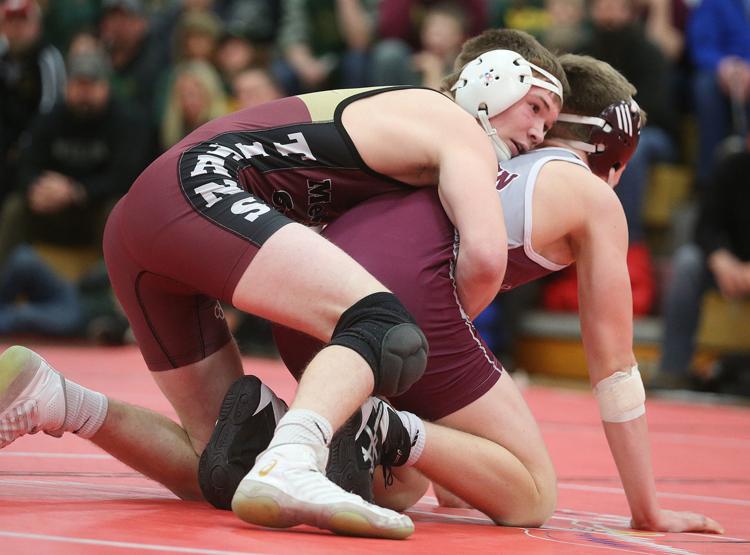 February 1: Holmen vs. G-E-T/Melrose Mindoro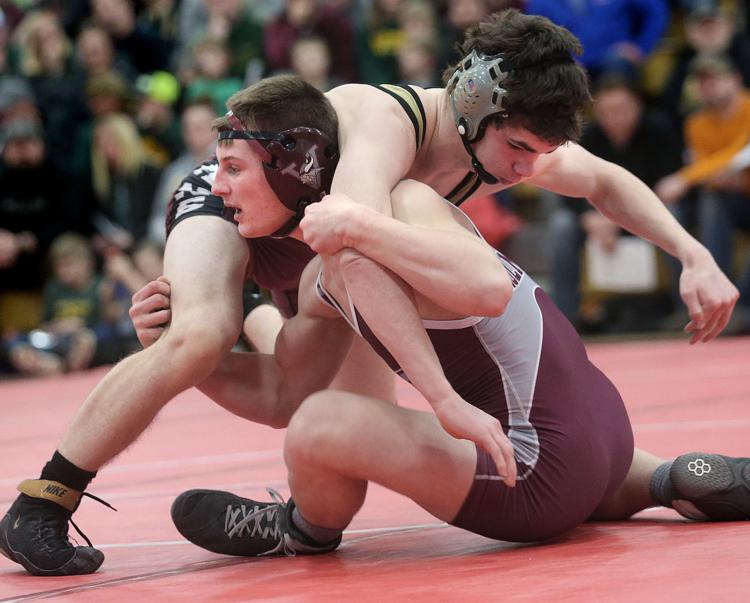 February 1: Holmen vs. G-E-T/Melrose Mindoro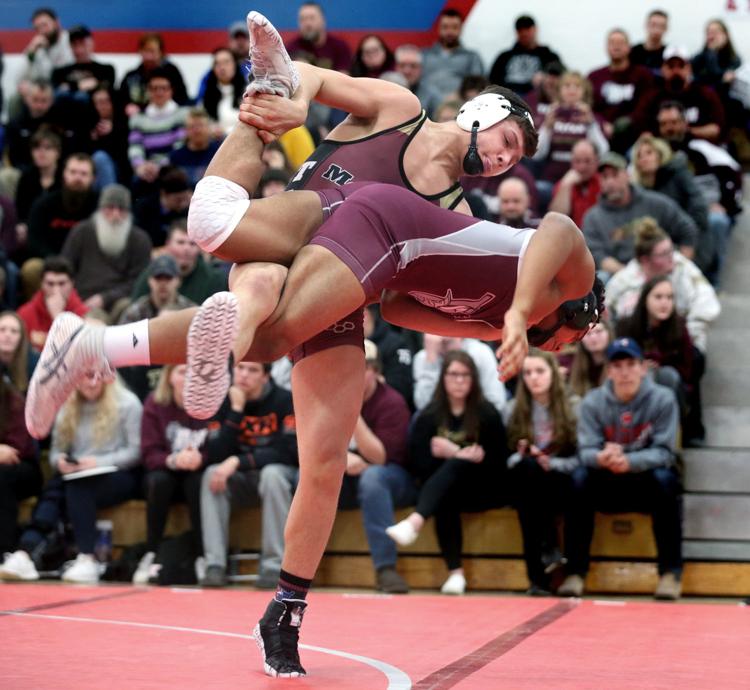 February 1: Holmen vs. G-E-T/Melrose Mindoro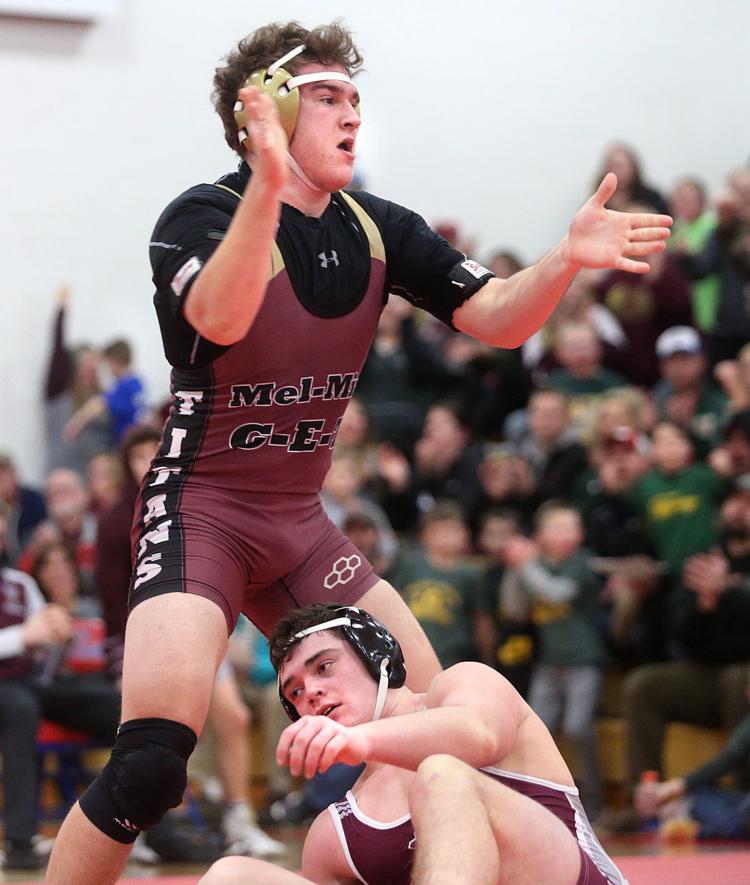 February 1: Holmen vs. G-E-T/Melrose Mindoro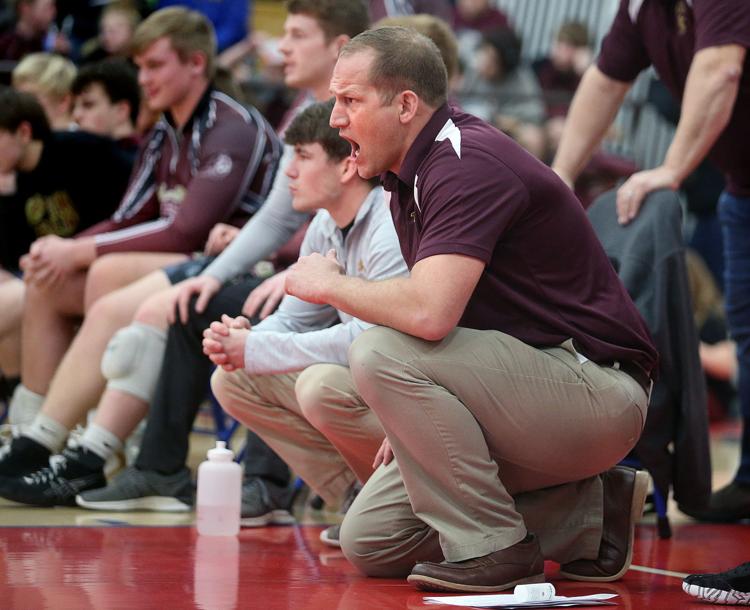 February 1: Holmen vs. G-E-T/Melrose Mindoro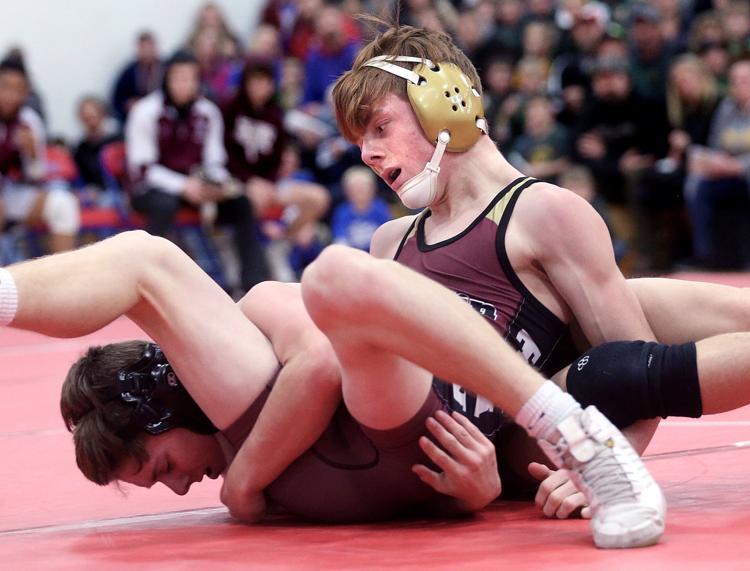 February 1: Holmen vs. G-E-T/Melrose Mindoro
February 1: Holmen vs. G-E-T/Melrose Mindoro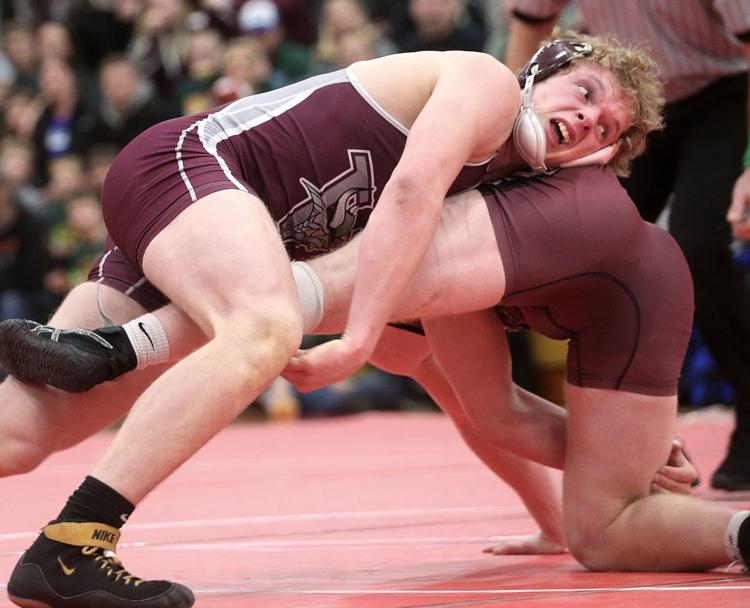 February 1: Holmen vs. G-E-T/Melrose Mindoro