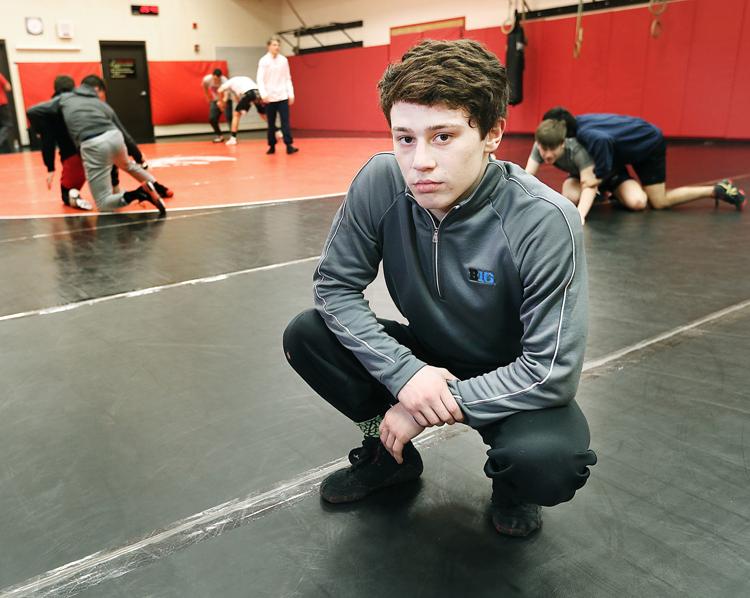 HOLMEN — He used both hands to push his opponent away just like he has done hundreds if not thousands of times in wrestling practice rooms and at invitationals like the one taking place that day.
Sparta High School senior Jon Bailey then simultaneously tried to anticipate what would happen next and plot his next move during the split-second that followed at Brookfield Central High School.
But before he figured out either of those things, Bailey's opponent turned and shot for a takedown with very little space between them. He came in high, and his forehead made solid contact.
"It was one of those things where he got hit in the boys, and that happens," Sparta coach Jared Rickert said. "It didn't seem like anything out of the ordinary until he sat down in the bleachers after the match."
No one knew at that point that Bailey's day would end with emergency surgery at the — very fortunately — nearby Children's Hospital of Wisconsin in Milwaukee.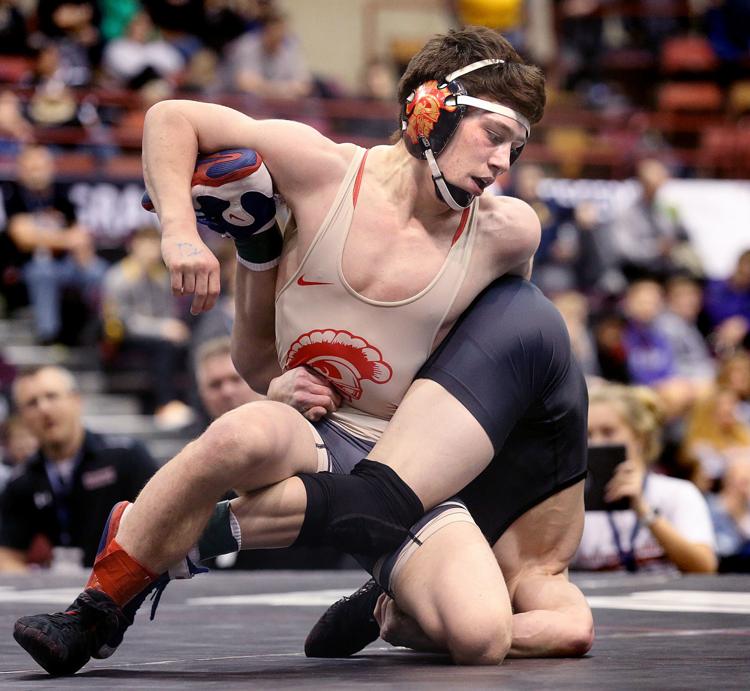 Bailey won the match by pin before starting to feel the ill effects of the contact.
"I just thought it was a ding," Bailey said after winning a 120-pound championship at Saturday's WIAA Division 1 Holmen Regional. "I shouldered it off."
It wasn't a ding. Bailey had suffered a ruptured right testicle, and the signs that it was more than a ding were going to start in a matter of minutes.
Bailey sat down to watch a teammate wrestle when things started turning bad.
"I was coaching the next match, and I looked over to see how he was doing, he was keeled over," Rickert said. "He was turning white, so we knew something was going on.
"They had a male trainer who came over, they took him into a side room, and they determined they had to do go (to the Children's Hospital)."
The fortunate news was that the invitational was being held about six miles away from the Children's Hospital.
"I got on a stretcher, and they knocked me out until we got to the hospital," Bailey said. "That's all I remember for awhile. I woke up later, and they gave me a test to see what it was, and they put me back to sleep because it hurt so much.
"The next time I woke up, I was being told that I needed emergency surgery or I would lose my right testicle."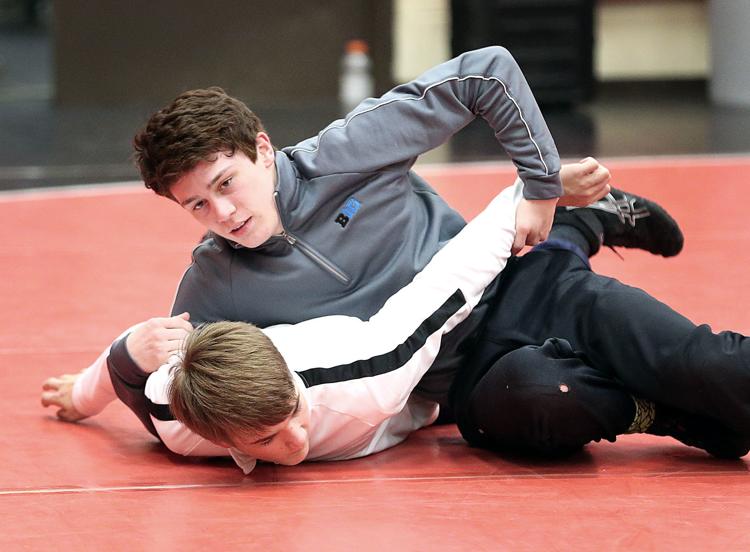 Bailey had the surgery, which included the removal of half of his testicle, and began the rehabilitation process — mostly resting — with assurance that he would be ready for his final postseason, which was about a month away.
"The surgery took about an hour," said John's dad Steve, who was at the meet and went with his son to the hospital. "They said if he took two weeks off before resuming wrestling, that he should be ready (for regionals).
"He was on the pain medication for four or five days, but then he started moving around better and soon it was like nothing had happened."
Bailey spent the week leading up to the regional meet practicing as he would at full strength and made quick work of both of his regional opponents.
Bailey (30-0), who is ranked second at his weight in Division 1 by Wisconsin Wrestling Online, pinned Reedsburg's Brayden Judd in one minute, 30 seconds. He followed that up by pinning Holmen's Sam Smith, who is 32-6, at the 2:51 mark of the championship match.
Bailey now sets his sights on the Verona Sectional.
Ninth-ranked Sam Lorenz of Waunakee should be Bailey's biggest challenge for a sectional title, and Bailey beat Lorenz 7-2 at the Bi-State Classic. Saturday's sectional is where Bailey will attempt to become a three-time state qualifier after missing his junior postseason due to injury.
"I feel good, but I know I have some work to do with conditioning," said Bailey, who was a fourth-place finisher at 106 and third-place performer at 113 as a freshman and sophomore. "I'm still getting by flow back after being (off the mat) for a couple of weeks."