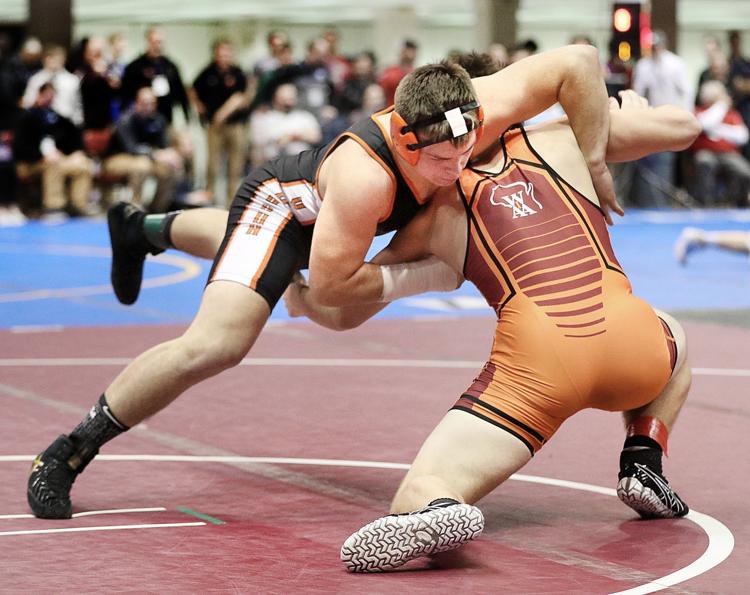 All three of them know what they are getting into.
Cale Anderson, Josh Frye and Tyler Hannah have been to the WIAA individual state wrestling tournament before, and they may very well be there again in the future.
But there is nothing more important than the present for the three Viroqua High School competitors, who are ready to tackle Division 2 brackets on Friday at the Kohl Center in Madison.
They key word in that sentence is probably the day of the week that is mentioned.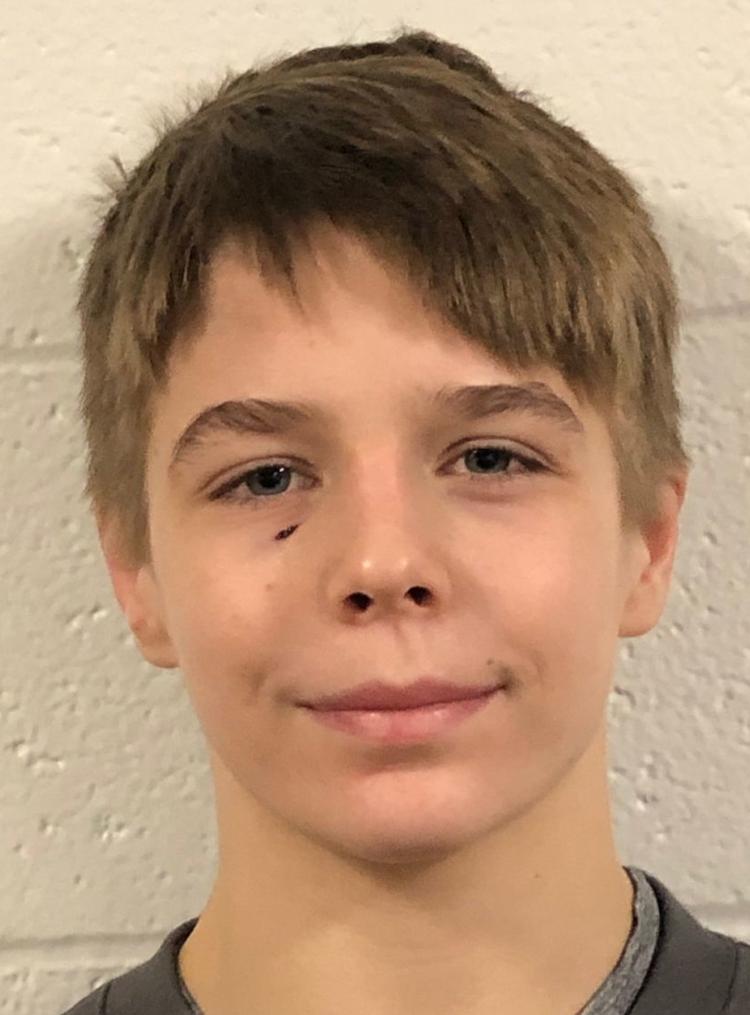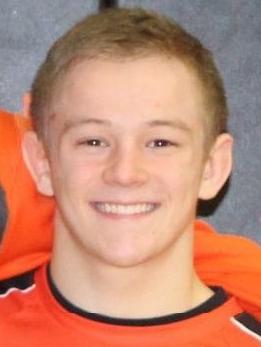 Anderson, Frye and Hannah aren't just qualifiers, they are entering the field as sectional champions, and that gives them more time to acclimate and prepare for the biggest weekend of the season.
"It was neat for all of them to win, and it changes the dynamic of our plans," Viroqua coach Eric Anderson said. "No one has to wrestle right away on Thursday, and that's nice for us."
Only sectional champions receive byes into the quarterfinal round, and Cale Anderson (44-2, 106 pounds), Frye (44-5, 113) and Hannah (38-2, 195) all earned them at the Adams-Friendship Sectional for the chance to improve on what they accomplished in this meet one year ago.
Cale Anderson and Hannah placed third with Anderson at 106 and Hannah at 170. Frye lost both of his state matches at 113 last season.
There is reason to believe all three are more prepared for what awaits them this time around when looking at the way they have performed, especially since the Bi-State Classic the last week of December.
Cale Anderson is 22-0, Frye 22-2 and Hannah 26-1 since Bi-State, and all three posted impressive sectional victories to earn their byes.
Cale Anderson, a sophomore who is ranked second by Wisconsin Wrestling Online, beat Melrose-Mindoro/G-E-T freshman Tanner Andersen, ranked seventh, for a third week in a row.
"Cale has been wrestling very well at the end of the season," Eric Anderson said of his son. "He has worked to improve in a few areas, and tactically, he he has been doing some things on his feet and with his fakes that have really helped him.
"He's super fast and a quick kid, so we want him to use that in matches."
Frye, a junior who is ranked fourth, also has improved during the second half of the season.
After beating ninth-ranked Matt Rogge of Prairie du Chien 4-1 in last week's semifinal, he took care of 10th-ranked Jimmy Jennings of River Valley in dominant fashion with an 8-0 championship victory.
"He has really picked it up," Eric Anderson said. "He is unstoppable on his feet right now, and his mental attitude and work ethic are tremendous.
"He's always been good, but he is taking it to a different level right now."
Hannah, a junior who is ranked second, had the most impressive close to his sectional with an 11-3 major decision over Belmont/Platteville's Will Schaefer, who is ranked fifth. Hannah beat Schaefer twice at Bi-State but won this match much more comfortably.
Hannah was also a third-place finisher as a freshman and might be at his healthiest since that time after a nagging wrist injury that has hampered him since his sophomore football season.
The brace he wrestled with at the beginning of the season is gone, and Hannah is focused.
"It took him a little while to get going, but getting that brace off has opened up a lot of things for him," Eric Anderson said. "He's been very aggressive at the end of the season, and I expect to see more of that (in Madison)."
The good thing for the coaching staff is that none of its qualifiers needs a lot of work or a lot of preparation for what is at stake. The trio has wrestled in big tournaments all over the country and beyond in youth wrestling.
"We know they won't be starstruck by anything that happens there," Eric Anderson said. "They have been on large stages a lot during their careers, whether it be in another part of the country or overseas.
"They'll be ready for what they need to do."