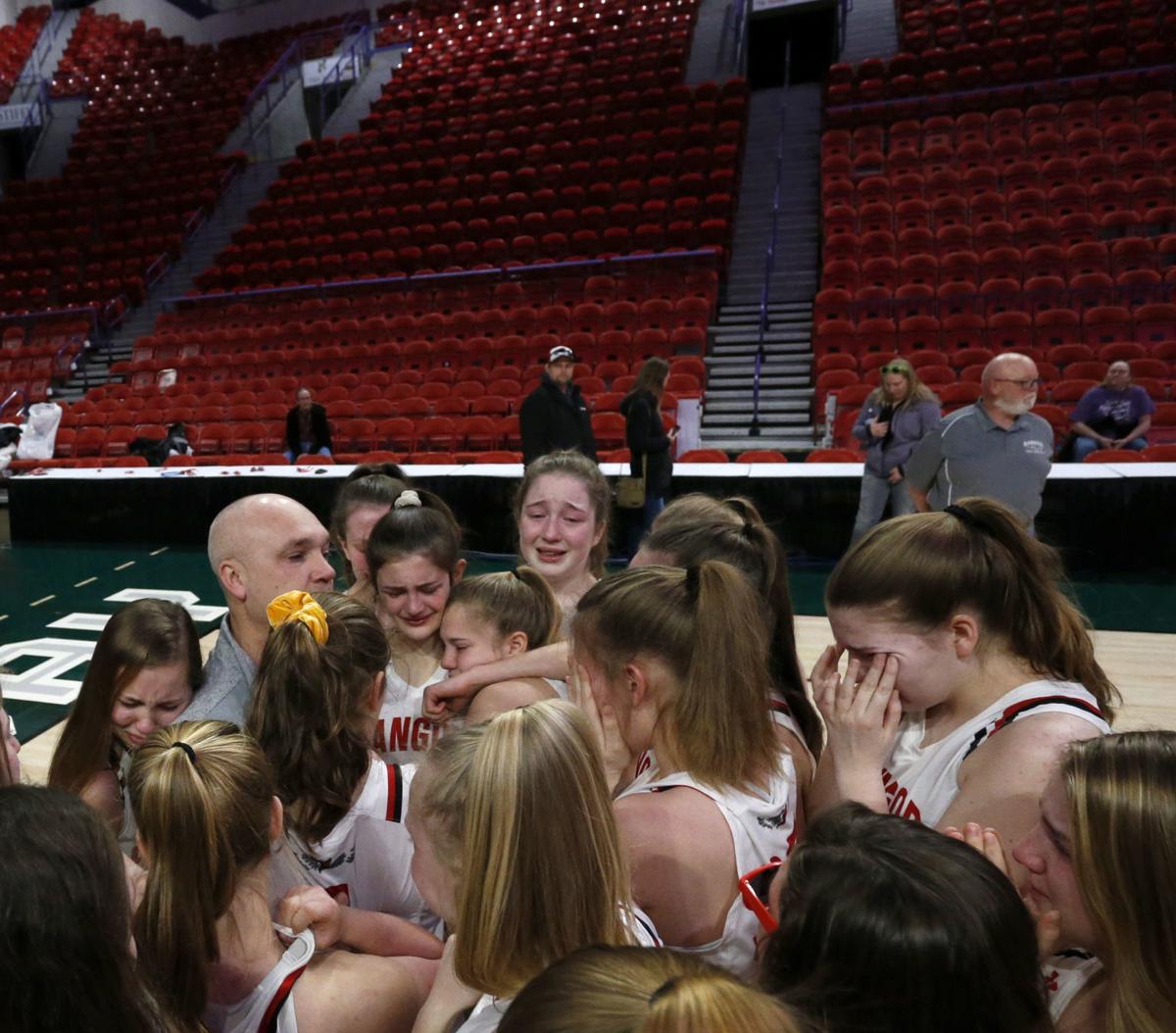 Early Friday afternoon, the Bangor High School girls basketball team walked around the court at the Resch Center in Green Bay. The Cardinals could have been heading back to the locker room after a WIAA Division 5 semifinal win, but there was no basketball at the venue Friday.
The WIAA announced late Thursday night that the remainder of the girls state tournament and the boys sectionals and state tournament were canceled because of concerns about COVID-19. The cancellations came after the WIAA announced Thursday morning that the rest of games would be played with restrictions on attendance.
The MSHSL followed suit Friday morning and canceled the rest of its basketball tournaments.
Bangor girls coach Merlin Jones, whose team was scheduled to play in a state semifinal at approximately 11 a.m. Friday, sent his team to bed at 10 p.m. Thursday. An hour and 15 minutes later, news of the cancellations broke, and Jones spread the word to his team.
"When I woke them up, they knew it wasn't good," said Jones, whose team was permitted by the venue to walk around the Resch Center on Friday despite the cancellations. "... It's a long season, they pour their hearts out for it. You reach that final goal and the opportunity to step on that floor, (and) having it taken away is like ripping your heart out."
"We knew it was kind of in question … but I just thought if the first team's got to play, then why wouldn't we?" Bangor senior Karsen Kershner said. "... I feel like something was kind of taken away from me."
The Cardinals are far from the only team to have their season cut short, nor are they the only one in the Coulee Region. Aquinas and Melrose-Mindoro girls were scheduled to meet in the Division 4 title game Saturday after their semifinal wins Thursday, and Blair-Taylor, Onalaska Luther and Central boys were scheduled to play for sectional titles Saturday. The Caledonia boys had advanced to the MSHSL Class AA state tournament with a win Thursday night, too.
"We are fortunate in the sense that we knew it was coming, but unfortunately it doesn't really hit you in the face until it's factual," Caledonia coach Brad King said. "I do think it was beneficial for everybody. Once Wisconsin canceled last night, you had a pretty good understanding that we were going to be next today."
Central coach Todd Fergot and his staff were watching film on Hortonville, the Red Raiders' scheduled opponent for the sectional final, when they learned of the cancellations, just three hours after Central defeated Onalaska in a Division 2 sectional semifinal.
"Obviously, you know, we were very disappointed," Fergot said. "I would say we were not totally surprised. I kind of thought maybe they would go with a plan of really limiting (attendance), maybe just say, 'Hey, we'll have players, scorekeepers, officials and no fans, and we'll just show it on TV.'"
Fergot, who planned to meet with his team Friday afternoon, spoke with most of his players individually throughout the day Friday and said they were, of course, disappointed. But Fergot — like King, Jones and Kershner — understands the move when it comes to public health.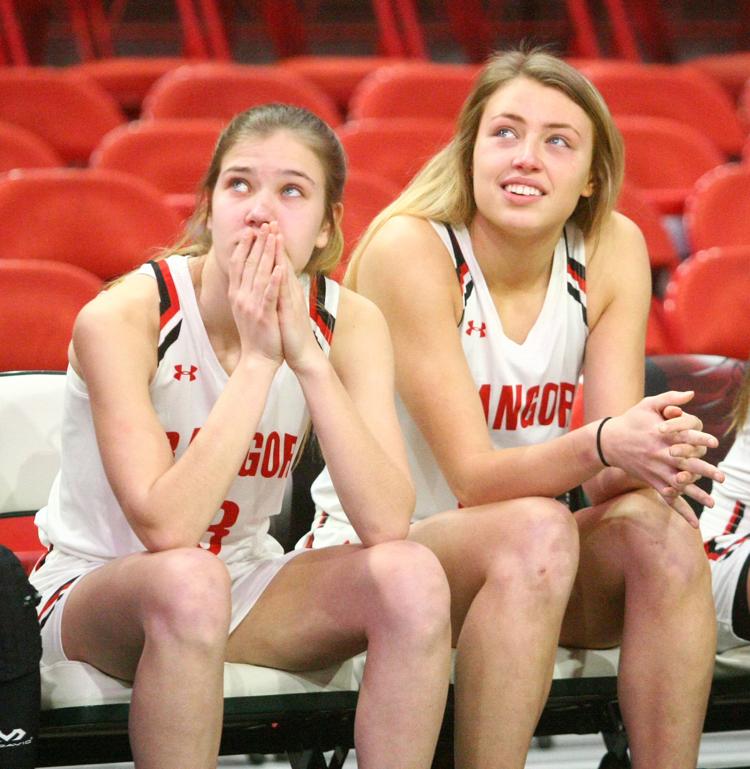 "You've got to defer to the experts. I'm not an expert on this stuff. None of us are," Fergot said. "Whatever they say is best is what we've got to do.
"There's a lot of grandparents and maybe great uncles and aunts and family friends that are in those more susceptible age ranges. Gosh, you'd hate to have something happen or have someone get sick or lose somebody."
King said the cancellations could be used as a teaching point to athletes.
"We try to stress so much through sports that I think it's one of the last avenues that gives us the ability to teach kids certain life lessons," he said. "I think this is a good one that no matter what it looks like right now, you must stay mentally tough and physically strong and know that … you don't always get what you work hard for.
"And again, hopefully there is a brighter side around the corner for everybody in general, not just pertaining to sports. I think the more that people have this attitude the quicker we get out of these situations."
Still, it hits hard for seniors like Kershner.
"We were so happy to have gotten (to state). It's such a great experience, but then it was just cut short," she said. "We weren't given an opportunity to play in front of a big crowd like our team was two years ago, and we didn't know that our game against River Ridge was our last one. I just think that we made it so far, we wanted to get an opportunity to be able to complete our goal."
Concerned about COVID-19?
Sign up now to get the most recent coronavirus headlines and other important local and national news sent to your email inbox daily.