When Livi Pappadopoulos won her first world championship title in log rolling last year, she was shocked, surprised and in disbelief.
But this year things were a little different. Instead of feeling the elements of surprise, the 18-year-old was simply relieved.
One week before the Lumberjack World Championships in Hayward, Wisconsin. Pappadopoulos suffered the first loss of her two-year professional career. The Holmen High School student took the loss against experienced roller Ellie Davenport. Fast forward to the world championships, and the duo met again in the finals on Sunday. But this time, it resulted in a 3-1 Pappadopoulos win.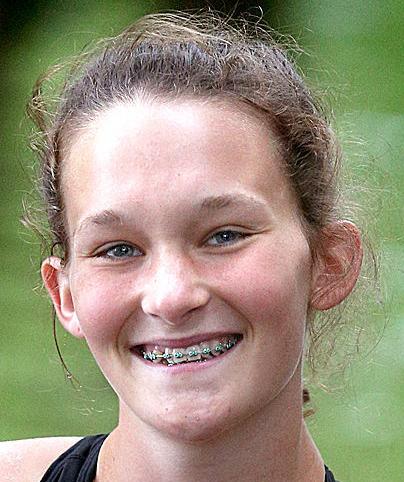 "I was more nervous for that finals match than anything I have ever done in my entire life," Pappadopoulos said. "Ellie is an incredible athlete and every match I have with her is very tough, it's never easy."
You have free articles remaining.
Pappadopoulos posted undefeated marks during her first year in the professional division and recorded just one loss during her second. At this year's world championships, she won all but one match in 3-0 fashion.
Getting to this point has been surreal for the young teenager. Winning a world championship title in log rolling has been a dream of Pappadopoulos' ever since she was in fifth grade. But winning two by the time she turned 18 was something that she never even thought possible.
"I promised myself at a young age that I would work as hard as a possibly could for a world championship, but I didn't think I would do it at this young. I thought I would at least be in my 20s, but to have two by the age of 18 is a cool feeling," Pappadopoulos said.
Getting to this point in her young log rolling career has been done through a love-hate relationship with the sport.
Long training days can be filled with frustrations, and simple mistakes during competition can spark negative emotions. But winning a tough match, accomplishing a new goal and having fun while competing makes everything worth it, according to Pappadopoulos.
With the positive feelings taking precedence over the negative, the talented athlete hopes to keep making a splash in the sport for as long as she's physically able to.
"I know I'm going to keep competing as long as physically possible," Pappadopoulos said. "There's a lot of small and big goals in the sport that I want to accomplish so I want to keep competing as long as my body lets me, and I want to keep pushing myself to win more world titles."