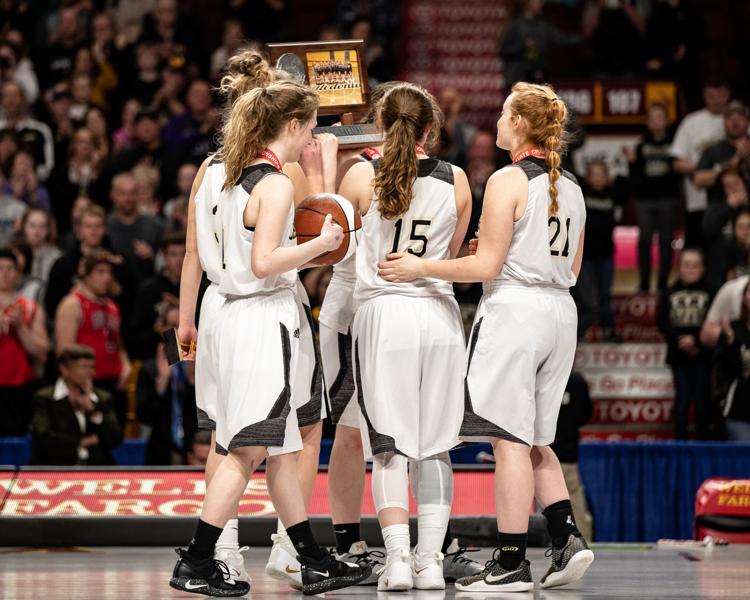 MINNEAPOLIS — The Caledonia High School girls basketball team did quite a job to keep itself competitive in the closing minutes of an MSHSL Class AA state championship game against Minnehaha Academy on Saturday.
The Warriors didn't shoot the ball well at all, and they turned it over 21 times.
But there they were trailing by just three points in the final minute at Williams Arena.
Caledonia pushed Minnehaha to the end, but the Redhawks found a way to score the final six points and escape with a 72-63 win that gave them their first state title since 2010.
Minnehaha (25-6) closed out its sixth straight state appearance by making a layup and four free throws in the last 45 seconds and stop the Warriors' winning streak at 22 games.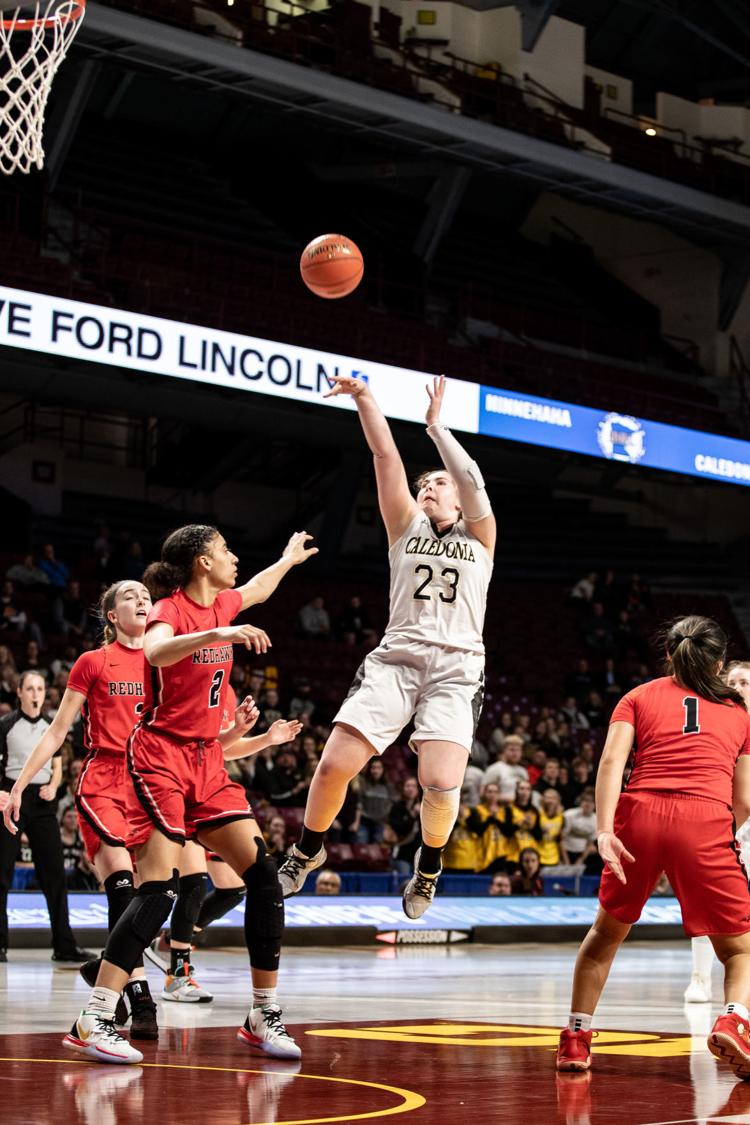 Senior Ashley Schroeder's layup with 57 seconds left got Caledonia within 66-63, but Minnehaha secured three offensive rebounds on the next possession before Nevaeh Galloway made a layup with 45 seconds left. Kate Pryor and Taytum Rhoades each added two free throws in the final 30 seconds to give Minnehaha the victory.
Schroeder led Caledonia (26-5) with 21 points, including an 11-for-11 performance at the free-throw line. Senior Katie Tornstrom had 19 points and a game-high 16 rebounds, while Kaitlin Conniff had 16 points and nine rebounds.
The Warriors need every bit of that to hang with the Redhawks after making 4 of 23 shots (17.4 percent) in the first half. Three of those baskets came from 12 attempts from the 3-point line, but Minnehaha was only able to build a 33-27 lead due to Caledonia making 16 of 22 free throws.
Tornstrom made two of her 3-pointers during an 8-0 first-half run that gave Caledonia its first lead at 18-17. The Redbirds responded later in the half with an 8-0 run of their own that put them in front 29-22, and the Warriors reached their halftime deficit on two Schroeder free throws with 1 second left.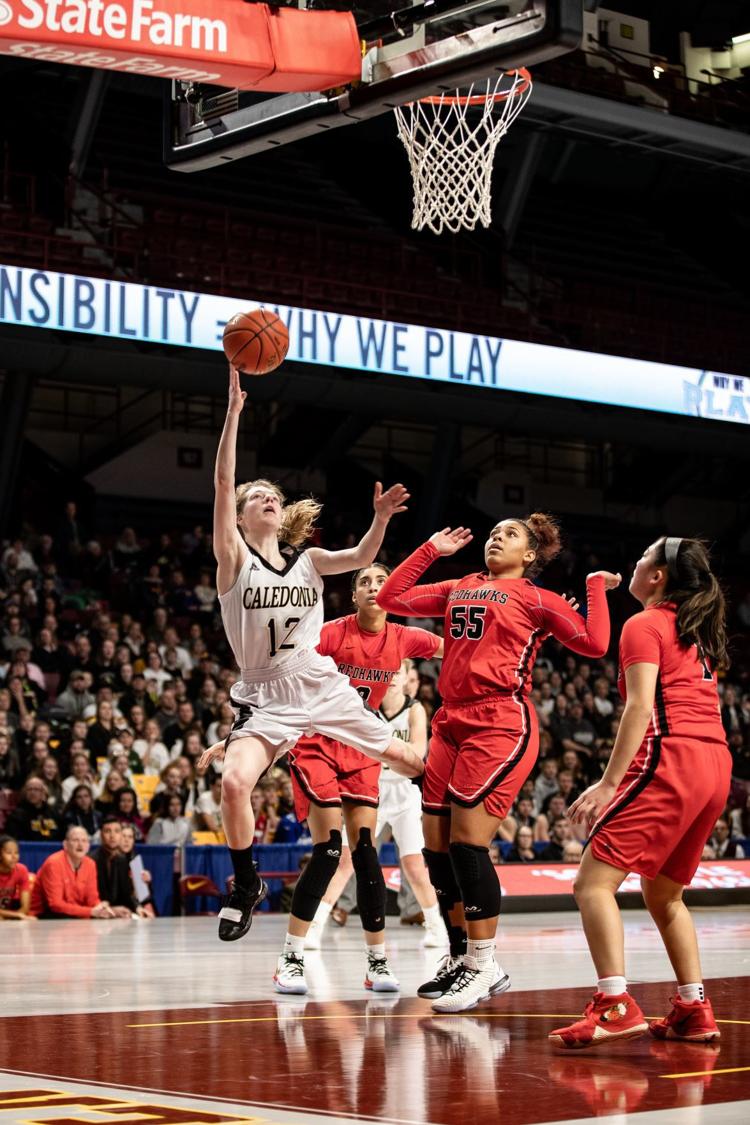 Caledonia led by as many as six points in the second half, and that was 46-40 on a Tornstrom 3-pointer with 10:51 left, but Minnehaha took control for good when a 10-3 run gave it a 58-55 lead with 4:13 to go.
Rhoades scored a game-high 29 points to lead Minnehaha, which made 11 3-pointers. Mia Curtis made six of those 3s for 18 points.