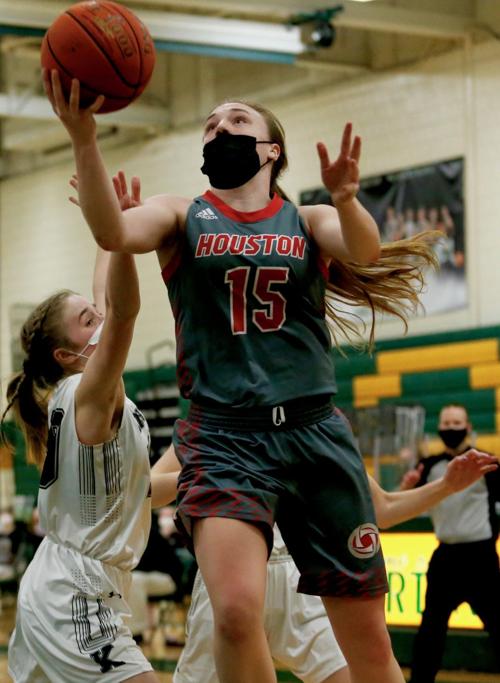 Houston High School has never been known for its girls basketball program.
Dale Moga set out to change that when he took the job five years ago, but it's safe to say he couldn't have predicted this.
In Moga's second season in 2017-18, the Hurricanes recorded the program's first winning season by tripling their win total from the previous year with a 22-4 record. They followed it up with back-to-back winning seasons, and that success built high expectations into this year, where the Hurricanes not only lived up to them, but surpassed them.
Not only did the Hurricanes go undefeated in the regular season, but they made history by winning two playoff games in a single season for the first time.
But they weren't done yet.
They knocked off Hayfield 62-49 in the MSHSL Section 1A semis before a big second half against Kingsland punched the program's first trip to the state tournament.
"There's no such thing as a perfect player, or a perfect team, but together you can come together win games and do something special," Moga said after the Hurricanes defeated Kingsland in the Section 1A championship. "Could I have seen this coming together? I know how hard our girls work. I know how gritty they are. So I had a feeling that we'd have opportunities for this.
"To do it in our fifth year after our program, the first 40 years plus of our program we really didn't win. It's been a journey, and I'm just so proud of these girls."
The Hurricanes were given the South's No. 4 seed for the state tournament and will take on top-seeded Minneota at 5 p.m. Tuesday at Mankato East in an MSHSL Class A quarterfinal.
It's a game that features two teams with a combined record of 40-0.
The Vikings have been atop of the Class A rankings throughout the year and currently sit at 22-0. They won by an average of 30 points per game this season thanks to their depth, as seven players average more than five points per game.
The Vikings, too, enter the game as winners of an eye-popping 40 games in a row after going 31-1 last year.
But the Hurricanes are feeling good about themselves as well, as only one team — Kingsland — was able to stay within one possession of the Hurricanes during the season.
Moga and the Hurricanes hang their hat on the defensive end, holding opponents to just 37.3 points per game. Only three times have opponents reached the 50-point mark.
But the Hurricanes can also get it done offensively. Standout senior Emma Geiwitz gets a lot of the praise, as she should. She's the heart and soul of Houston's offensive attack, averaging over 20 points per game. But sophomore Sydney Torgerson could perhaps go down as one of the best in program history when it's all said and done.
She's aggressive, has great feet and displays touch around the basket. And if Houston gets an offensive rebound, it's most likely her.
"She's amazing," Geiwitz said of Torgerson. "She's going to pass everybody in the record books, she is going to be on top. No doubt in my mind."
Geiwitz and Torgerson combined for 42 points against Kingsland, with Geiwitz finishing with a game-high 23. This came one game after they scored 51 points in the semifinals.
But Houston also gets production senior Becca Rostad, who finished with 14 second-half points against Kingsland. Geiwitz, Rostad and Torgerson, combined with some talented sophomores in Priya Kingsley and Olivia Beckman, should help the Hurricanes keep up with Minneota.
"It was a total team effort," Moga said. "Even the bench players that didn't get in. Everybody is there with us everyday. Without that, we don't get here."
Regardless, the Hurricanes are confident heading into their first state tournament.
"It's time to finish it now," Geiwitz said.
Photos: Houston girls are heading to the state tournament
Photos: Houston GBB vs Kingsland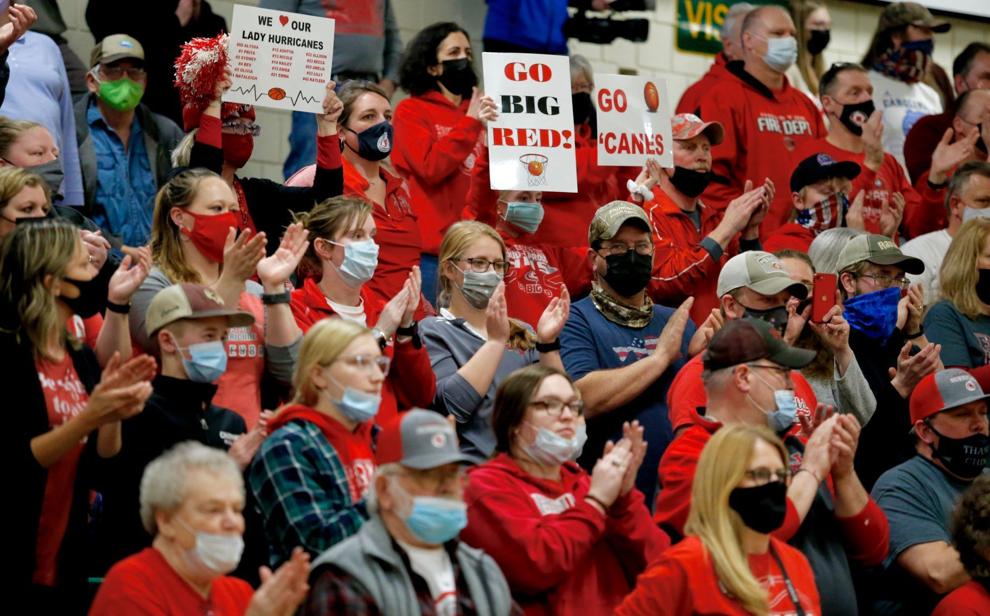 Photos: Houston GBB vs Kingsland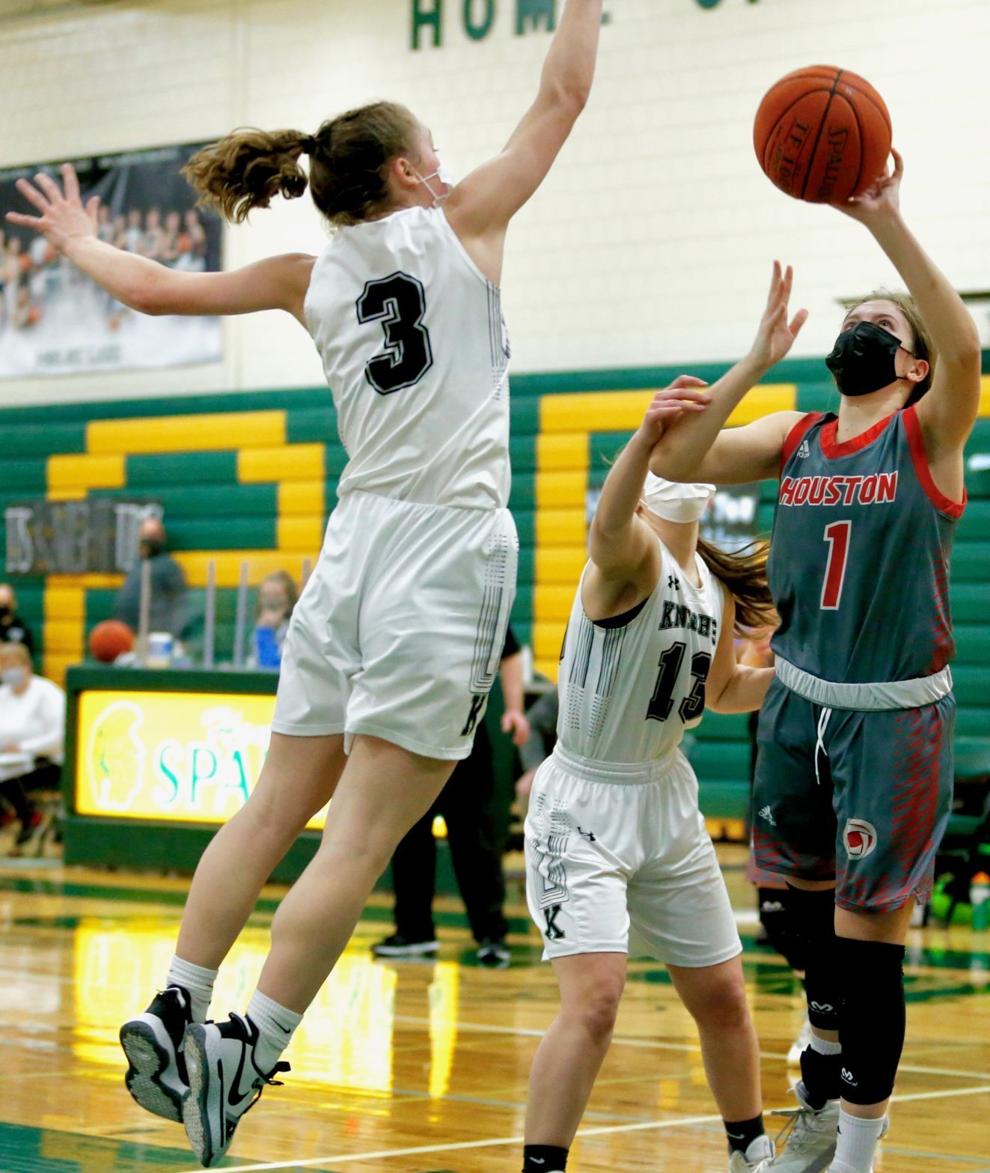 Photos: Houston GBB vs Kingsland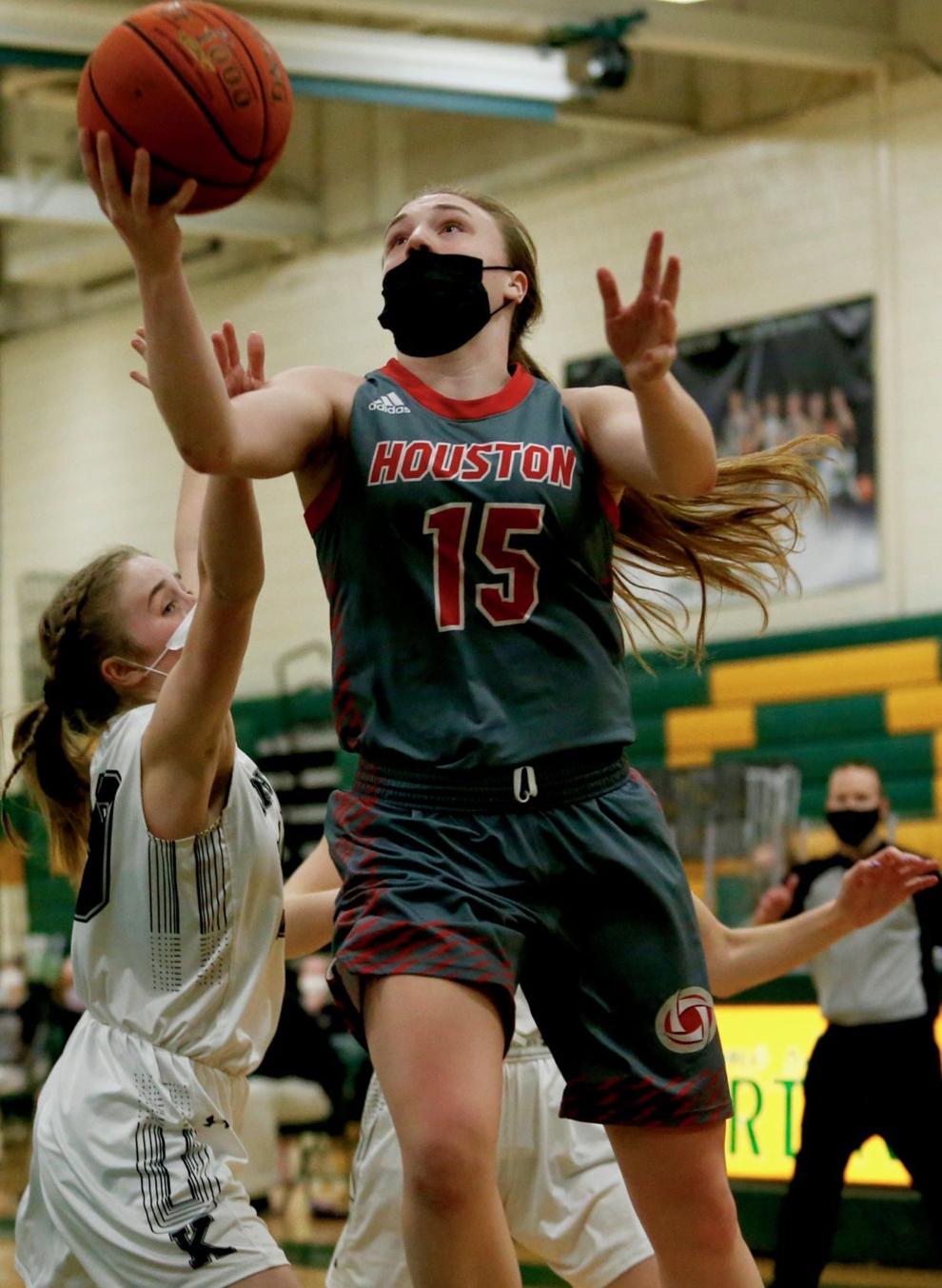 Photos: Houston GBB vs Kingsland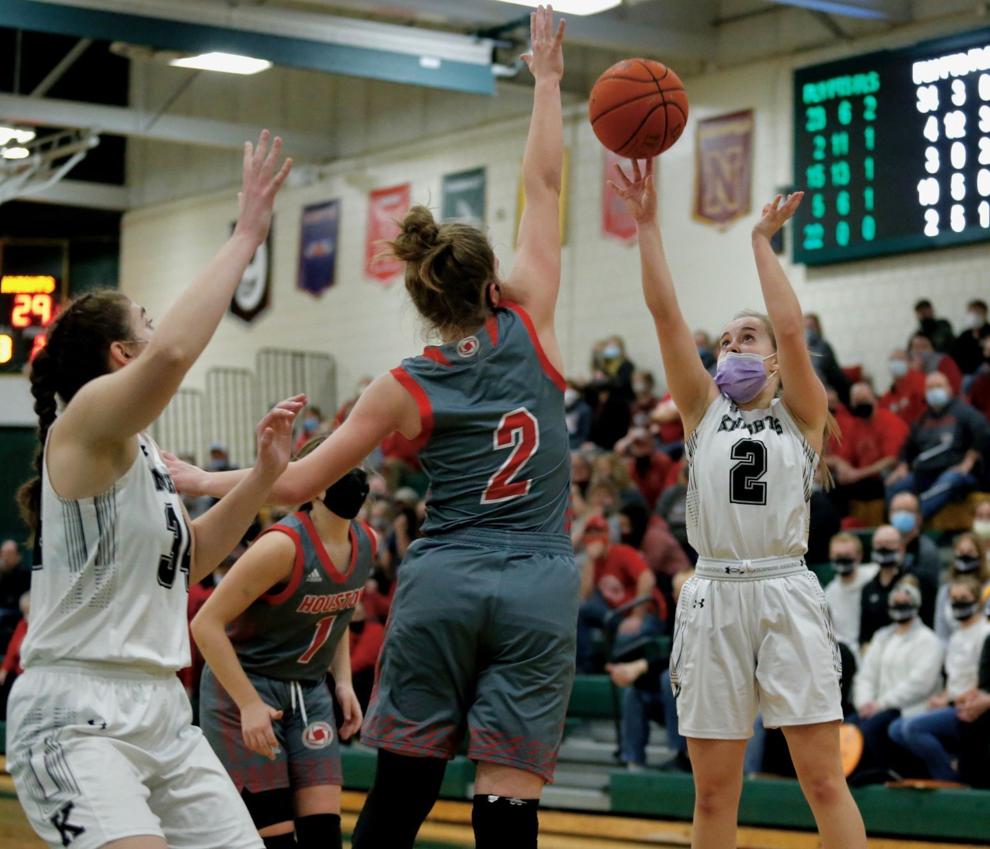 Photos: Houston GBB vs Kingsland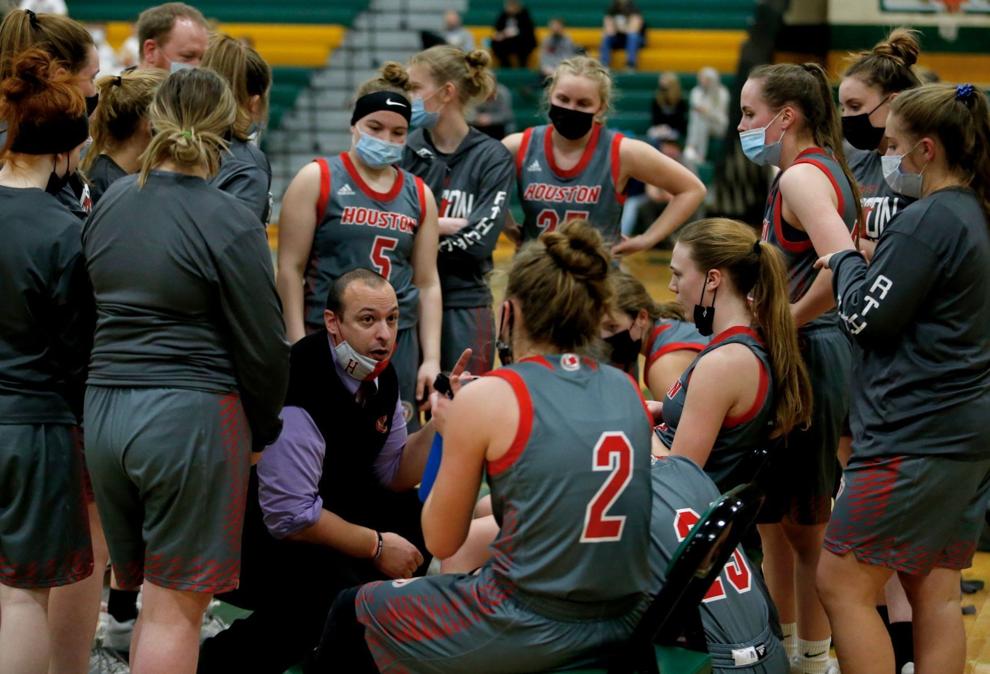 Photos: Houston GBB vs Kingsland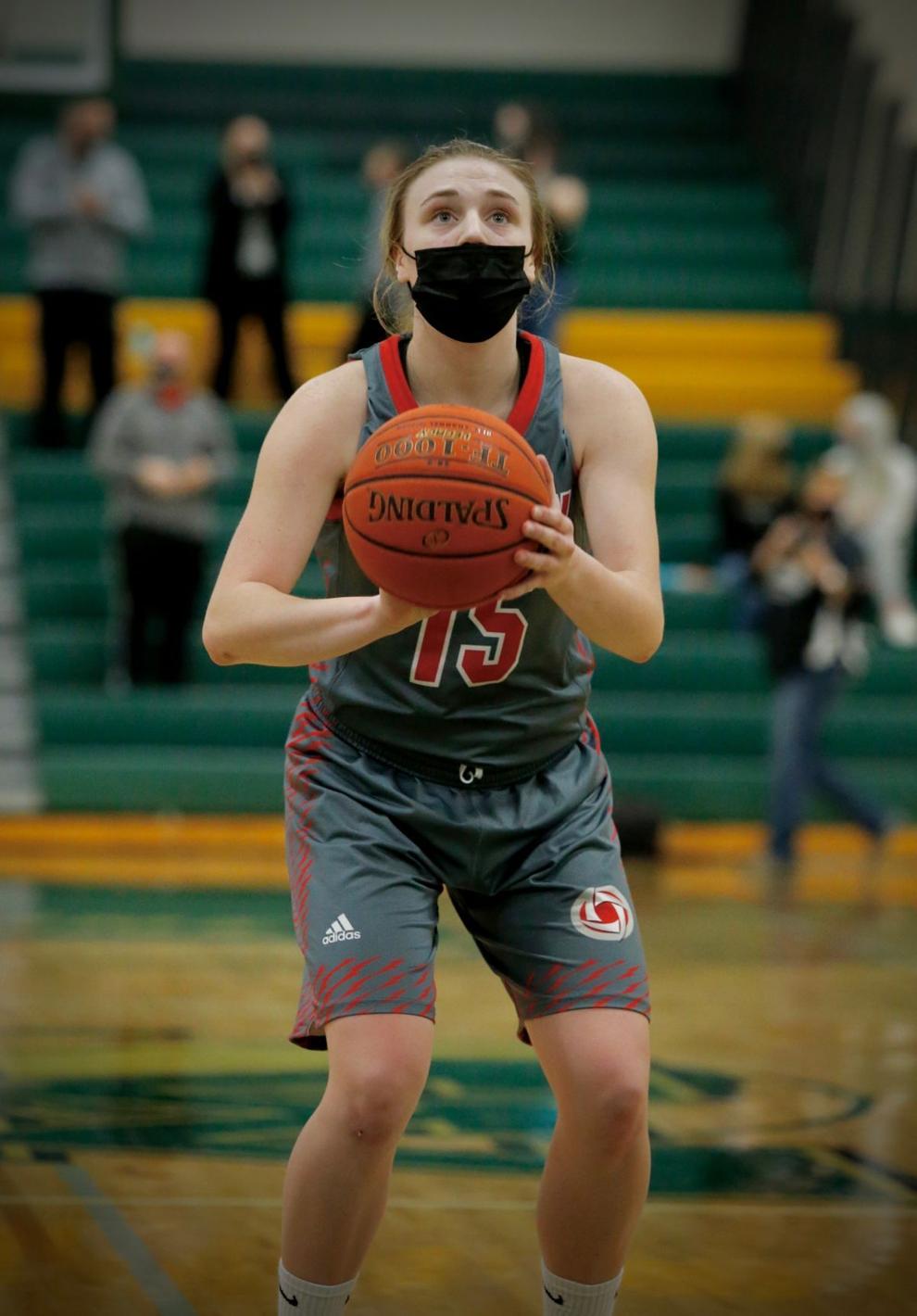 Photos: Houston GBB vs Kingsland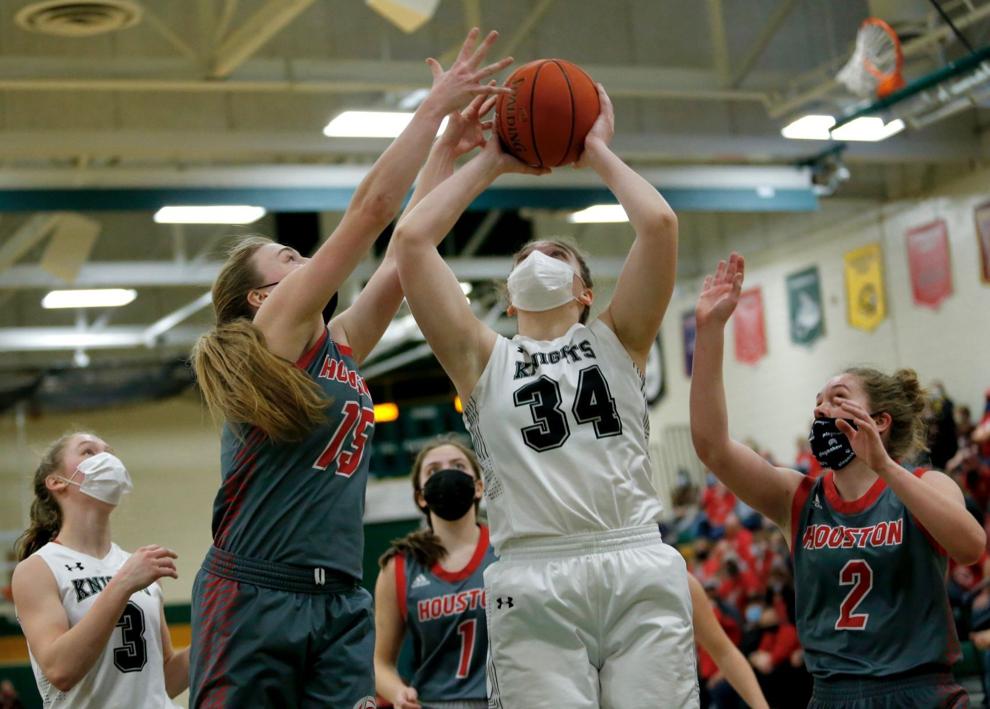 Photos: Houston GBB vs Kingsland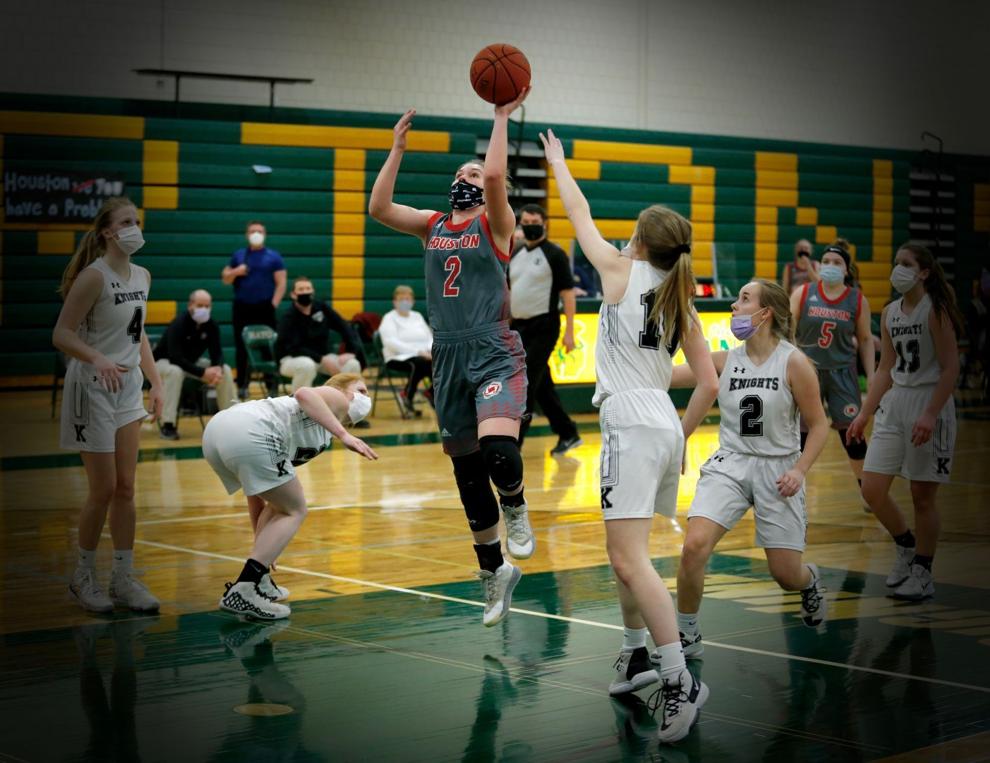 Photos: Houston GBB vs Kingsland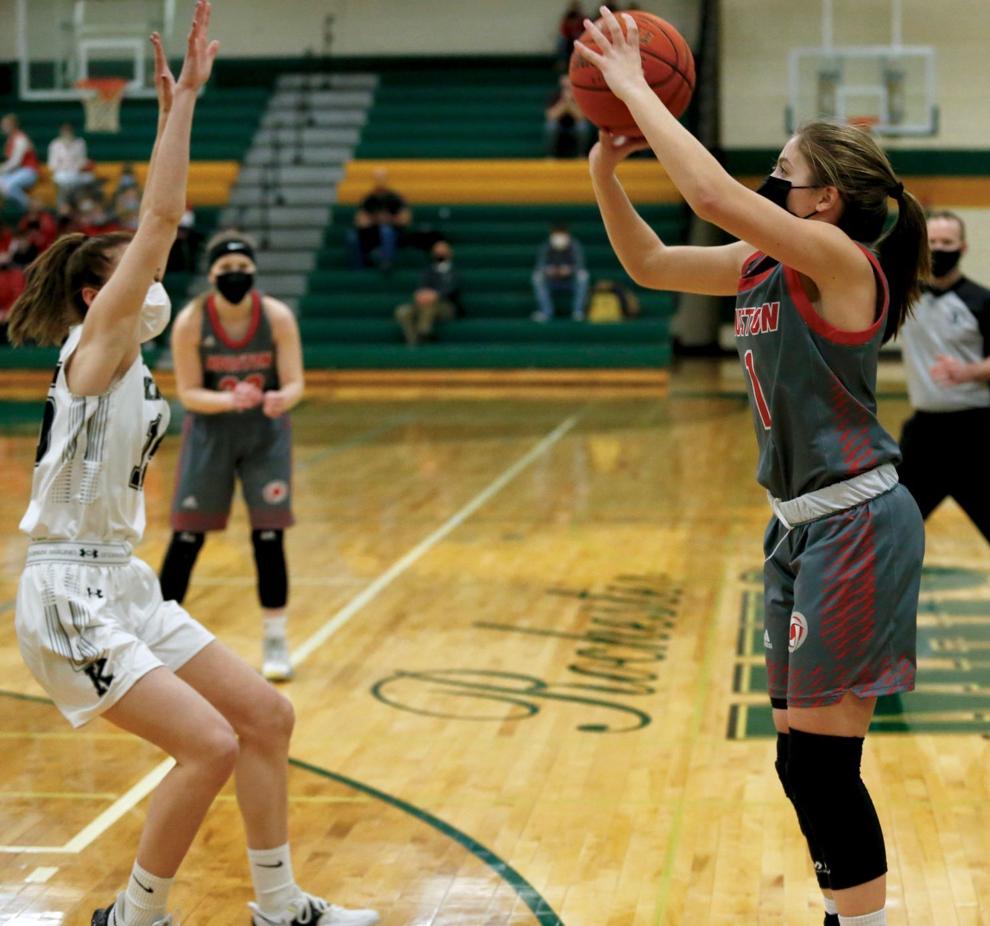 Photos: Houston GBB vs Kingsland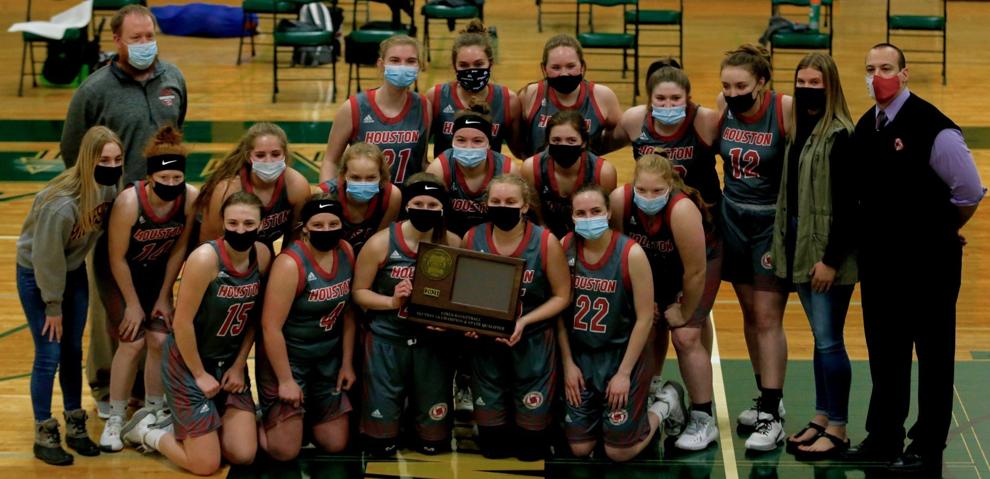 Photos: Houston GBB vs Kingsland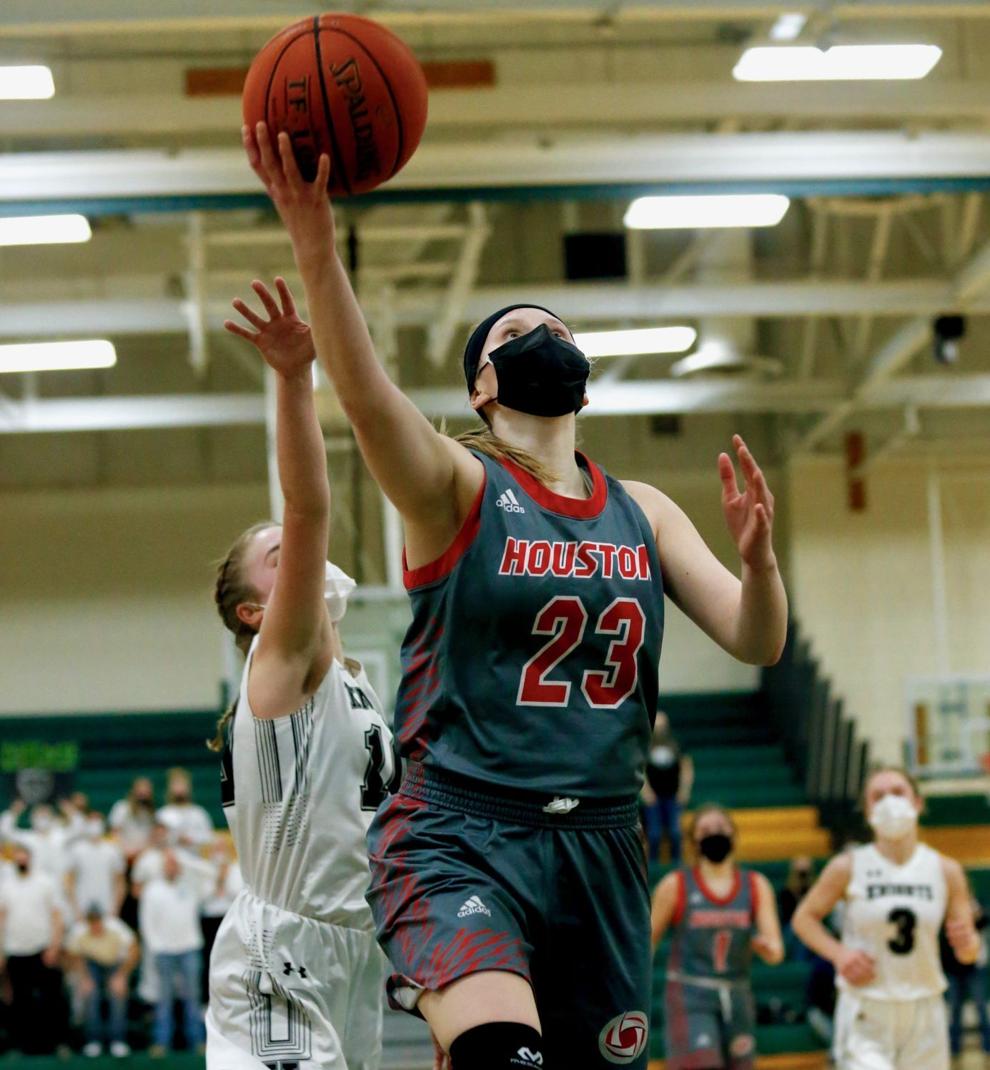 Photos: Houston GBB vs Kingsland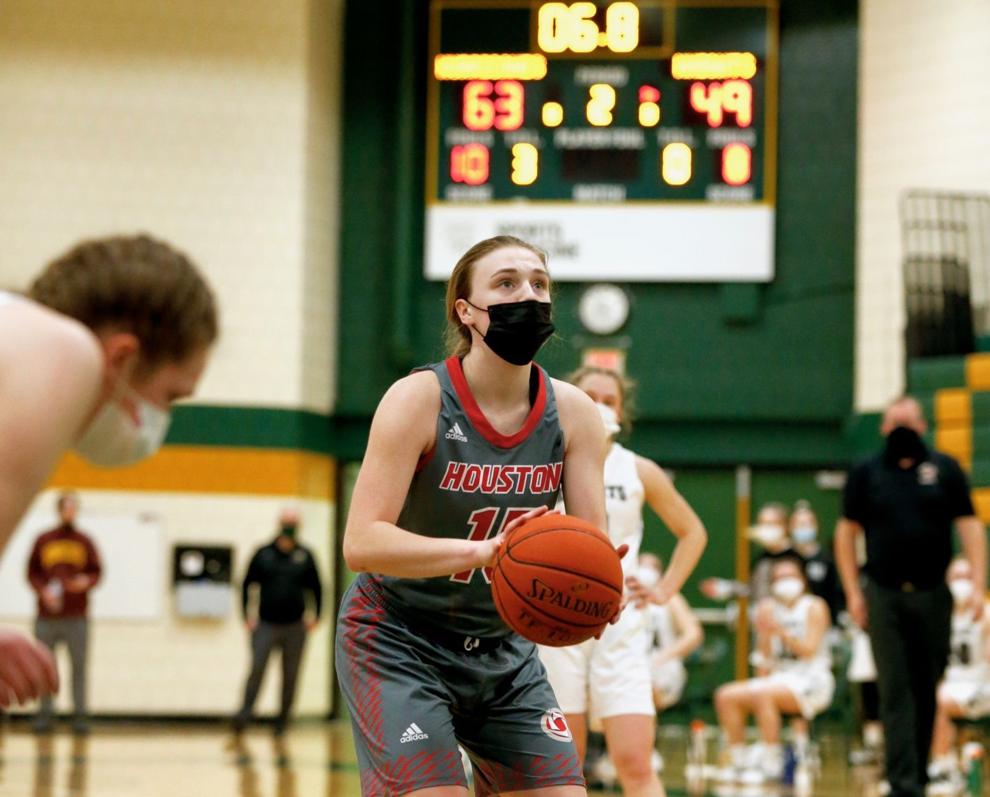 Photos: Houston GBB vs Kingsland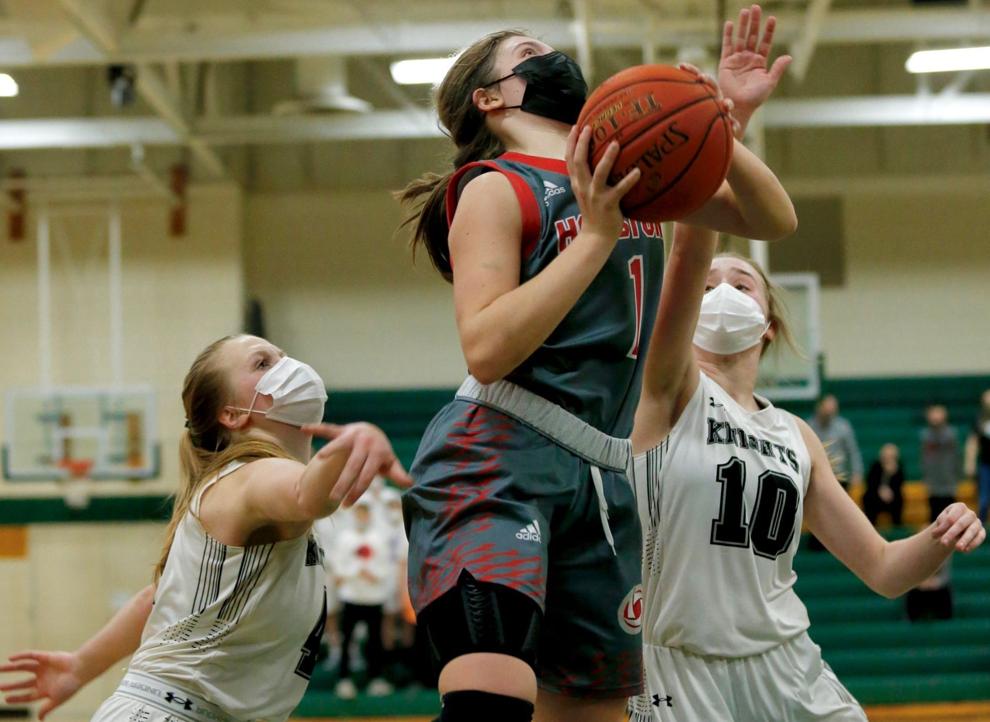 Photos: Houston GBB vs Kingsland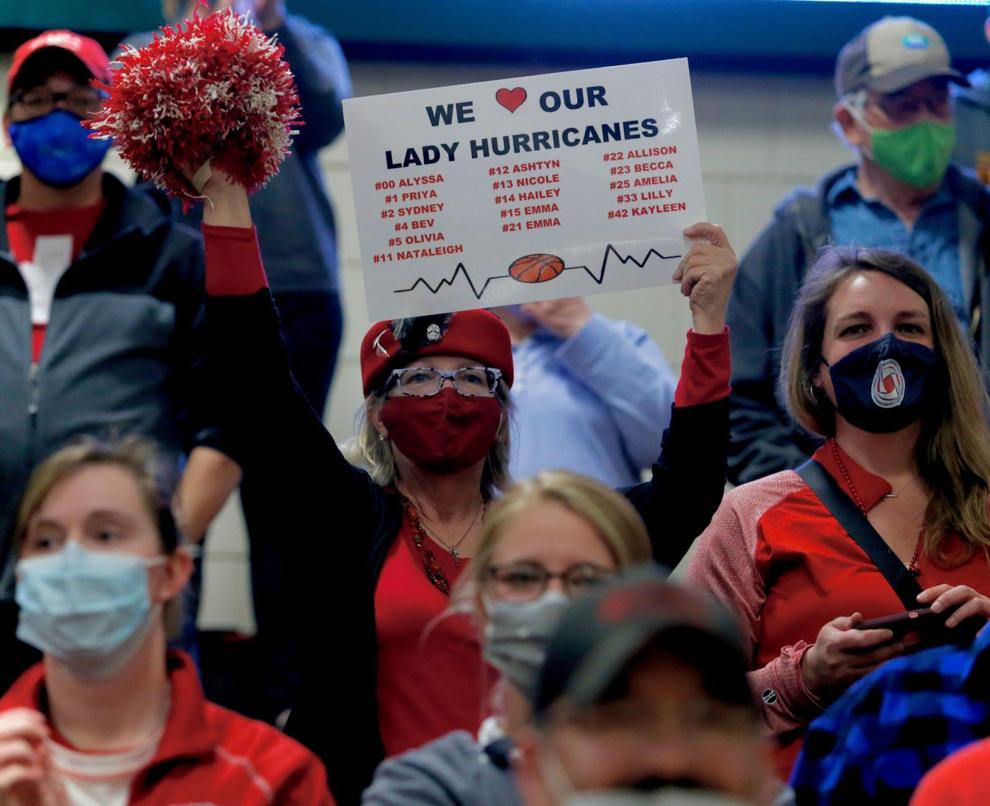 Photos: Houston GBB vs Kingsland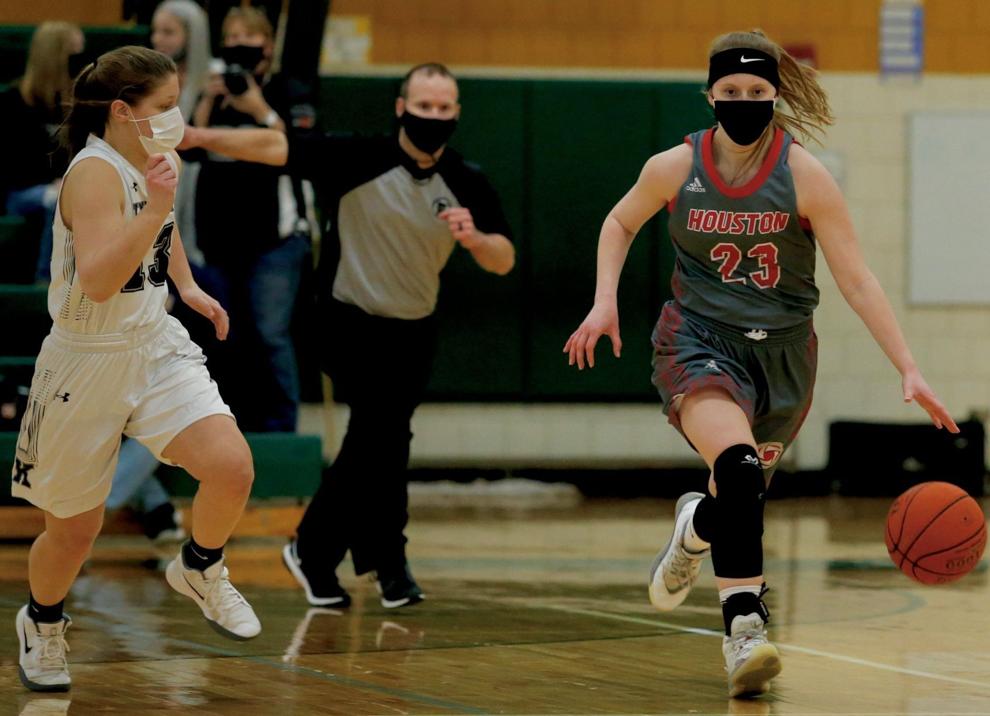 Photos: Houston GBB vs Kingsland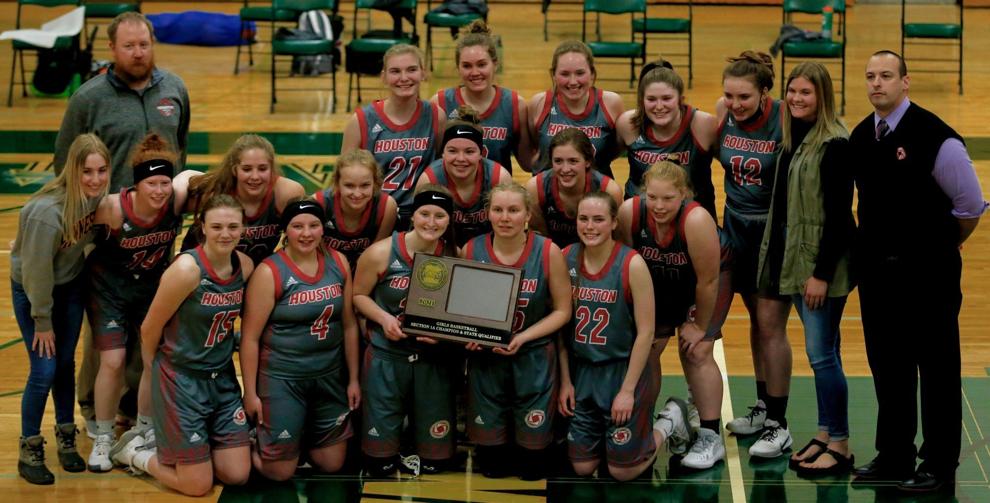 Photos: Houston GBB vs Kingsland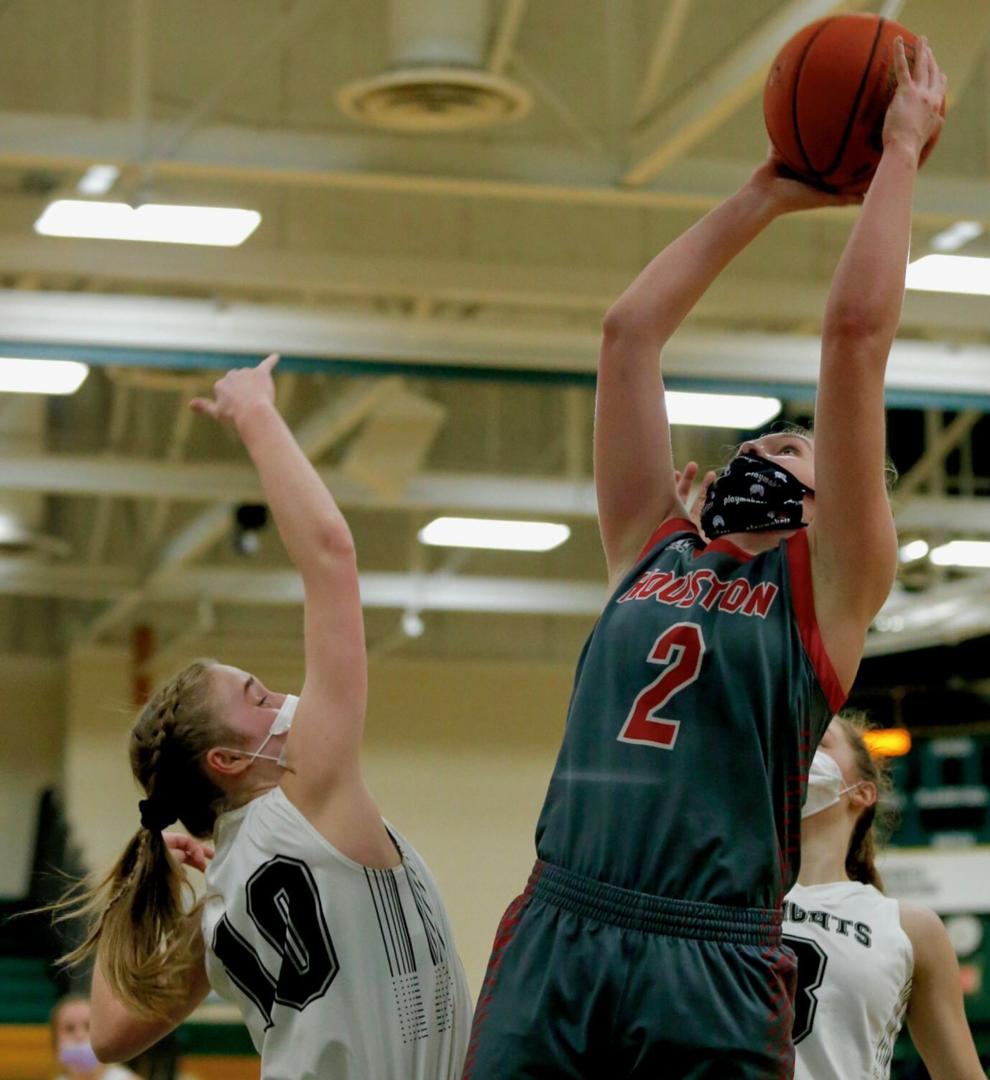 Photos: Houston GBB vs Kingsland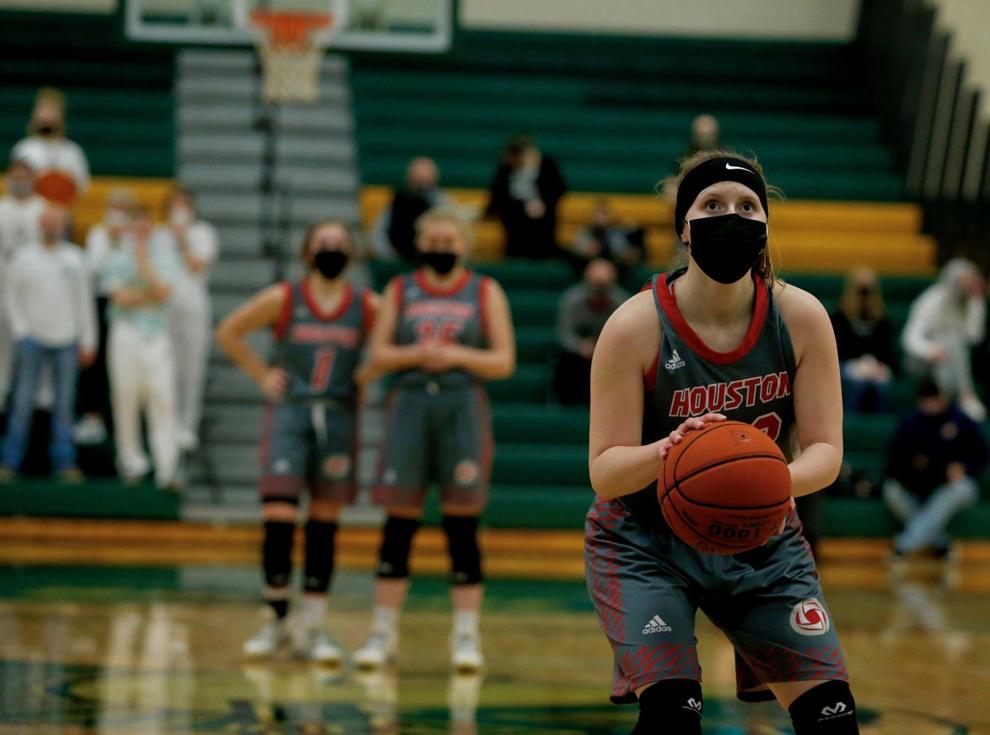 Photos: Houston GBB vs Kingsland