ST. PAUL — Matt Steiger didn't take the lead on the first lap, but it didn't take him long to seize control of the 3,200-meter run at the MSHSL Class A state track and field meet on Friday.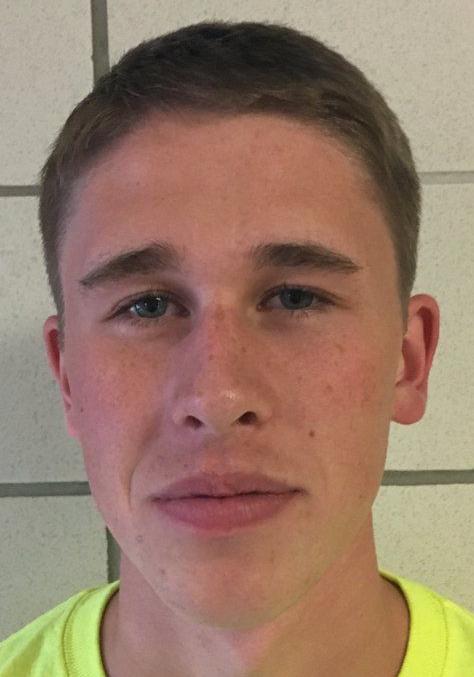 Steiger, a La Crescent High School senior, took the lead on the third lap and held it the rest of the way during a timed performance of 9 minutes, 21.87 seconds at Hamline University in St. Paul.
"I just kind of let the first lap happen, and I couldn't get out in the second one, either," Steiger said. "We were going slow and probably on pace for a 10-minute mile, so I decided I couldn't let it go on any longer.
"I was able to put in the effort to get to the outside (on the third lap) and go from there."
Steiger, who won the Class A state championship in cross country last fall, beat runner-up Declan Dahlberg of Mounds Park Academy handily. Dahlberg, a senior who also placed second to Steiger in cross country, crossed the finish line in 9:33.15.
"Once he took off, it looked like the other guys kind of reserved themselves to running for second place," La Crescent coach Mark Abraham said. "He really opened it up after he got away from the pack."
Steiger then helped the Lancers qualify for Saturday's finals in the 1,600 relay. La Crescent placed placed fifth in its heat with a time of 3:30.39 and grabbed the ninth and final spot in the finals.
"I don't think I had what I had when I did the same thing at the section meet," Steiger said of the relay, which Abraham said took place 23 minutes after the 3,200 was completed. "I was barely able to get a stride in before we ran (the relay), but we got through."
Junior Jacob Hogan and seniors Cole Fechner and Josh Weigel ran with Steiger, who is scheduled to run the 1,600 on Saturday, in the relay.
Steiger has placed fourth in the 1,600 twice and has a seed time (4:14.39) that is 12 seconds ahead of the second-best qualifying time among other runners.
Caledonia junior Jack Beardmore was a Class A qualifier in the 100, but his preliminary time didn't qualify him for Saturday's finals.
Beardmore ran an 11.44, and that ranked 10th in the field of 20. The top nine advanced to the finals.