ST. MICHAEL, Minn. -- Finishing second in any state tournament is an impressive accomplishment.
But it can also be a good source of motivation should another chance at winning present itself.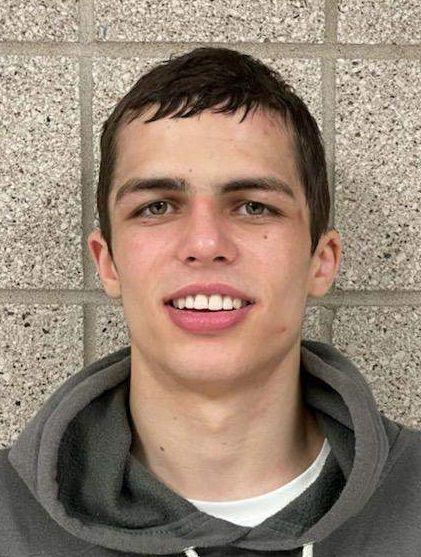 Brandon Ross forced his way into a second chance at an MSHSL Class A championship Saturday and made good on the attempt during a unique MSHSL Class A state tournament at St. Michael-Albertville High School on Saturday.
Ross, a Caledonia/Houston junior, won three matches in the span of about four hours and beat Belgrade-Brooten-Elrosa's Ryan Jensen 6-1 in the finals to win the 120-pound title.
The championship completes a 31-0 season and follows up a second-place finish at the same weight when Ross was a sophomore.
"I just wanted to come back to the state tournament and win," Ross said.
That he did with an impressive performance that included a pin and two decisions over over wrestlers with a combined record of 89-19.
Ross started with a pin against Zumbrota-Mazeppa's Kaleb Lochner (2 minutes, 48 seconds) and followed that up with an 8-3 semifinal win over Border West's Eli Larson.
"He put himself in position to be a state champion and be dominant in doing that," Caledonia/Houston coach Shay Mahoney said of Ross, who entered the tournament ranked third by The Guillotine. "A lot of what we talked about didn't have anything to do with the (opponents), it was more about what Brandon needed to control, and he controlled them."
Ross prepared the for tournament with a workout Saturday morning and another workout after weigh-ins in the afternoon. He worked with Sibley East's Derek Steele on several basic after weigh-ins, which took place a little more than an hour before his first match.
Steele went on to complete a 36-0 season by winning the 126-pound championship.
"I knew I was mentally prepared, and I tried to stay in the situation," Ross said of keeping his focus throughout the afternoon.
That got easier after pinning Lochner.
"That was a big key," Ross said. "I wanted to take control on the mat and get it done. I wanted to show them that I came here to wrestle and not joke around."