The Aquinas High School volleyball team needed five sets put the final touch on a second consecutive MVC championship Thursday night with a 25-20, 25-17, 24-26, 28-30, 15-10 win over Logan.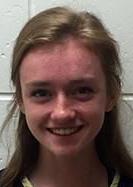 The Blugolds (10-2) share the title with Holmen (10-2), which took care of Sparta to earn its piece after losing at Aquinas last week.
Sophomore Lexi Donarksi had 23 kills for Aquinas, which slipped into a first-place tie with a recent loss to Tomah. Claire Dolan had 31 assists and Megan Scheidt 26 digs for the Blugolds.
Kilee Witzke had 39 digs for Logan (2-10), which nearly knocked off its city rival. Marissa Kleman had 18 kills and 36 digs to go with Anna Koblitz's 26 assists and Sydnie Adams' 8½ blocks.
The two teams partnered to host the Dig Pink event for Jodi Mahlum, a physical education teacher at Logan who is battling breast cancer and raised more than $2,400.
Holmen 3, Sparta 1
SPARTA — The Vikings (21-7, 10-2) overcame a slow start to secure their share of the conference championship with a 23-25, 25-7, 25-17, 25-21 win over Sparta (16-17, 4-8).
Sam Millard tallied 21 assists followed by Lizzy Porath with 18. Kenzie Winker chipped in with 15 kills and five digs, while Abby Fell added 10 kills.
Sparta was led by Becca Jenkins with 10 kills and five blocks, while Laney Schell added 16 assists and seven kills.
Tomah 3, Central 1
The Timberwolves (7-5) utilized 18 kills from Reis Derousseau and 12 from Maggie Popp to defeat Central 25-20, 16-25, 25-16, 25-13.
Abby Larson led the Red Raiders (1-11) with 16 kills.
West Salem 3, Black River Falls 0
BLACK RIVER FALLS — Sam Thompson's 12 kills helped the Panthers finish off an unbeaten conference season with a 25-14, 26-24, 25-22 win.
Brooke Bentzen dished out 32 assists, and Sam Olson tallied 16 digs for West Salem (12-0).
The Tigers (21-9, 9-3) got 10 kills from Sam Blackbear and 10 assists and three blocks from Ashley Overlien.
Westby 3, Arcadia 0
WESTBY — Michaela Grabowski had eight kills and five blocks to lead the Norsemen (7-5) to a 25-23, 25-18, 29-27 sweep.
Kiarra Keenlance recorded 18 assists while Jada Berra tallied 13 digs for Westby. Sandra Berg had 10 kills for the Raiders (6-6).
Melrose-Mindoro 3, Alma/Pepin 1
MELROSE — Sophomore Emily Herzberg had 24 kills and sophomore Calette Lockington 21 assists to lead the Mustangs (22-5, 9-1) to a 21-25, 25-16, 25-20, 25-21 sweep.
BOYS SOCCER
Holmen 1, Sparta 0
SPARTA — Quinton Olson's second-half goal and some stellar defense sealed the Vikings' first MVC championship in program history.
"When we started the season, we had our players write down individual and team goals. All 21 varsity players had the goal of winning the conference," Holmen coach Guy Turner said. "And to make it undefeated against some great competition makes it even more special."
Olson, a sophomore, scored off an assist by Matt Estelien, and the score held up to push the Vikings' record to 14-2-4 overall and 11-0-3 in conference. This is the first conference championship in soccer — boys or girls — Holmen has won.
Logan 4, Aquinas 0
The Rangers (9-9-1, 7-6-1) blanked the Blugolds at Swanson Field behind a pair of goals by Andrew Simms and one apiece from Lead Xiong and Eli Szymanski. Jack Knothe assisted on Simms' first goal, and Xavier Rodriguez stopped three shots for Logan. Liam Kemp had 11 saves for Aquinas.
Byron 1, La Crescent 0 (OT)
LA CRESCENT — The 13th-seeded Bears (5-12-1) did it again by ending the Lancers' season in the 95th minute.
Josh Robertson scored off an assist from Nic Luther as Byron, which won three games during the regular season, posted a second straight shutout and avenged a 1-0 loss to La Crescent.
Mitch Dryden had six saves for the Lancers.
GIRLS TENNIS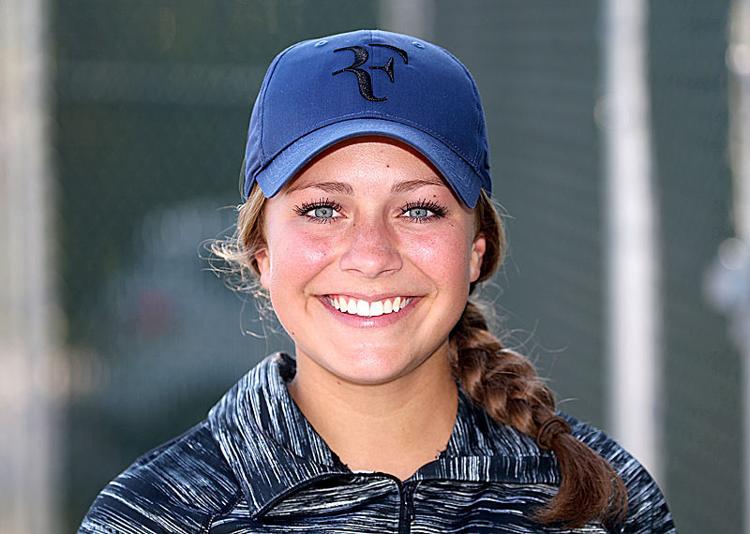 MADISON — The Onalaska doubles team of Lauren Garves and Chloe Leithold advanced to the second round of Division 1 doubles play on Thursday.
Garves and Leithold (18-5) defeated Elizabeth Hilgendorf and Katie Hayes of West Bend West. The Hilltoppers lost the first set 6-1, but won the second one 6-4. Garves and Leithold won the decisive tiebreaker 10-3 to earn a 9 a.m. match today.
DeForest freshman Samantha Fuchs knocked Onalaska's Faith Leithold 6-2, 6-3 from the singles bracket.
Onalaska Luther's doubles team of Phoebe Christenson and Jenna Wahl (25-5) defeated Lodi seniors Alex Armbrust and Anya Armbrust 7-5, 6-4 and play in the second round today at noon.
Both Aquinas' Giselle Fisher and Onalaska Luther's Lizzy Hoffe lost their first-round singles matches in Division 2 play.