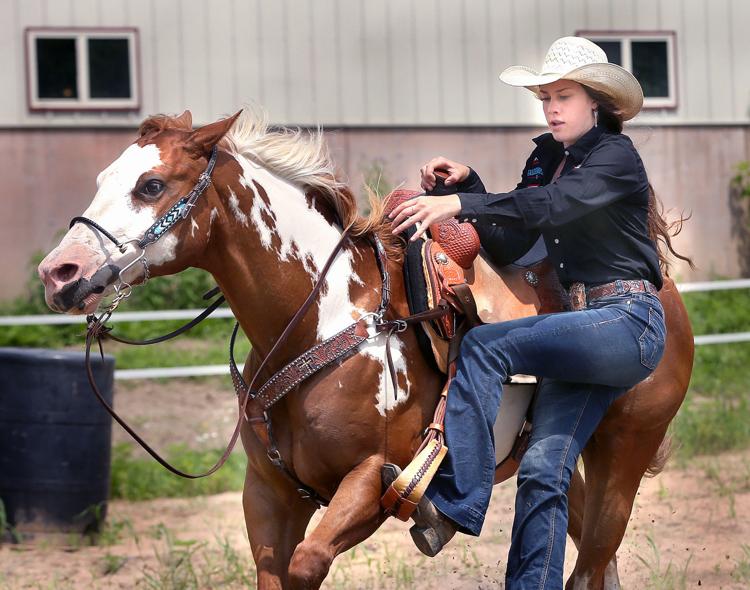 Grace Waldenberger started showing an interest in the rodeo — specifically goat tying and roping — when she was 9 years old.
As interest grew, so did her dedication. She quickly started putting check marks next to goals she established, and those goals started to grow.
Waldenberger has officially checked off the biggest goal yet, but she certainly has some things to accomplish while living it as a national competitor this week.
Waldenberg, who will be a sophomore at West Salem High School in the fall, is a qualifier in goat tying and team roping for the National High School Rodeo Championships at Rock Springs, Wyo.
This national appearance — she also qualified to compete in meets while in middle school — was set up by a big performance at state competition in Richland Center, Wis. She was named All-Around Cowgirl at that rodeo.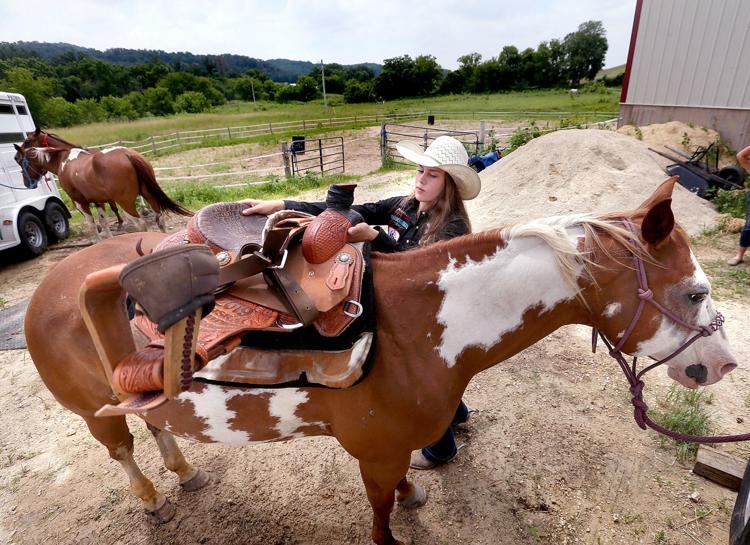 "I felt really accomplished winning all-around because all of the hard work I did really didn't go unnoticed," she said. "I try to do my best and even during the winter when I can't ride as much and I'm doing other sports, I always go home and tie my (goat) dummy every night."
Nationals begin Sunday and run through Saturday. There are four representatives each from 43 states and four Canadian provinces, Mexico and Australia.
Knowing that the competition is the best-of-the-best can take away the focus from the task at hand, but Waldenberger is working on strengthening her mental game to prepare.
"When I think about the competitors, I know that they're very fast. But then I just have to think that we're all going against each other, and that calms me down, knowing that they're probably nervous, too," she said. "I think it's more of a mental game, too, because you have to show what you can be, and you have to be there mentally and perform your best."
Waldenberger got started in the sport by following in her older sister's footsteps. And she knew that rodeo was her thing ever since she competed on her first horse, named Freckles, with Little Britches Rodeo. As time went on, Waldenberger fell more in love rodeo and all that came with it.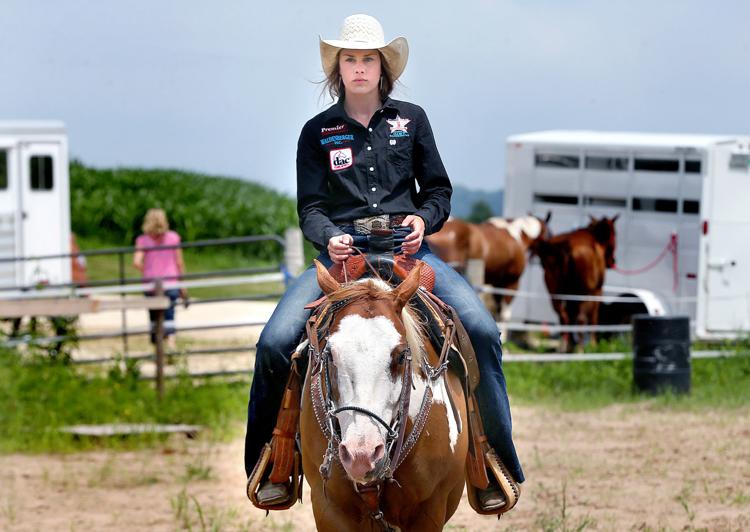 At 15, Waldenberger has already accomplished goals that she thought would take years to achieve. Being able to set the bar higher than expected is something that her dad, Chad Waldenberger, relishes.
"It's extremely gratifying knowing that Grace has been able to accomplish some of her goals already and set even higher goals for herself," Chad said. "There's a lot of time and dedication that goes into what she does. She loves riding horses and probably does that at least four nights a week. Plus, every weekend we're at a show."
Rodeo season typically starts in May and lasts until the second weekend of September. During that time span, the Waldenberger family is travelling throughout the Midwest every weekend for shows in South Dakota, Illinois, Wisconsin, Iowa or a handful of other states.
Nationals, which is one of the largest youth rodeos in the world with over 1,200 contestants, is one of the places where Grace shines brightest, partially due to her strong mental game.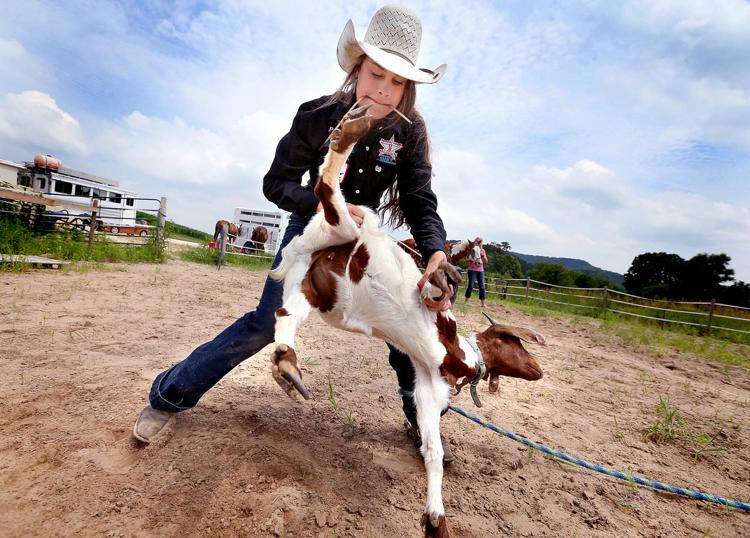 "Grace pretty much has one face, and it's her game face," Chad said. "You can't tell if she's happy, mad or nervous. She just comes out to perform and does what she needs to do to be as successful as she can."
The road to the national rodeo has been paved with a large amount of community and state-wide help. Chad never competed in the sport, and his oldest daughter Jessa didn't pick it up until middle school.
Since that time, handfuls of coaches, veterinarians, family and friends have helped get Grace to where she is today. With all of the help that she's received, Grace has been able to adequately prepare herself for the physical and mental sides of what it takes to succeed at the national show.
"At first, nationals was overwhelming because I was competing against the top four competitors from each state or province," she said. "Now that it's my third year competing, my nerves have gotten a lot better, and now I can act like its just a normal rodeo, not just nationals."