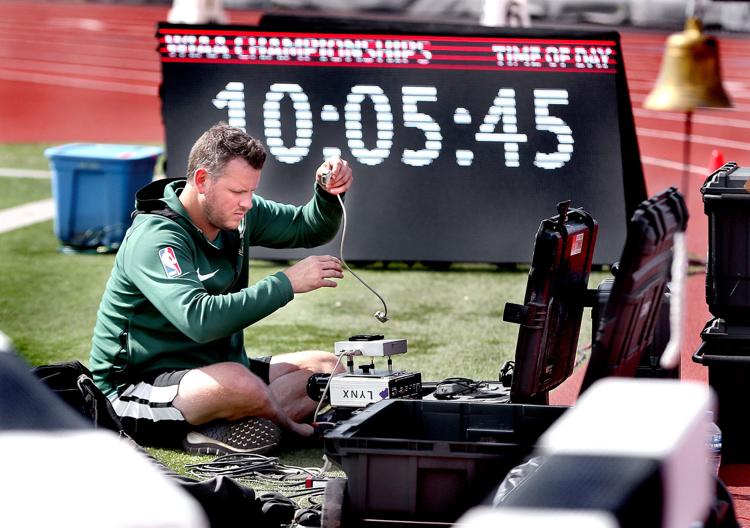 La Crosse area hotel-, restaurant- and shop-owners are ready to welcome thousands of athletes and their fans Friday for the 30th time.
University of Wisconsin-La Crosse will host the WIAA State Track and Field Meet, which will have an estimated economic impact of more than $3 million, Friday and Saturday.
"We have this welcoming attitude, a welcoming environment so people do want to come back," said Robin Moses, executive director of Downtown Mainstreet Inc.
The track meet at Veterans Memorial Stadium brings 3,000 high school athletes from 600 programs from throughout the state to the University of Wisconsin-La Crosse, along with 1,000 coaches and 500 members of the media, plus more than 20,000 spectators during two days, according to WIAA estimates.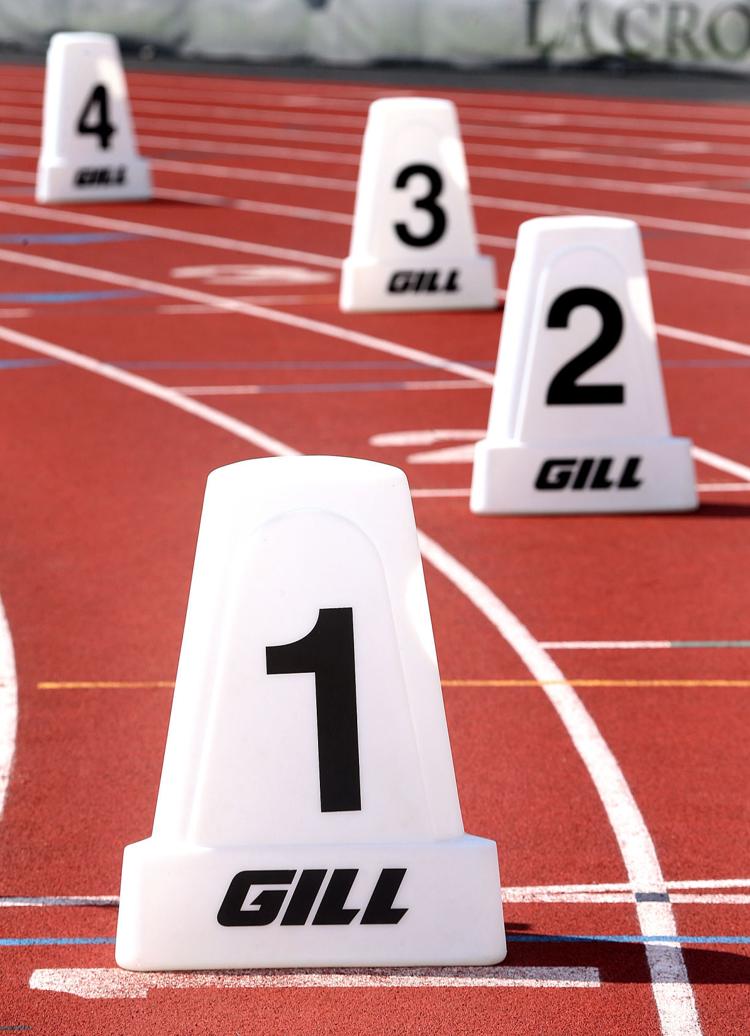 "It's pretty awesome. It's a huge, huge event. It's the largest sporting event that the county sees," said Jeremiah Burish of Explore La Crosse.
While some spectators may come to more than one day, there's about 10,000 people each day, depending on the session, Burish said.
"It's huge for the county and beyond, based on just the sheer number of people who are here for the event," Burish said.
Between hotels, restaurants and stores, people who stay overnight spend about $180 per night per person.
"Anyone who is a day-tripper, it's a $58 per day," Burish said.
During the weekend, the typical economic impact is between $3 million and $3.5 million each year, he said.
"It's pretty awesome the magnitude this event has, both directly and indirectly," Burish said.
Hotel rooms are hard to come by, not just in La Crosse, but in communities as far away as Sparta, Tomah and Stoddard.
"It's a staple to the community and the county and beyond," Burish said.
Having the event come back year after year is wonderful for the community, Moses said.
"This is really a good kickoff for the season, and this is something that people really do enjoy," Moses said.
Business owners collaborate with Explore La Crosse and DMI to make sure they know what to expect and have enough staff to handle the crowds, but the consistency of the track meet helps, she said.
"Though experience, our restaurants know what they need," Moses said.
After a long winter and a cold, rainy spring, downtown business owners are eager to welcome new customers.
"I think the businesses really do rely on conventions and sporting events like this coming into the community," Moses said.
You have free articles remaining.
Register for more free articles.
Stay logged in to skip the surveys.
People are often inspired to come back to La Crosse for a real vacation after spending a weekend here for a convention or event, they said.
"That's a number we can't really track, but we see it all the time. We hear it all the time," Burish said.
La Crosse has a fun character that draws people in, Moses added.
"It brings a lot of people to the stadium, to the campus at UW-La Crosse. A lot of people see how beautiful the campus is and then end up wanting to go there," Burish said.
The influx of people prompted the La Crosse Police Department Thursday to ask people to be aware of extra traffic, both cars and pedestrians.
"With the potential for 20,000 people attending the track meet, we ask for everyone to be extra patient and plan ahead when traveling in the coming days," police said in a statement on its Facebook page.
There is also road construction in the area, which will add to the congestion.
"We hope everyone has a safe, relaxing and enjoyable weekend and good luck to all the athletes," police said.
State track to bring traffic congestion Friday and Saturday
Residents can expect traffic congestion during the WIAA state high school track and field meet Friday and Saturday at UW-La Crosse.
Traffic should be heaviest on La Crosse Street and Hwy. 16 from Interstate 90 to the university. School officials urge drivers to take alternative routes whenever possible.
"It's important to take your time and be patient," said Scott McCollough, chief of campus police. "Don't get angry, watch for pedestrians and stay off of your phone."
There will be three entry points for vehicles to campus: East Avenue at La Crosse Street, Pine Street at Campbell Road, and the La Crosse Street entrance to the Recreational Eagle Center. All other streets and alleys to campus will be blocked.
High school athletes and coaches were expected to arrive about 3 p.m. Thursday.
Traffic direction and control around campus will start at 6 a.m. both Friday and Saturday. MTU buses will not run through campus.
Parking on campus is $8 per day. There is no additional charge for university employees with paid parking permits.
Track attendees can stay informed of emergencies and other announcements during the meet by texting WIAATRACK to 67283.
This is the 30th year UW-L has hosted the WIAA state track and field meet.
Nearly 3,000 student-athletes are expected from 308 boys' programs and 296 girls' programs.
They will compete for eight team titles and 116 event championships.