The 124th WIAA boys and 48th WIAA girls track and field meets take place Friday and Saturday at the Veterans Memorial Field Sports Complex. The meet moved to La Crosse in 1990 after spending the previous 14 years at Mansfield Stadium in Madison.
Division 2 and 3 competitors take to the track and field in Friday's morning session, and their counterparts in Division 1 compete in Friday's afternoon session. Some finals take place on Friday before a full day of finals takes place on Saturday.
Tickets for each session are available online, or at the Roger Harring Stadium ticket window during the meet. Tickets cost $8 per session, or an All Day Pass is available for $12. Saturday championship session tickets are are $8.
Athletes to watch
BROOKE JAWORSKI, sr., Wausau West: She is trying to become a four-time Division 1 champion in the 400 and looking to increase her career medal count from the 10 she has already won. Jaworski is a University of Texas recruit, and seven of her 10 medals here are gold. She is entered this weekend in the 100 hurdles, 300 hurdles, 400 and long jump. Jaworski, who owns the state's all-time best performances in the 400 (53.44) and 300 hurdles (41.4), is also trying to win the 300 hurdles for a second time.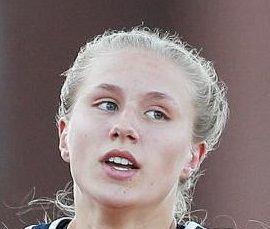 DREW BOSLEY, sr., Mequon Homestead: This Northern Arizona recruit won the Division 1 1,600 and 3,200 as a junior and is seeded first in the 3,200 (9:17.99) and third in the 1,600 (4:19.77) this weekend. His top times of 4:09.02 and 8:49.28 are the best in the state this season.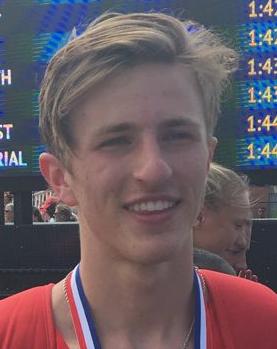 AMARI BROWN, jr., Milwaukee King: She is the defending champion in the Division 1 200-meter dash and has the state's best times this spring in the 100 (11.67) and 200 23:78 and is part of King's second-seeded 400 relay (48.67).
Register for more free articles.
Stay logged in to skip the surveys.
HANNAH CONSTABLE, jr., Johnson Creek: Constable has won the Division 3 800-meter run two years in a row. She enters with the third-fastest sectional time, but her best time of the season (2:15.89) makes her a contender. She is also seeded second in the 400 (58.88) and should have a couple of good races with Fennimore's Brynlee Nelson, who is seeded first in both events.
DANA FEYEN, sr., G-E-T: A mainstay at this meet and the state cross country meet throughout her career. Feyen, an Iowa State recruit, won the Division 2 1,600 last year, the 3,200 the last two years and is a two-time Division 2 state champ in cross country. She is seeded second in both distance events with times of 5:05.17 and 10:54.53, but she has run faster and will challenge Denmark's Leah Kralovetz, who is seeded first on both and denied Feyen a third title in cross country last fall.
DESTINY HUVEN, sr., Nicolet: A future member of the Wisconsin track program, Huven is trying to become a three-time Division 1 champ in the 100 hurdles. She competed in eight events her first three years here and compete in the 100 hurdles and 400 and 800 relays this weekend. Huven enters with the fastest 100 hurdle time in the state (14.09).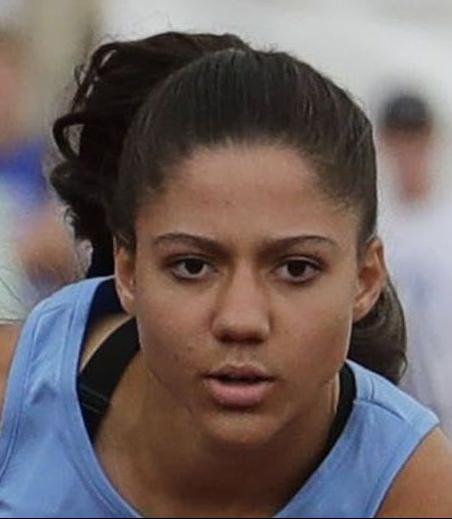 BROOKE LIVINGSTON, sr., Adams-Friendship: A UW-La Crosse recruit, Livingston has done well on her future home track. She won the Division 2 100 hurdles and 300 hurdles as a junior and is seeded first in the 100s (14.71) and third in a top pack at the front of the 300s (45.76). She is also a qualifier in the 200.
ANDREW STONE, sr., Fond du Lac: Is this the year that Luke Sullivan's record of 193-3 set in the discus in 1993 falls? Stone, a four-time Division 1 qualifier in both throws, won the shot put and placed second in the discus last season. He also owns throws of 196-7 in the discus and 68-7 in the shot put this season and would break meet records for both events if he can duplicate those performances. The number to beat in the shot put is 67-6.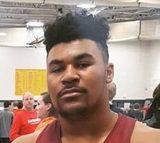 ROISIN WILLIS, fr., Stevens Point: Get used to hearing this name moving forward because she already owns the state's all-time best performance in the 800 (2:05.7). Willis is seeded first in the Division 1 800 and part of the top-seeded 1,600 relay (3:57.3).