HOLMEN — The Holmen High School boys basketball team's insistence on an idea couldn't match Onalaska's resistance on Friday.
The Vikings were determined to attack the rim early in an effort to pick up their first MVC win of the season, but the Hilltoppers were having none of it.
Between Gavin McGrath swats of the basketball, quick hands slapping at it on each pass and quick reactions off of rebounds and turnovers, sixth-ranked Onalaska cruised to a 60-39 victory and won its second game in as many days.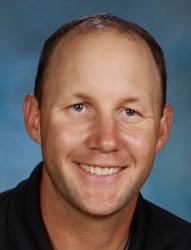 Holmen (1-2, 0-2) fell behind early and never really recovered from a 13-2 run that included three fast breaks and easy baskets for the Hilltoppers (5-0, 3-0) after playing good defense in the lane.
"Anytime you can hold a team to 15 points in a half," Onalaska coach Craig Kowal said, "you feel pretty good about where you are."
Senior Sam Kick was the key component in Onalaska's early run, which began with a 3-pointer by Evan Gamoke that gave the Hilltoppers a 14-4 advantage.
A McGrath block put the ball in Kick's hands, and he raced to the other end of the court for one layup. He then fed Max Breiling for an easy basket on another break before finishing a third one — again — on his own.
Nick Odom's three-point play — Gamoke set that basket up — and a free throw by Victor Desmond gave the Hilltoppers a 24-6 lead that was the end point during a stretch of 4 minutes, 40 seconds of dominance.
Odom, a sophomore, took three charges and was another key component to Onalaska controlling the pace of the game. His steal and layup after the initial run gave the Hilltoppers a 26-8 lead.
"He had the charges, and I think he poked two or three passes out of the post, too," Kowal said of Odom. "He's had a really good week for us,
"He scored points when we needed him to do that against Tomah, and he was rock solid defensively tonight."
Onalaska was led by freshman Isaac Skemp's 14 points. Desmond added 12, Kick 10 and Gamoke nine in another balanced scoring performance. Skemp made four of Onalaska's eight 3-pointers, and Gamoke added three.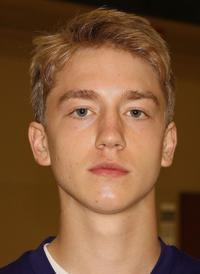 Holmen was much more effective in the second half as it cut into the 37-15 halftime deficit it faced.
Senior Cole Kalander scored 11 of his team-high 14 points in the second half and had the Vikings within 46-29 when he nailed a 3-pointer with 11:16 on the clock.
But Onalaska answered with two McGrath free throws, Skemp hit a runner in the lane, and the lead quickly expanded.
The Hilltoppers also responded the way Kowal wanted in playing for the second day in a row. Onalaska beat Sparta 78-42 on Thursday but lost junior Michael Skemp to an injury.
Kowal wasn't yet sure when Skemp could return to the lineup, but the absence forced other players to take new roles in the rotation.
"We talked about that after the game," Kowal said. "We played three games this week, and that's just the way it's going to be for the next three, four weeks.
"It's a challenge, and I think what we saw tonight is typical in those situations. We lost the energy there and had a few lapses in the second half."