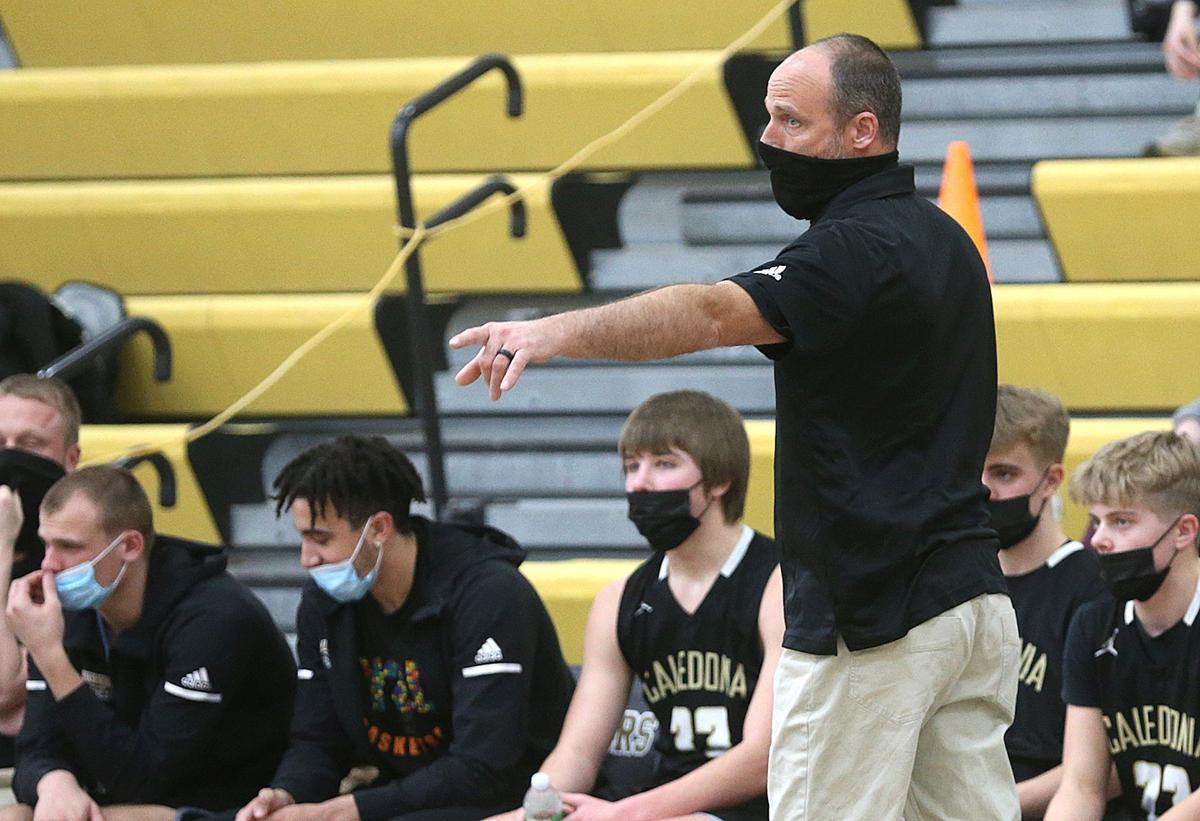 Brad King thinks he has a good understanding of what to expect when the Caledonia High School boys basketball team puts a 19-game winning streak on the line in an MSHSL Class AA state quarterfinal on Wednesday.
That's because he sees it when the Warriors practice and play on a daily basis.
The fourth-year coach believes St. Croix Prep Academy (20-1) to be a lot like Caledonia (21-1), and that could make their matchup at Rochester Mayo an interesting one. Both teams can score, both can defend, and both bring a balanced group of players to the table.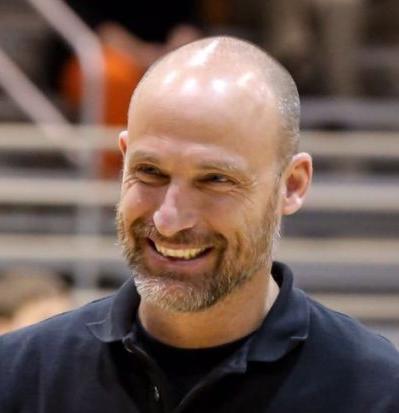 "They score about 85 (points) a game, and we score about 80," King said. "They have three or four guards who can shoot the 3 or attack, and their bigs can shoot the 3.
"They also get up and play defense, so I think we're pretty similar."
The Lions are making their first state appearance and are 47-2 since the 2019-20 season began. St. Croix Prep was 26-0 when its season was ended by Cristo Rey Jesuit — a team it had beaten twice during the regular season — in a section semifinal.
The Warriors were still alive when last season ended due to the COVID-19 pandemic and are making their sixth state appearance since 2014.
So chalk up recent success as another similarity between teams owning rosters filled with players hungry to reach the Target Center in the semifinal round.
The Lions are led by senior guards Addison Metcalf and Andrew Howard, who combine to average more than 41 points per game. Howard is coming off a 24-point performance in a win over Twin Cities Academy in St. Croix Prep in the section finals.
Metcalf averages 22.8 points and Howard 18.6, but they are just two of the Lions' weapons. Teige Lethert, a 6-foot-4 forward, averages 11.2 points, but has averaged 19 during the postseason.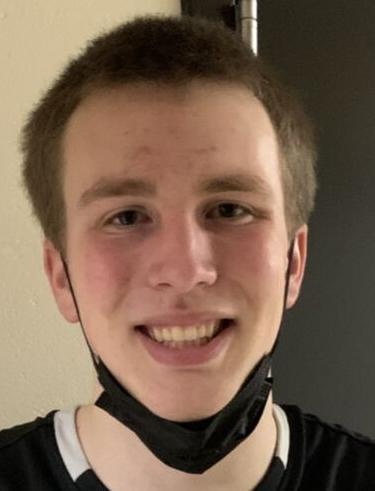 "We just have to find a way to control them and not let them do what they want," King said. "They really thrive when they are able to get out and run, so we are also going to have to take care of the ball.
"We can't give them open-floor turnovers, that's for sure."
The Warriors have been pretty good at that this season with the ability to fill the court with players adept at handling the ball. Caledonia is at its best when pushing pace but has also shown the ability to score in the half-court.
Sam Privet, a 6-8 senior, is a threat in whatever offensive approach the Warriors take. He also makes it tough for opponents to get to the rim. He and senior Casey Schultz are both capable of scoring in double figures and providing the kind of defense that can keep an opponent on the perimeter.
Seniors Andrew Kunelius and Austin Klug have been the team's top scorers in terms of consistency and big games, but they don't have to be on for Caledonia to succeed. Junior Jackson Koepke is reliable on offense, and junior Thane Meiners has made himself a bigger part of the offense as the season has progressed.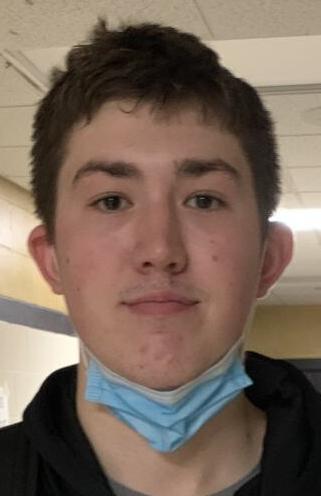 What will be key for Caledonia is the way it starts the game. The Warriors will try to get early control to help them dictate the rest of the matchup and take full advantage of all of those options.
Caledonia wasn't able to do that in a 59-55 semifinal win over Plainview-Elgin-Millville, but rebounded for a much better performance in Wednesday's 78-61 win over a much better Stewartville team. Koepke scored a team-high 22 that night, and Klug scored 17 of his 19 in the first half.
"I think when you have a close game in the playoffs like that, it shakes you up a little," King said. "We won that game against Plainview, but it was there for them to take away from us.
"We clearly learned something from that and went out and executed the way we had to against Stewartville."
Photos: Caledonia boys win Section 1AA championship
Photos: Caledonia BBB vs Stewartville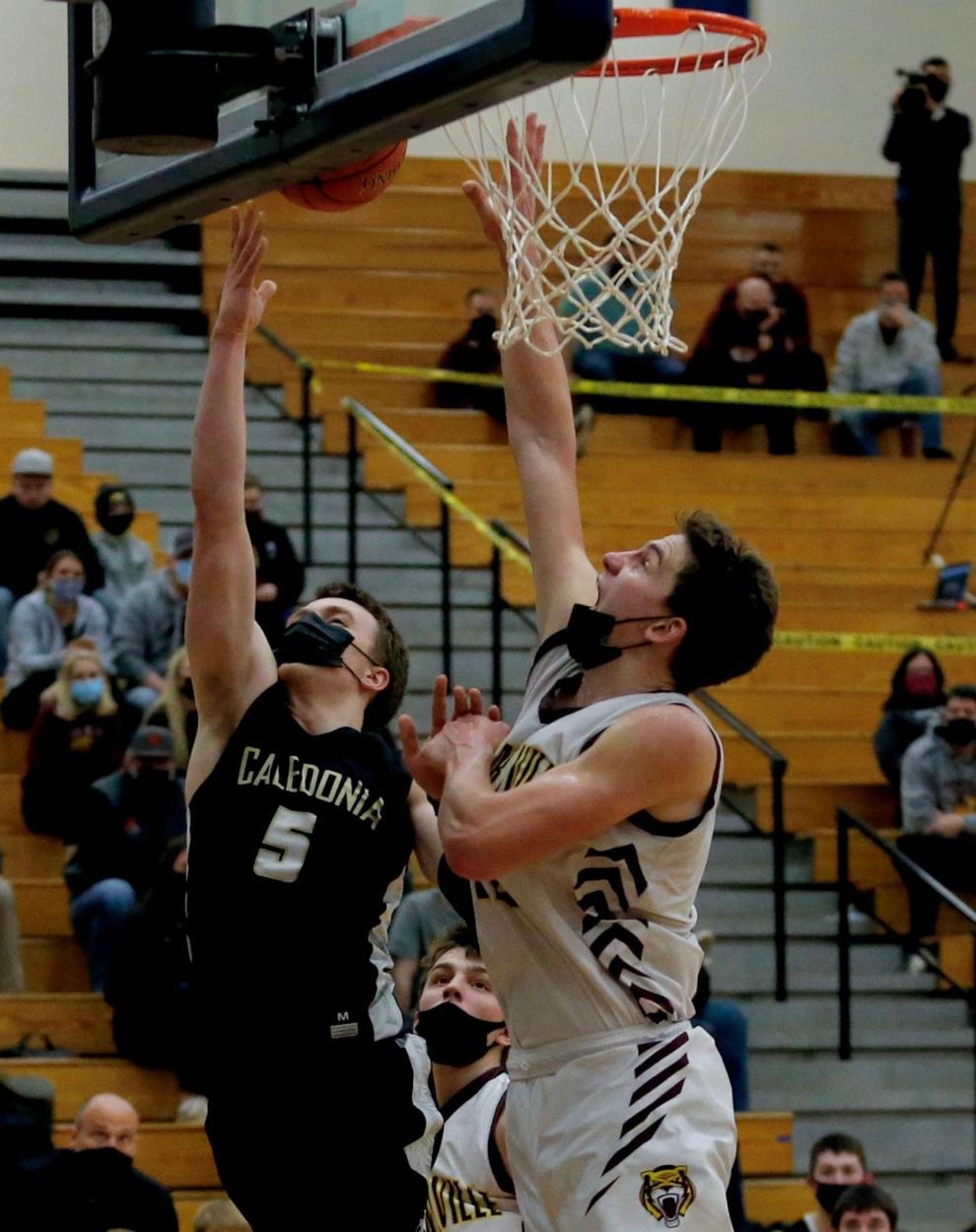 Photos: Caledonia BBB vs Stewartville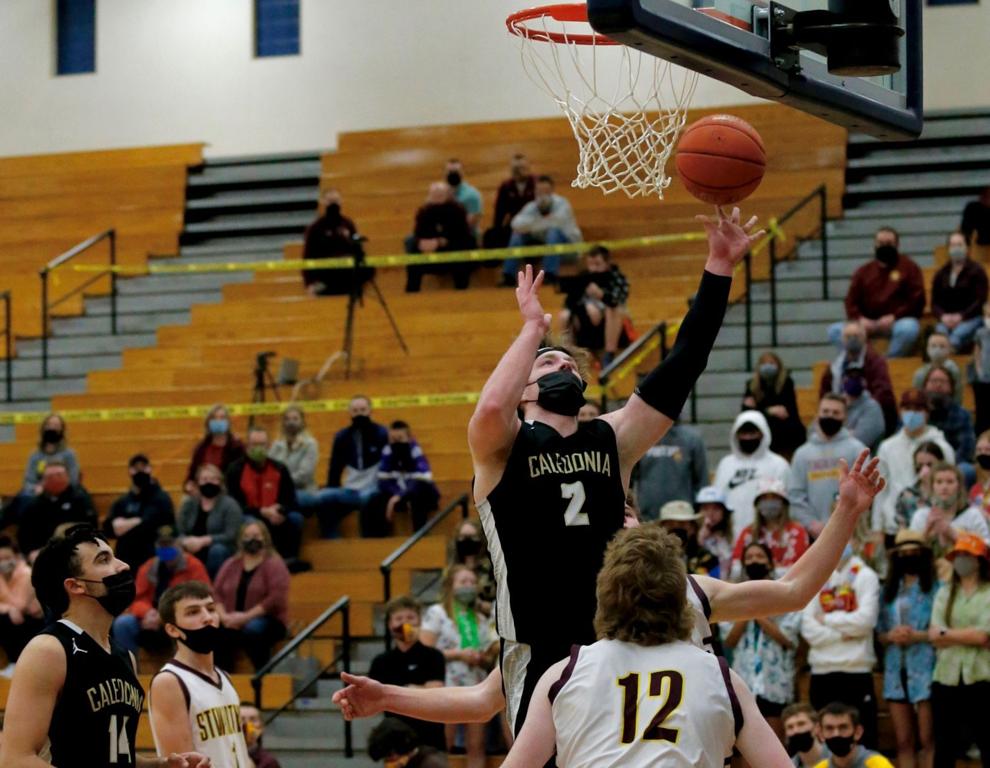 Photos: Caledonia BBB vs Stewartville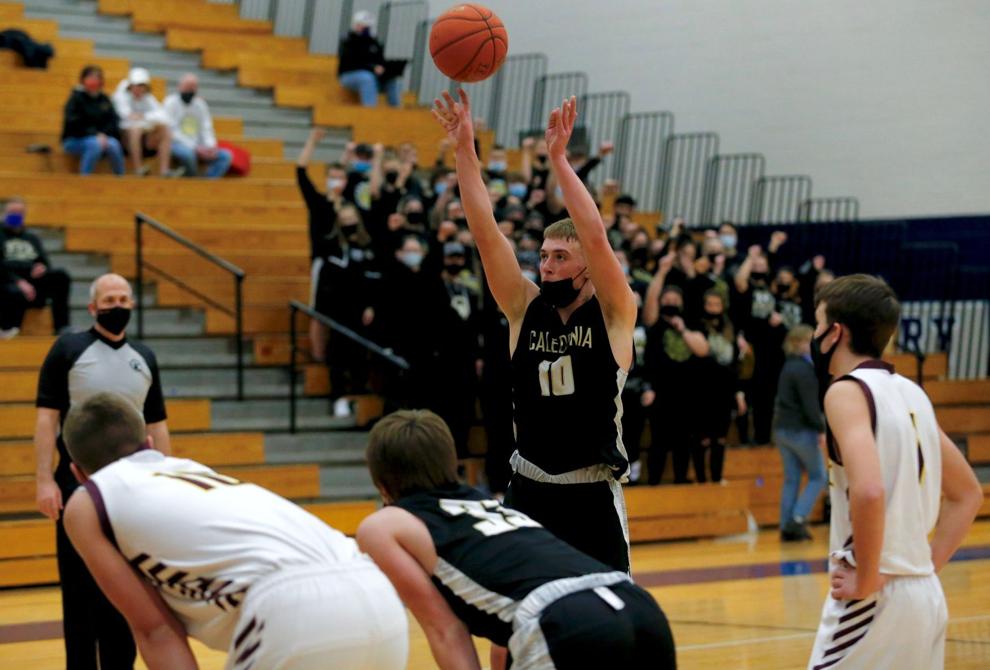 Photos: Caledonia BBB vs Stewartville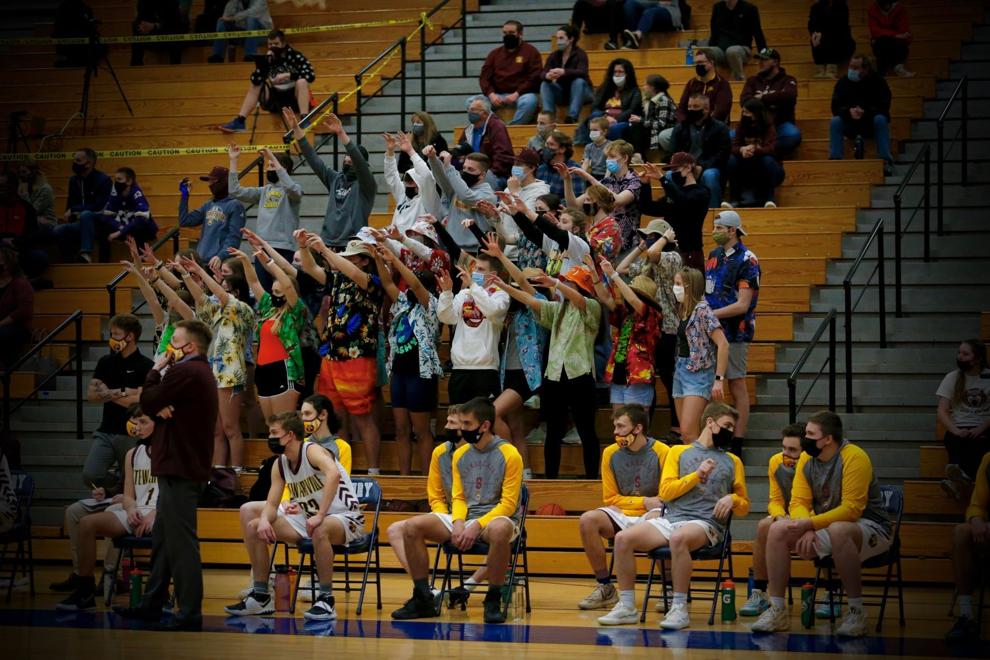 Photos: Caledonia BBB vs Stewartville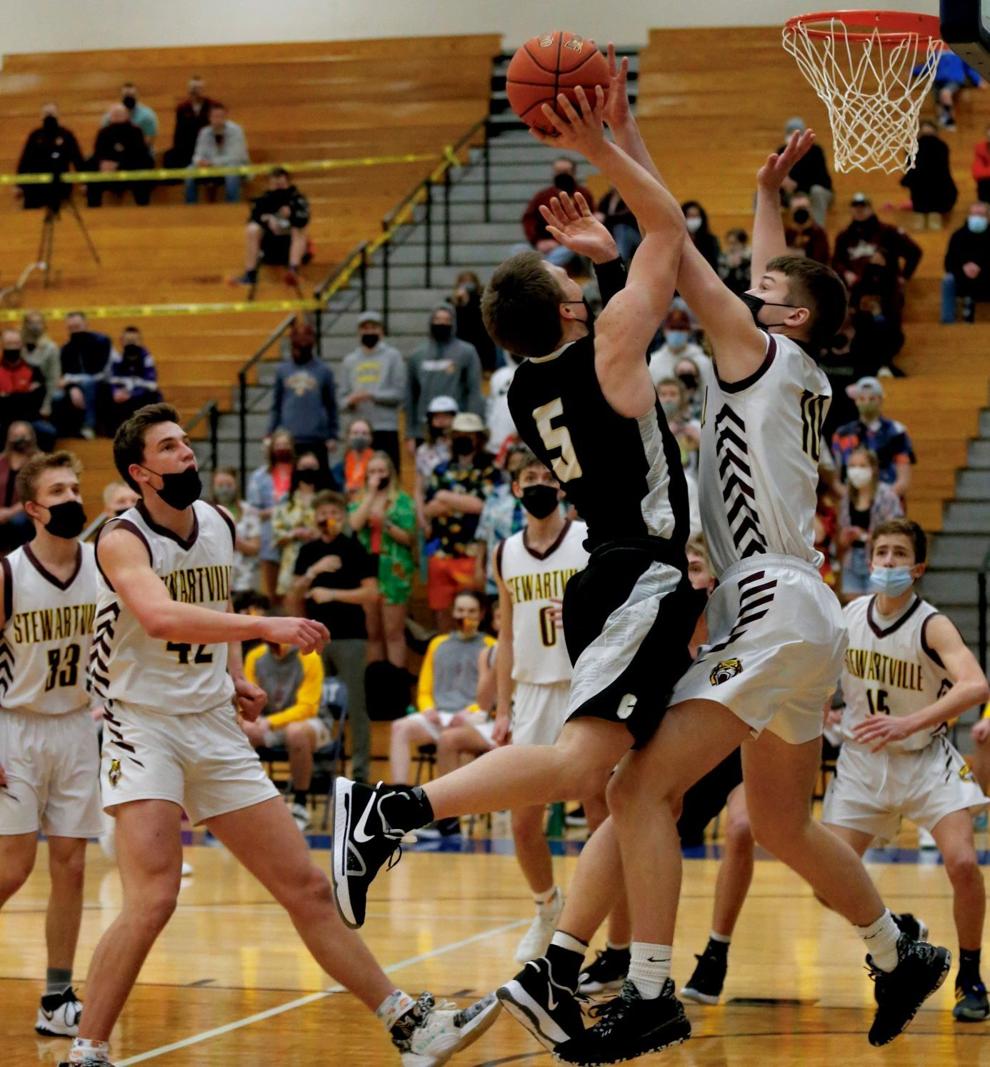 Photos: Caledonia BBB vs Stewartville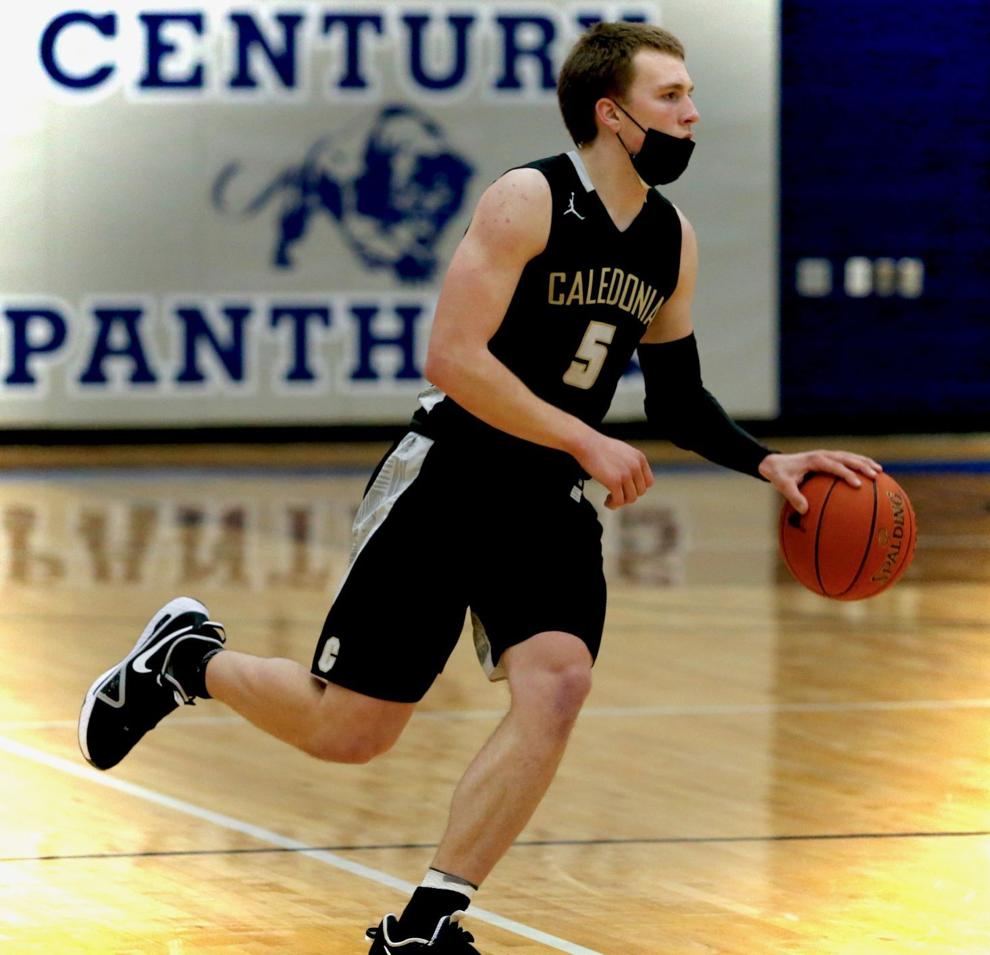 Photos: Caledonia BBB vs Stewartville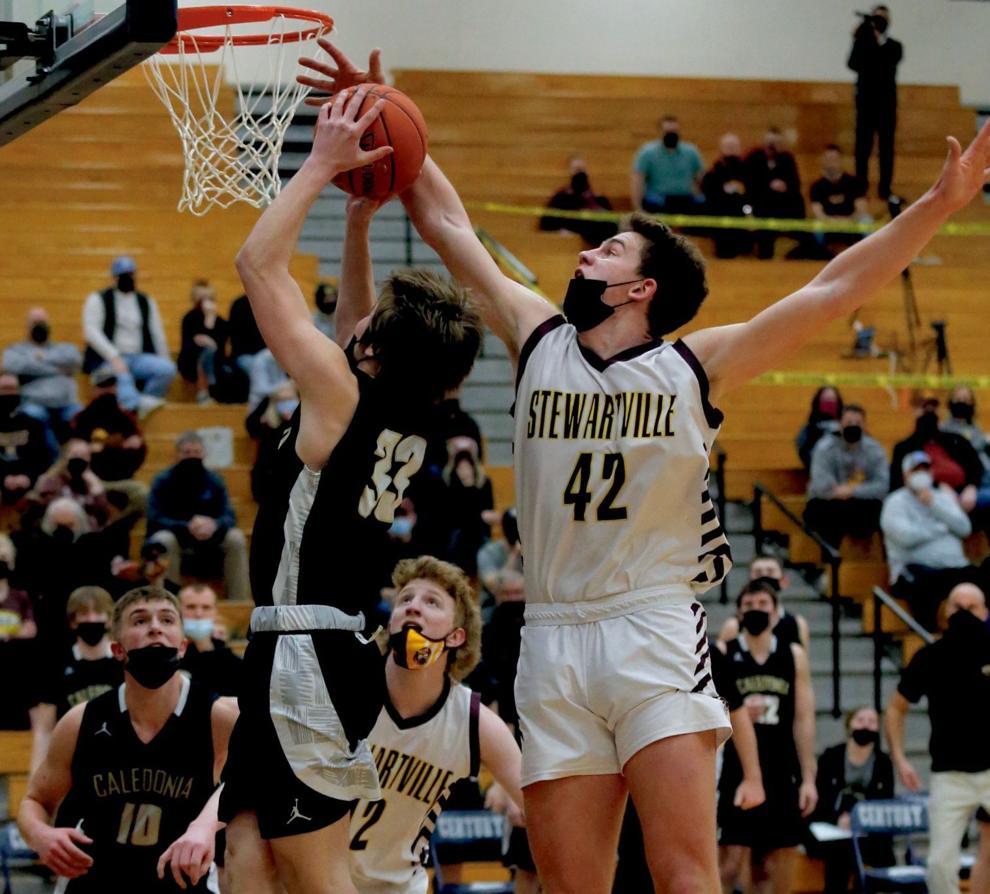 Photos: Caledonia BBB vs Stewartville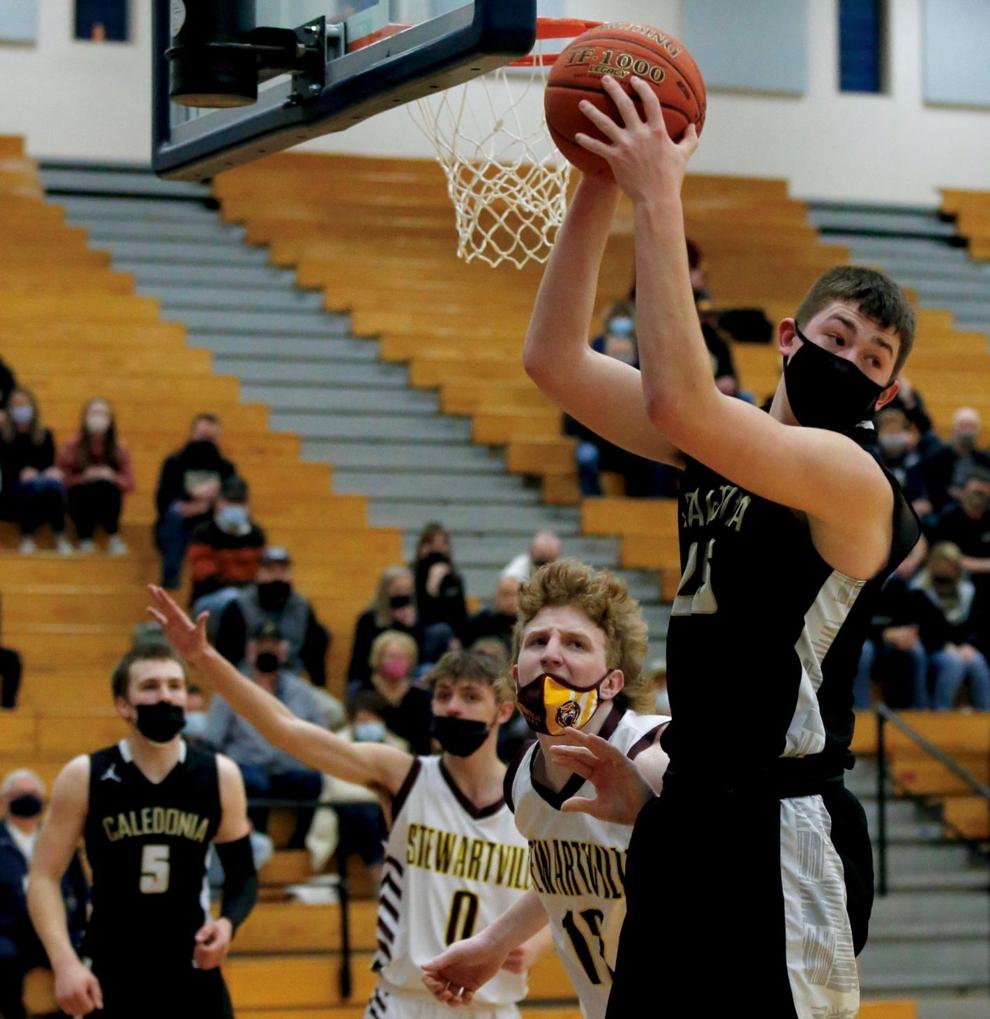 Photos: Caledonia BBB vs Stewartville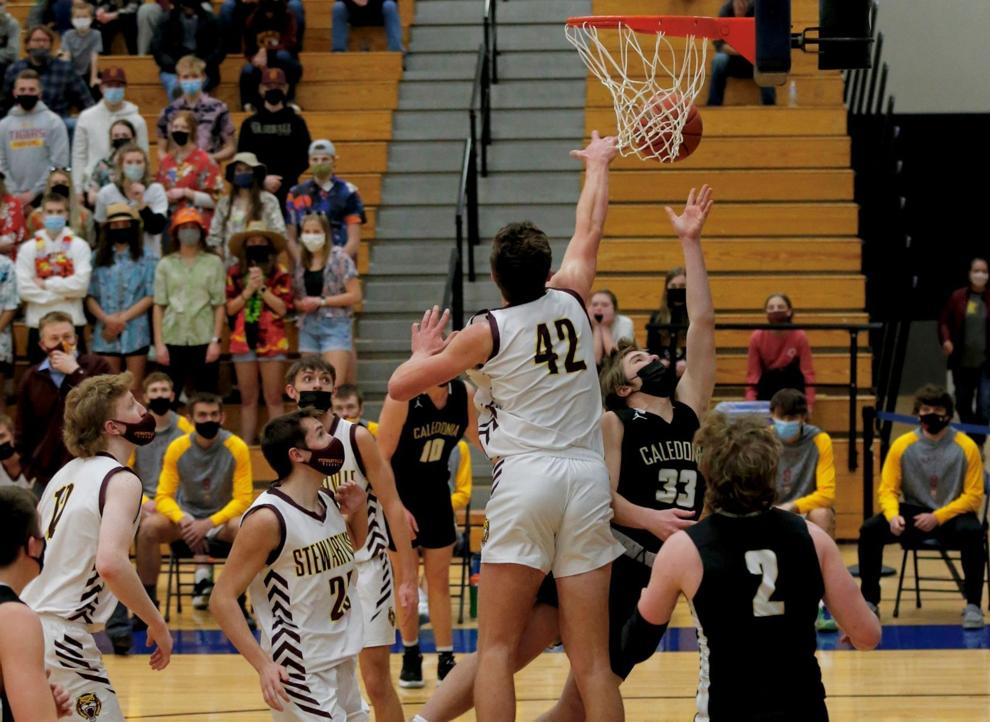 Photos: Caledonia BBB vs Stewartville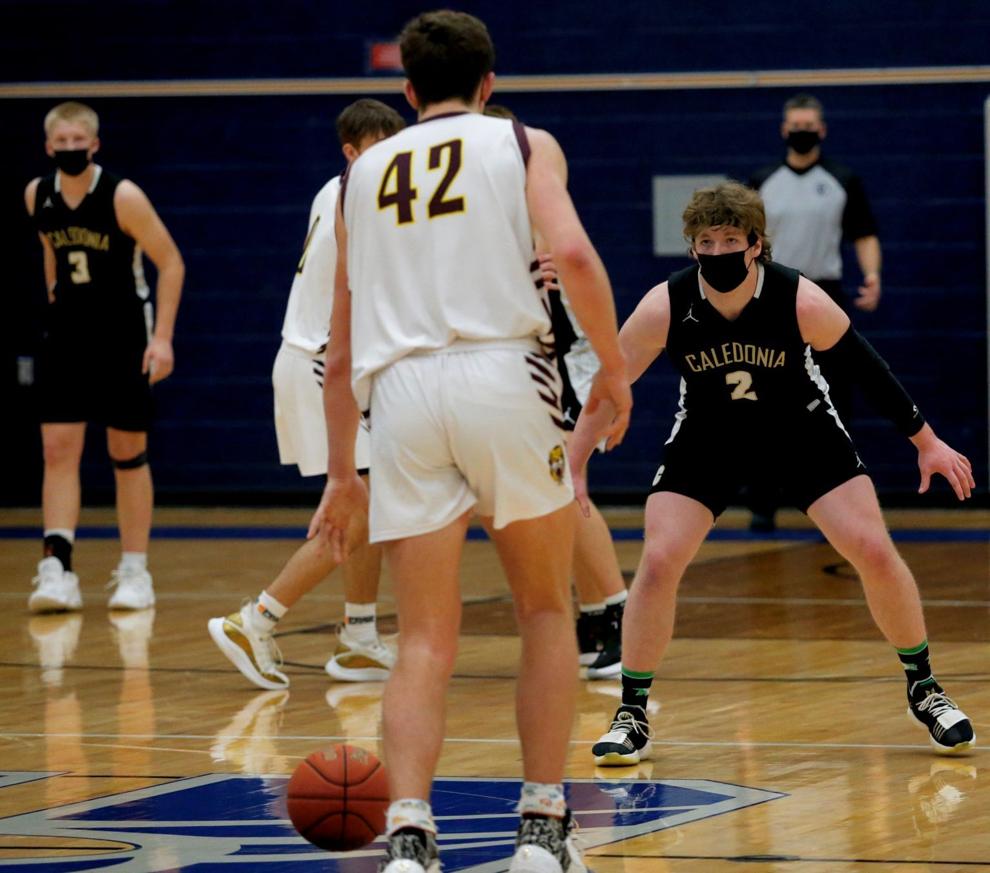 Photos: Caledonia BBB vs Stewartville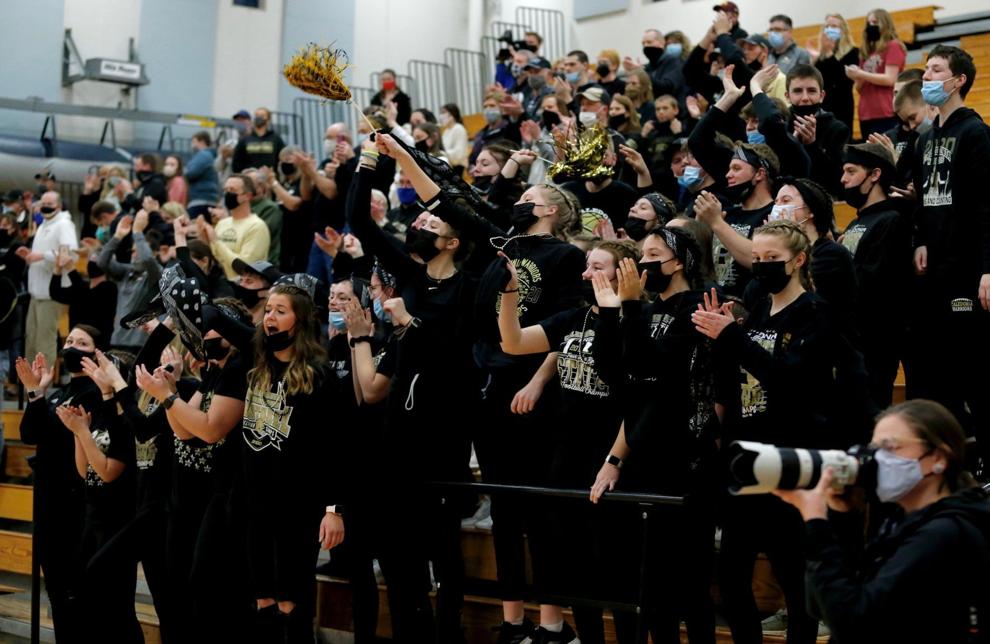 Photos: Caledonia BBB vs Stewartville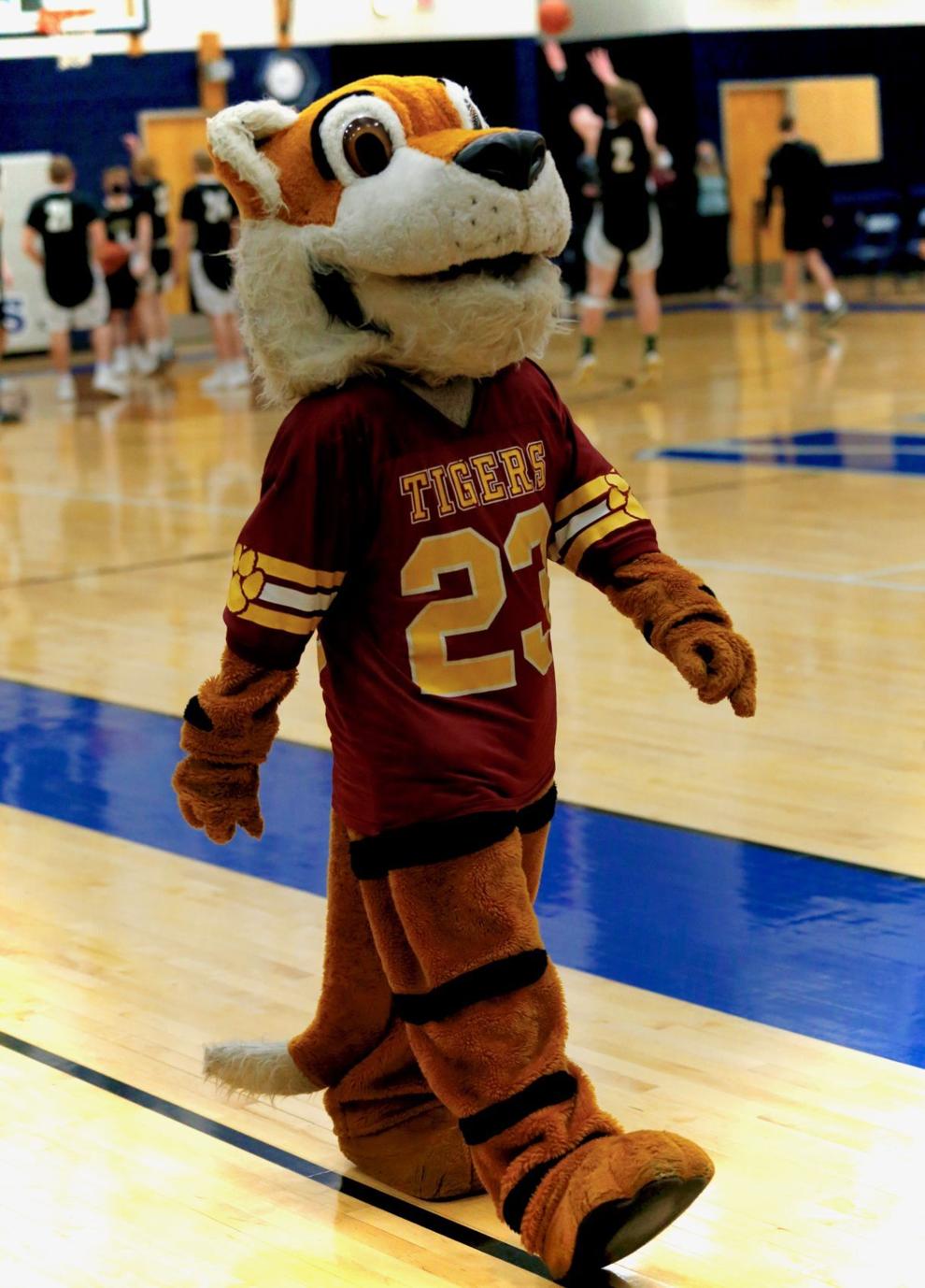 Photos: Caledonia BBB vs Stewartville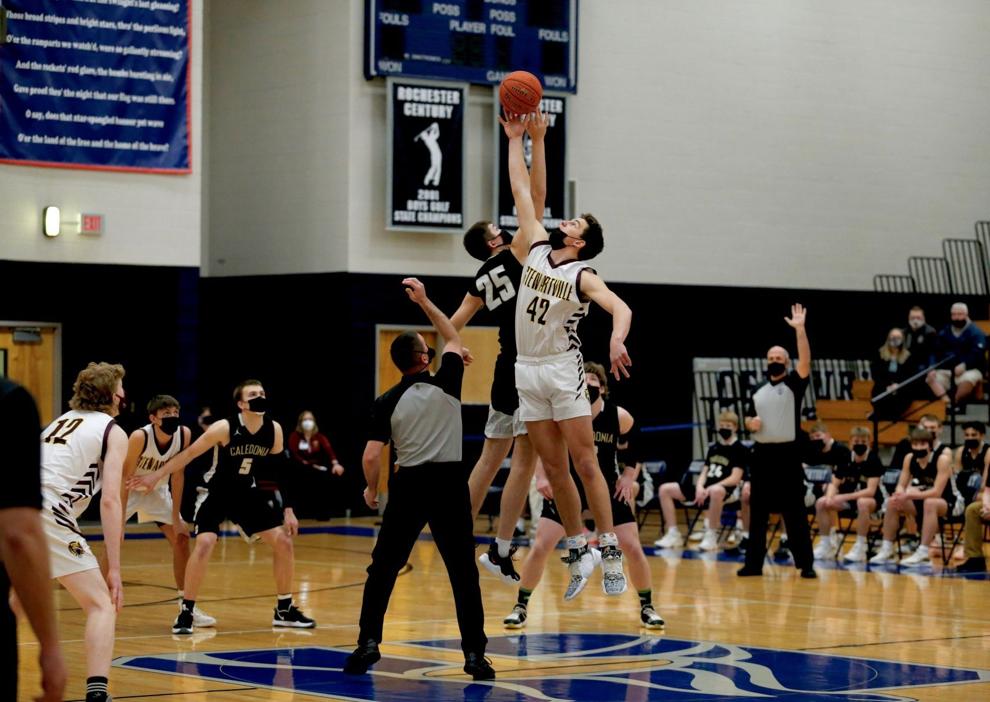 Photos: Caledonia BBB vs Stewartville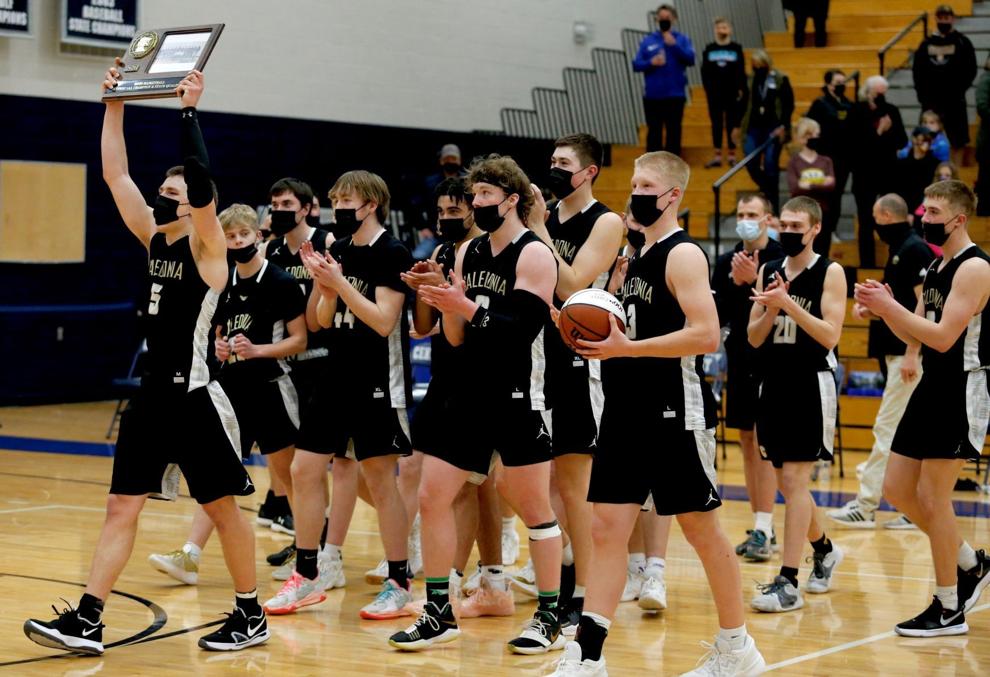 Photos: Caledonia BBB vs Stewartville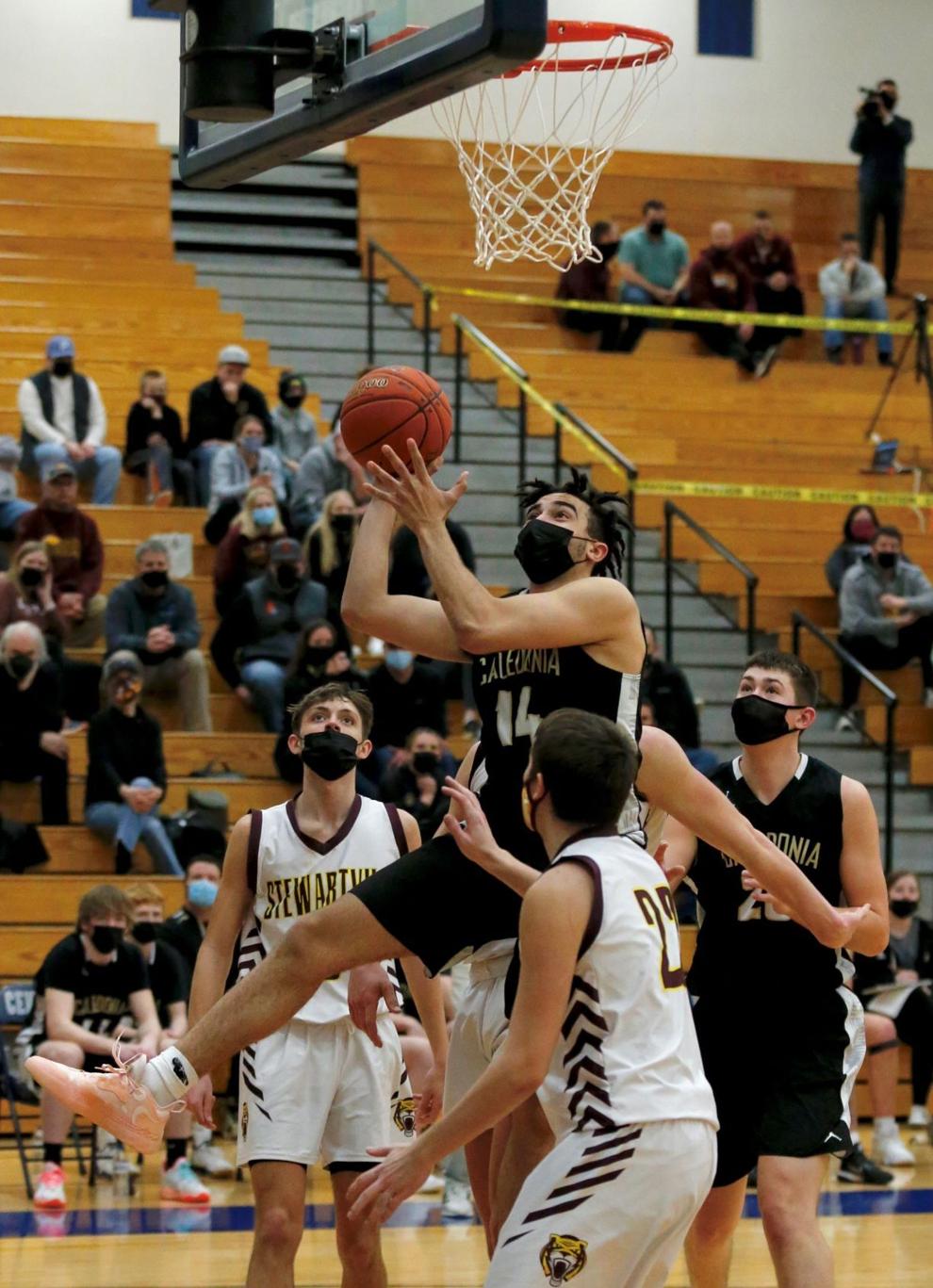 Photos: Caledonia BBB vs Stewartville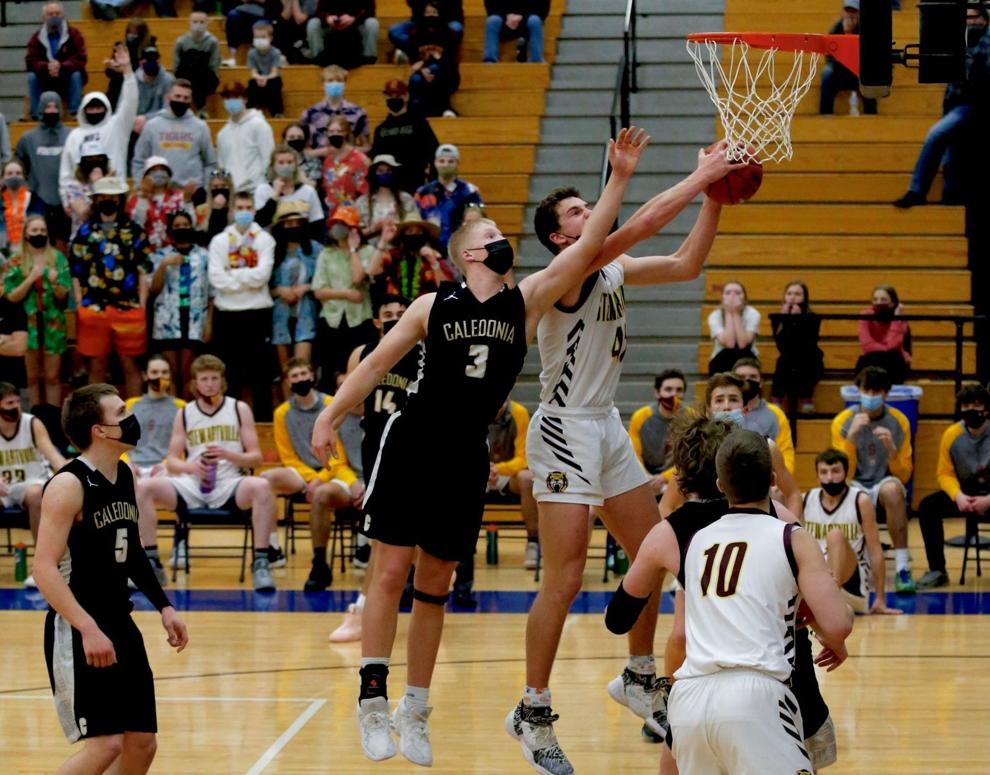 Photos: Caledonia BBB vs Stewartville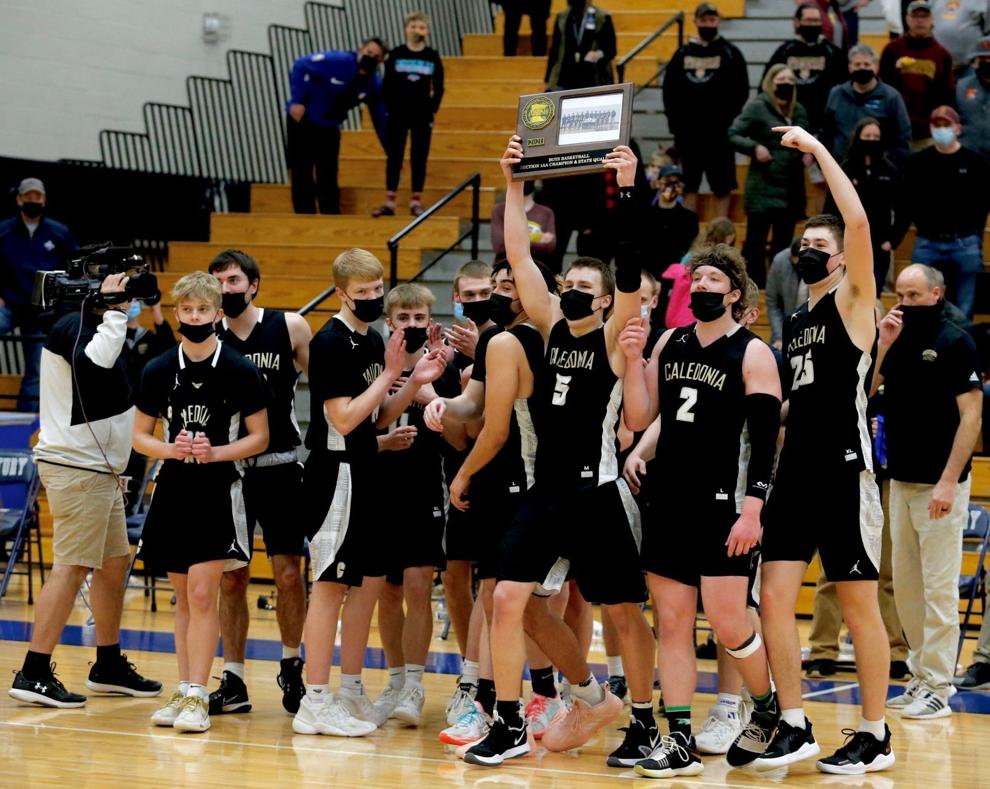 Photos: Caledonia BBB vs Stewartville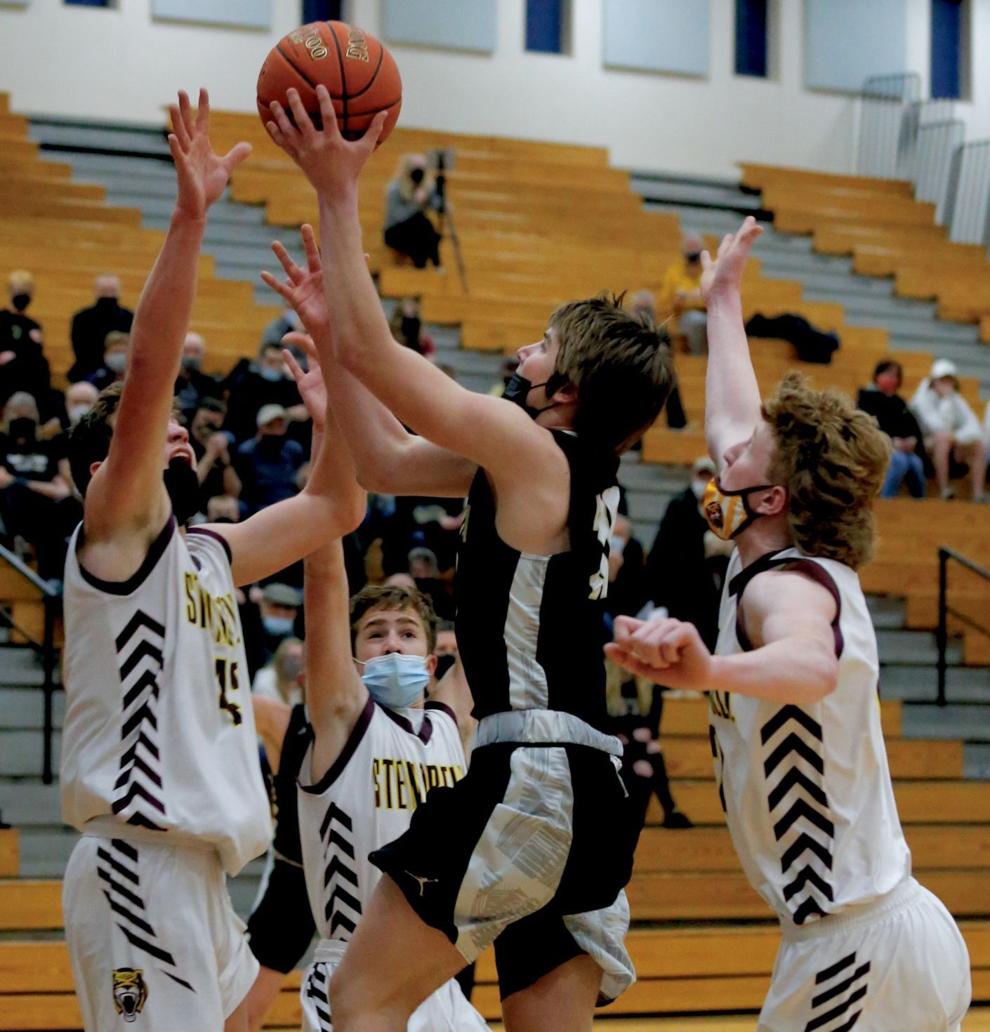 Photos: Caledonia BBB vs Stewartville