Jacy Weisbrod shot the Aquinas High School girls basketball team to the WIAA Division 3 state tournament on Saturday.
Yes, other things happened to help the top-ranked and top-seeded Blugolds to win their fifth straight sectional championship — this one an 84-58 win over St. Croix Falls — but every roads leads back to Weisbrod's 36-point performance.
"I wasn't happy with the way I was shooting, so I stayed after practice (on Friday) to work on my shot. Me and those two," she said motioning toward teammates Fiona O'Flaherty and Victoria Nolte. "It was all form and a couple of drills that we have where you make a couple in a row and move.
"I think that 30 minutes really helped me."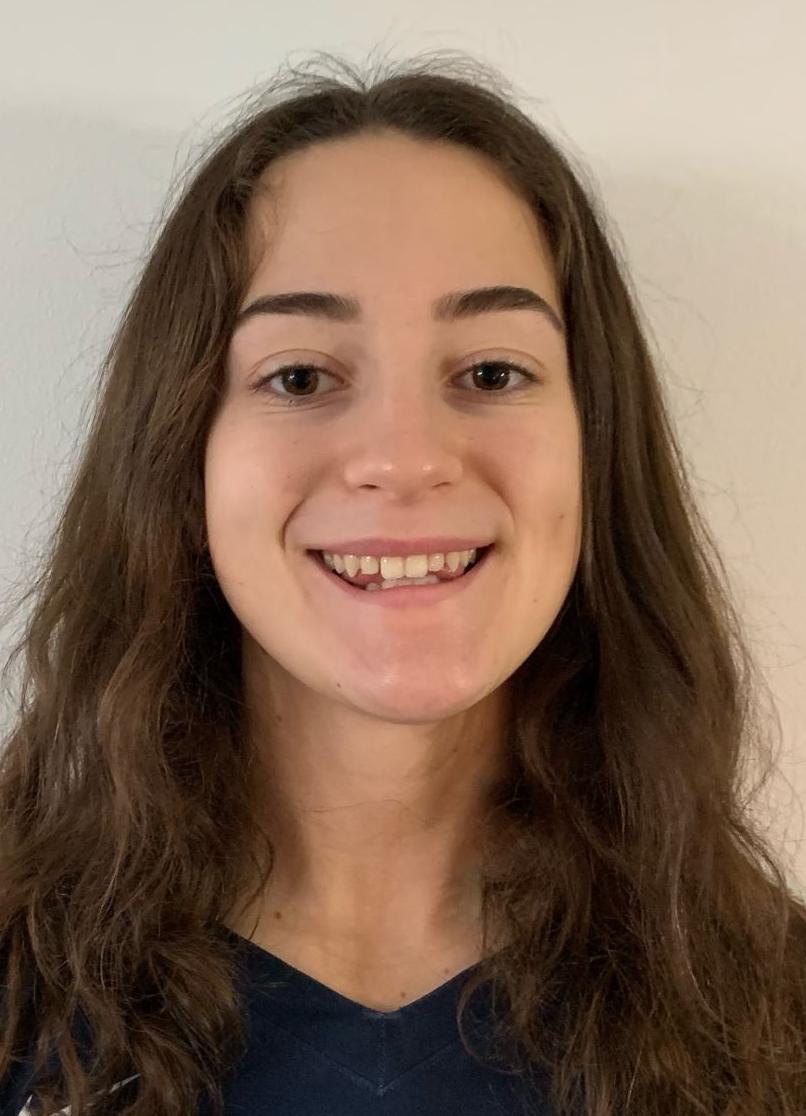 Weisbrod made 8 of 11 attempts from the 3-point line and had 24 points in the first half. Overall, she made 13 of 16 shots and added to her contribution with seven rebounds, two steals and two assists.
She missed her first attempt but hit four during a stretch of about seven minutes in the first half. Those baskets helped the Blugolds turn an 11-8 lead into a commanding 32-19 advantage.
The Saints (22-2) had a clear height advantage with four players standing 5-foor-11 or taller, but the Blugolds didn't let them turn that into much by pushing the ball and shooting with such accuracy.
Aquinas made 15 of 24 3-point attempts (62.5%) and shooting 52.9% (27-for-51) overall. Senior Bri Bahr, who scored 10 points, added two 3s, and O'Flaherty did the same. Six players made at least one.
Sophomore Macy Donarski was one of those six, and she added 16 points as the Blugolds stopped the Saints' 20-game winning streak and added to a couple of their own. Aquinas will enter next season with a 69-game home winning streak after winning its 96th straight game against a Wisconsin team. Junior Alaina Bagniefski also made a 3-pointer and scored 10 points for Aquinas.
St. Croix Falls was able to stay in the game early behind the play of senior Emily McCurdy, who hit an early 3-pointer and converted two free throws after she was fouled to get the Saints within 20-14 with 10:31 left in the first half.
But three of the next four Aquinas baskets were Weisbrod 3-pointers — all three set up with assists from Donarski — with another from Bahr in between them.
Senior Lucia Neuman made three first-half 3s for the Saints but didn't score in the second half as the Blugolds pulled away.
So, what were Weisbrod's shooting issues before Saturday?
"I got my hand in the middle of the ball and my wrist snap," Weisbrod said. "That's what I worked on because that's something really important to my shot. I think I was just chucking it up there on Thursday, and, fortunately, I had a day to practice and work on it."
Aquinas coach Dave Donarski had a hunch that Weisbrod was up for a big game after scoring nine points in Thursday's semifinal win over Northwestern.
"I watched her at shootaround, and I don't think, for the most part, that she even hit the rim. he said. "Then she makes her first couple, and you watch the confidence inflate. Before you know it, you get to 'Oh, my gosh, she's unstoppable.'
"She hit 3s, she hit pull-ups and anything else she wanted out there."
The victory also completed one of the team's goals of qualifying for another state tournament. While several players on this team contributed to last year's state run, all are in new roles amid a significant roster turnover.
"That's something we covered after the game," Donarski said. "They've established their own identity, which is very special.
"We've had a lot of teams that have been pretty darn solid, and they've just kept raising their level. We start by talking about tradition here, which is important, and I couldn't be prouder of what this team has accomplished to this point."