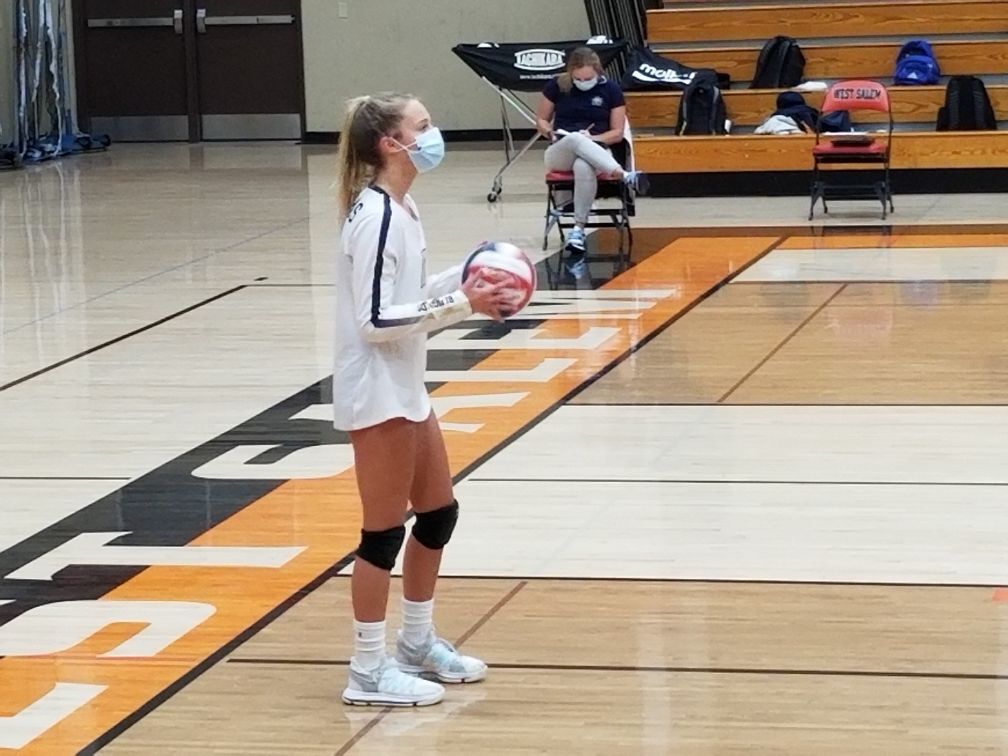 WEST SALEM — As each point finished, Bailey Theusch rushed back to her spot as server and looked for the new ball about to be thrown to her.
She was on a roll and didn't want it to stop. The rhythm and power and placement were all in tune for the Aquinas High School junior in the biggest match of the season.
Theusch tossed the ball in the air, wound up her left arm, stepped forward and exploded through it with her swing. She did it again and again.
It was trouble for West Salem upon crossing the net — whether the movement was side to side or a quick drop — and the points for the Blugolds piled up.
Theusch served eight straight points in the third set and added a six-point run in the fourth to help the second-seeded Blugolds beat top-seeded West Salem 25-19, 13-25, 25-12, 25-19 in a WIAA Division 2 regional final on Saturday.
"We talk about intention a lot," Aquinas coach Nellie George said. "In practice, we may have them serve 20 balls, and we want them to have intention with every one of them.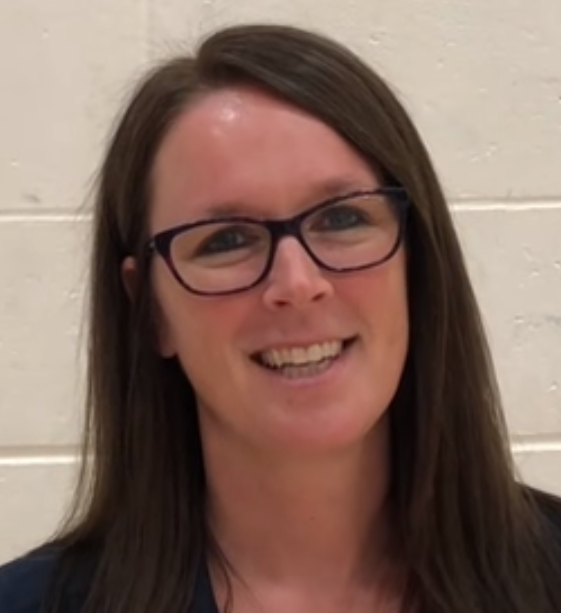 Theusch took the ball with her team leading 11-10 in the third. An ace made it 15-10, and she followed it up with four more points before Sydney Hammes ended the damage for West Salem with a block.
But by then, the Blugolds (8-3) had successfully withstood the punch in the face landed by the Panthers during the second set and were ready to take command and qualify for a sectional semifinal on Thursday.
The WIAA will seed sectional qualifiers and announce pairings on Sunday.
"I knew I had to serve aggressively," said Theusch, who had four aces. "There was a job to do for my team, and I just needed to do it."
Theusch's serving provided a couple of key stretches in a victory that included big performances by junior teammate Jacy Weisbrod and senior teammate Tori Nolte.
Weisbrod had 21 kills and Nolte 11 kills and 20 digs to go with sophomore Macy Donarski's 42 assists.
Sophomore Kendall Burkhammer had 10 kills to lead the Panthers (7-1), who also received nine from Hammes and 17 assists from senior Kendall Gerke.
"We got into a rotation where they had a good server, and we just couldn't get out of it no matter how hard we tried," West Salem coach Becki Murphy said. "Once we lost our momentum, we couldn't get it back."
While Theusch expanded a slim lead in the third set, she provided a needed spark in the fourth. The Blugolds trailed 15-10 when she marched back to serve this time. By the time she was done, the match was tied at 16, and the Blugolds took care of things from there.
Weisbrod was a consistent threat to the Panthers and was the beneficiary of better passing in later sets. West Salem was able to answer on some of her attacks, but Weisbrod was mostly overpowering.
"They really mixed things up with their hitters in terms of a hard attack, then a nice tip," Murphy said. "We didn't adjust well. We tried and attempted some delayed blocks, but we couldn't quite figure it out."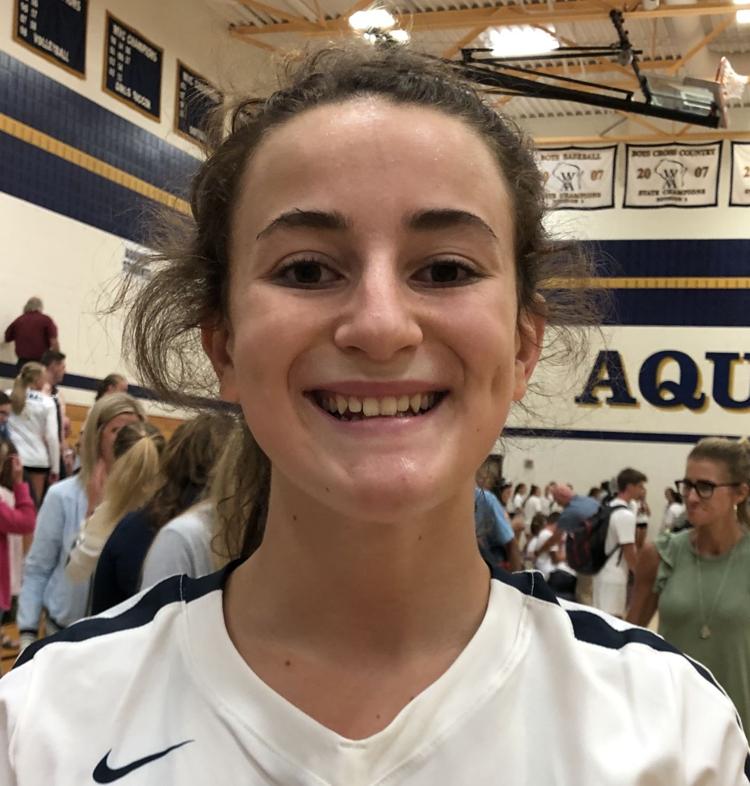 Weisbrod said Theusch's serving helped Aquinas recover from a disastrous second set. Senior Grace Brigson finished a big run for the Panthers with a quick strike to an open spot for an 18-9 lead, and Burkhammer ended the set with a kill.
"Our communication and serve-receive were better, and Bailey really served well," Weisbrod said. "We didn't have a lot of energy, and they are a really good team.
"We settled down and talked through a lot of what we needed to and got going."
Jim Falls, Wis.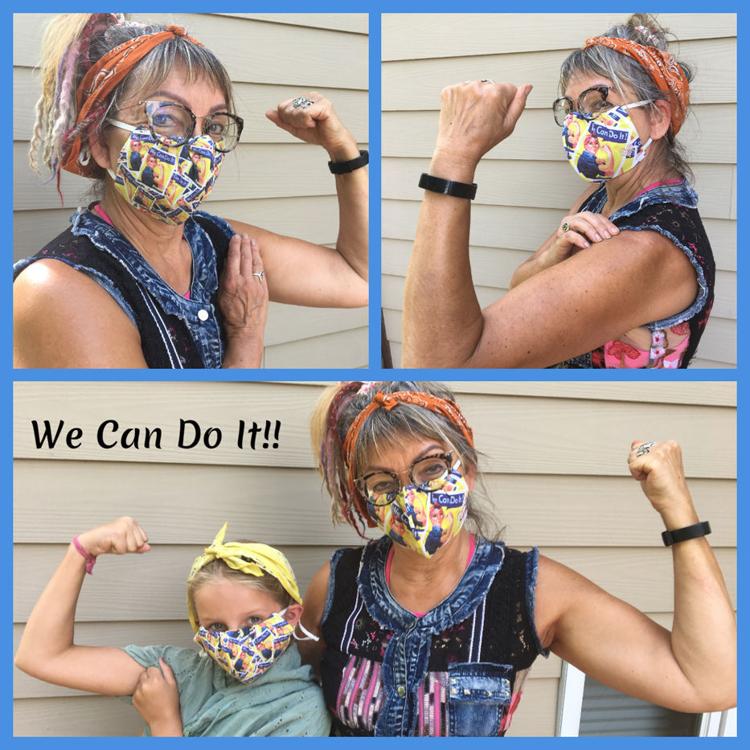 La Crescent, MInn.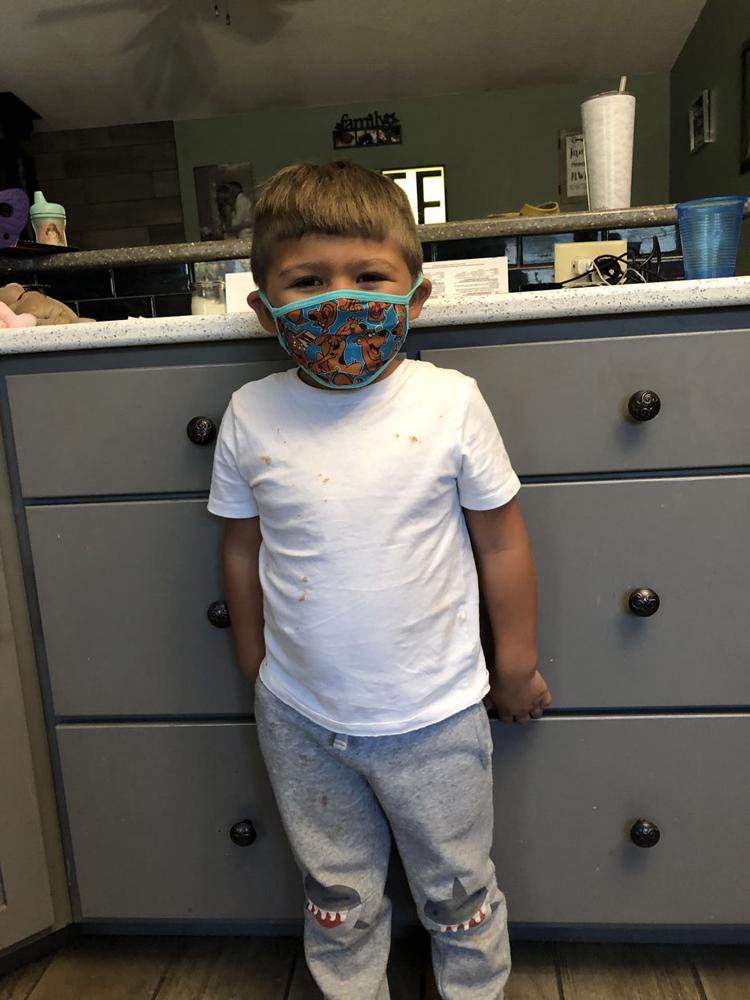 Working at the Tomah VA serving our Veterans during this pandemic!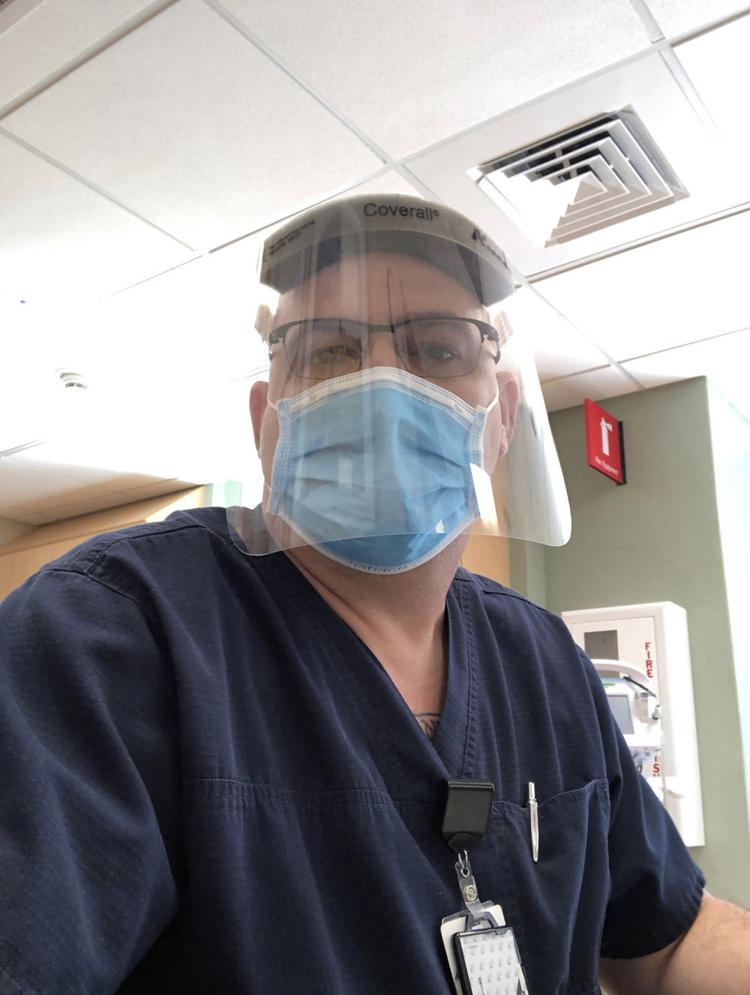 In My Family We all Wear Our Masks Cindy And Baby V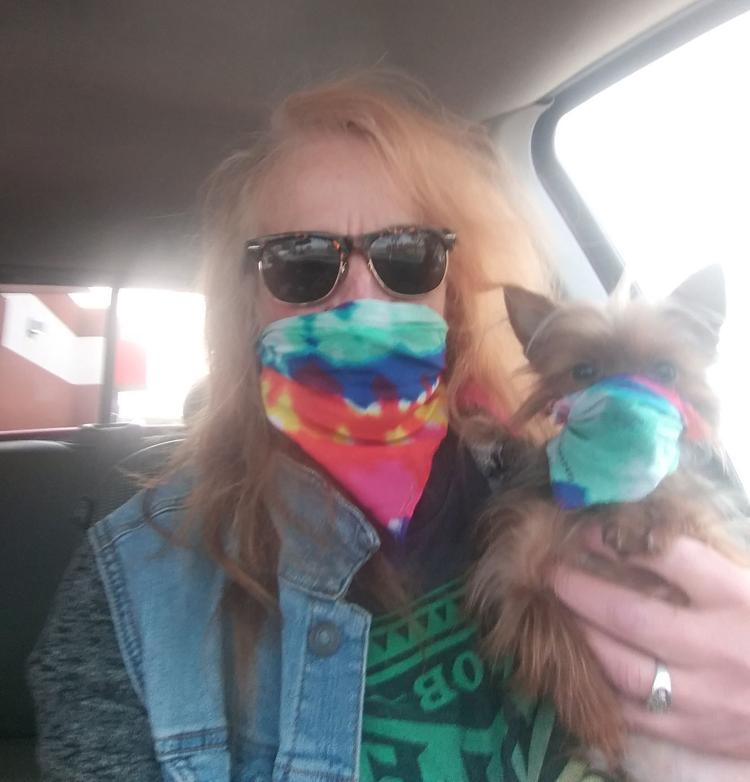 mask made by fellow West Salem High School chemistry teacher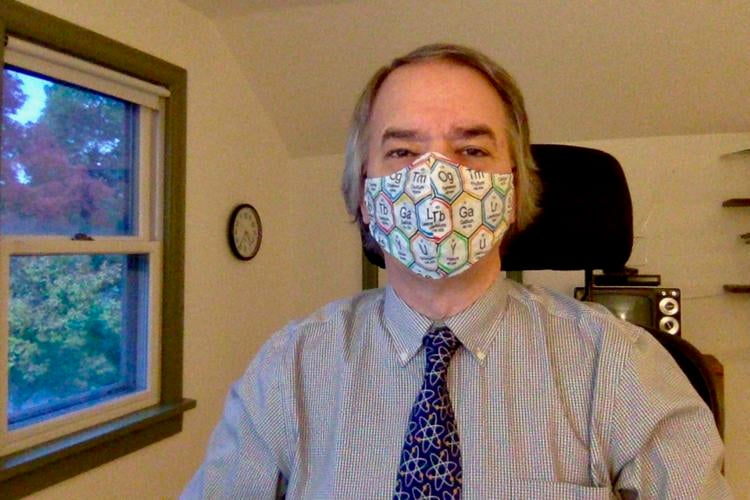 La Crosse punk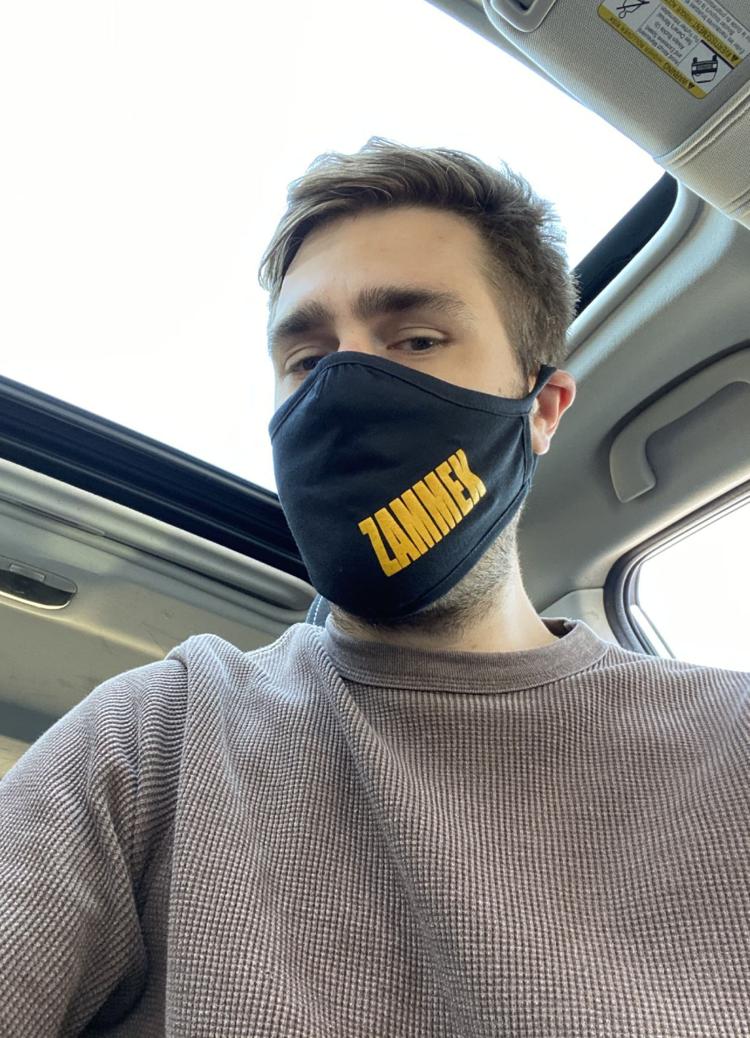 Lace for a lady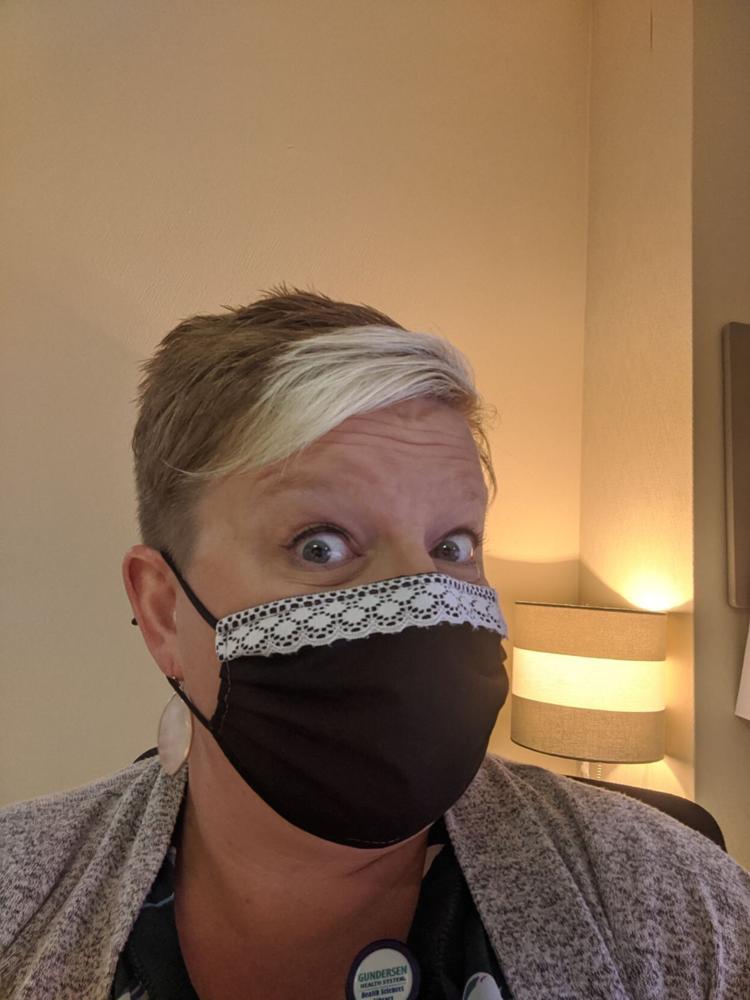 Caring for the community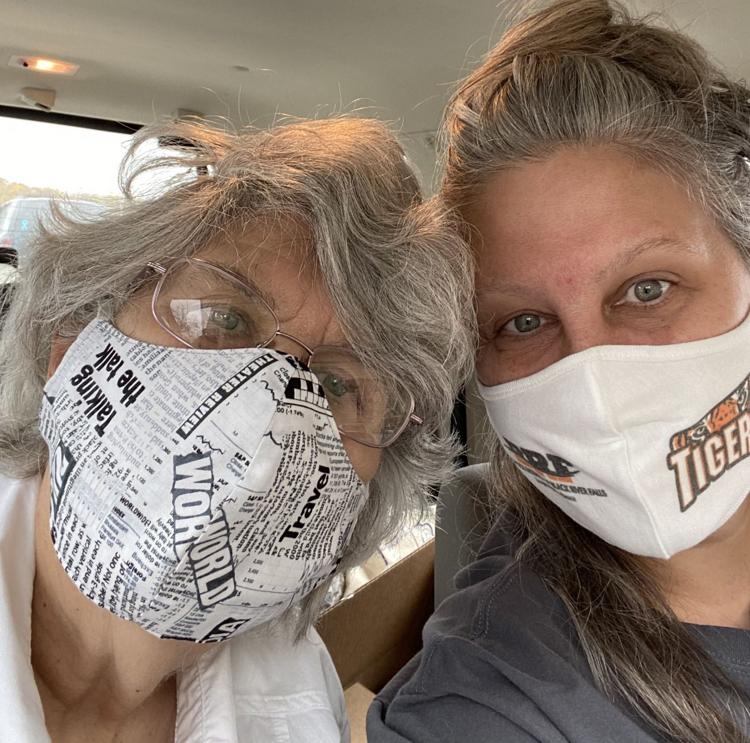 A mask with bling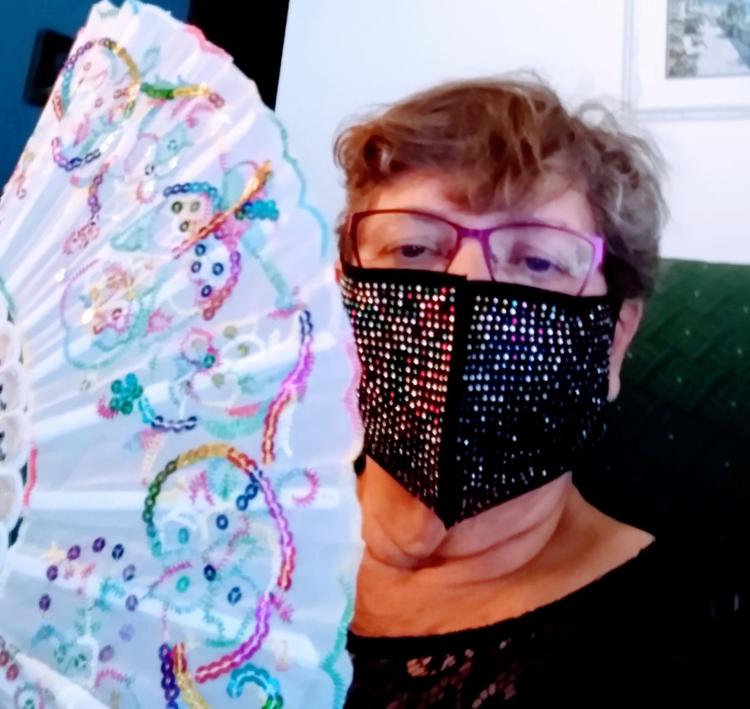 Dinner guests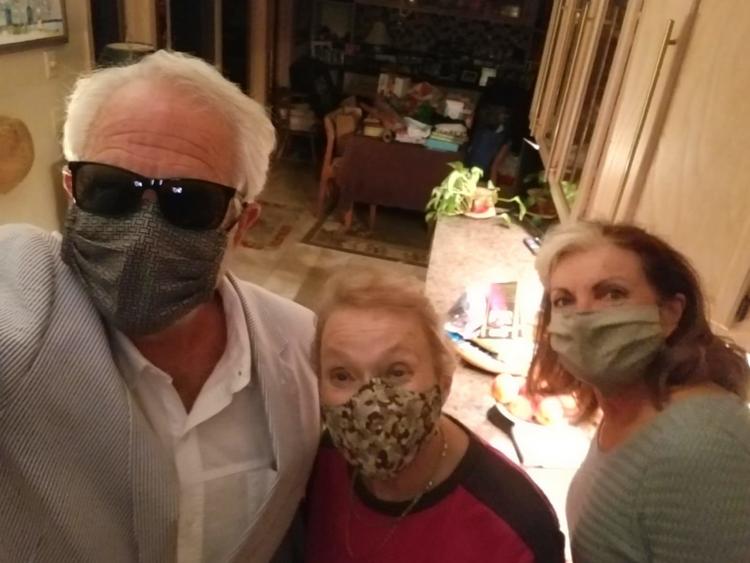 A Friendly smile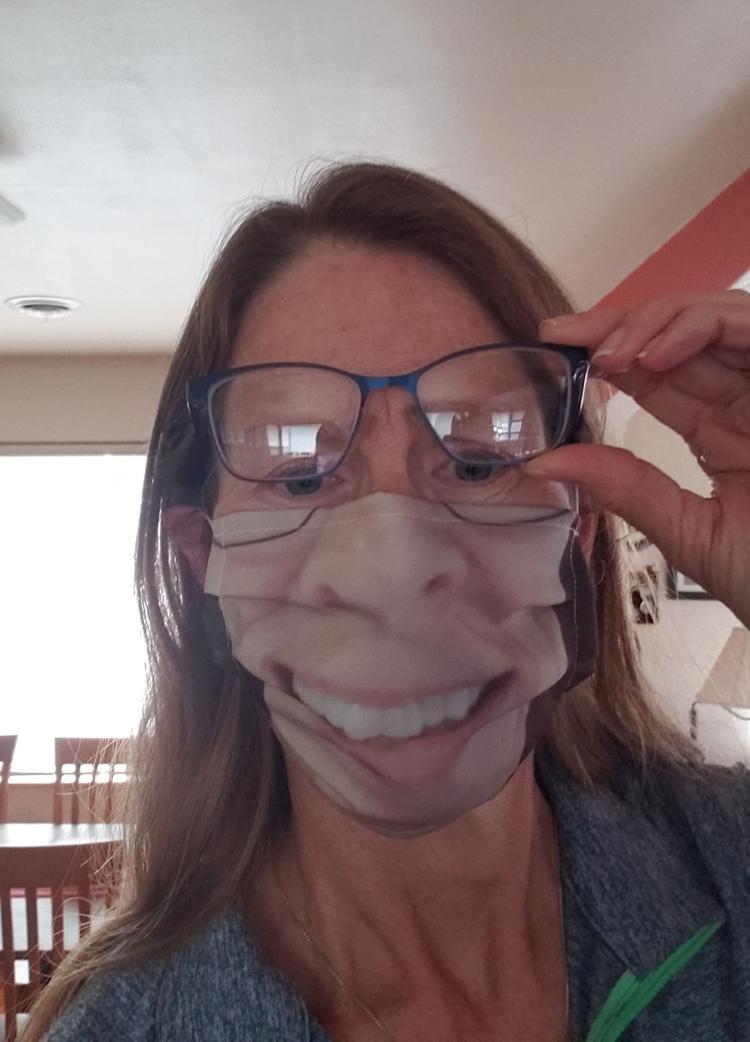 October 6: GIrls WIAA Division 2 sectional golf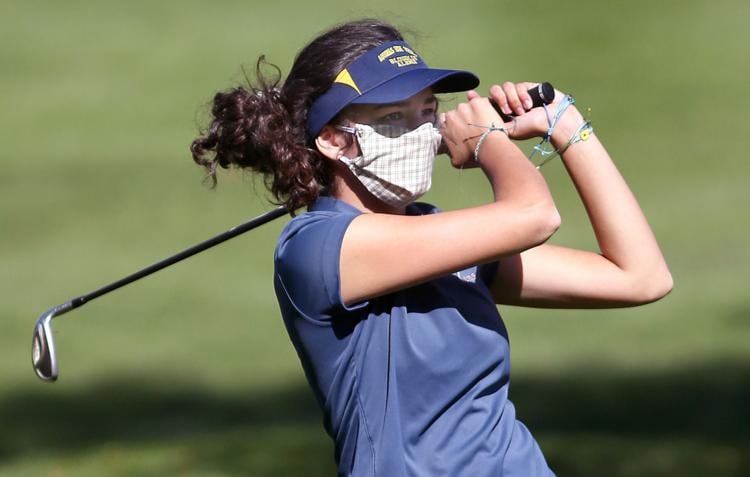 October 2: Edgar vs Onalaska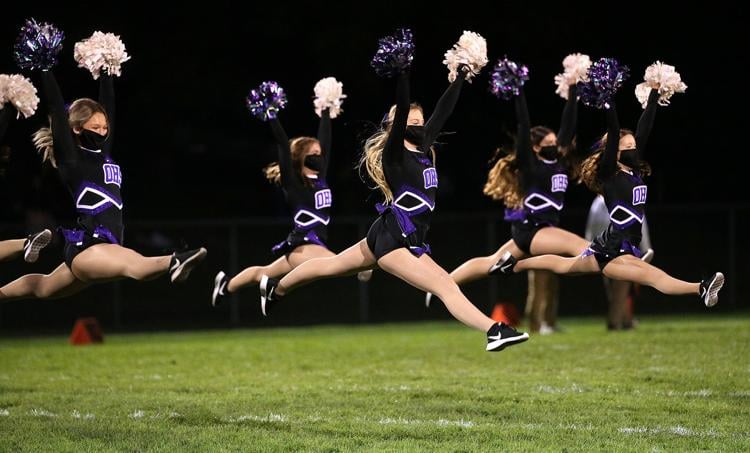 October 2: Edgar vs Onalaska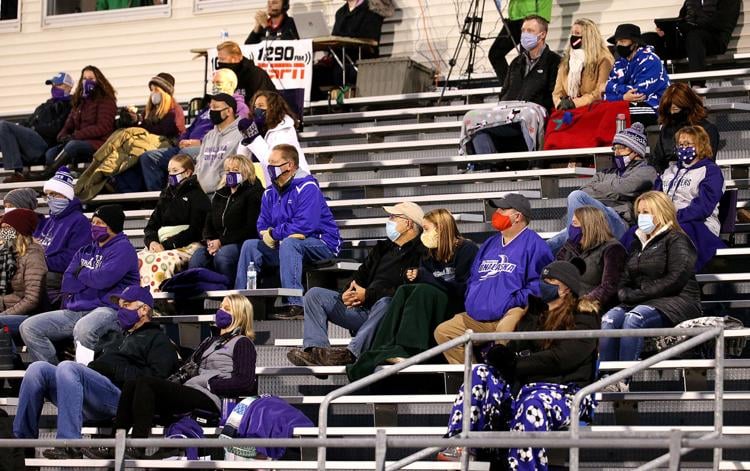 September 22: Aquinas vs Onalaska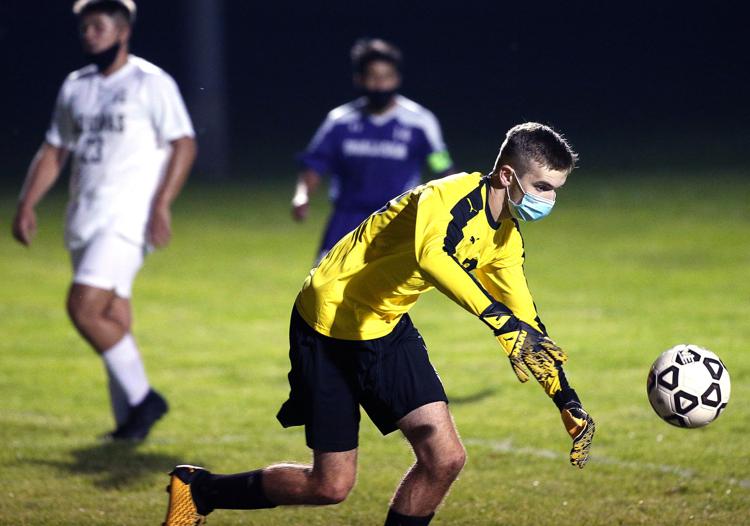 September 17: Westby vs Aquinas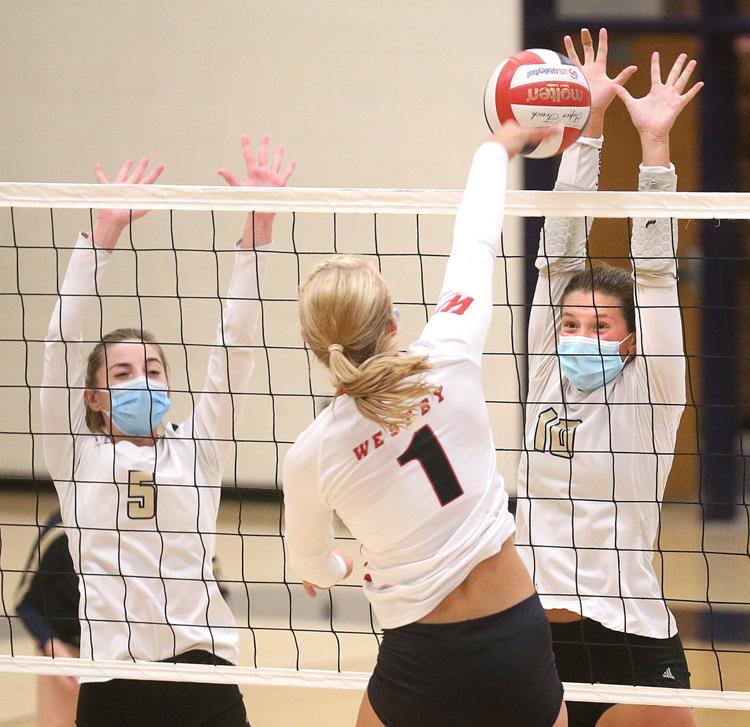 September 17: Westby vs Aquinas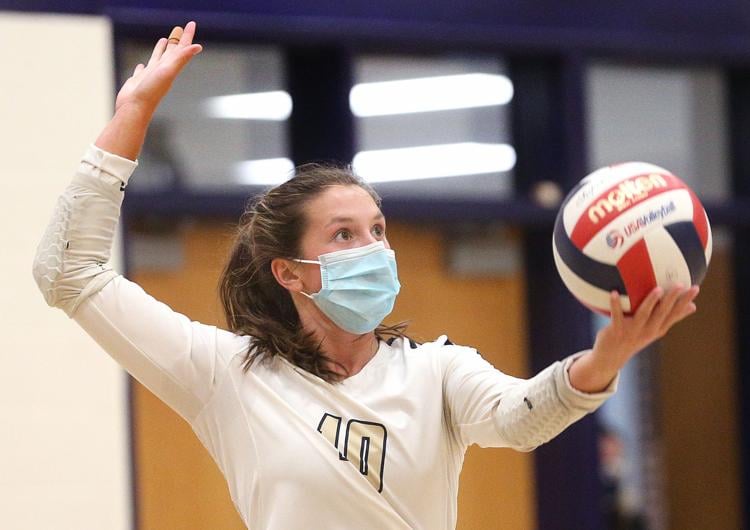 September 17: Westby vs Aquinas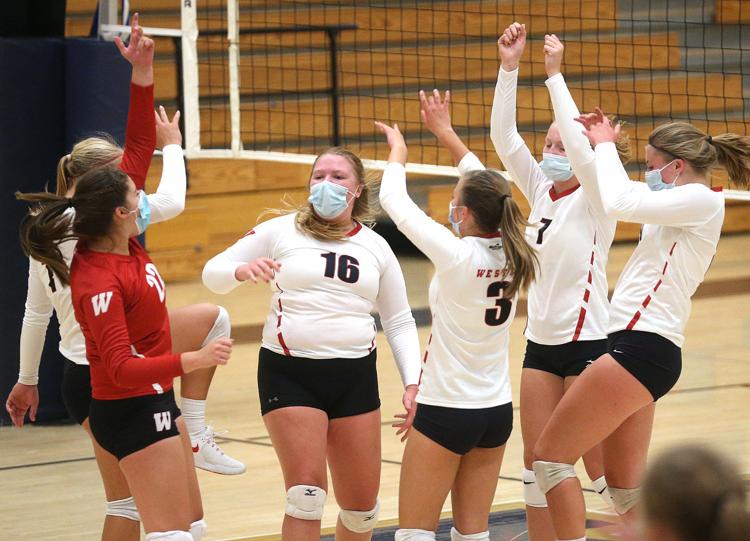 Holmen school lunches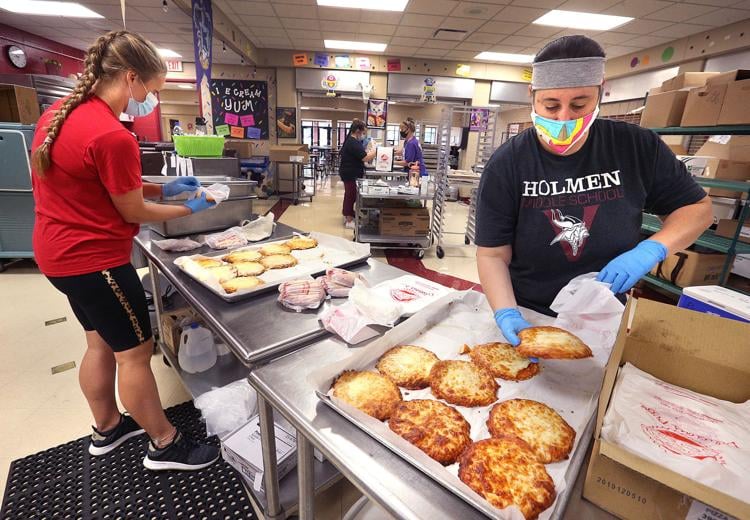 Noodles & Company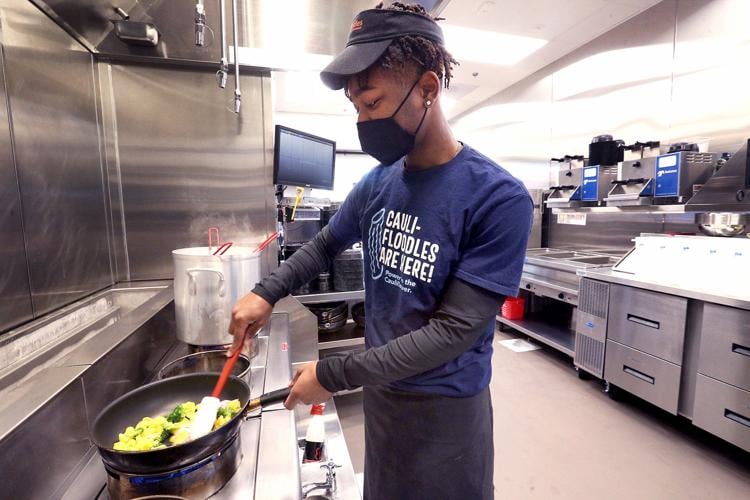 September 10: Dover-Eyota vs. La Crescent-Hokah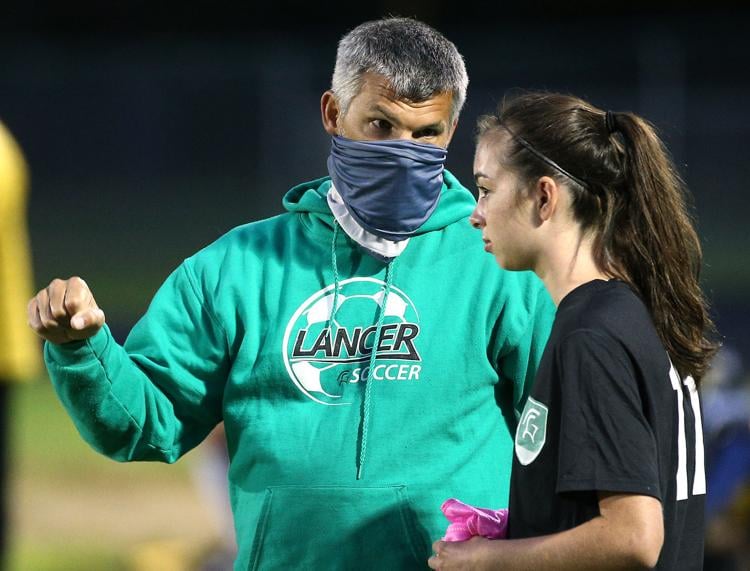 Onalaska Football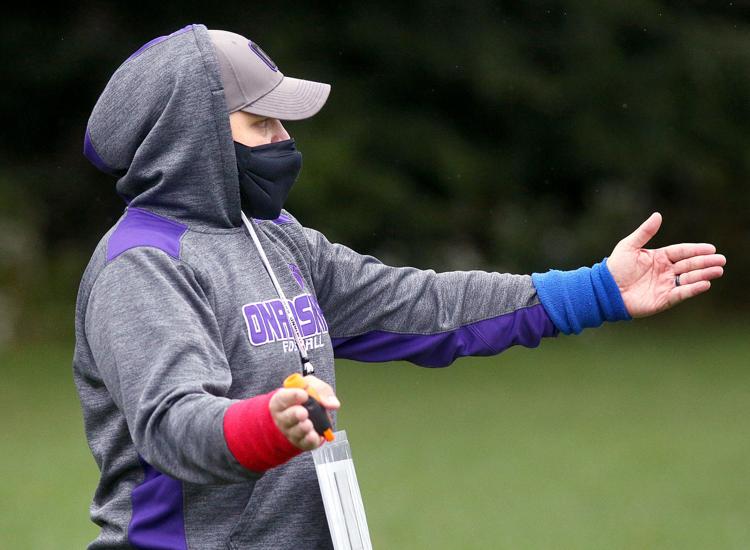 College during COVID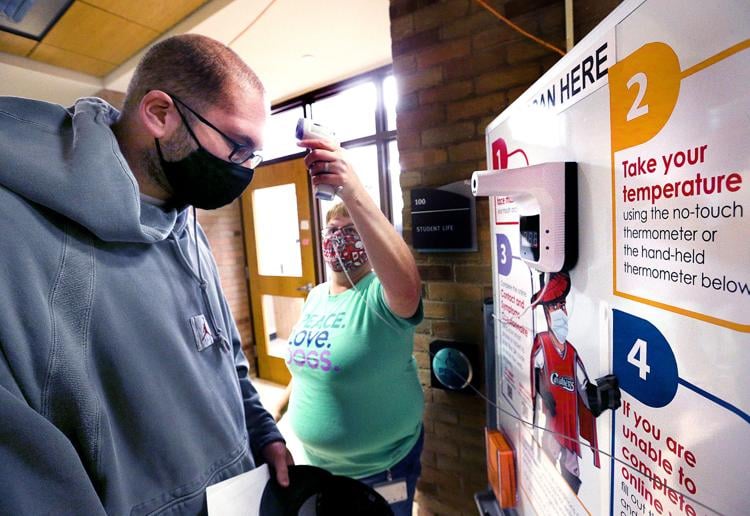 College during COVID
Vice President Pence at Dairyland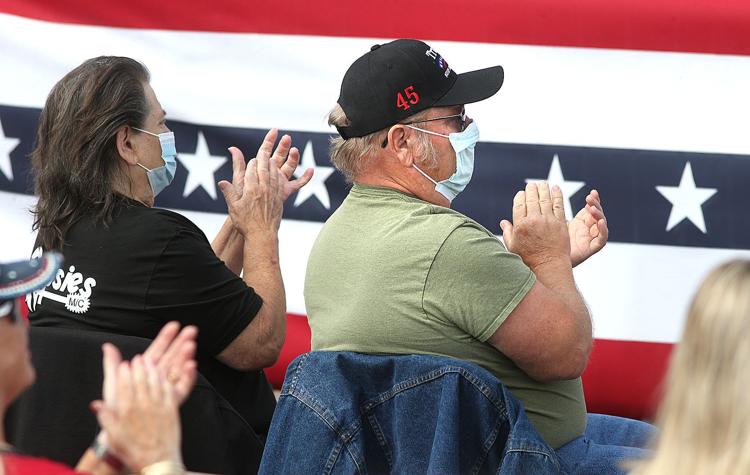 Vice President Pence at Dairyland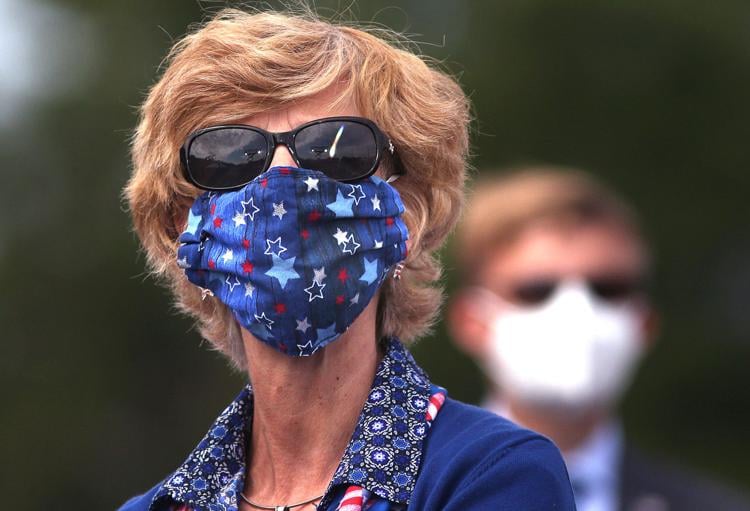 Scooping up smiles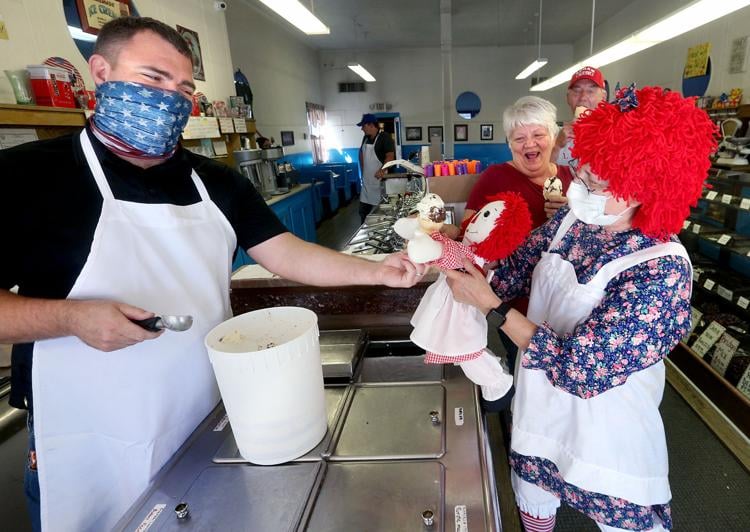 Be the first to know
Get local news delivered to your inbox!