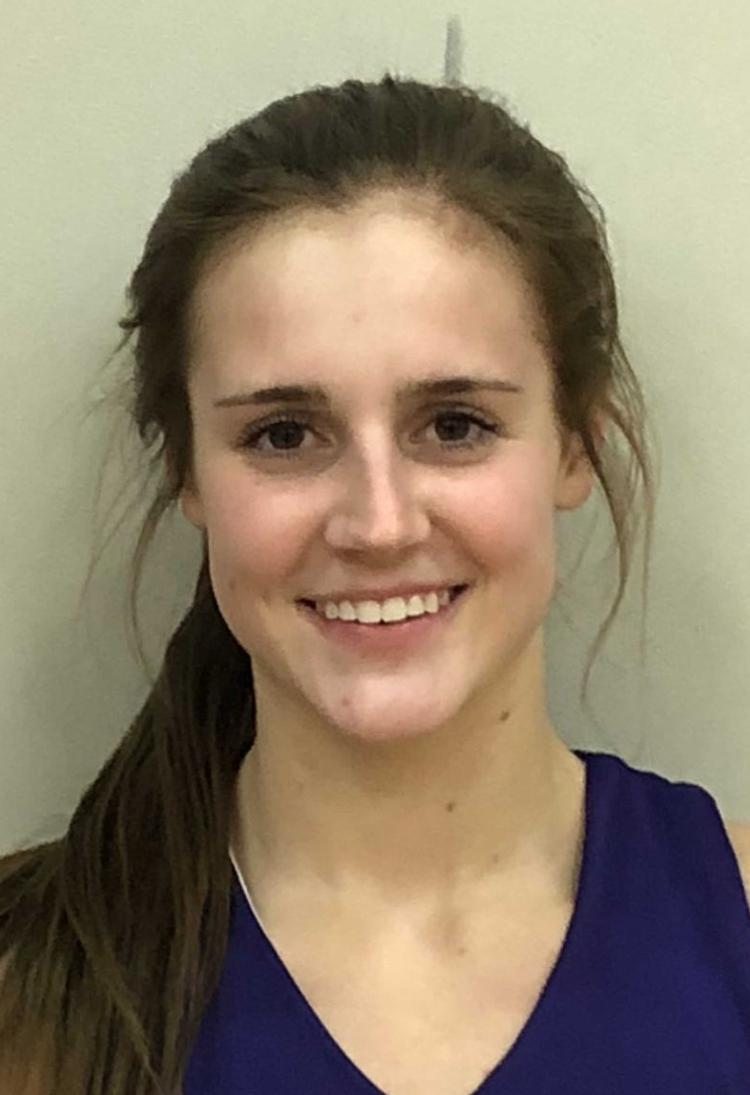 ONALASKA — Behind junior Olivia Gamoke's game-high 18 points, the second-seeded Onalaska High School girls basketball team beat seventh-seeded Medford 46-37 in a WIAA Division 2 regional semifinal Friday night in Onalaska.
The Hilltoppers (18-5) will host third-seeded Central, which beat Logan 67-53 on Friday night, at 7 p.m. Saturday for the regional title.
Onalaska outscored the Raiders 26-17 in the second half, thanks in large part to Molly Garrity, who scored all 12 of her points after the break. Garrity and Gamoke hit two 3-pointers each.
Lexi Miller added seven points, including making 3 of 5 free-throw attempts, but the Hilltoppers were just 5-of-16 from the line as a team.
Marissa Fronk led Medford (17-7) with 12 points.
New Richmond 61, Holmen 56
NEW RICHMOND, Wis. — Despite a game-high 22 points from Sydney Jahr, the fifth-seeded Vikings (13-10) never led and saw their season come to an end.
The fourth-seeded Tigers (18-5) had three players in double figures, including 12 points apiece from Barb Kling and Leah DeYoung.
Lexi Jeffers (11 points) was also in double figures for Holmen.
Division 3 regional semifinals
WEST SALEM — Ella Jordan scored 11 of her game-high 15 points in the first half to help the third-seeded Panthers (15-8) take a 30-20 halftime lead enroute to the victory.
Anna McConkey finished with 12, Maddie Quick added 10 while Aly Gilster and Abbie Cavadini each chipped in eight for West Salem — which will now face No. 2 Prescott on Saturday.
Grace O'Neill made four triples and finished with 14 points to lead G-E-T (9-15).
Prairie du Chien 71, Westby 45
PRAIRIE DU CHIEN — The third-seeded Blackhawks had four finish in double figures, led by Lily Krahn's game-high 16 points to advance to Saturday's regional final against Evansville.
Macey Banasik added 15, Ella Hager scored 14 and Allison Allbee finished with 13 for PdC (17-6).
Grace Hebel scored 13 points while Josi Bishop and Macy Stellner each added 10 for Westby (18-6).
ARCADIA — Nothing was reported to the Tribune.
Division 4 regional semifinals
Melrose-Mindoro 67, C-FC 27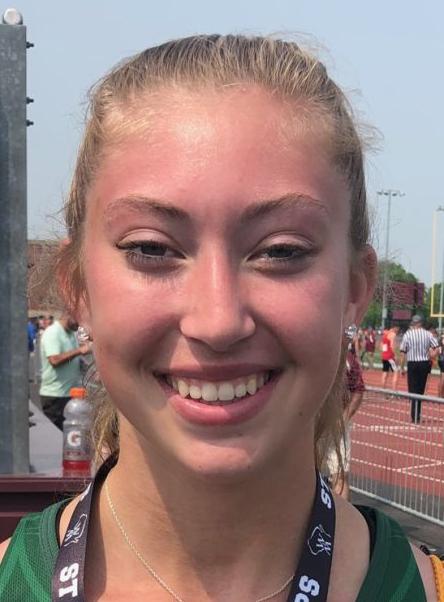 MELROSE — Mesa Byom scored a game-high 18 points and Emily Herzberg added 16 for the top-seeded Mustangs (22-1), who will host fifth-seeded Fall Creek in a regional final Saturday.
Herzberg, who hit three 3s, had 13 of her points in the second half as Melrose-Mindoro built on a 38-16 halftime lead.
Maile Gotzinger had eight points to lead the eighth-seeded Pirates (11-13).
Onalaska Luther 60, Belleville 43
ONALASKA — Grace Manke had a game-high 21 points for the fourth-seeded Knights (15-8), who will play at Aquinas on Saturday for the regional title.
Onalaska Luther, which led 27-16 at the half, also got solid contributions from Jalen Schwichtenberg (nine points), Annabelle Koenig (eight points), Cassie Warren (eight points) and Rachel Koenig (seven points).
Mickey Stampfl (10 points) was the only player in double figures for the fifth-seeded Wildcats (14-10).
Division 5 regional semifinals
Bangor 66, Plum City/Elmwood 25
BANGOR — The top-seeded Cardinals (22-1) had five players in double figures and advanced to the regional final, where they will meet fourth-seeded Blair-Taylor.
Nora Tucker led the way with 20 points, Hayley Jones added 15, Karsen Kershner finished with 12 and Andrea Olson and Megan Miedema had 10 apiece. Jones was 12-of-14 from the free-throw line, and Miedema made 7 of her 8 free-throw attempts.
Hannah Forster had nine points to lead the eighth-seeded Blue Devils (12-12).
Bangor led 28-10 at the half.
Blair-Taylor 65, Royall 58
BLAIR — Freshmen Linsay Steien and Abby Thompson combined for 39 points to help the fourth-seeded Wildcats outlast No. 5 Royall.
Steien finished with a game-high 22 points while Thompson drilled a pair of triples in the opening minutes en route to 17 points. Lauren Kidd added nine while Marlee Nehring chipped in eight for Blair-Taylor (19-5), which moves on to face top-seeded Bangor on Saturday.
Cashton 70, Alma Center Lincoln 55
CASHTON — Junior Adelynn Hyatt scored a game-high 28 points and freshman Braylee Hyatt added 22 as the third-seeded Eagles (20-4) pulled away in the second half after leading 33-25 at the break.
Both Hyatts were effective from the free-throw line — Adelynn was 10-of-11, and Braylee was 10-of-15.
Jacquelyn Paul had 12 points to pace the sixth-seeded Hornets (13-11).
Cashton will play at second-seeded Eleva-Strum on Saturday.
Be the first to know
Get local news delivered to your inbox!