WEST SALEM — All tied up with 18 seconds left, the Black River Falls High School boys basketball team was in agreement coming out of the timeout: The Tigers were going to hold for the last shot. 
Only sophomore Mike Roou had other ideas. 
Bringing the ball up against the West Salem pressure, Roou made a move at about half court and realized nobody came over to cut him off, so he kept going until he leapt high off both feet just a few steps inside the free-throw line, where he absorbed the contact before banking home the runner with 9.4 seconds left to give the Tigers a two-point lead. 
It proved to be the game-winner.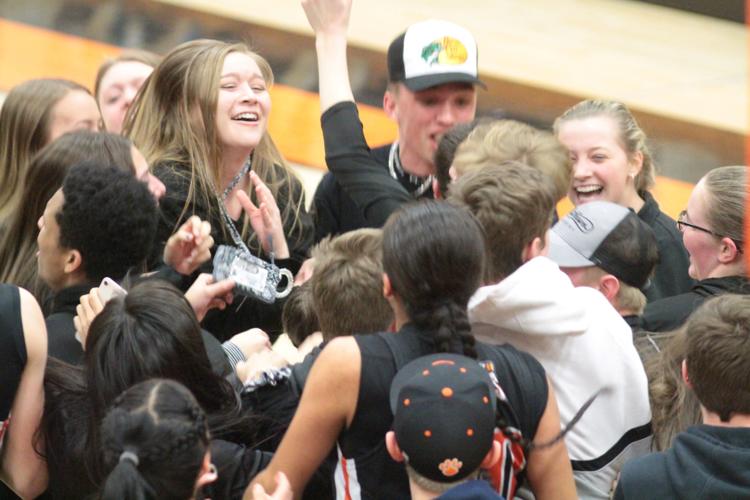 West Salem's bid to tie missed and the fifth-seeded Tigers pulled off the upset, defeating the fourth-seeded Panthers 56-54 in a WIAA Division 3 regional semifinal Friday night at West Salem High School.
When Roou was making his drive, Tigers coach Dave Cowley didn't exactly like what he was seeing. 
"That was the exact opposite of what I said," Cowley said with a laugh. "In the timeout, I said, 'we are taking the very last shot. We are going to run a five-out spread' and he just, he played like there was almost five seconds to go. As soon as he shot it, I yelled out 'no' and then 'nice shot.'
"He was either going to be the hero or sick to his stomach if he missed."
His teammates were also a bit surprised to see Roou take that quick of a shot.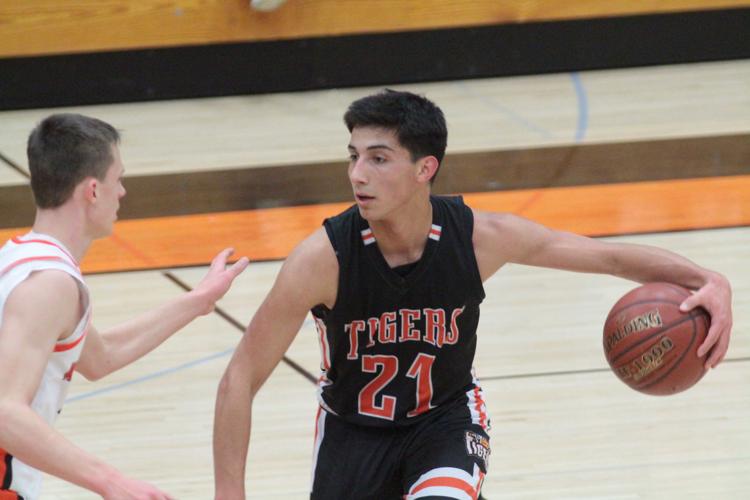 "I thought he was crazy for a second, because there was 18 seconds left," senior Elliot Bird said. "I was worried."
As for Roou, there was never any doubt. He saw an opening and took it. 
"I made a move and got by him and I didn't see anyone stopping me," Roou said. "Normally I go until somebody stops me, so I just kept going. I didn't exactly hear coach say stop, my mind was just telling me to go, go, go. I didn't call bank, but hey it went in." 
West Salem (14-9) had tied it on a pair of Jack Hehli free throws after a somewhat controversial call overturned the original call of a charge. But after discussion the refs ruled that Hehli was pushed first before the charge. Hehli swished both of them through to knot it up at 54 with 18 seconds left to setup Roou's heroics. 
Roou's game-winner capped off a back-and-forth second half that saw seven lead changes with four coming in the final five minutes.
This was a game, too, that Black River Falls (16-8) wanted bad. Last time these two teams played, the Tigers blew a 15-point second half lead with West Salem outscoring them 44-23 in the second half to pull out the victory. It was a game that proved to be the difference maker when it came to the Coulee title with West Salem finishing 9-3 in the Coulee and BRF 8-4. 
"That's what we had been talking about all week at practice," Bird said when asked about that Feb. 4 game. "We knew we could handle them."
"We didn't come here to win, we came here expecting to win," Roou said. 
Bird was solid down the stretch, scoring 13 of his team-best 21 points in the second half. Mike Roou added 12 while Chase Yaeger added 10, hitting two big 3s in the second half. Jeff Dobson came up huge as well, swishing home a a pair of free throws to tie it at 52 before giving the Tigers a 54-52 lead with two more free throws after he was fouled after making a steal. It was his only four points of the night. 
"Other kids stepped up," Cowley said. "I'm just super proud of the boys."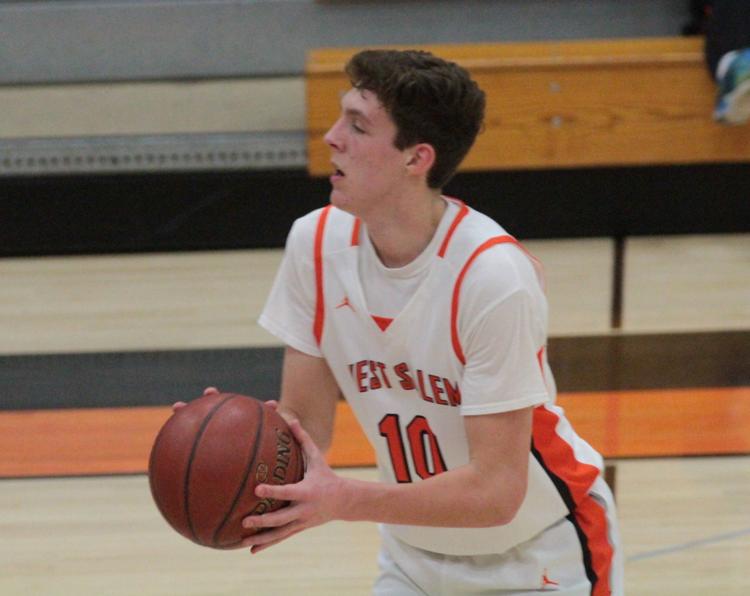 Josh Hauser did his best to keep West Salem in it.
The senior was terrific at times, taking full advantage after 6-foot-5 Trey Cowley did not return after suffering a concussion late in the first half. Hauser scored 16 of his team-best 21 points in the second half and at one point scored eight in a row and 11 of 13 to help the Panthers turn a four-point deficit into a 44-39 lead midway through the second half. His 3 with just over three minutes remaining gave the Panthers a 50-48 lead, but that would be the last field goal the Panthers would make. 
The Tigers now move on to face top-seeded Wisconsin Dells Saturday in the regional final. 
"It feels great that we get to keep playing and our season isn't done," Bird said. "We definitely think we have a good shot tomorrow." 
Be the first to know
Get local news delivered to your inbox!