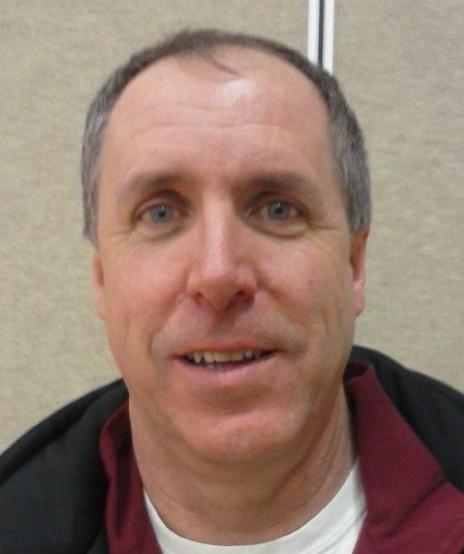 HOLMEN — Steve Blank had a couple of instances when he thought it best to step away as the coach of the Holmen High School boys basketball program.
But he decided against it each time. He loved the game and his association with it too much to walk away.
Blank's love for the game hasn't changed, but his position in life has, so Blank has announced that he coached his last game Friday night after a 65-34 loss to top-ranked Onalaska in a WIAA Division 2 regional semifinal.
"My family is spreading out," Blank said in reference to children and grandchildren from the Twin Cities to Florida. "It's getting harder to do the things I want to do with my life and my family."
This season marked the 24th that Blank led Holmen and the 34th in the program after starting out as an assistant coach for Gary Johnson.
The Vikings won 306 games and lost 260 with Blank, a Logan graduate, at the helm and advanced to the WIAA Division 2 state championship game before falling to Waukesha Catholic Memorial in 2004.
Holmen was 8-16 this season with wins in four of its final six games. The Vikings qualified for the regional semifinals with an impressive 60-50 win over Sparta that included coming back from a 10-point halftime deficit.
Holmen had eight straight winning seasons from 1999-2000 through 2006-2007 and always had the ability to be a thorn in the side of their opponents no matter their record. The Vikings last won the MVC in 2015.
Demands on coaches have done nothing but increase in recent years. Most of the work now is done in the offseason, and how that takes place can go one of two ways depending on the culture of the school.
Many dominant basketball programs are filled with athletes committed to that sport. Smaller schools generally have no choice but to use players committed to several sports.
Blank said that Holmen is a school that is similar to the smaller schools in that it is filled with three-sport athletes.
"The last three or four years, I've had a lot of kids who were basketball players second or third," he said. "That's hard because you aren't getting your kids to work together like they do at a lot of the other schools."
Open enrollment, the transfer culture and regular weeknight travel have also worn on Blank in recent years. While those things haven't changed his love for the sport itself, it has changed his experience in the big picture.
That is what finally led him to act on feeling the need to move on at this point.
"It's been fun and I do still love the game," Blank said, "but there are some other things going on in my life, and it's probably time to start looking at those."
Be the first to know
Get local news delivered to your inbox!