RICHLAND CENTER, Wis. — Aquinas High School's Conley Malone walked out of the locker room with his head held high, and rightfully so following the Blugolds' WIAA Division 4 boys sectional semifinal on Wednesday night.
Top-seeded Mineral Point defeated Aquinas 82-69 in front of a capacity crowd of 1,500 people at Richland Center High School, but Malone and his Blugolds teammates had nothing to hang their heads about.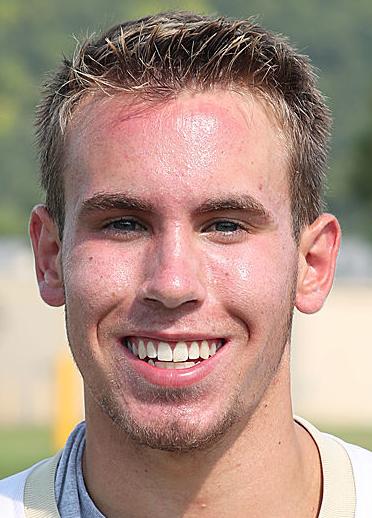 "We did everything we could," said Malone, who scored a team-high 23 points to lead Aquinas (13-13). "They were just a great team. They knocked down shots, we knocked down shots, but they just made more than us. We gave them everything we had. We gave our whole heart, and I'm just so proud of everyone."
The Pointers (21-4) jumped out to a 10-2 lead over the first four minutes, but the Blugolds found a way to battle back and take a 33-31 lead with 2:15 left before half. Back-to-back 3-pointers by freshman Brayden Dailey, however, sparked an 8-0 run that gave Mineral Point a 39-33 lead at half.

"We knew that they were capable of going on a run," Aquinas coach Brad Reinhart said.
"We got down by a few more points, and that part wasn't great, but the way they responded didn't faze our kids. They responded and battled back, but it was just a matter of running out of gas and not being able sustain it down the stretch."
Sophomore Isaac Lindsey, a NCAA Division I recruit, scored a game-high 30 points to lead Mineral Point, while Dailey added 23 and senior Chance Wendhauser scored 16 points for the Pointers.
That level of firepower was no surprise to Reinhart and the Blugolds, but was simply too much for Aquinas to overcome.
"A few months ago, we talked about how this was the game," Reinhart said. "We wanted to play Mineral Point in a sectional-level game, and our kids did it. We got to this game, proved that we belong here, and that's all that we can ask."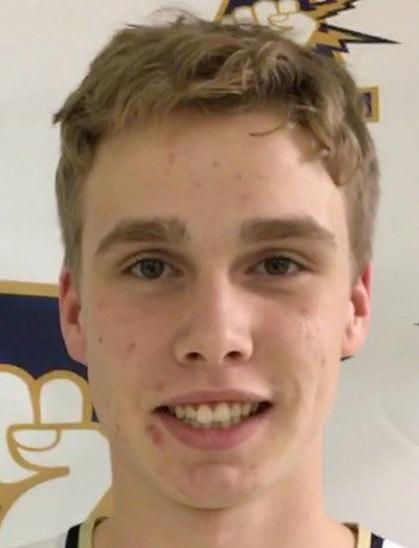 Senior Randy Jacobson added 22 points for the Blugolds, while Malone closed out his Aquinas career with 1,099 points, seventh on the school's all-time scoring list.
"Our seniors are first-class kids, and they led this group," Reinhart said of the senior group, which also includes Nick Johnson and Jonathan Klauke. "They're the ones that made a run possible. They showed up every day and worked their tails off, and really led by example."
Malone hit five of the Blugolds' eight 3-pointers, but the size and depth of the Pointers put an end to Aquinas' dream of a second state tournament appearance in three seasons.
"It hasn't really sunk in for me," Malone said following the game. "It's the last time I'll be playing truly competitive basketball, and it's going to be tough, but the program is in such good hands with Coach Reinhart and all the young guys. They're going to be really good in the future."
---