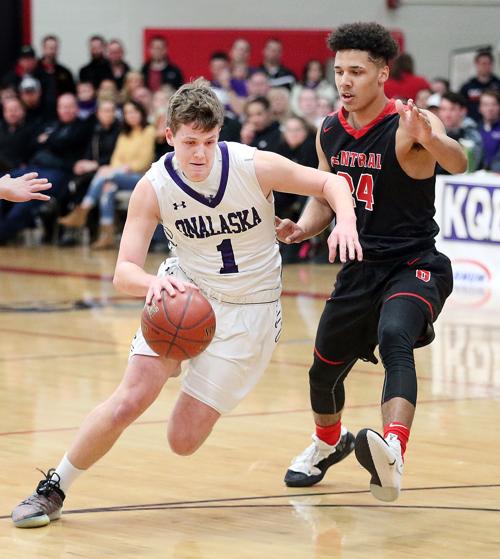 UPDATE: Attendance will be severely restricted for tonight's Central vs. Onalaska boys sectional tournament basketball game, and the venue has been moved from UW-La Crosse to Logan High School, as a precaution with spread of COVID-19.  The WIAA has imposed restrictions limiting attendance to 250 people. The entry list will be based on an administrative list put together by the staff and coaches of each school.
---
The belief that a team is tough to beat three times in one basketball season has been around for a long time.
Beating a state-ranked team three times isn't easy, but it's certainly possible, and that's just what the Onalaska High School boys basketball team intends to prove in a WIAA Division 2 sectional semifinal at Logan High School on Thursday night.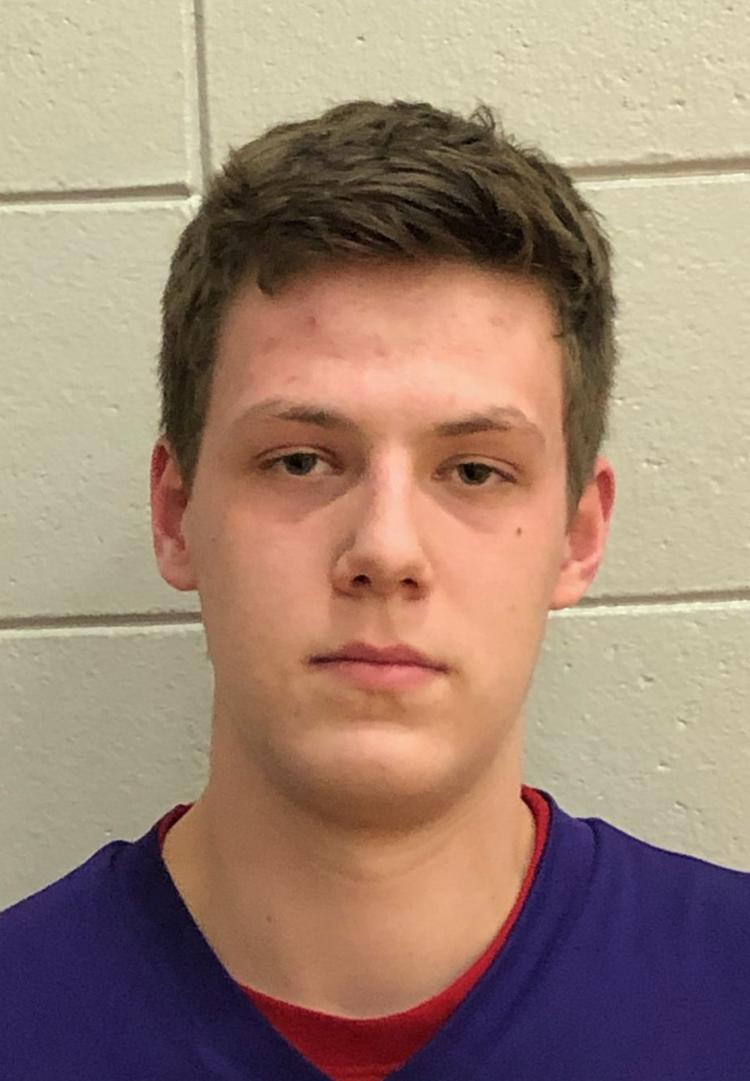 Fourth-ranked Central (19-5) has played in four straight WIAA Division 2 state tournaments and ended the Hilltoppers' season the last three years.
But top-ranked Onalaska (23-1) stopped the Red Raiders' four-year run at the top of the MVC by sweeping them during the regular season and played well enough to believe it can duplicate what Central did to it a year ago.
"I think if you look at the stats, it's a little bit of a fallacy," Onalaska coach Craig Kowal said of teams failing in attempts at three-game sweeps. "But we know they are a good team and beating them three times is going to be tough."
At the same time, there is no reason for the Hilltoppers to think they can't win. Onalaska brings a deep, experienced and talented team to Mitchell Hall. It also brings a group with strong focus as shown after Central built big leads at the beginning of both previous games.
The Red Raiders may not have had the chance to land a knockout punch in the first two games, but they certainly had the Hilltoppers on the ropes.
Central had a 12-2 lead in the first game at Onalaska and wound up losing 73-61. It led 11-0 on its home court a month later, but the Hilltoppers rallied to win that one 60-54.
After making successful comebacks in those games, it will be difficult for Central, no matter how well it plays, to get in the heads of Onalaska.
The Hilltoppers, of course, will have to focus defensively on University of Wisconsin commit Johnny Davis, who averages 27.7 points per game and had a combined 58 to go with 29 rebounds in the first two games against Onalaska.
"We have to keep him off the foul line first and foremost," Kowal said of Davis, who has made 19 of 27 free throws against the Hilltoppers this season. "He can score in every way possible, so you just kind of have to pick your poison.
"His 3-point shot has been unbelievable this year, too. If you can keep him off the offensive glass, it helps, but the biggest thing is you can't give him those free ones at the line."
Senior Carson Arenz has been solid the first to games against Central and has averaged 18 points and 5.5 rebounds. Arenz has made 9 of 18 shots overall and gone 6-for-13 from the 3-point line and 12-for-16 on free throws. His 22-point performance in the second meeting was very impressive.
Be the first to know
Get local news delivered to your inbox!