Rhett Koenig could bank on loads of experience despite being a freshman while wrestling for a WIAA Division 2 state championship last year.
And while he is certainly more experienced as a Prairie du Chien High School sophomore, Koenig faced a much different situation when he lined up to face Neillsville co-op sophomore Luke Dux on Saturday.
"When I wrestled (Portage's Chase) Beckett (for the championship) last year, I'd already wrestled him twice, and that sure helped a lot," Koenig said. "It wasn't the same this year because you get here and see a bracket of people you haven't wrestled yet because of the way the season was."
But none of that mattered.
Dux (14-3) followed his scouting report, and it worked until Koenig (19-1) decided it wouldn't any longer. Koenig became a two-time state champion by pinning Dux four minutes into their 113-pound title bout at Adams-Friendship.
Dux fought his way to a scoreless first period and took a 1-0 lead before Koenig took control quickly and for good.
"I knew it was going to be hard to score on me," Koenig said about going to the third period in a tight match. "I just had to trust that my offense would be better than his, and things just started coming together near the end."
Koenig's performance highlighted a big day for Prairie du Chien, which took seven qualifiers to the tournament. Four of them finished six or better, and senior Bradyn Saint joined Koenig in the finals before scoring a runner-up finish at 195.
Senior Matt Rogge (17-4) placed fifth at 152, and sophomore Maddox Cejka (14-6) placed sixth at 132 for the Blackhawks, who have also qualified for next weekend's Division 2 team state tournament back at Adams-Friendship.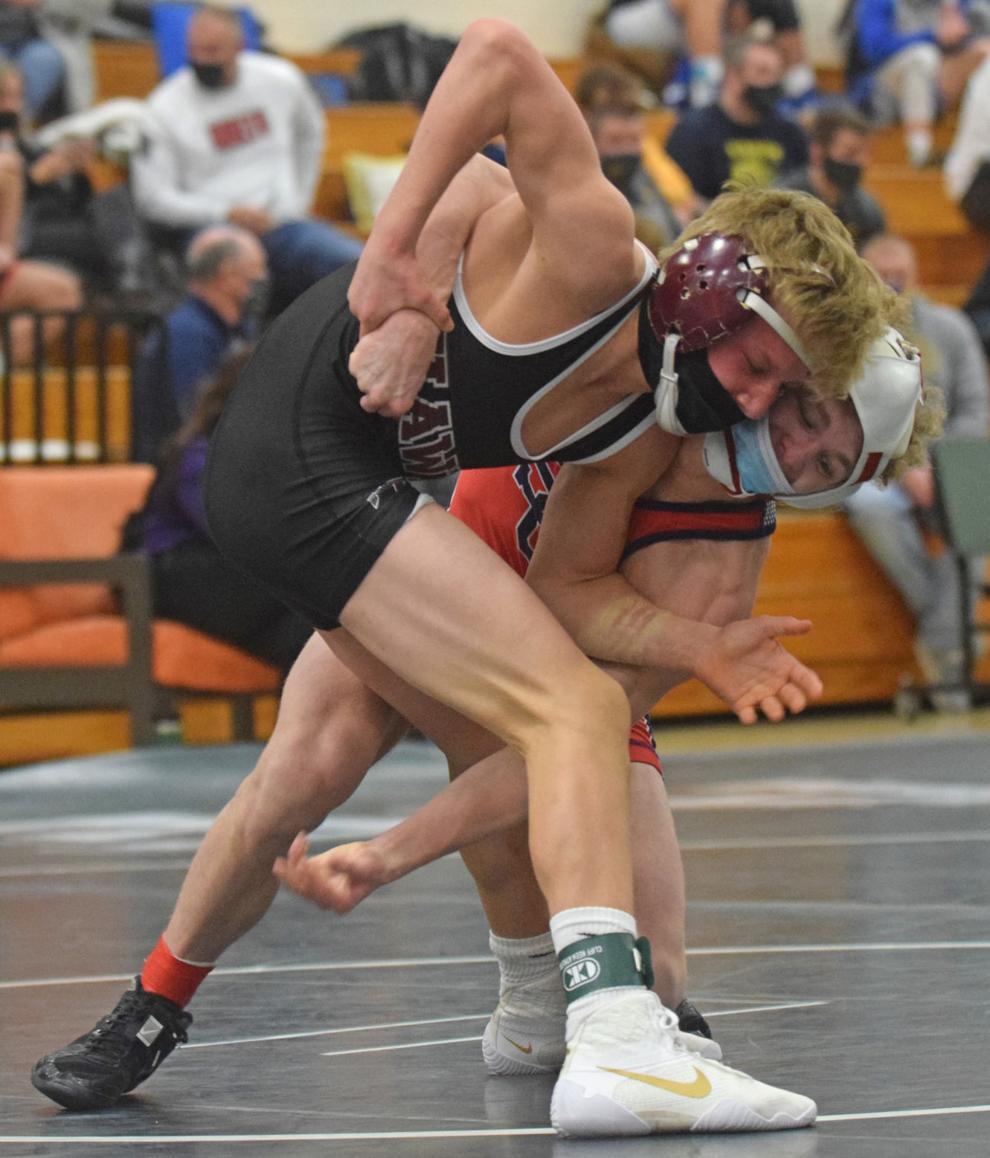 Saint (17-1), who is ranked third by Wisconsin Wrestling Online, advanced to the finals with a pin of eighth-ranked Jon Mathieu of Sheboygan Falls and a 4-3 decision over second-ranked Devin Wasley of St. Croix Central in the semifinals.
Top-ranked Jared Stricker of Ashland awaited Saint in the finals and pulled away from a 2-2 tie after two periods with an escape and takedown early in the third. Saint received a penalty point and escaped late, but Stricker (17-0) prevailed 5-4 for the title.
Koenig didn't go into his match with Dux blind. The two also met up during last year's state tournament, and Koenig beat him 8-7 in the semifinal match. But wrestlers change, and Koenig simply had to figure out when to force the action.
"He scouted me for sure, and it was a little hard to open him up and get to my offense," Koenig said. "I knew, once I was able to control the ties better, I could get to my offense better.
"It was kind of a struggle the first few minutes."
The Blackhawks also had state qualifiers in freshman Mason Baumgartner (14-6) at 106, sophomore Ryder Koenig (16-3) at 120 and sophomore Luke Kramer (14-7) at 145. They were all eliminated in the first consolation round.
ANDERSEN MEDALS AGAIN: Melrose-Mindoro/G-E-T junior Tanner Andersen (21-2) turned a dominant second period into a fifth-place performance at 126.
Andersen used a reversal and put Adams-Friendship's Jordan Dolata (12-4) on his back for three more points on his way to a 9-0 major decision.
Andersen, who placed fifth as a freshman and fourth as a sophomore, split his four matches and was pushed into the consolation round with a 4-0 loss to Winneconne's second-ranked Caleb Meunier.
Photos: WIAA Division 2 state individual wrestling tournament
Cale Anderson and Viroqua coach Eric Anderson D2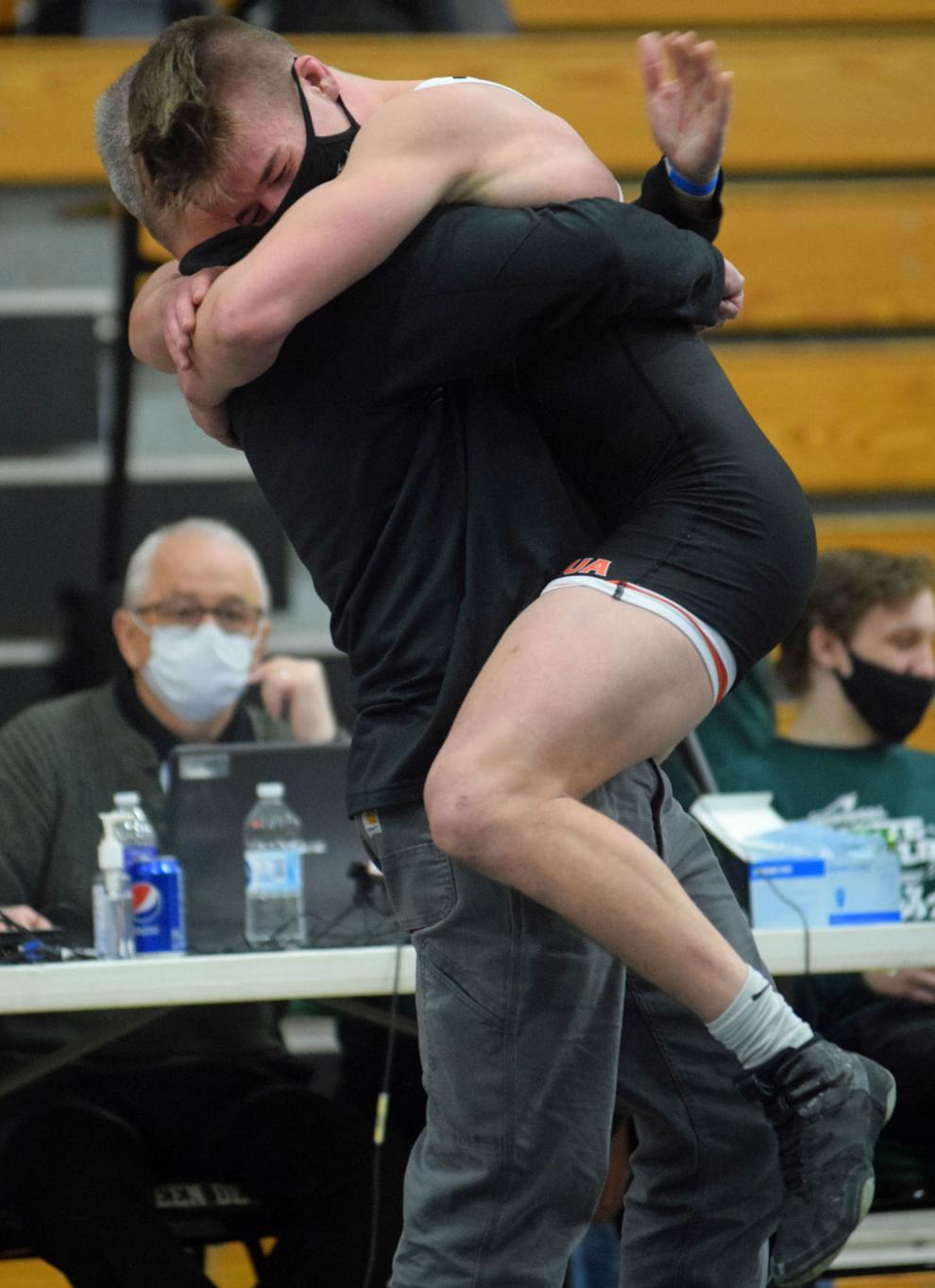 Bradyn Saint D2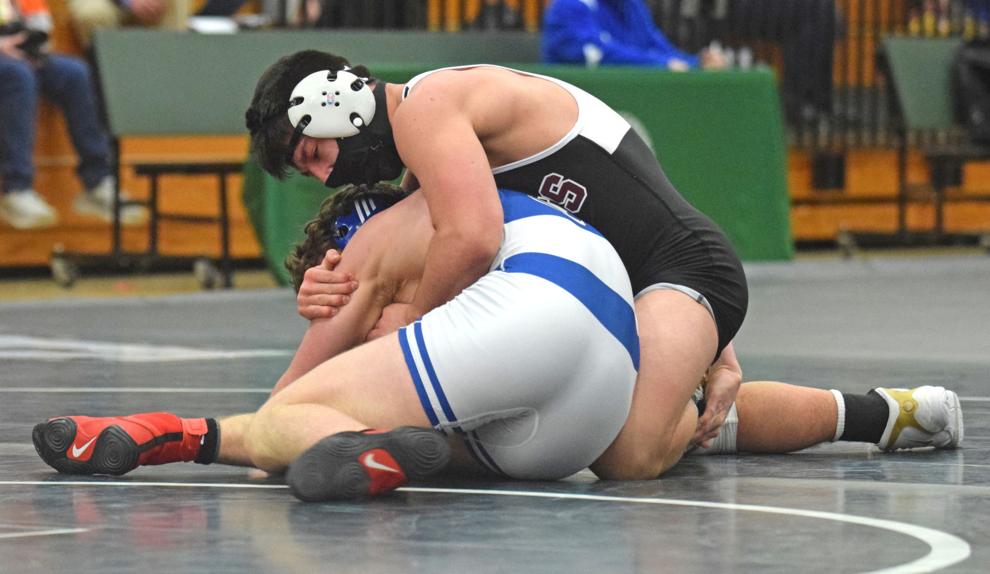 Matt Rogge D2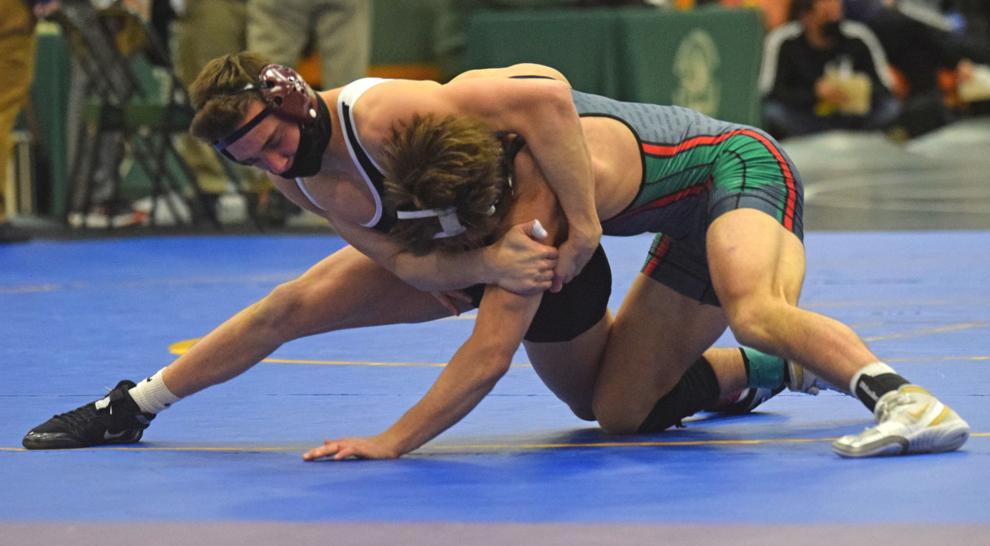 Rhett Koenig D2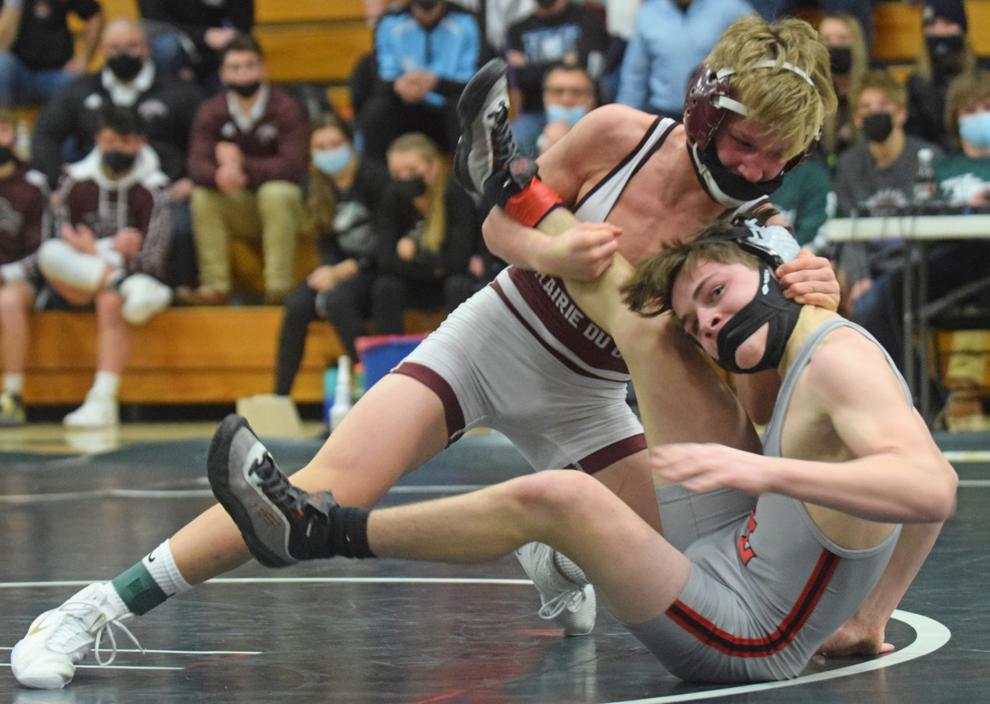 Cale Anderson D2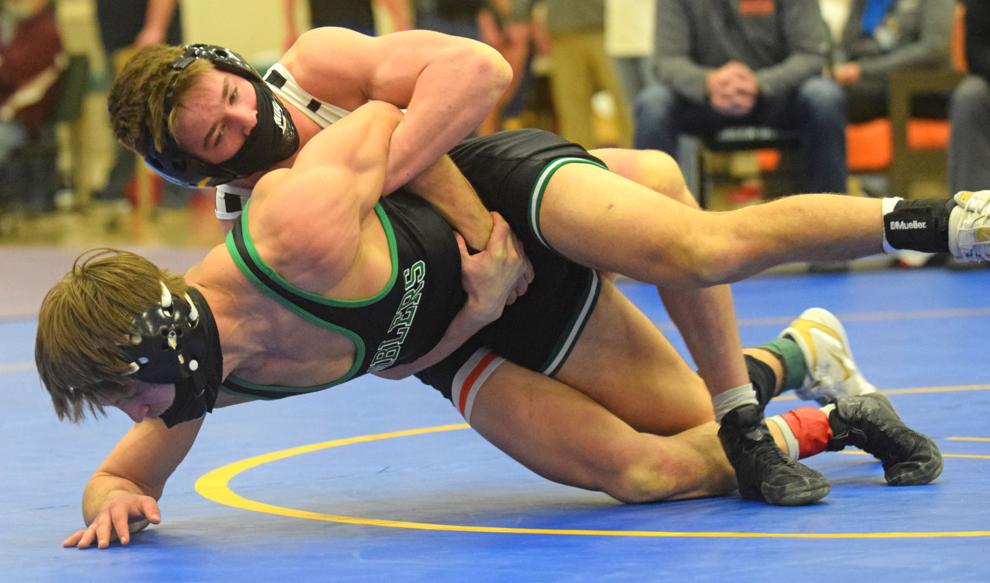 Tanner Andersen D2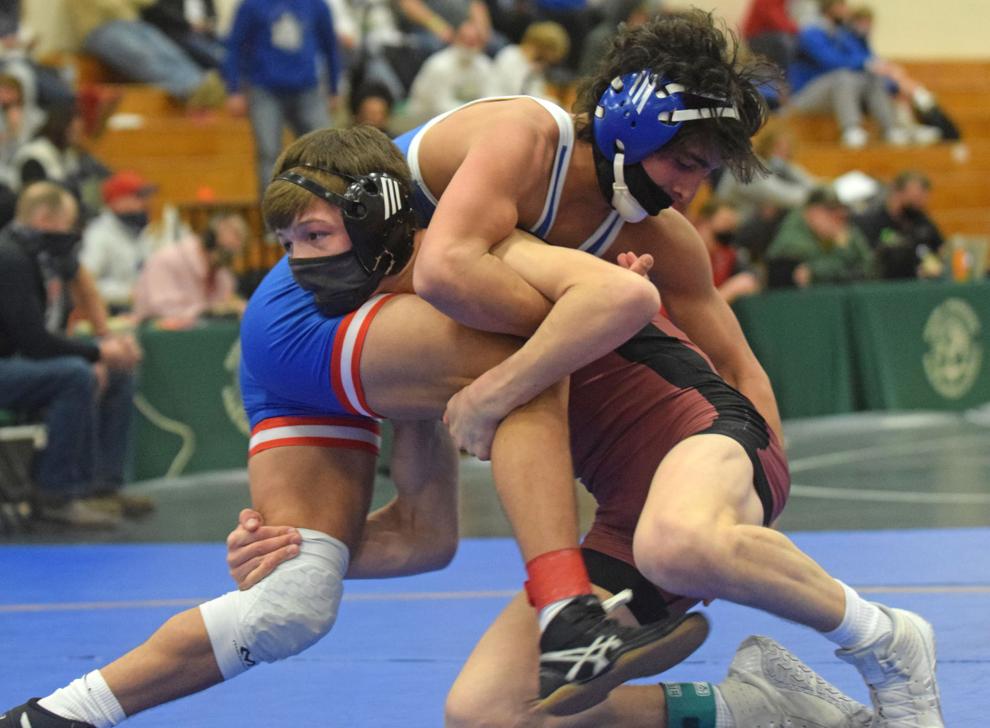 Tanner Andersen D2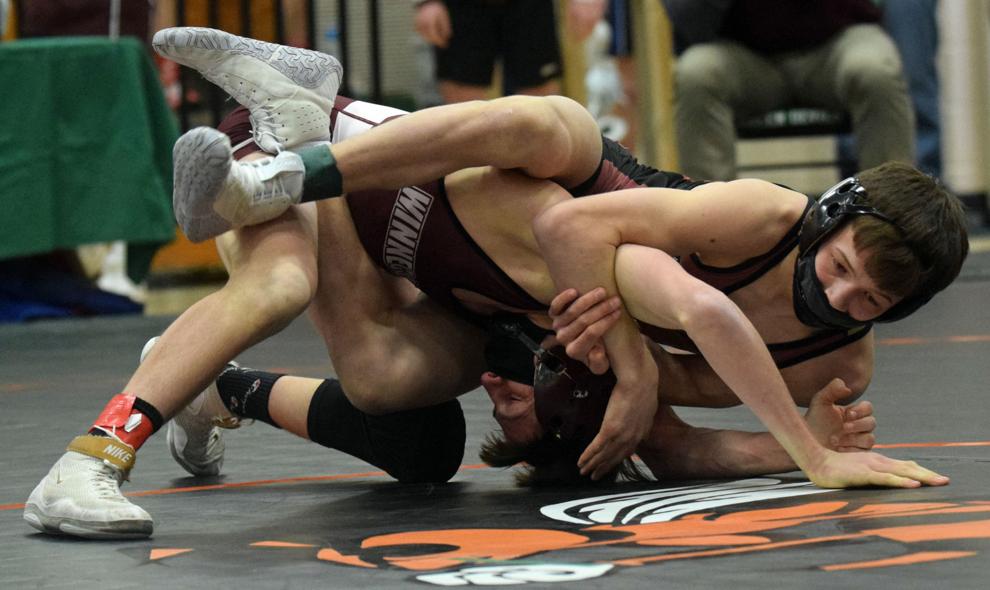 Tanner Andersen D2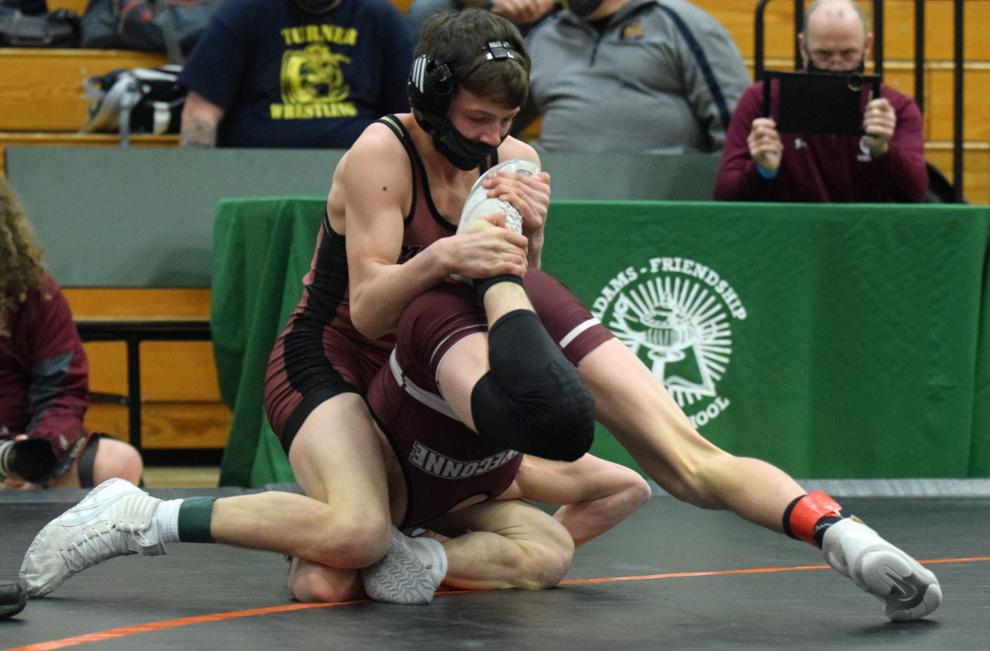 Maddox Cejka D2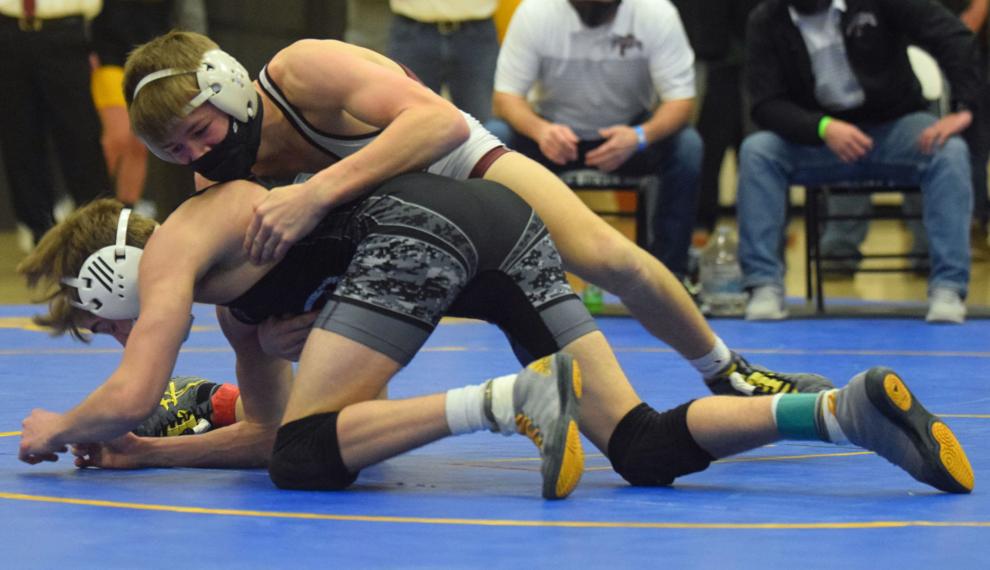 Maddox Cejka D2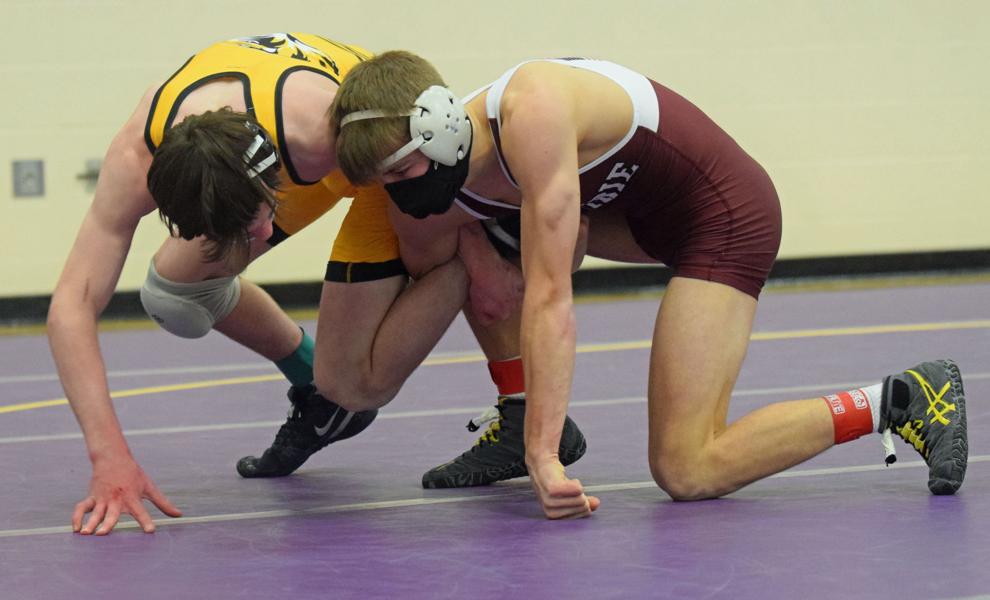 Mason Baumgartner D2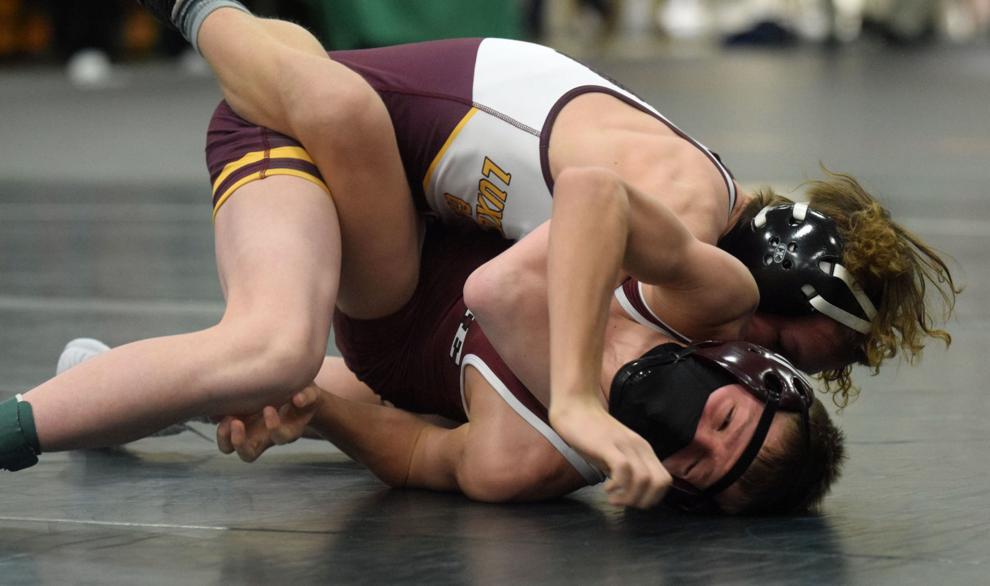 Rhett Koenig D2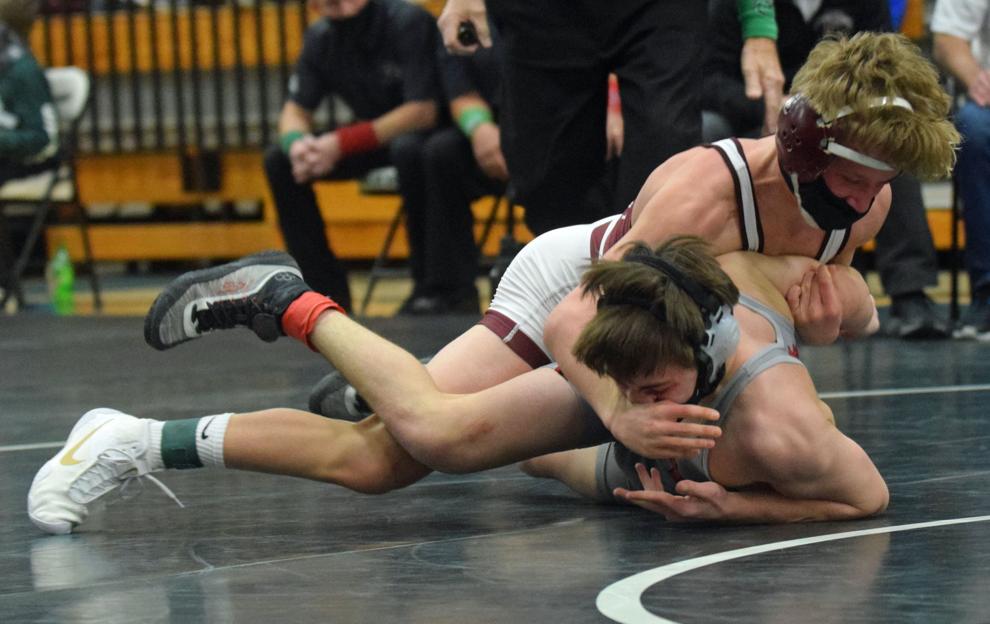 Rhett Koenig D2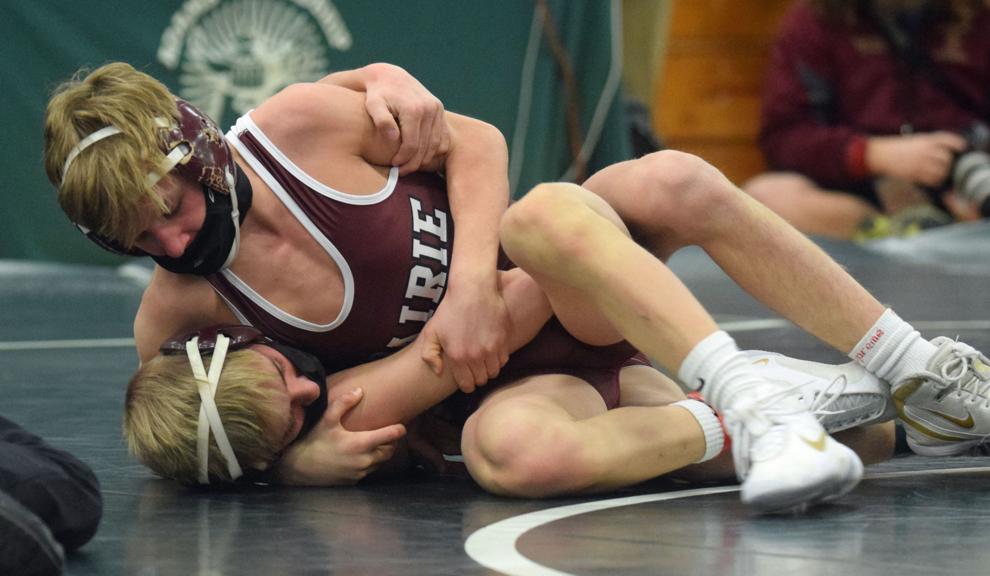 Ryder Koenig D2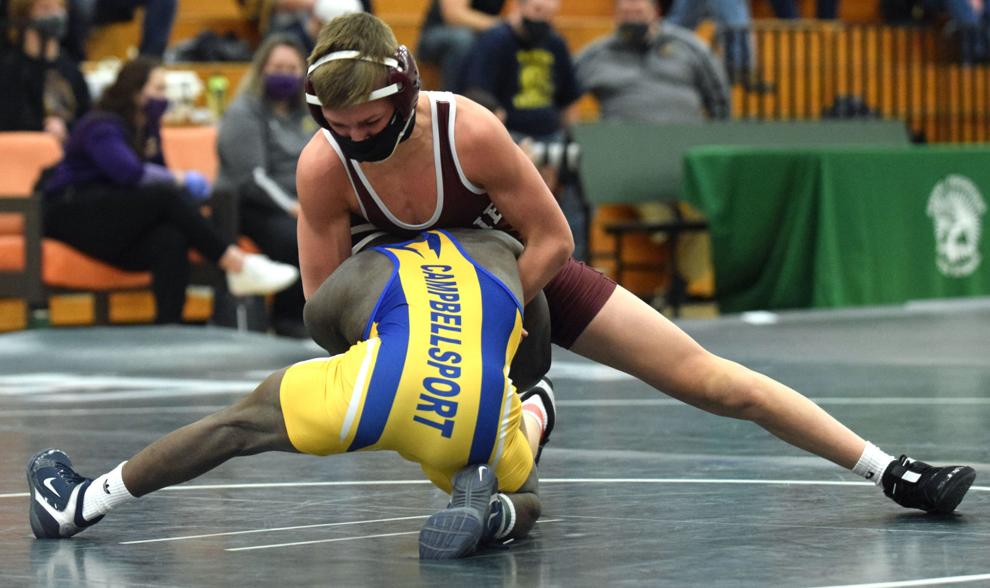 Luke Kramer D2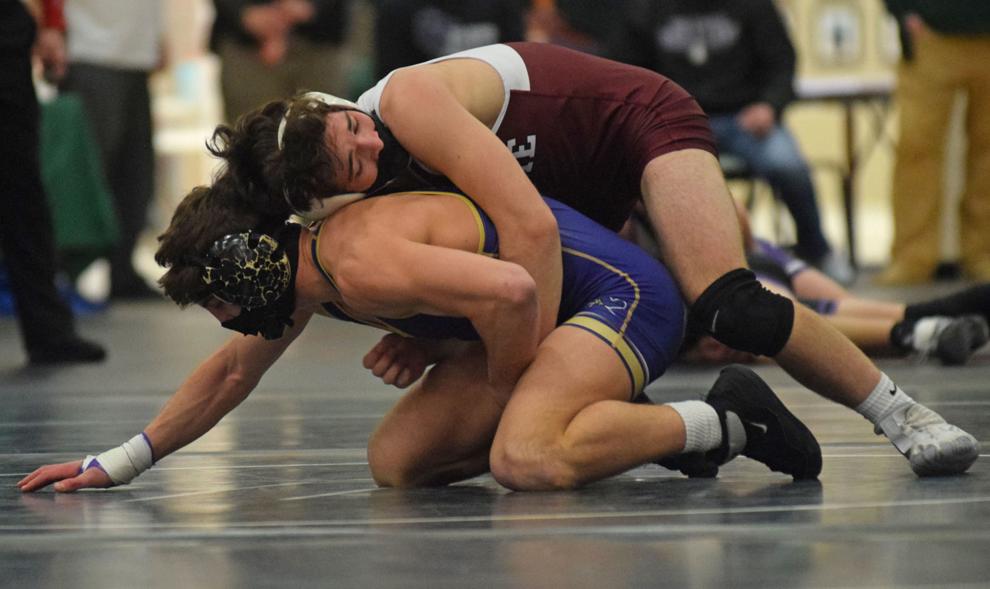 Matt Rogge D2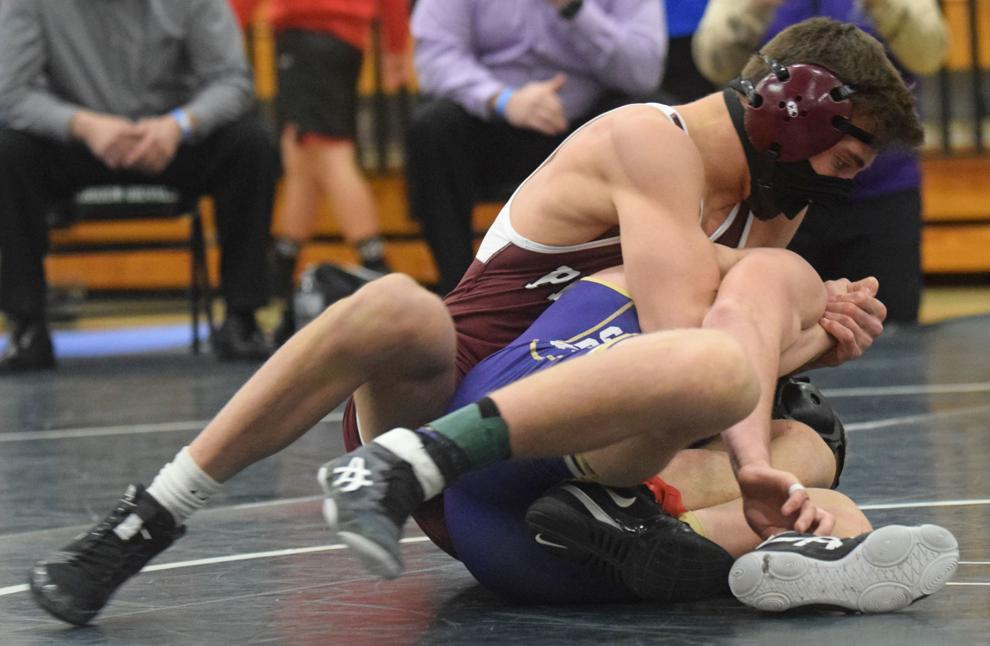 Matt Rogge D2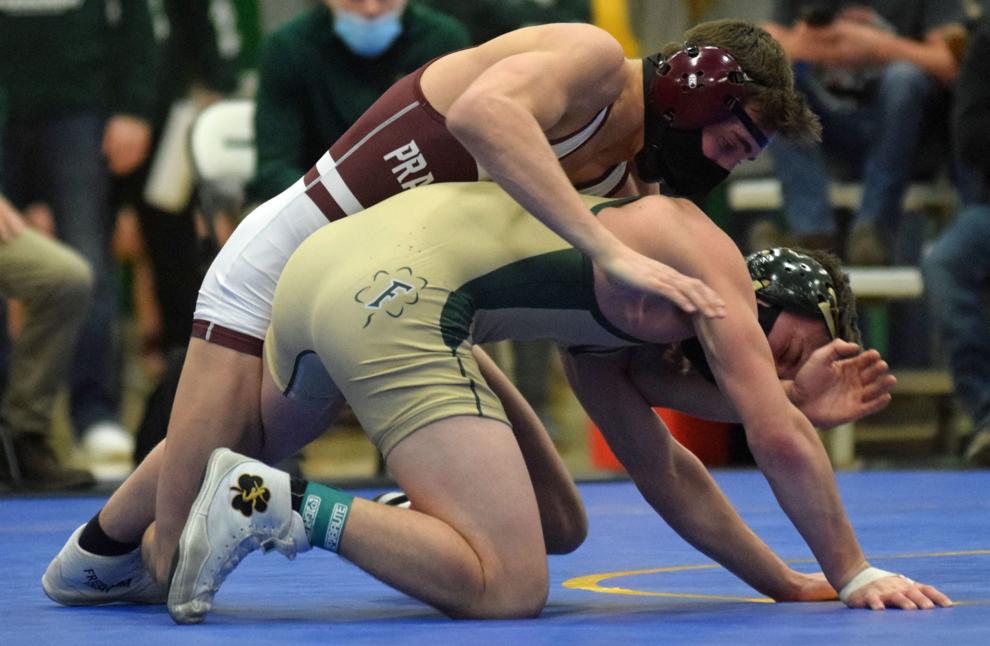 Rhett Koenig D2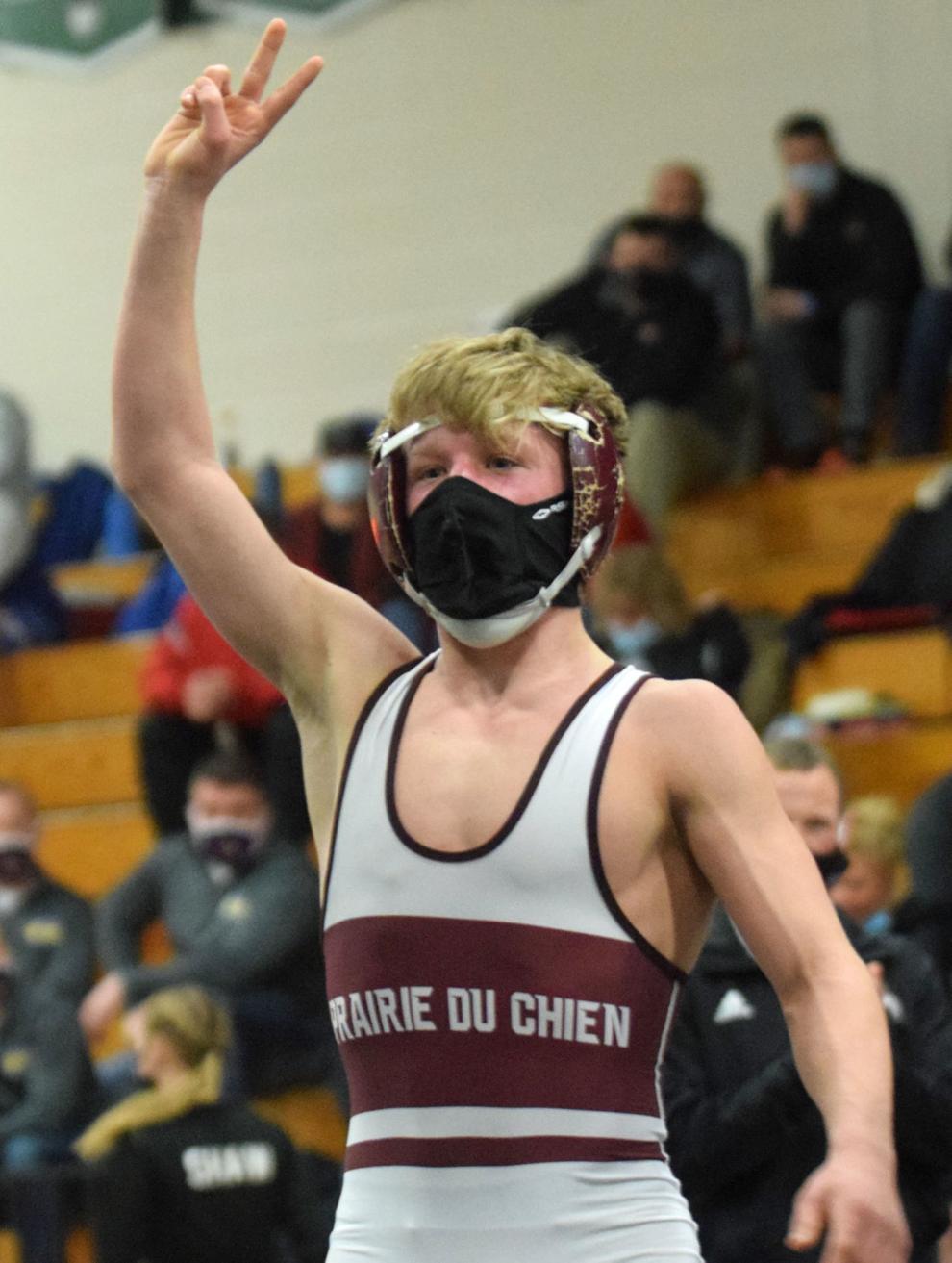 Cale Anderson D2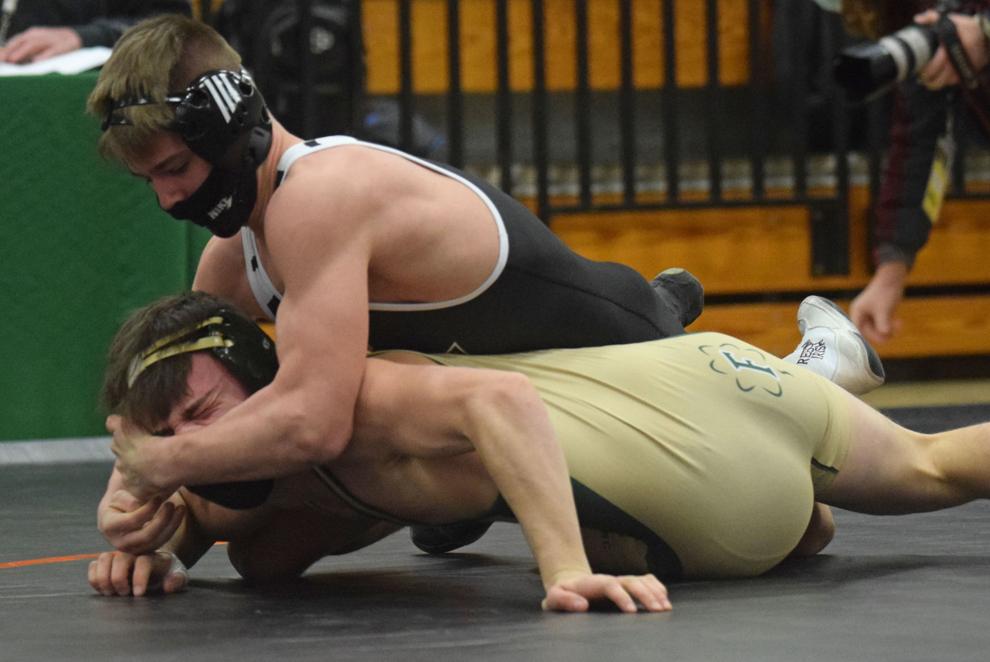 Cale Anderson D2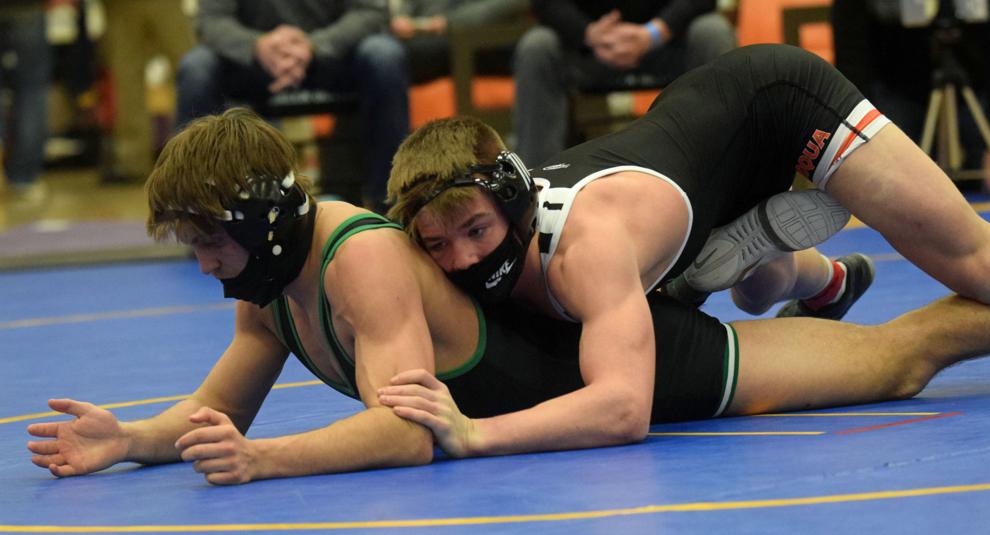 Bradyn Saint D2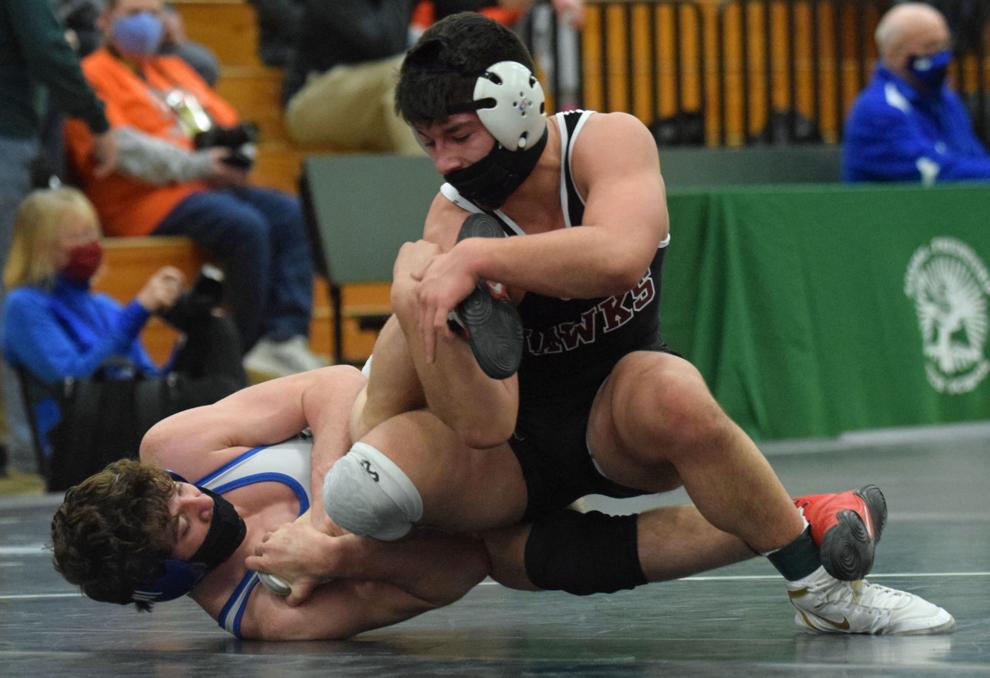 Bradyn Saint D2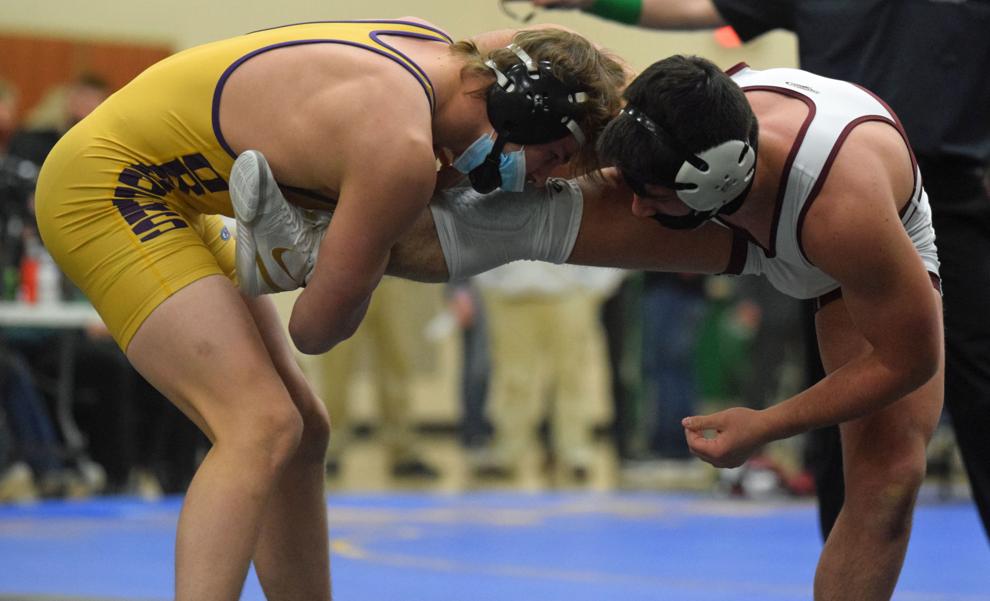 Bradyn Saint D2
Go to lacrossetribune.com for coverage from matches that ended after the Tribune's print deadline