The game is in the books, and video evidence of every detail exists.
The performance, however, still seems a little surreal.
It only took a few minutes before a game within the game began.
Where would Jacy Weisbrod get the ball next, and would her shot swish through the hoop or bounce around on the rim before falling through the net? It was going to do one or the other.
The Aquinas High School girls basketball team needed to play well to fight off the challenge of a very good group of players from St. Croix Falls to win a WIAA Division 3 sectional championship and did.
But Weisbrod's 36 points on 8-for-11 shooting from the 3-point line and 13-for-16 shooting overall still made teammates and coach Dave Donarski smile — under masks, of course — during a practice for the biggest game of the season three days later.
"Get Jacy the ball, get Jacy the ball, get Jacy the ball," senior Bri Bahr said with a laugh when describing the offensive objective. "She was on fire, and it was fun to watch her play like that."
It didn't necessarily surprise any of the Blugolds because they've spent so much time watching the junior nail 3-pointers from all over the court, but it also made the target on her back for opposing defenses bigger for Friday's state tournament at Menominee Nation Arena in Oshkosh, Wis.
Top-ranked and top-seeded Aquinas opens the tournament with a 10:45 a.m. semifinal against fourth-seeded Westfield (20-5) before yielding the floor to second-seeded Lake Mills (23-2) and third-seeded Howards Grove (24-1) for the 2:10 p.m. semifinal.
The championship game is scheduled for 8:15 p.m. — also on Friday.
Another big performance by Weisbrod could go a long way in giving the Blugolds the chance they crave, the opportunity to play for a third consecutive state championship.
Aquinas, of course, won the Division 4 titles in 2018 and 2019 and qualified for the 2020 championship game — a third straight title meeting with Melrose-Mindoro — before the tournament was ended due to the COVID-19 pandemic.
That pandemic shifted some teams this season due to some schools not participating and bumped the Blugolds up to Division 3. That didn't change a bit the team's goals even as it worked to find its identity after heavy graduation losses including three players — Lexi Donarski (Iowa State), Courtney Becker (Drake) and Taylor Theusch (Minnesota-Mankato) — now competing on college basketball teams.
"I think it was fun going into this season because I don't know if people outside (the program) knew what we had," said sophomore Macy Donarski, who is averaging 19.7 points and 7.0 rebounds per game. "We knew we had it in us to get back to the state tournament.
"Our senior class last year showed us how to lead, so we were ready for this (challenge)."
What has evolved is a team that can still defend and pressure the ball like no other. It's a team that struggles more with establishing a post game but has improved as the season progressed at rebounding.
It's a team that relies on everyone to shoot from the perimeter — Bahr and senior Fiona O'Flaherty have been instrumental early in games lately — and Donarski to get to the basket and help open up some of those shots.
It's a team that averages more 3-pointers (10.95) per game than any other in the state.
And that brings us back to Weisbrod, who averages 18.9 points per game and is shooting 46.4% from the 3-point line (89-for-192). She has made 198 in 75 career games and at least one in 22 straight.
Weisbrod has been a perimeter shooting threat for the Blugolds since making one 3-pointer in her freshman debut and 15 in her first six games. She made 47.2% of her attempts as a sophomore.
Basketball has always been a part of Weisbrod's life, and that was influenced by family.
Her uncle, Craig, was a standout basketball and football player for Aquinas in the late 1980s. He is in his 21st season of coaching basketball at DeForest (14-5), which has qualified to play Janesville Parker in a Division 1 sectional semifinal on Thursday.
"He has a been a big influence, along with my cousin Max, who is my age," Weisbrod said. "Whenever we get together, we are playing 21 or one-on-one or another game."
That repetition helped form Weisbrod's shot, which has been amazingly consistent throughout her career. While Craig had a big hand in that development, Jacy said her parents have been instrumental in keeping her striving toward her goals.
"My shot is almost all Craig," she said. "He's also taught me patience, footwork, how to get the ball to spin. From a young age, he's helped me with my shot.
"My dad (Chip) really encourages me to get shots up a lot, and my mom (Jill) is the one to tell me to go for a run or lift weights, so I'm glad I have them to push me."
The push — this one, anyway — is down to two games. If Weisbrod picks up where she left off Saturday, the push could be tough for anyone to stop.
"You don't see what she did (against St. Croix Falls) in boys games or girls games," Aquinas coach Dave Donarski said. "She almost outscored the other team by herself in the first half.
"I've seen her confidence ramp up leading into that game. She's in a groove now, and I hope it can carry over."
Photos: Aquinas girls beat Northwestern 63-38 in WIAA Division 3 sectional semifinal
Photos: Aquinas GBB vs Northwestern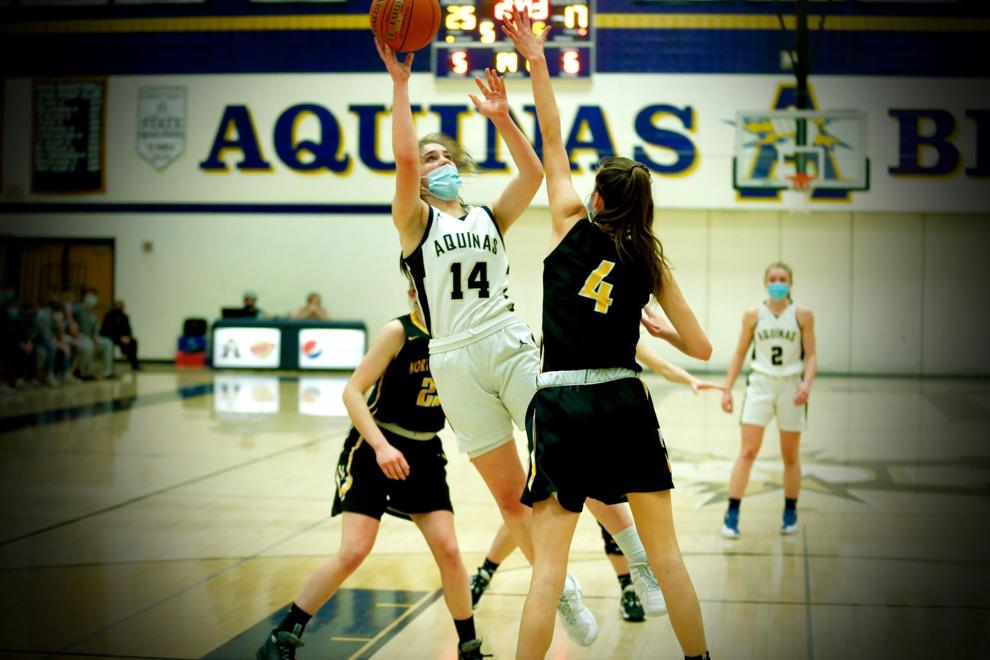 Photos: Aquinas GBB vs Northwestern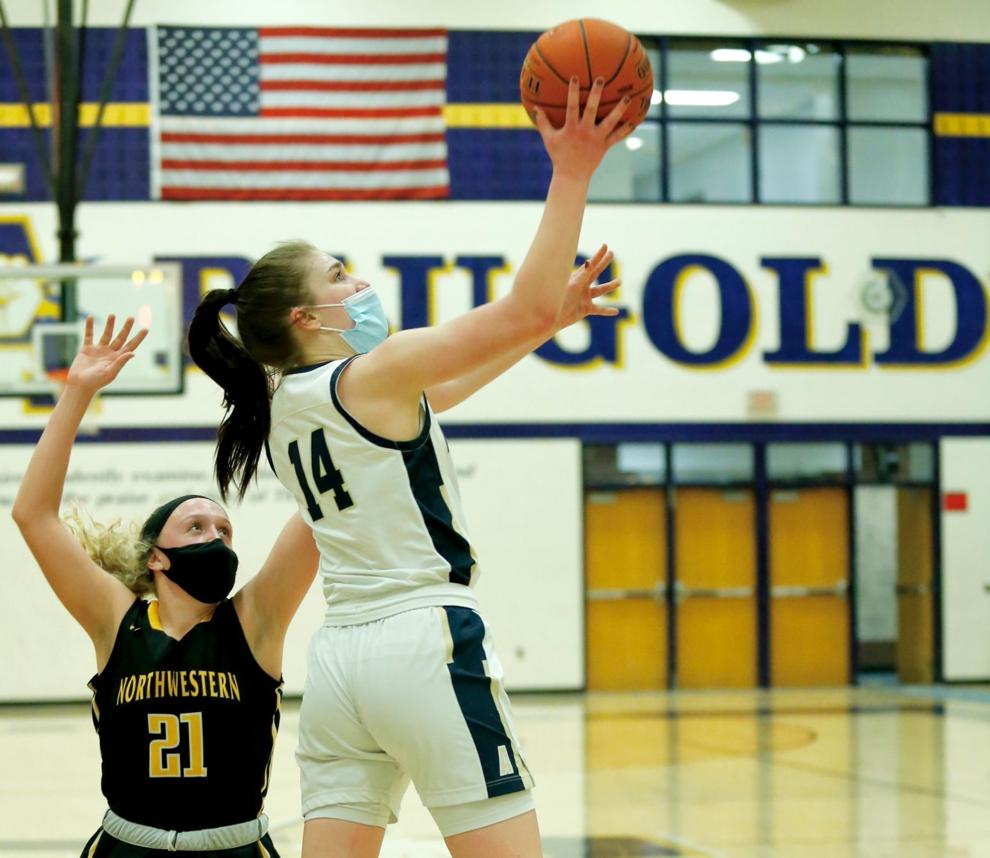 Photos: Aquinas GBB vs Northwestern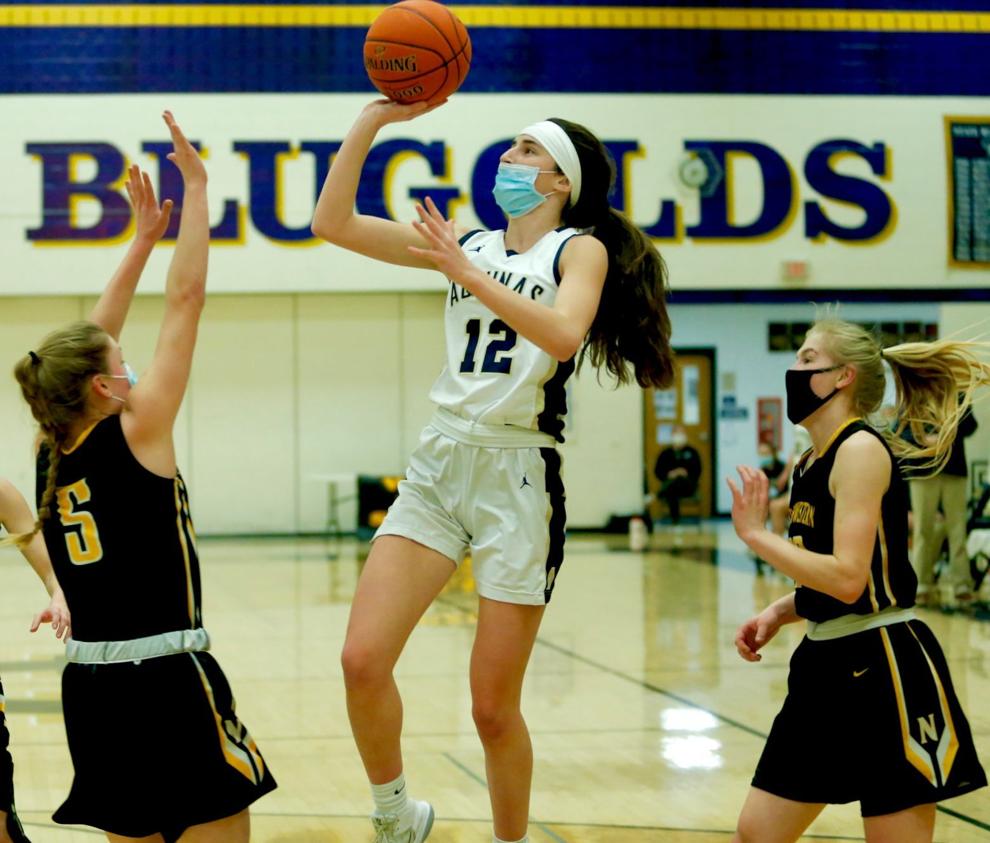 Photos: Aquinas GBB vs Northwestern
Photos: Aquinas GBB vs Northwestern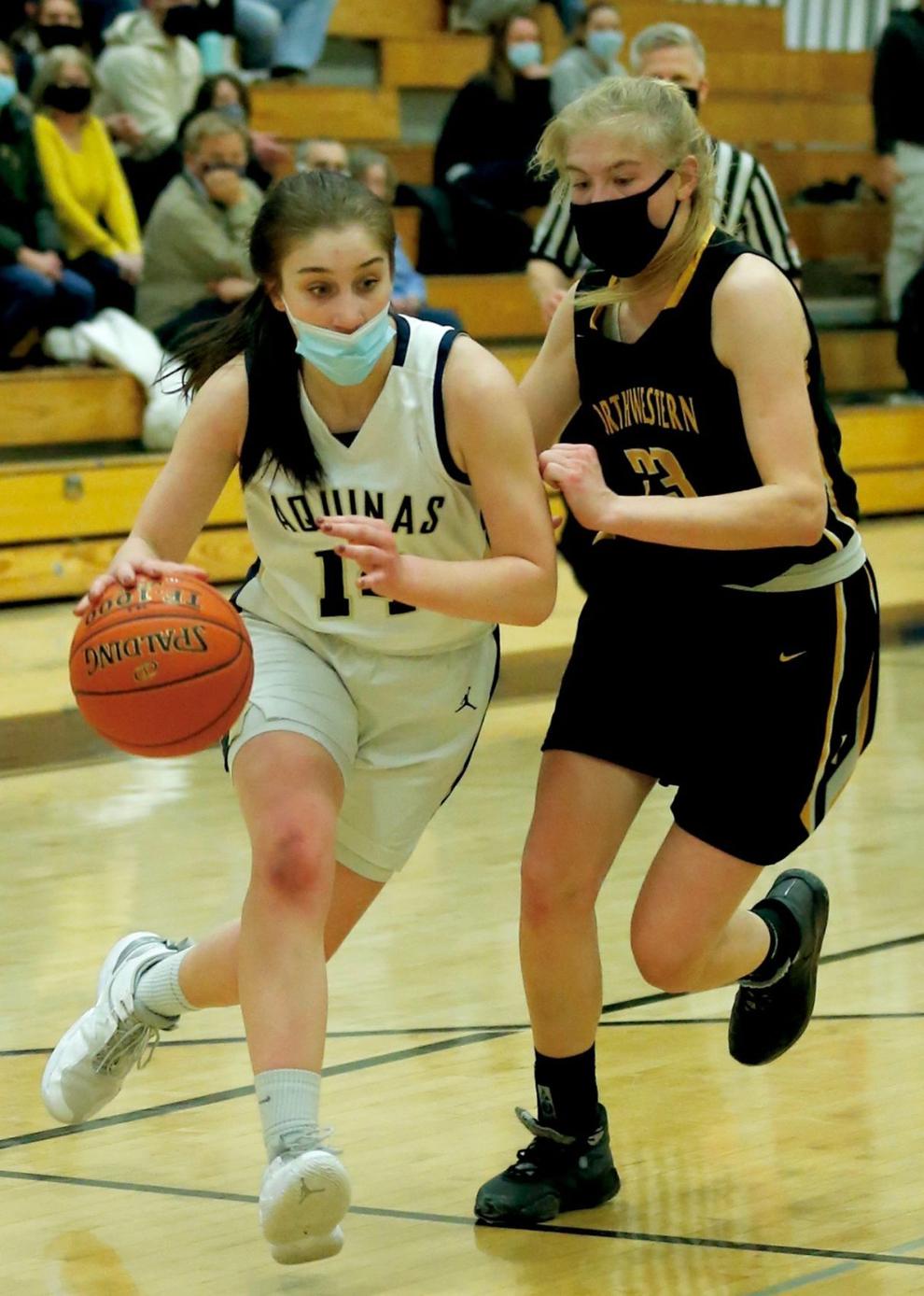 Photos: Aquinas GBB vs Northwestern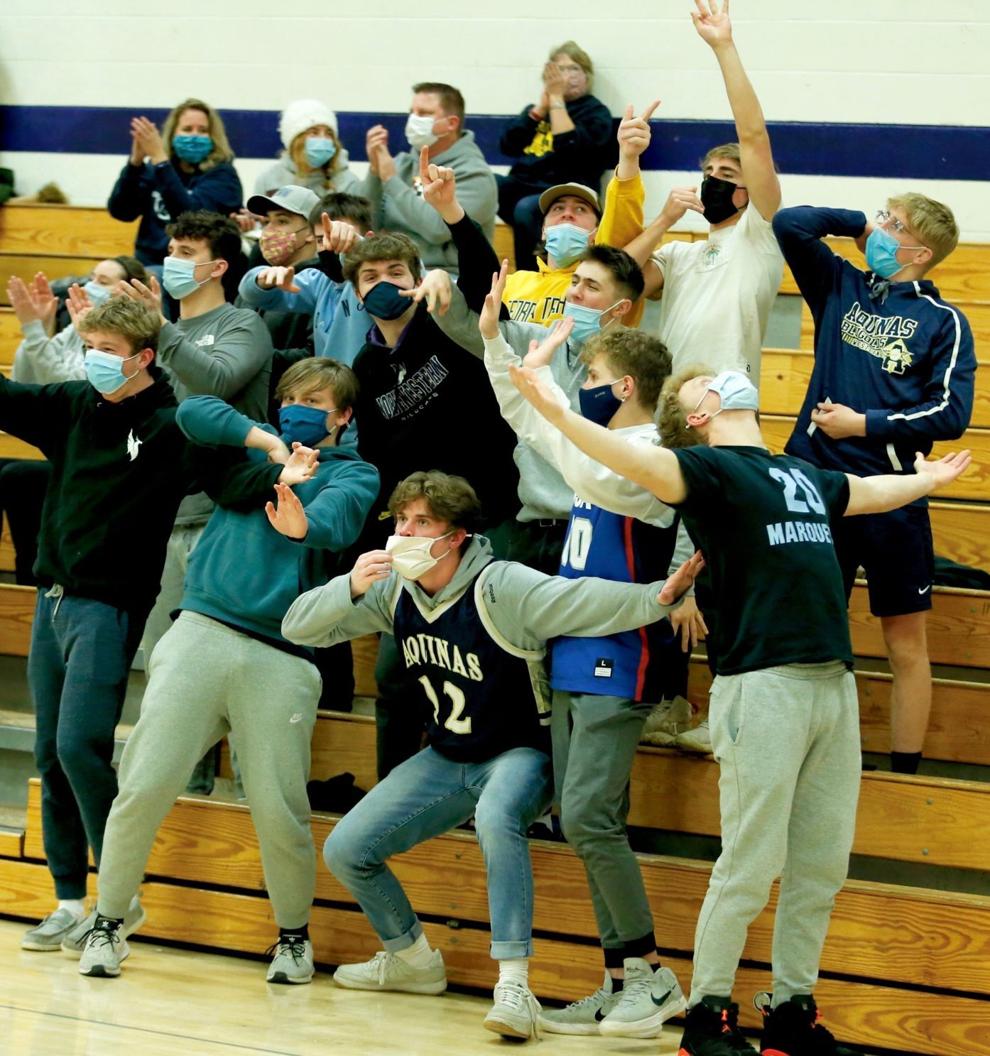 Photos: Aquinas GBB vs Northwestern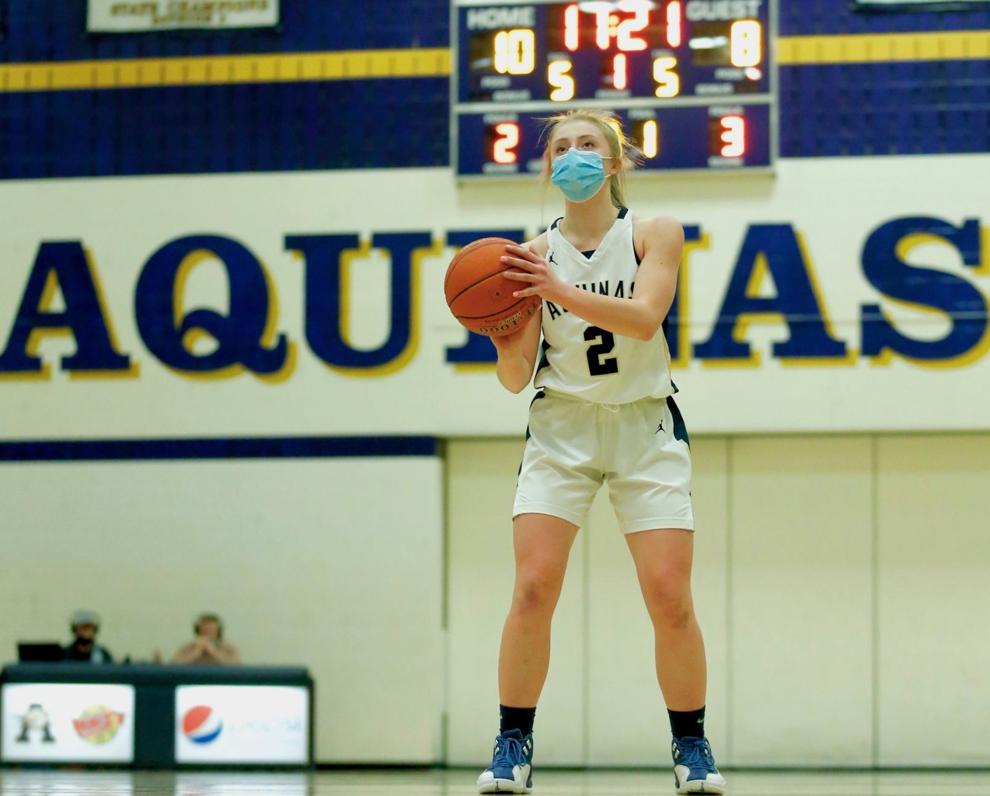 Photos: Aquinas GBB vs Northwestern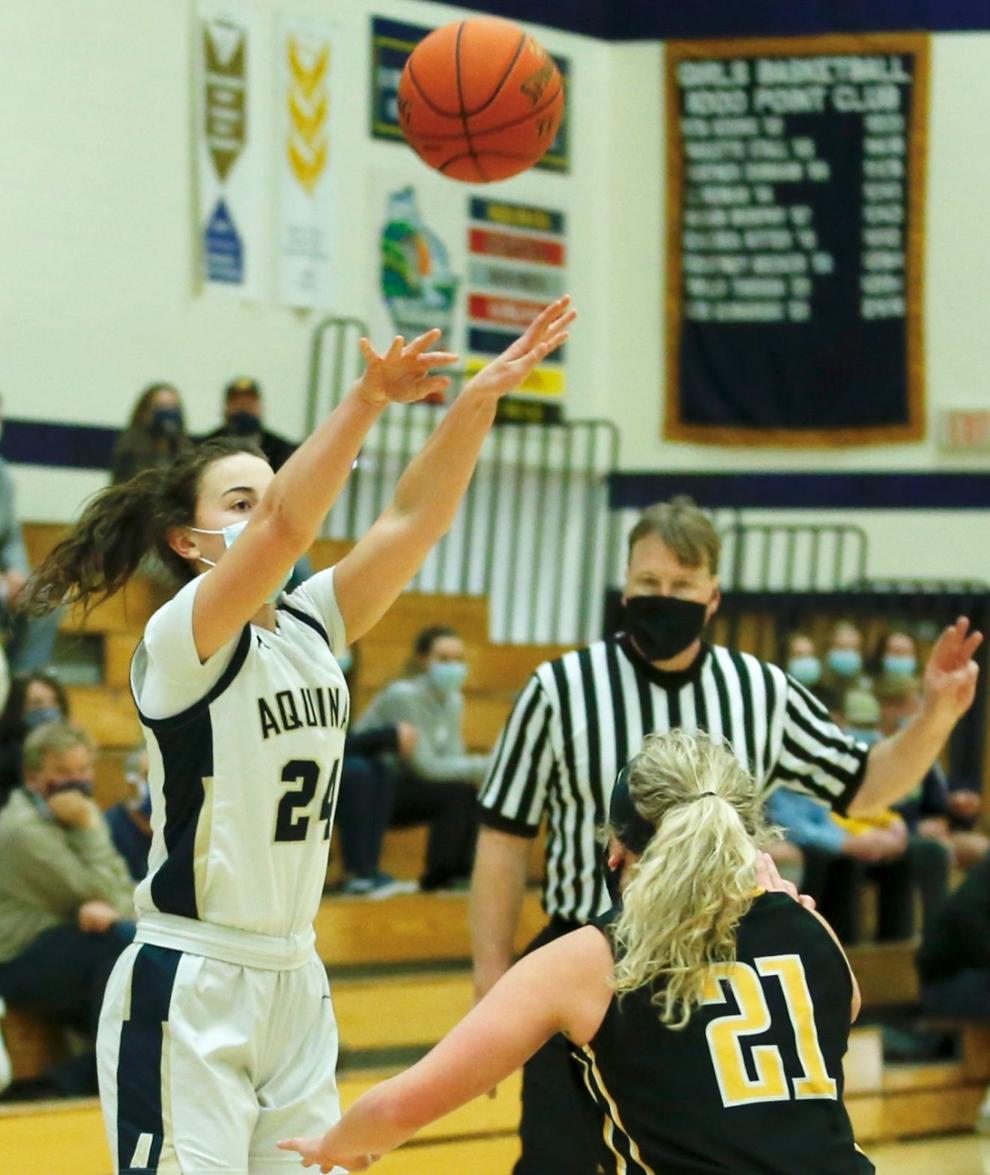 Photos: Aquinas GBB vs Northwestern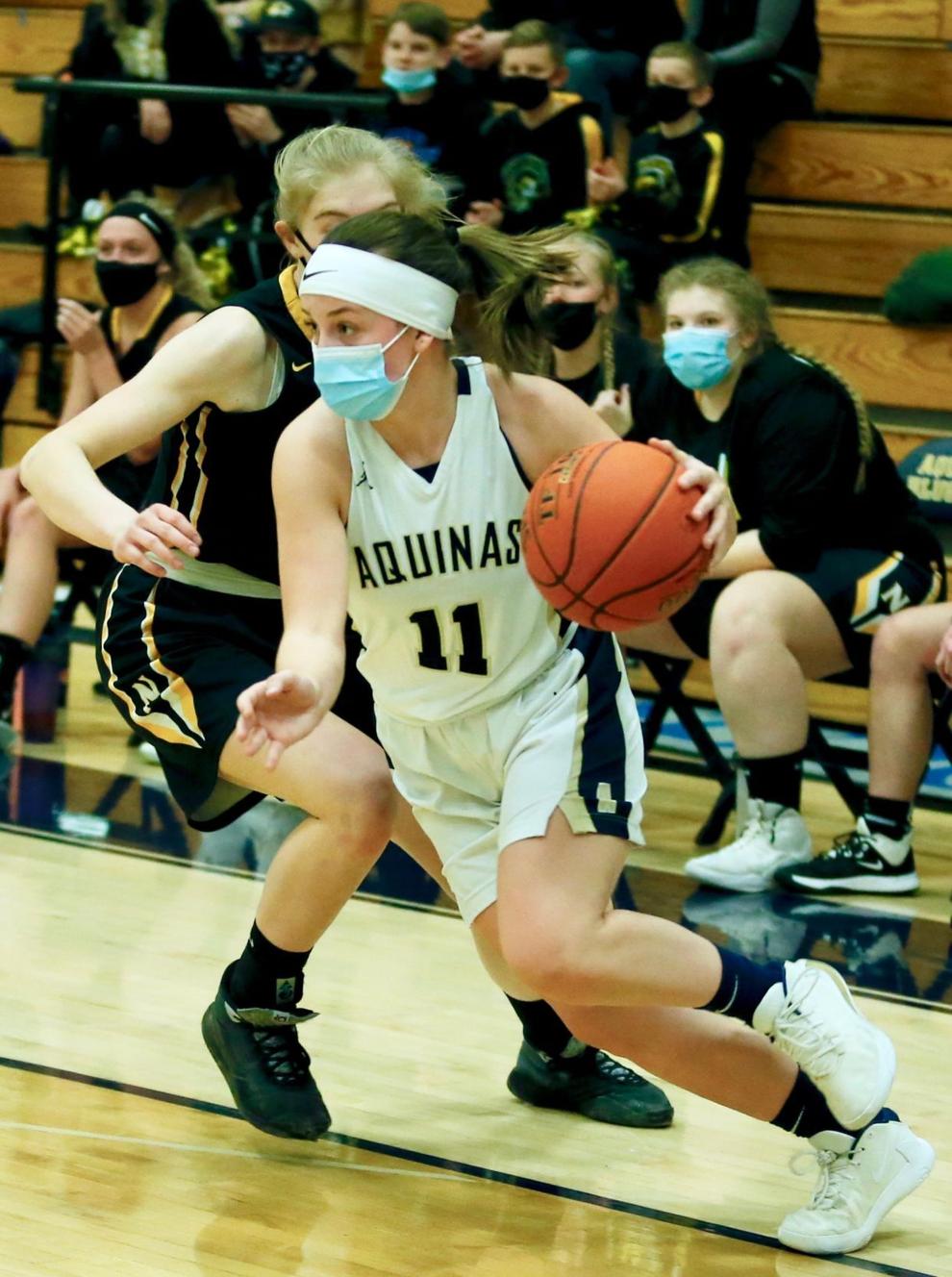 Photos: Aquinas GBB vs Northwestern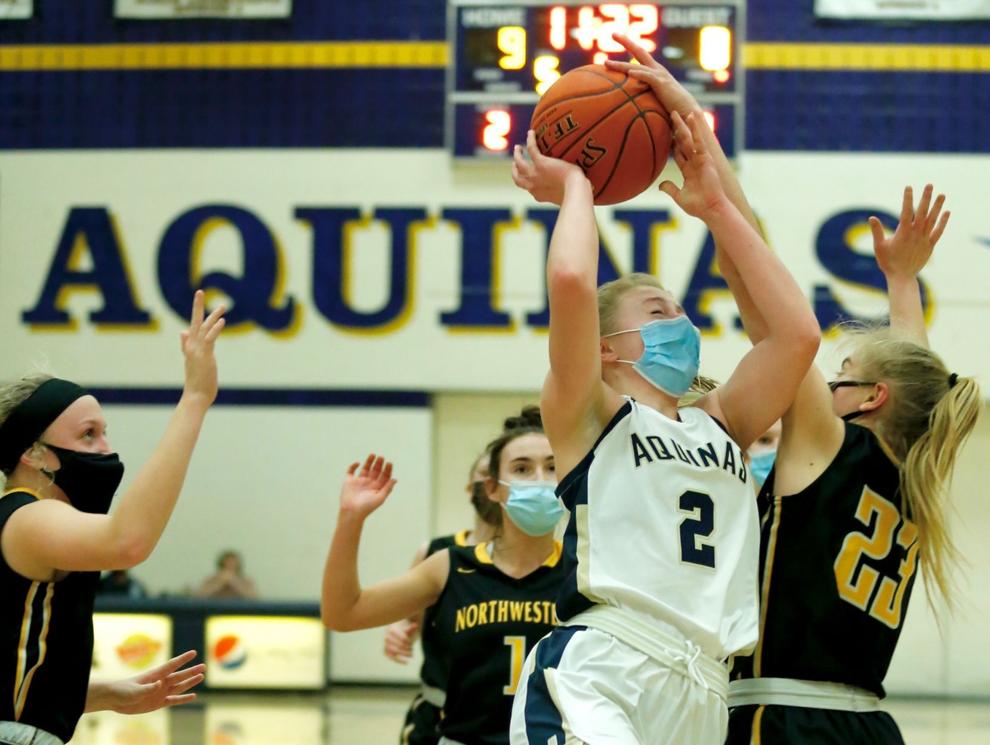 Photos: Aquinas GBB vs Northwestern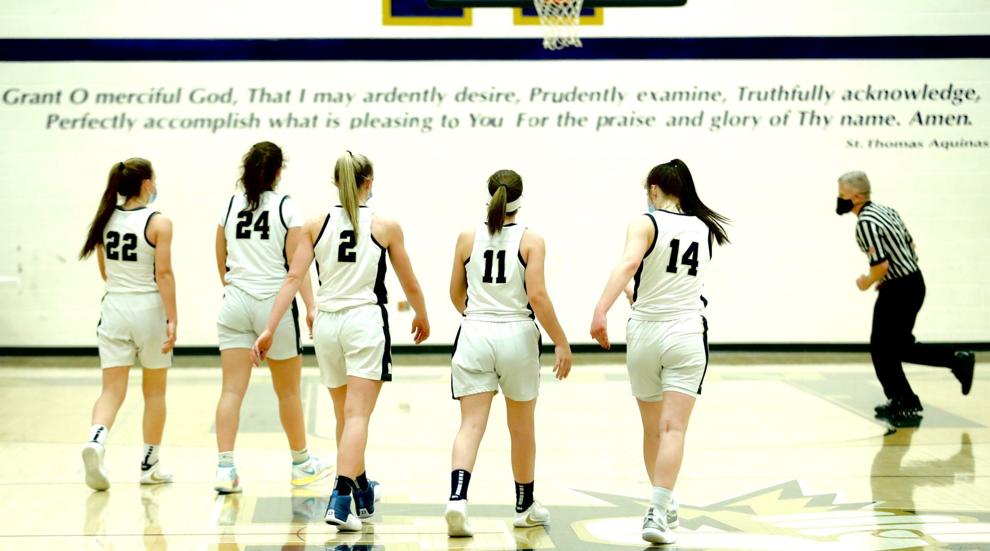 Photos: Aquinas GBB vs Northwestern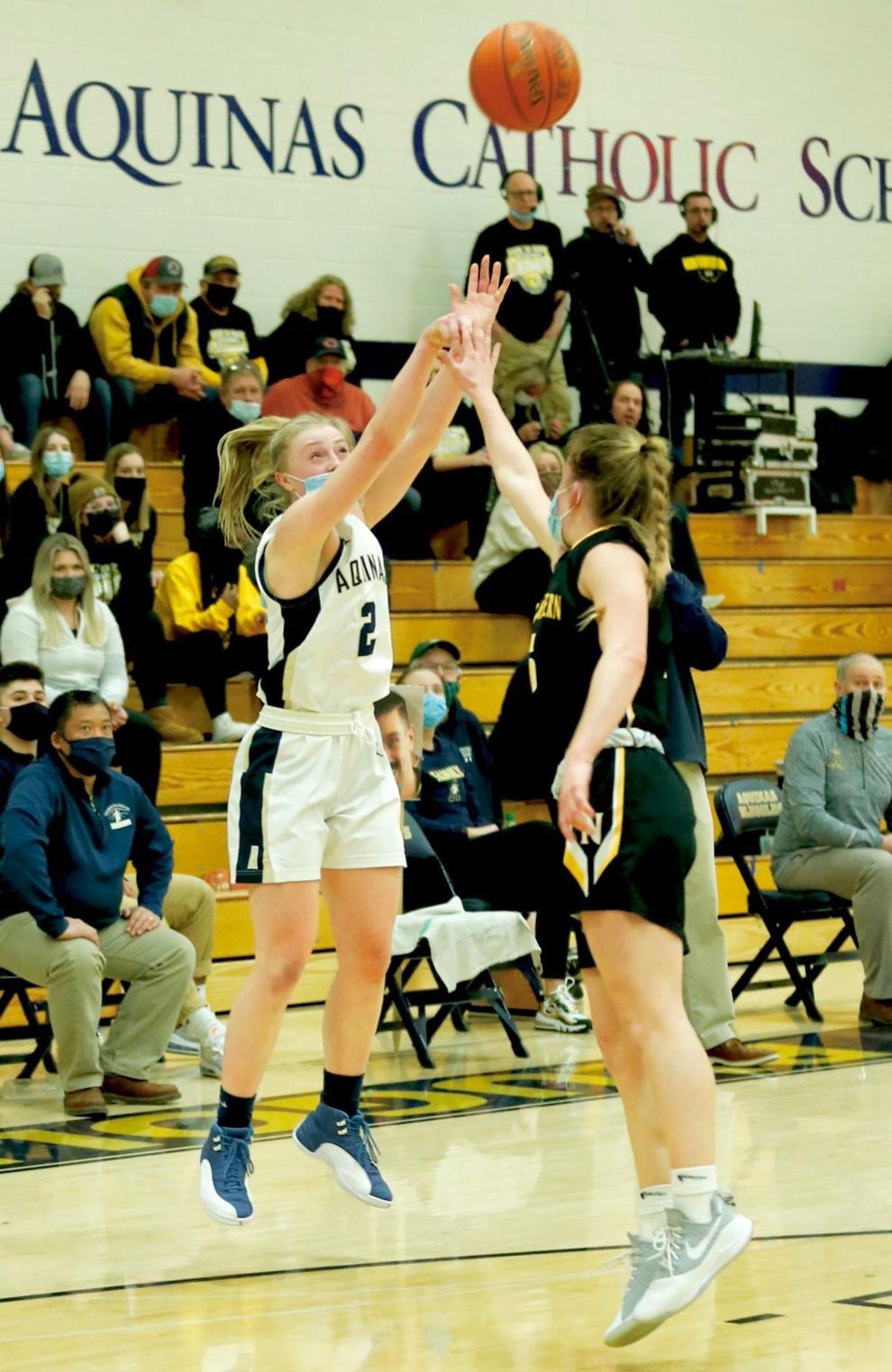 Photos: Aquinas GBB vs Northwestern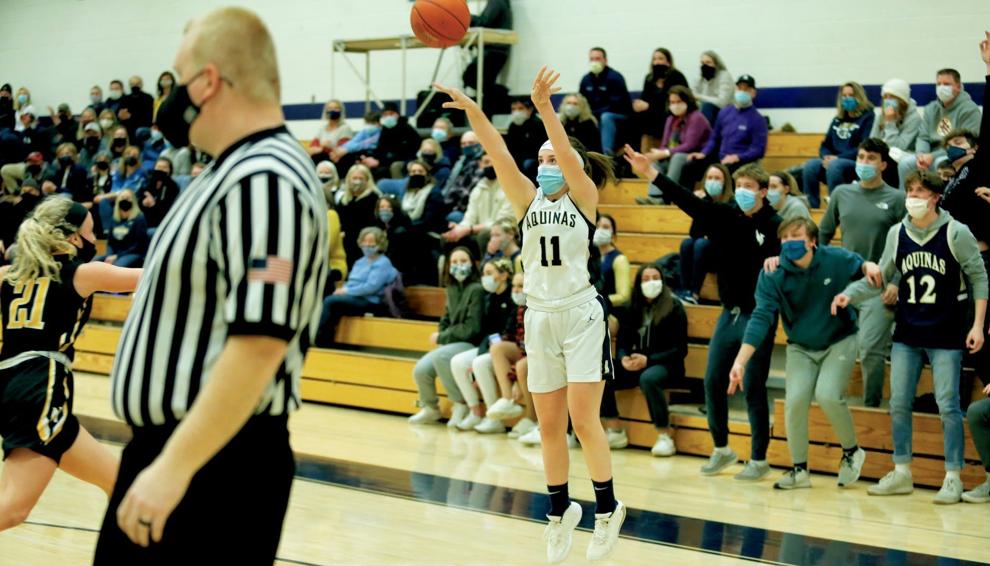 Photos: Aquinas GBB vs Northwestern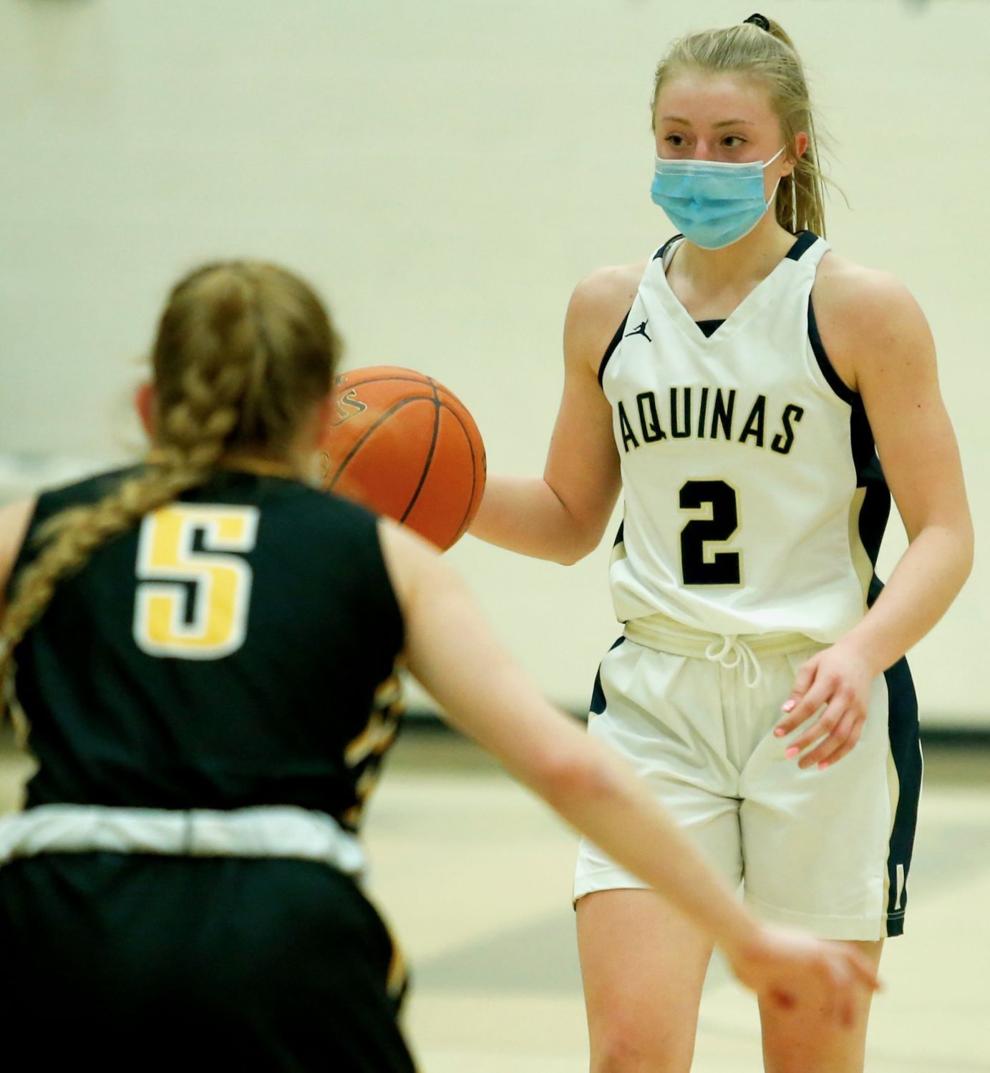 Photos: Aquinas GBB vs Northwestern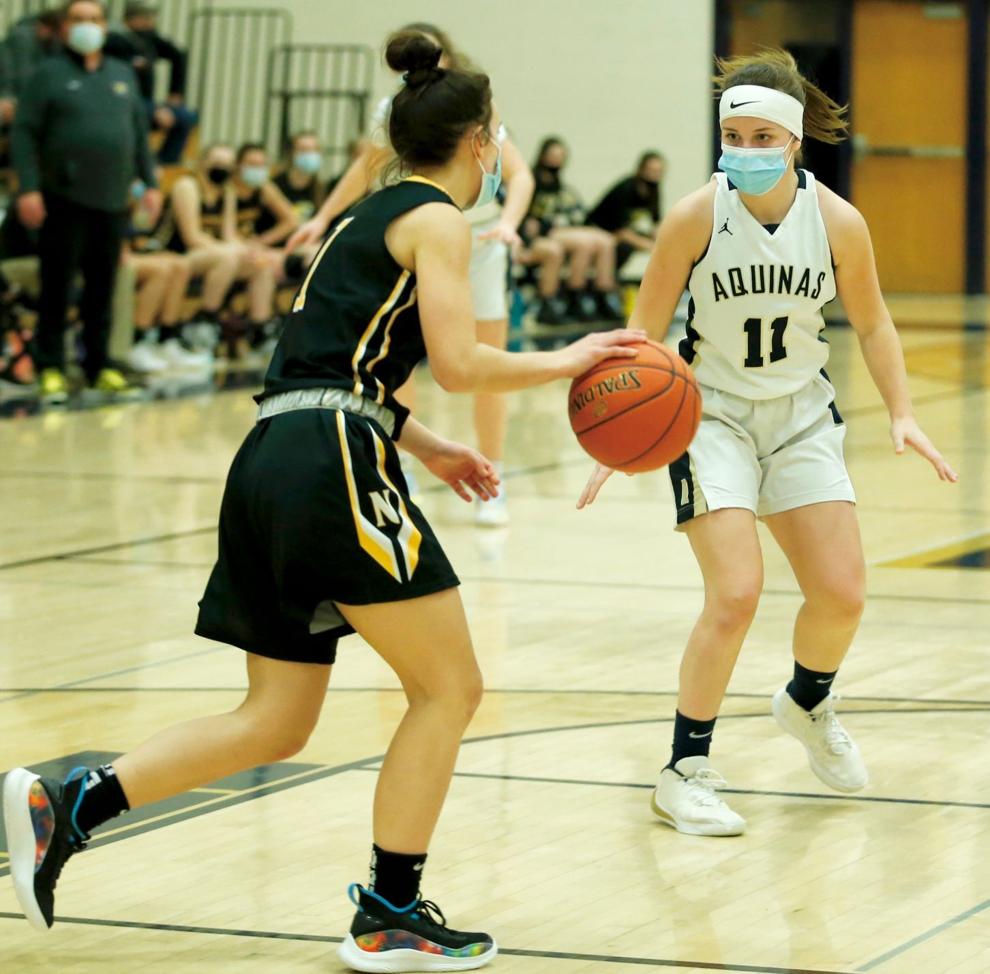 Photos: Aquinas GBB vs Northwestern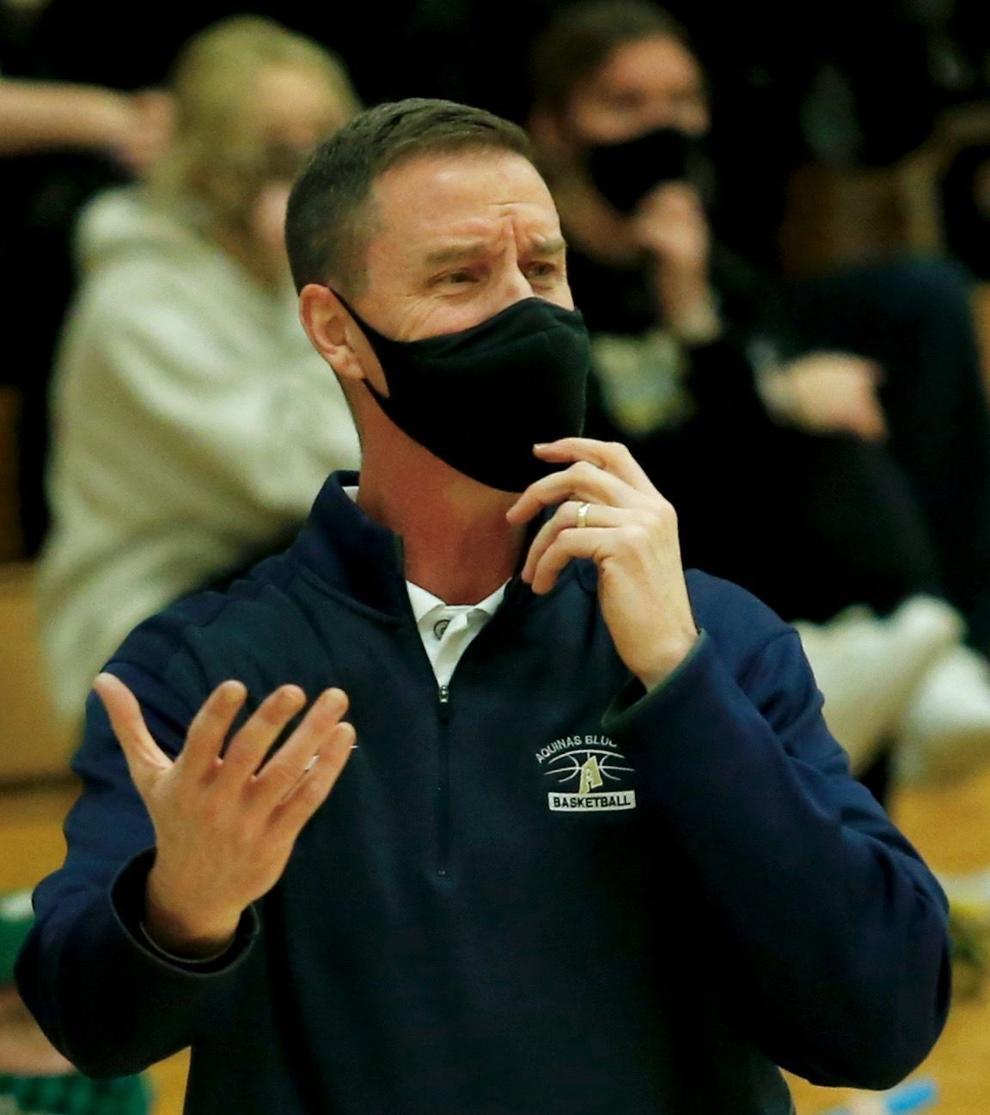 Photos: Aquinas GBB vs Northwestern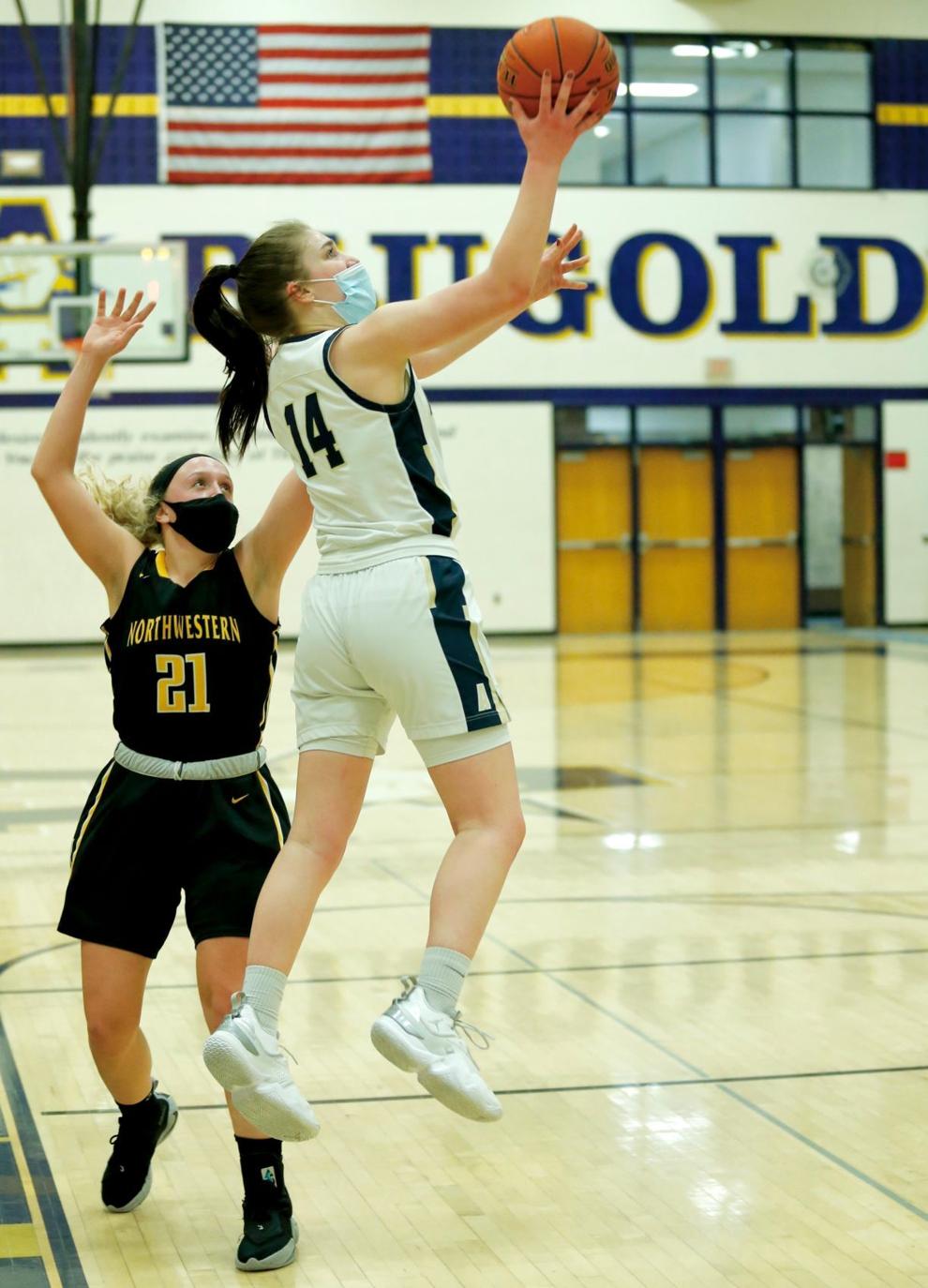 Photos: Aquinas GBB vs Northwestern