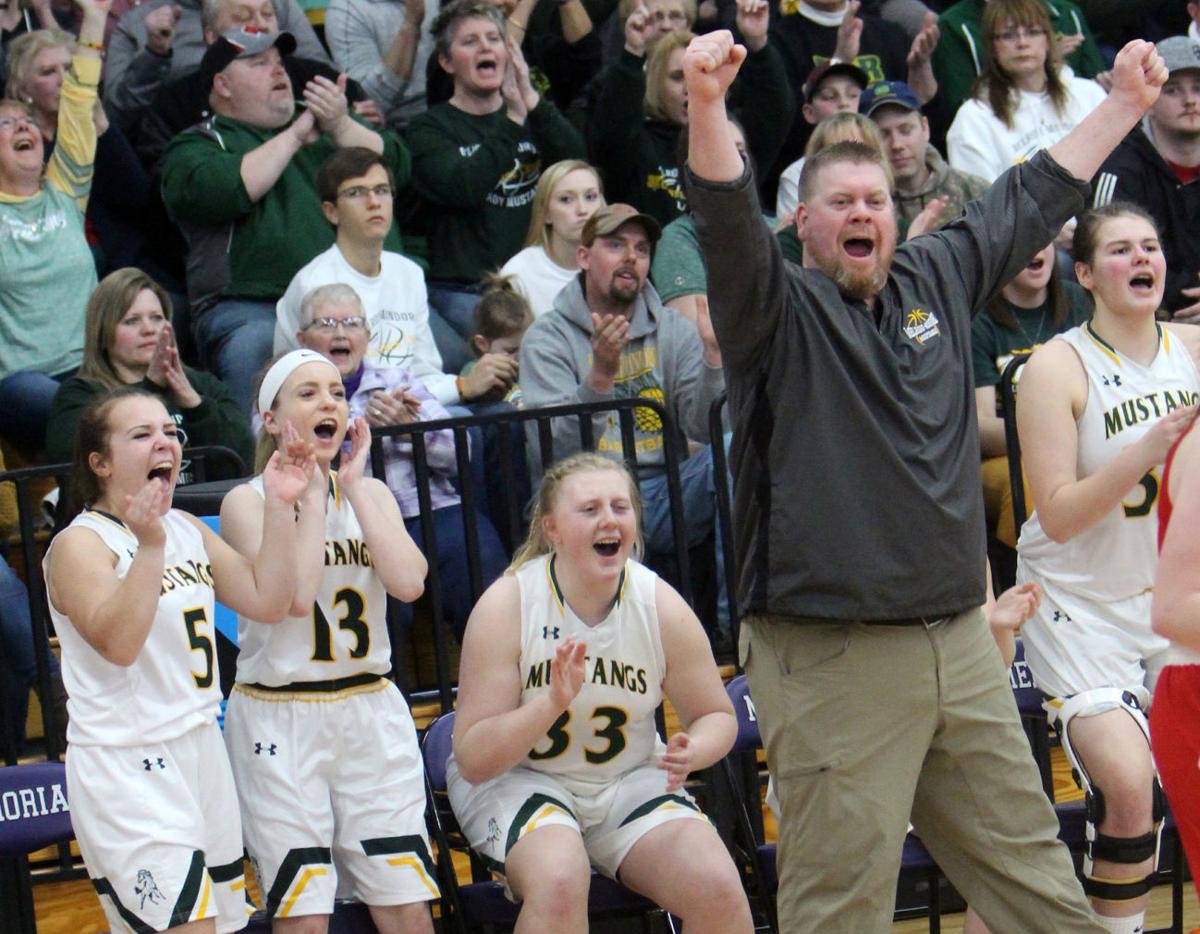 The Melrose-Mindoro girls basketball team will travel the rest of this season with an extra basketball.
They won't dribble it or shoot it, but everyone will interact with it on some level while beginning the WIAA Division 4 playoffs on Friday.
It's a ball that coach Joey Arneson has used to house all of the memories the Mustangs have made while playing in the last two state tournaments, and he hopes it provides additional inspiration to qualify for a third.
"I had them write all of their favorite state memories on it, and we are going to take it with us to every game we play in the postseason," Arneson said. "Before every game, every girl will touch it just to get us focused on why we are there.
"We want to create more memories and add to the ones we've already made."
New inspiration for Melrose-Mindoro is the last thing any upcoming opponent wants to hear.
The Mustangs (21-1) aren't just ranked third in the state by The Associated Press. They have placed second at the state tournament the last two years and have been a nearly unbeatable team for the last three.
Led by a group of seniors that has been there every step of the way, Melrose-Mindoro has won 98 games and lost five since the beginning of the 2016-2017 season.
A regional semifinal win over eighth-seeded C-FC (11-12) gives those seniors — four of whom will play college basketball — a chance at their 100th victory together.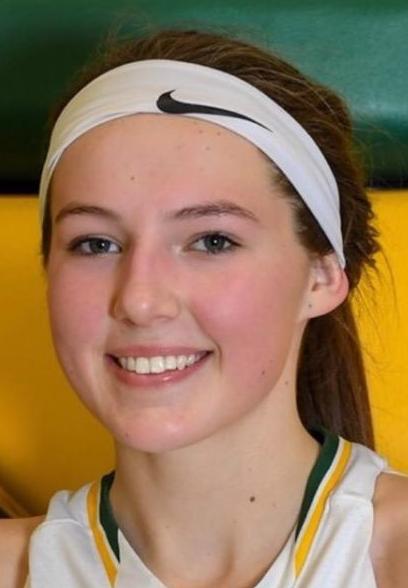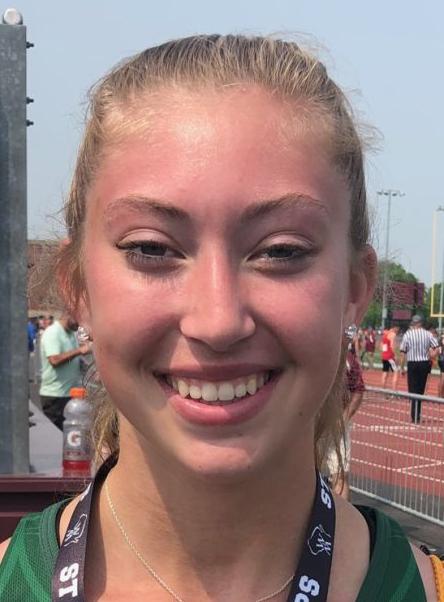 "It's amazing," Arneson said of a class that is led by South Dakota State commits Mesa Byom and Emily Herzberg and Viterbo commit Calette Lockington. "I knew we would be very successful when these girls joined our team. The amount of success we could have is something I wasn't quite sure of."
Were the Mustangs going to be good in a Melrose-Mindoro perspective or a Dairyland Conference perspective? Would they be a top team regionally or state-wide?
The answer turned out to be all of the above.
That senior trio is playing better than it ever has while some of its pieces have taken on new roles. The development of other players also makes this team every bit as dangerous as the one that won 26 games and advanced to the championship game a year ago with nearly all of this roster and a couple of WIAC recruits.
Byom is much more than a post player. Herzberg has become a better 3-point shooter, and Lockington has become a more comfortable scorer.
Byom is still a top-notch defender and force in the paint, but her mid-range jump shot and performance at the 3-point line have improved. Herzberg, an elite defender and player who can do just about anything her team could ever need, is attacking the basket more and becoming a more consistent threat from the 3-point line.
"She is just an uber-talented girl," Arneson said of Herzberg. "She works very, very hard, but so many things come so easily to her. I swear she could go out with a bow and arrow with no practice and hit bullseyes from 30 yards."
All of that and more was needed for the Mustangs to stay on the same level as recent years.
Juniors Teagan Frey and Katie Ramsey and seniors Jackie Brown and Alexi McRoberts (she'll play at UW-Superior next season) have also taken on additional responsibilities to keep the Mustangs, who have won 64 straight conference games, on top.
And Melrose-Mindoro's season can be best summed up in two nonconference outcomes — one the team's only loss and the other a significant win.
The Mustangs lost a 78-62 game to Division 5 powerhouse Black Hawk — its last loss was to Bangor in the state championship game of 2018 — at Wisconsin Dells on Jan. 18.
They also beat fourth-ranked Colfax 59-39 just over a week ago.
Arneson said he was much more pleased with his team's performance against Black Hawk this season, and that beating Colfax is always a positive.
"I think when Black Hawk beat us last year, we really left feeling defeated," the coach said. "The way we played this year was so much better than last year.
"They made 14 of 21 3s on us, and a lot of those were contested. I think we played well but ran up against a team not many would beat that day. We left that game a better team that when we got there."
Colfax is a potential opponent on the postseason trail, and the Mustangs have beaten them four times in a row. It could be that neither team showed much of what it could truly do since the game was so late during the season, but Melrose-Mindoro won convincingly either way.
"It was instrumental in finishing the (regular) season the way we wanted," Arneson said. "We wanted to send a message to Colfax that 'Hey, we might see you again in a couple of weeks, and we're ready for ya.'
"Colfax has an outstanding team, and we have a lot of respect for them, so it was a great game to win."
Be the first to know
Get local news delivered to your inbox!