ONALASKA — While Olivia Gamoke was certainly focused on the task at hand when the Onalaska High School girls basketball team met Medford in a WIAA Division 2 sectional semifinal Thursday night, the senior guard couldn't help but be invested in the other half of her team's bracket.
There, Somerset was playing Rice Lake, a team that beat the Hilltoppers 66-57 back on Jan. 7. Gamoke wanted another chance at the Warriors, and she'll get that opportunity.
After winning their sectional semifinals, second-seeded Onalaska (16-3) and top-seeded Rice Lake (16-7) will clash at 1 p.m. Saturday at Rice Lake with a trip to the state tournament on the line.
Gamoke and the Hilltoppers, who are searching for their second state tournament berth in program history, are confident things will be different this time around.
"We all know it wasn't our best game, that game," Gamoke said. "I think we all are coming into it wanting to win and wanting to give that full effort. I think we're really excited to get another shot at them."
Gamoke said rebounding was a major factor in that Jan. 7 loss, and Onalaska coach Shane Schmeling pointed to the team's shooting as players were still fitting into roles.
That game was just the Hilltoppers' third of the season, while it was the Warriors' 11th.
"We were still kind of feeling our way. Like, 'Who can do what? Who can do good things in this spot?'" Schmeling said. "We're a different team now."
Defensively, Onalaska will key on Rice Lake 6-foot junior forward Brynn Olson, who averages a team-high 15.6 points per game. Junior forward Jordan Roethel is a reliable scorer at 9.8 ppg, and the Hilltoppers will likely give attention to senior forward Grace Forsberg after she had a game-high 23 points in the teams' first meeting.
Olson, who has an offer from the University of Minnesota-Duluth, played on an AAU team with a few Onalaska players this past summer, so Schmeling is familiar with her game.
"Really good perimeter shooter," Schmeling said of Olson. "We left her open a few times. She's the kid we'll have to key on."
And to counteract the Warriors' size and strength in the post, the Hilltoppers hope to cause turnovers by upping their pressure.
On the other end of the court, Onalaska will face a similar look as they saw in its 56-48 win over Medford: a zone.
Despite making 11 3-pointers against the Raiders, the Hilltoppers felt they didn't shoot the ball well Thursday. Schmeling said starting strong is all the more important Saturday so the team can force Rice Lake to extend its zone.
"We're going to get looks," Schmeling said. "If we shoot the ball well, I like our chances."
Gamoke, who hit five 3s on Thursday, leads Onalaska with 20.7 ppg. The Hilltoppers' scoring is balanced behind her, with senior Molly Garrity (9.8 ppg) and juniors Ava Smith (8.3 ppg) and Devyn Schmeling (7.2 ppg) all contributing.
Not only would a win put Onalaska in its first state tournament since 2016, the team would also be able to fight for a state title at the La Crosse Center.
And with an experienced group — the Hilltoppers have won seven straight regional titles — they believe the timing is right.
"It would be so awesome," Gamoke said. "I mean, me and Molly have played in the sectional finals, this is our third year. ... Just being able to potentially get to state our senior year is huge for us."
"The game shouldn't be too big for us," Shane Schmeling said. "We should be poised. We've just got to shoot it well."
BLUGOLDS SEEK STATE RETURN: Aquinas tries for its fifth straight state appearance when it hosts St. Croix Falls (22-1) at 1 p.m. Saturday.
The Blugolds (20-0) haven't lost to a Wisconsin team since the Division 4 championship game in 2017. A win against the Saints would run that winning streak to 96. Aquinas used a solid defensive effort and good perimeter shooting to beat Northwestern 63-38 in a sectional semifinal Thursday to keep that streak going.
While it took some time for the Blugolds to get rolling against the Tigers, they did with 13 3-pointers and plenty of timely baskets from Fiona O'Flaherty in the first half and Alaina Bagniefski in the second.
The Saints split two regular-season games with Northwestern with the Tigers winning a 69-67 matchup during the third game of the season. St. Croix Falls has won 20 straight since and beat Neillsville 47-41 on Thursday.
"They have four seniors who have all played a lot," Aquinas coach Dave Donarski said of the Saints. "They are long and physical, and this will be a good matchup for us."
Emily McCurdy, a 5-foot-9 senior who will play at Viterbo University, leads that group with a scoring average of 15.1 points per game. Olivia Miron, a 5-11 senior, adds 14.8 points and a team-high 8.5 rebounds.
Sophomore Brianna McCurdy is also a double-figure scorer (10.3 ppg) and leads the team with 35 3-pointers. Sophomore Macy Donarski (19.9) is leading the Blugolds in scoring with junior Jacy Weisbrod (18.0 ppg with 81 3-pointers) not far behind.
St. Croix Falls has never qualified for a state tournament.
"They have more than one kid who can handle (the ball) and attack you," Donarski said. "We'll have to be good defensively.
"But I also think that when we are playing at our level, we'll be able to disrupt them, too."
Photos: Aquinas GBB vs Northwestern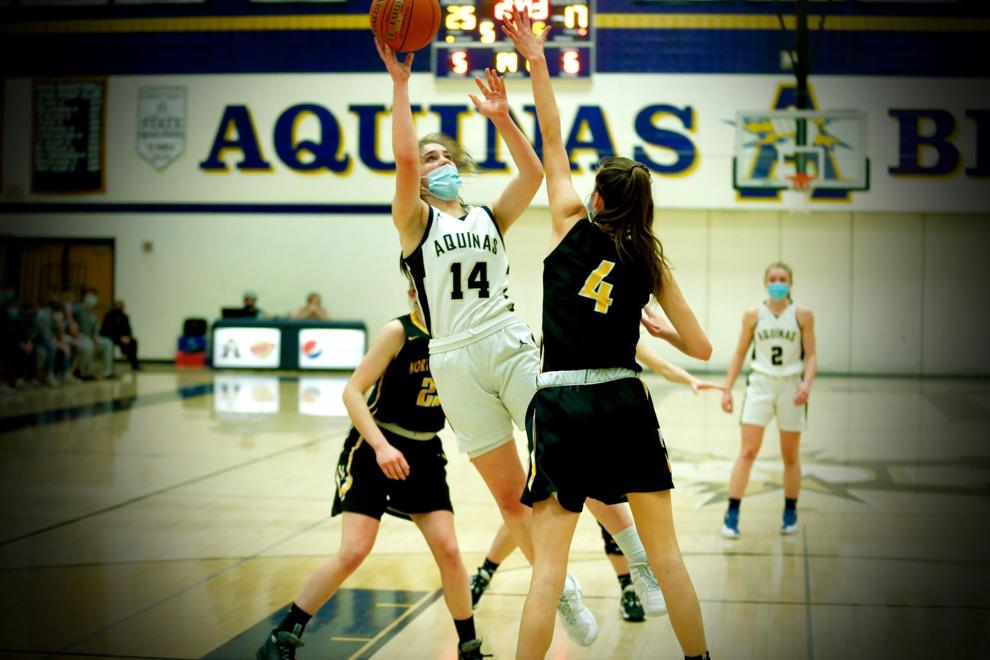 Photos: Aquinas GBB vs Northwestern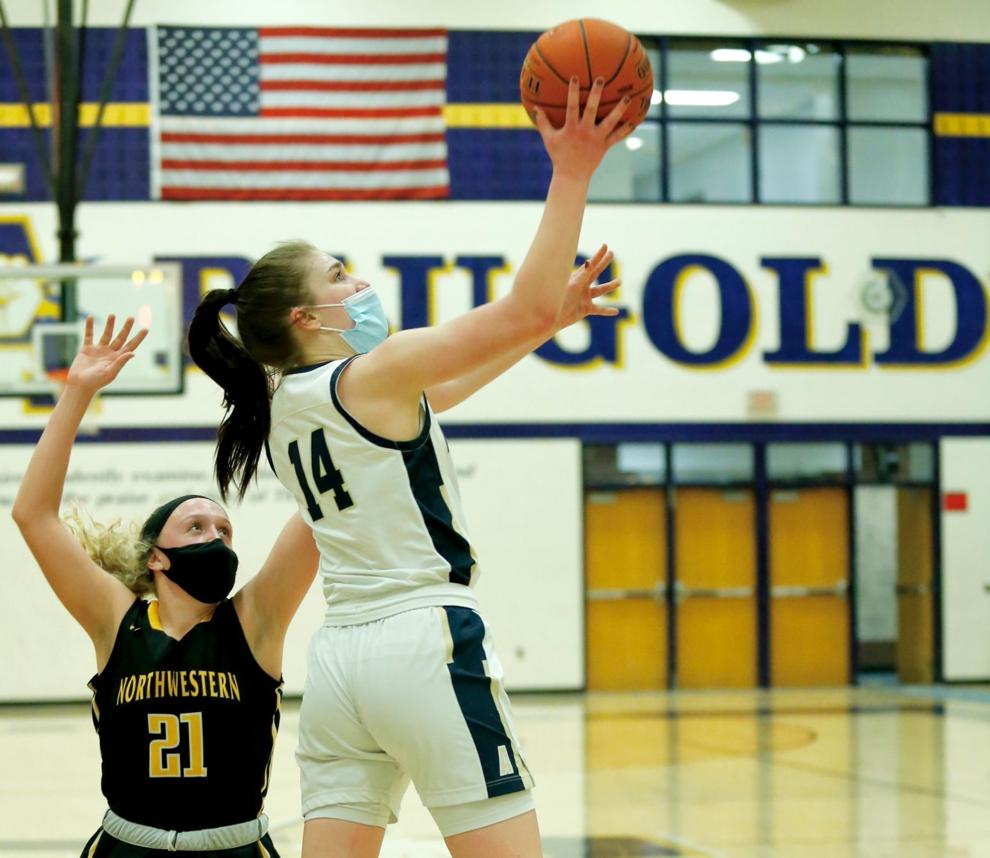 Photos: Aquinas GBB vs Northwestern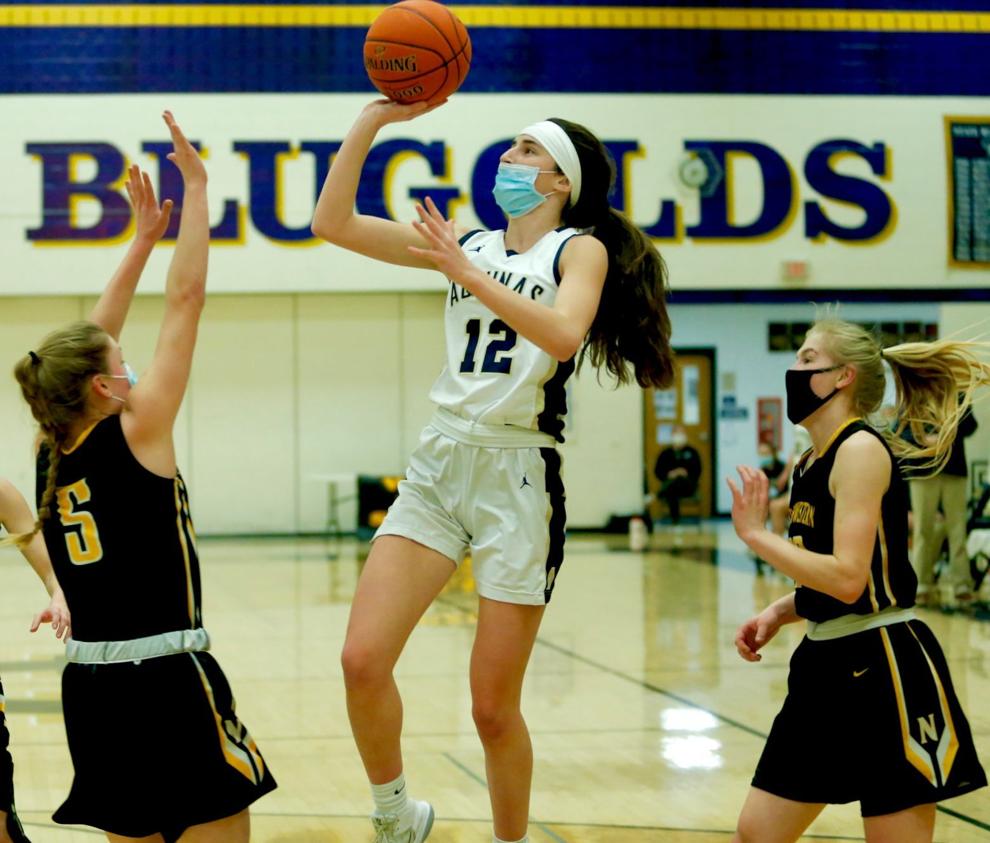 Photos: Aquinas GBB vs Northwestern
Photos: Aquinas GBB vs Northwestern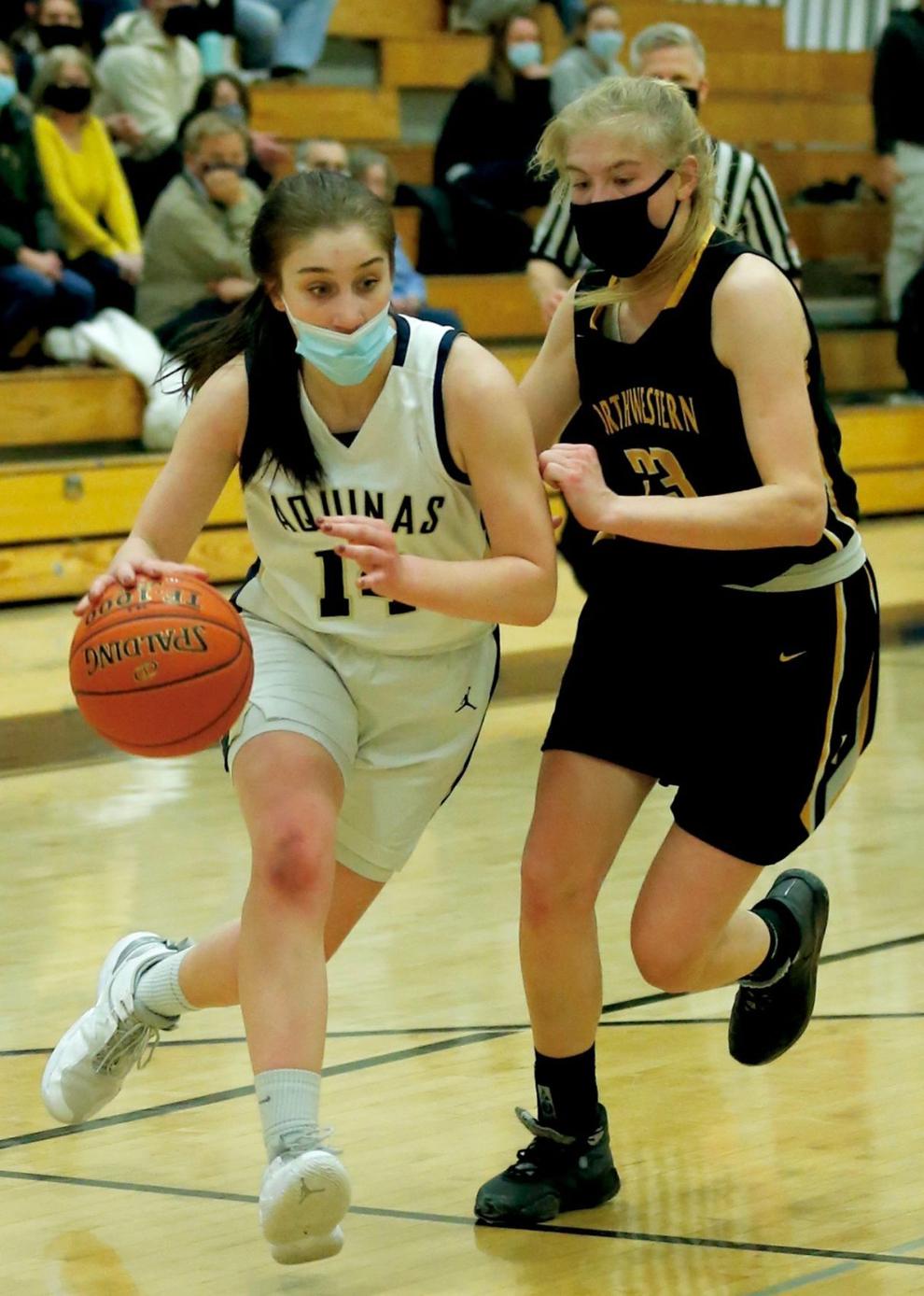 Photos: Aquinas GBB vs Northwestern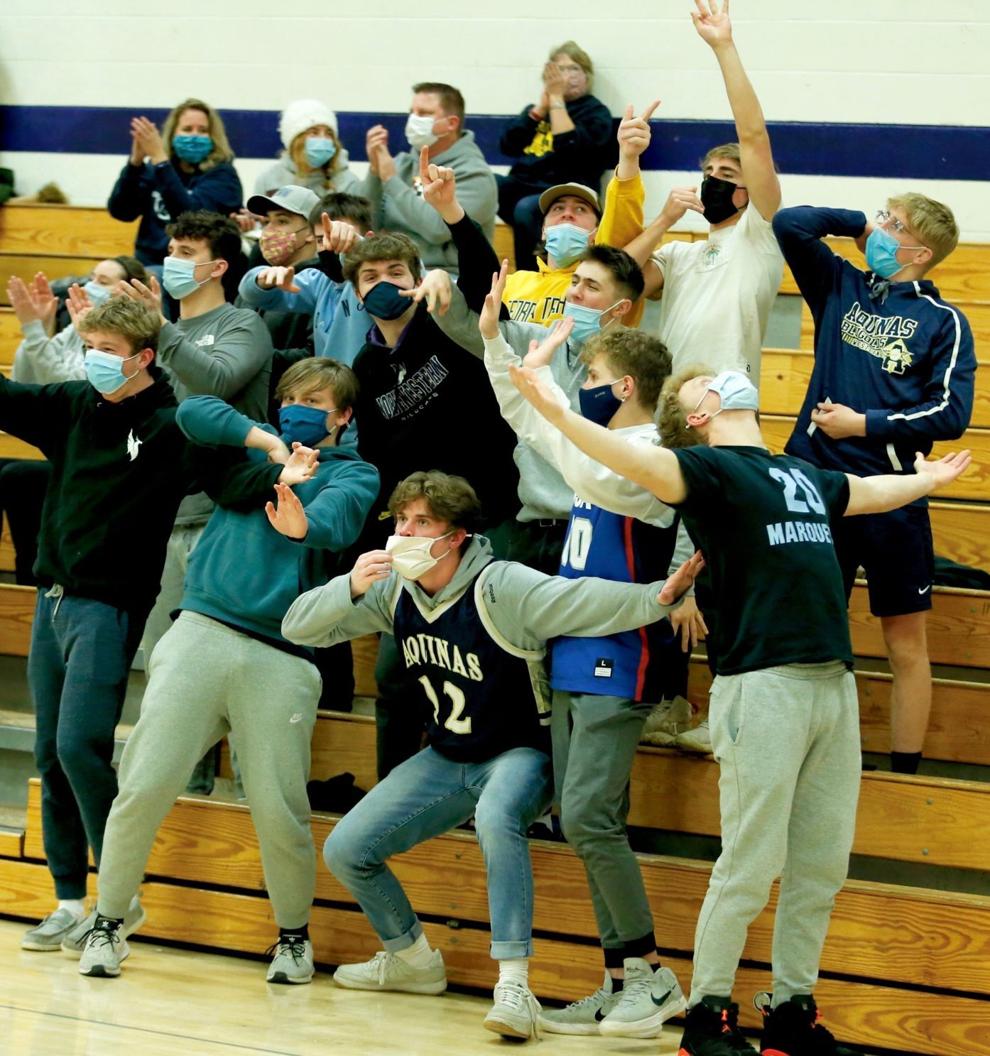 Photos: Aquinas GBB vs Northwestern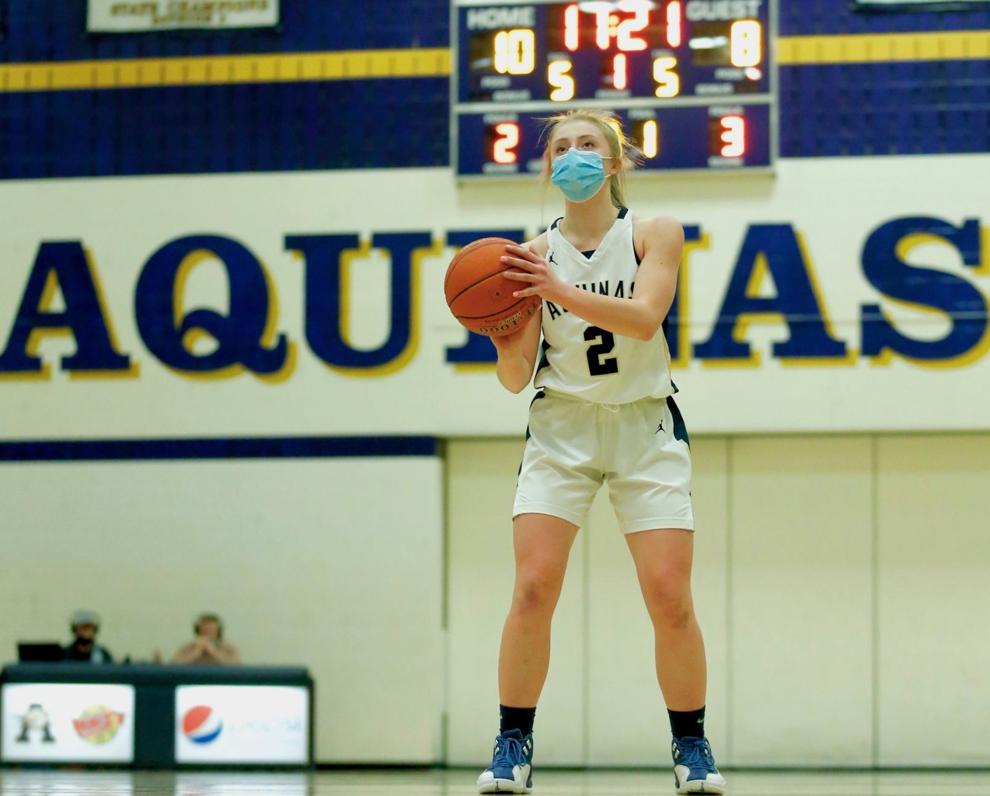 Photos: Aquinas GBB vs Northwestern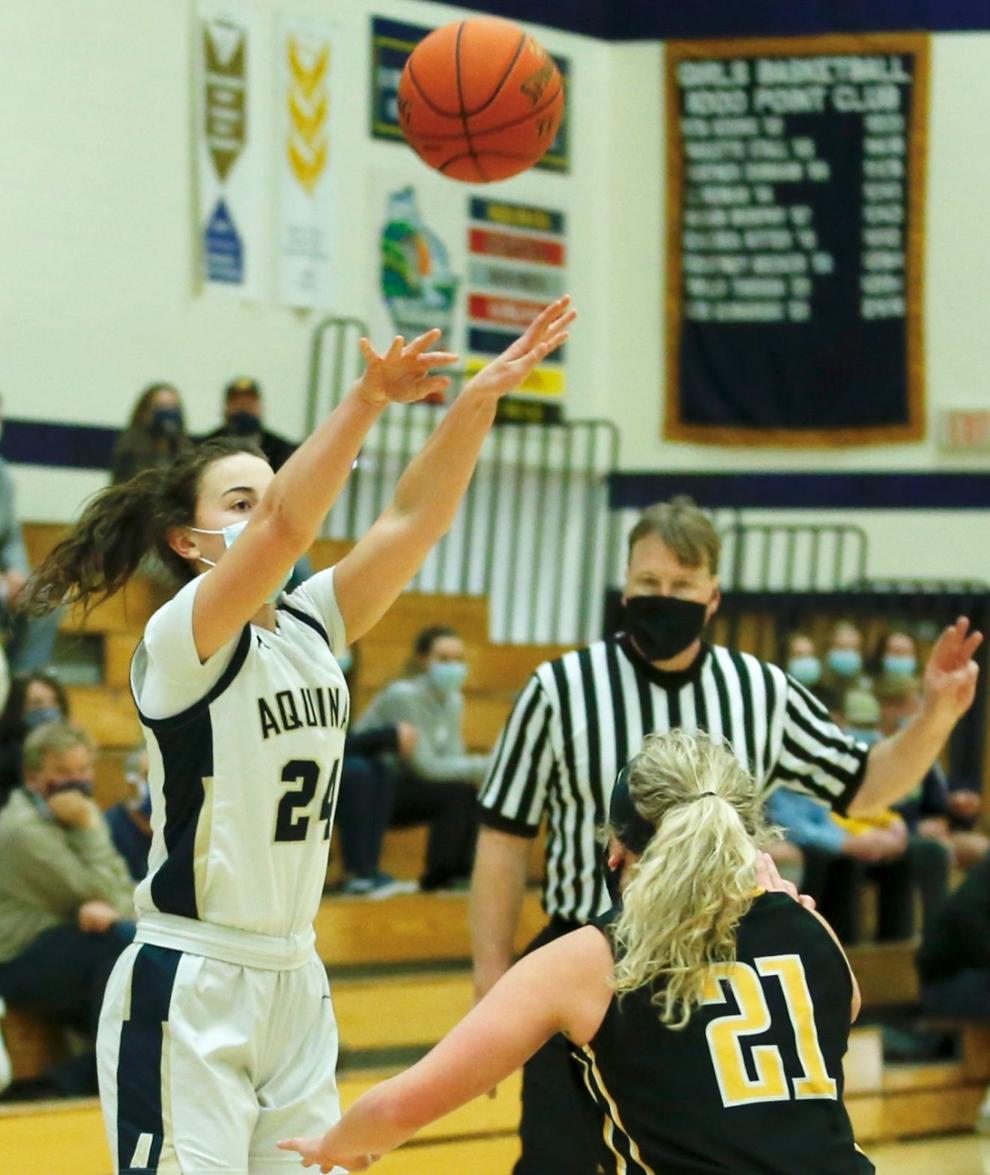 Photos: Aquinas GBB vs Northwestern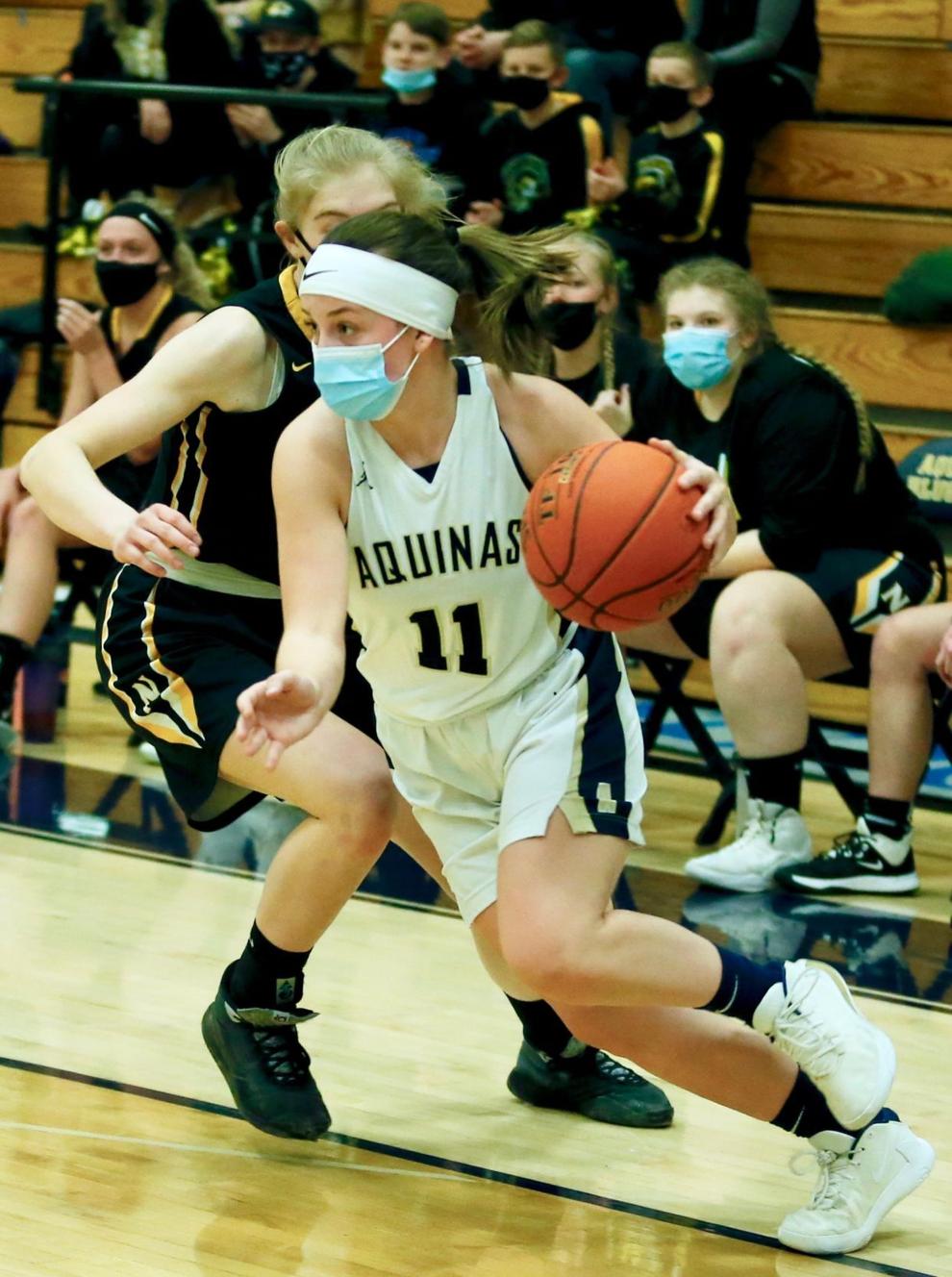 Photos: Aquinas GBB vs Northwestern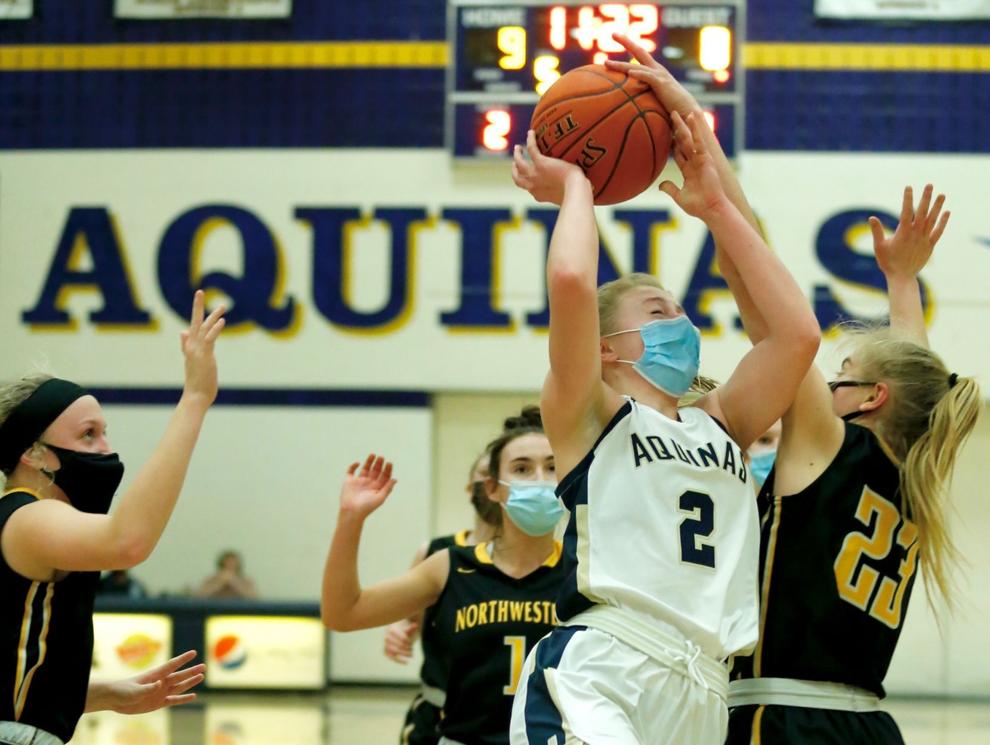 Photos: Aquinas GBB vs Northwestern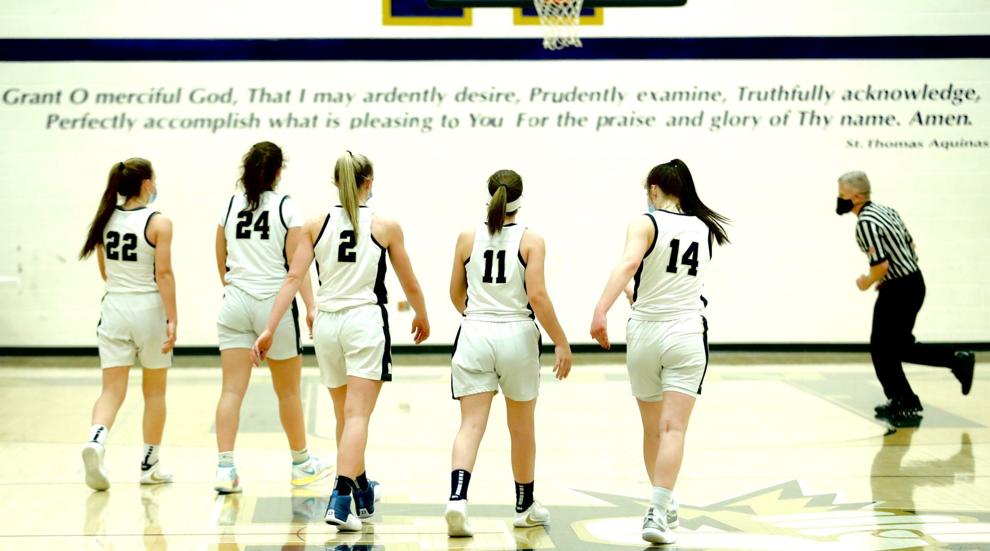 Photos: Aquinas GBB vs Northwestern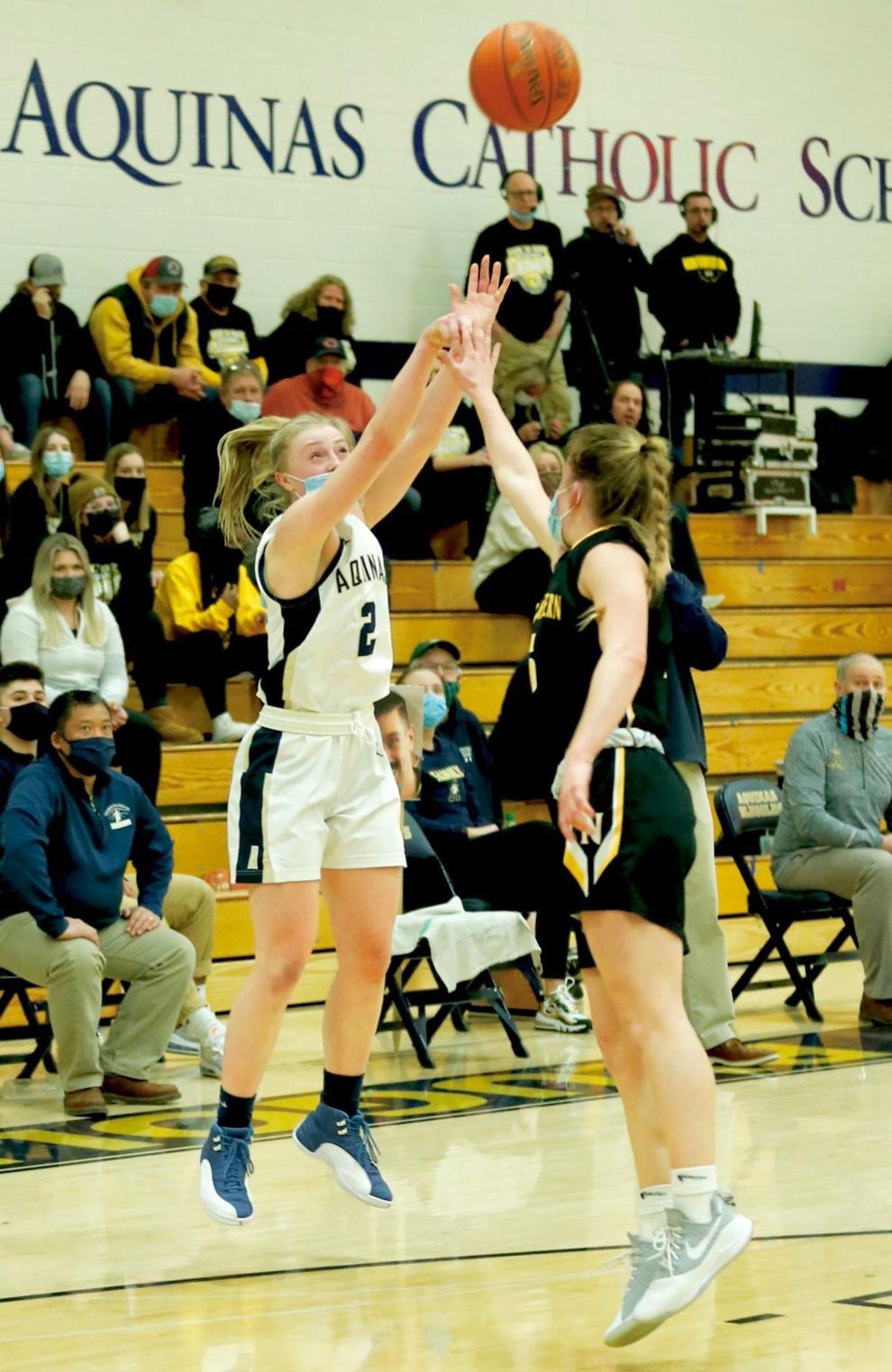 Photos: Aquinas GBB vs Northwestern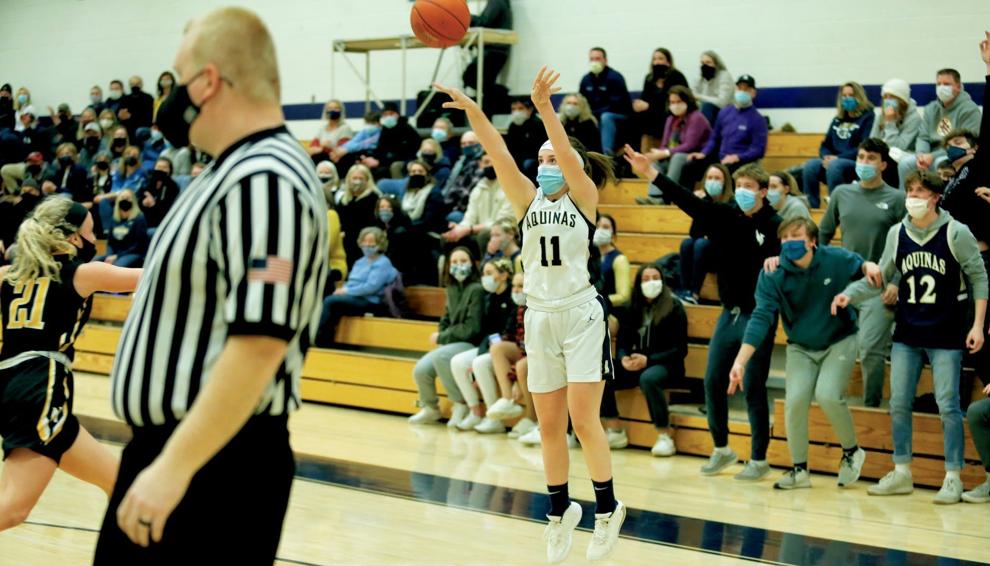 Photos: Aquinas GBB vs Northwestern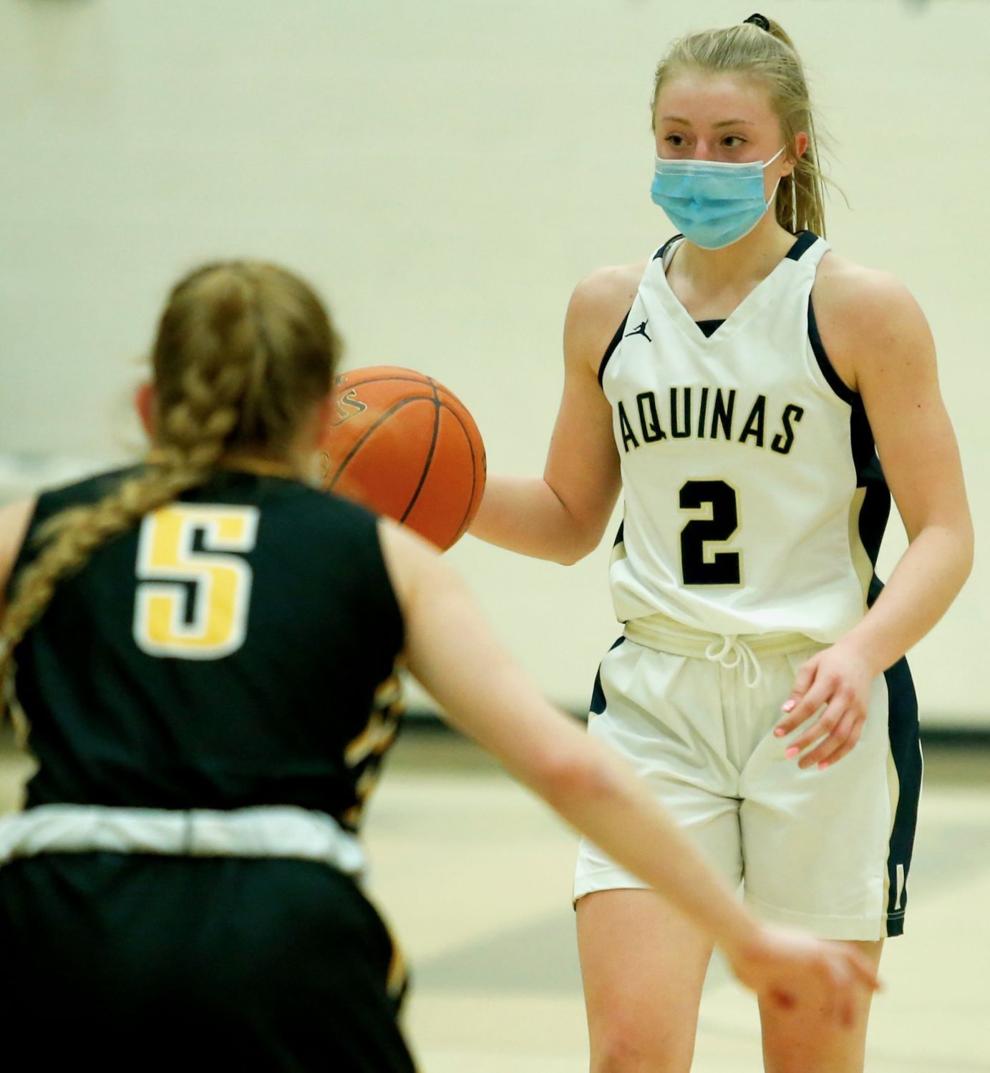 Photos: Aquinas GBB vs Northwestern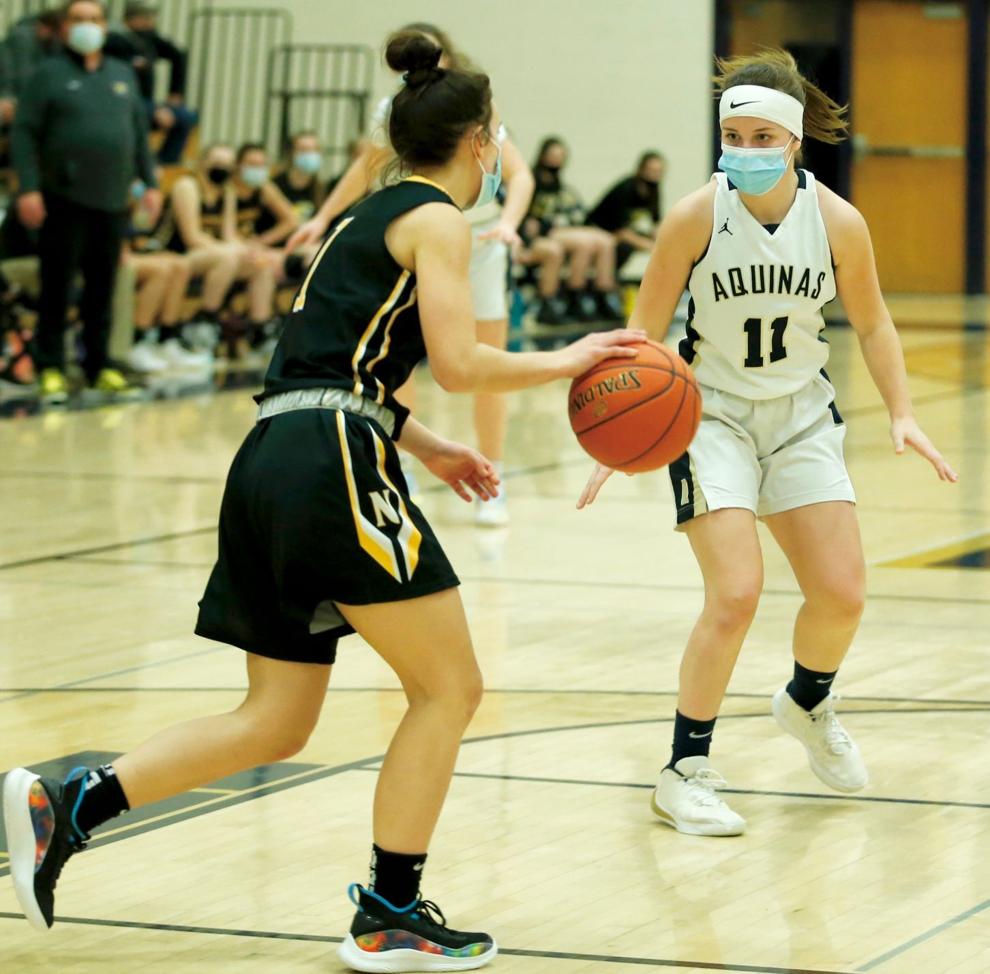 Photos: Aquinas GBB vs Northwestern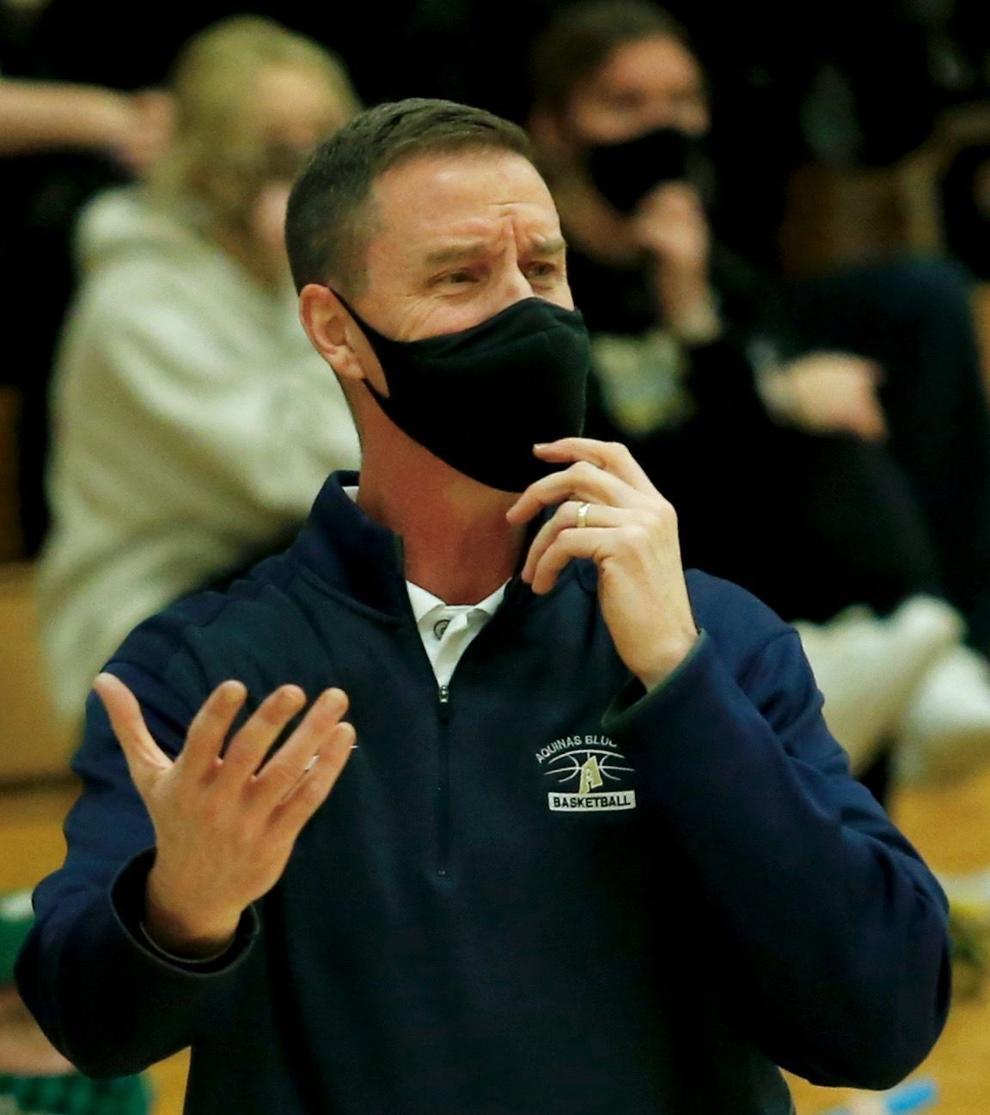 Photos: Aquinas GBB vs Northwestern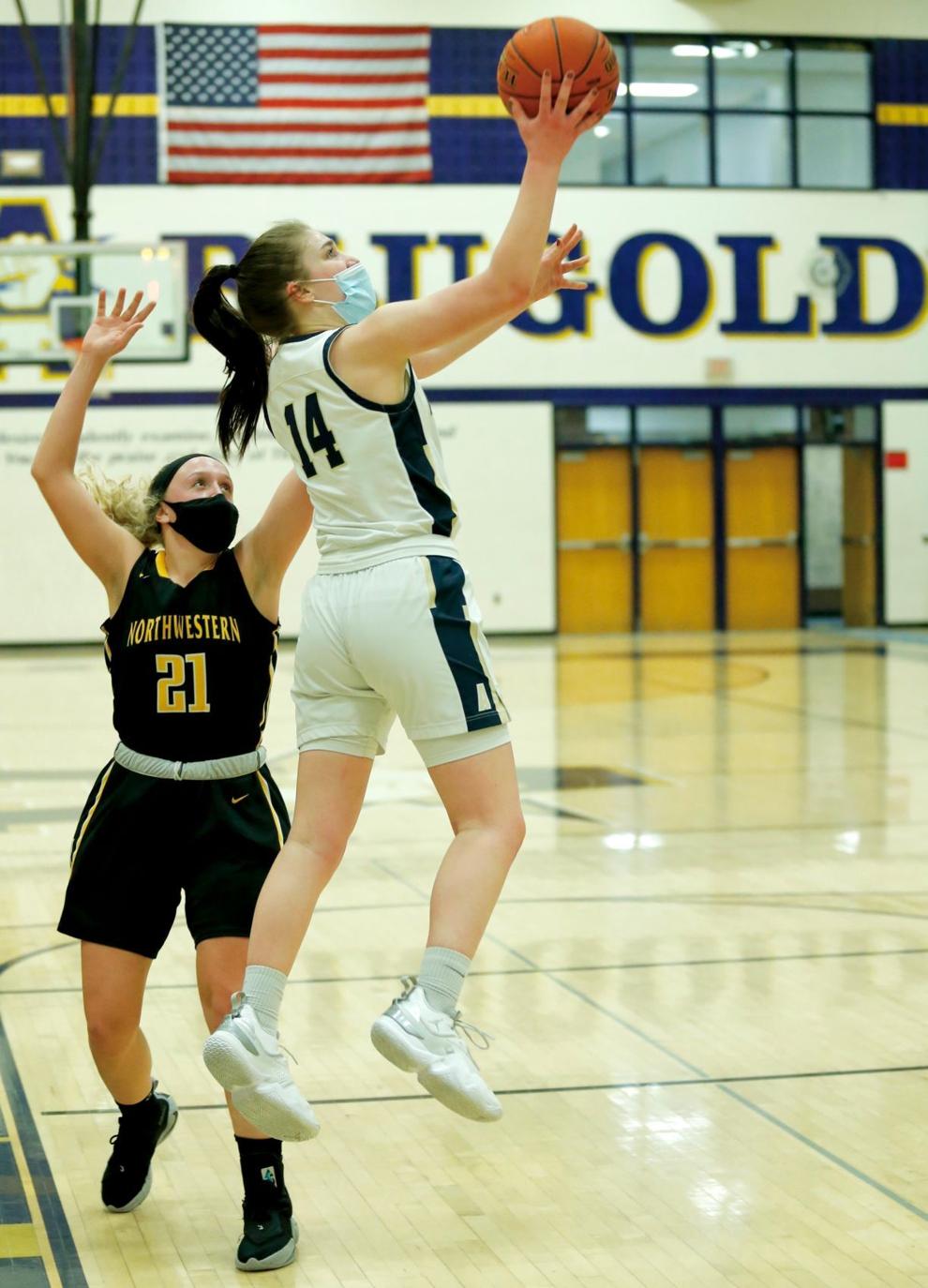 Photos: Aquinas GBB vs Northwestern