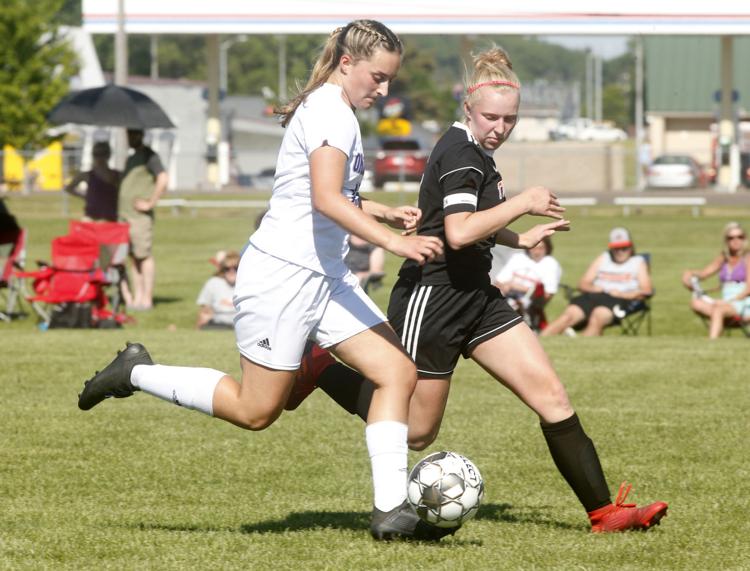 EAU CLAIRE, Wis. — The Onalaska High School girls soccer team's season didn't end in the desired fashion on Saturday.
The Hilltoppers had spent the postseason making the big plays when necessary, but Marshfield made sure that didn't happen with a spot in the WIAA Division 2 state tournament on the line at Eau Claire Memorial.
Marshfield scored first and last to hold off the eighth-ranked Hilltoppers 2-1 in a sectional championship game and earn a spot in the state semifinals Thursday at Uihlein Soccer Park in Milwaukee.
Both teams were attempting to qualify for state for the first time. The Tigers (14-7-2) earned that right by scoring once in each half and becoming the first team to beat Onalaska (18-3-3) since April 6.
"Our goal at the beginning of the season was to win the (MVC)," Onalaska coach Tyler Ludeking said. "To get to the sectional finals is kind of the cherry on top of that.
"Going out on a loss isn't the way anyone wants to finish, but I think this was a good run for our team."
Register for more free articles.
Stay logged in to skip the surveys.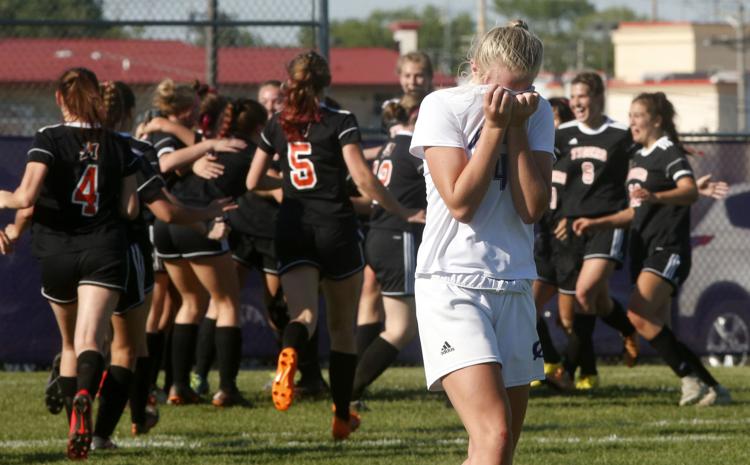 The Hilltoppers won their previous two games via shootout — over New Richmond and River Falls — before becoming the first team to score against Marshfield in the postseason. The Tigers, however, were able to answer an early goal by freshman Kiya Bronston midway through the second half.
Sophomore Lauren Ecklund assisted on Bronston's goal in the 12th minute to tie the score at 1. Sophia Gruenling broke the tie in the 63rd minute after a good defensive play took the ball away from the Hilltoppers.
"We just had a bad pass that they took advantage of," Ludeking said. "It ended up with some back-and-forth passing that set up a wide-open shot on our goal."
Sophomore Emma Kujawa wasn't able to stop that shot, but she made 10 saves to keep the Hilltoppers in the game. Marshfield outscored its first three postseason opponents by a 17-0 score.
"They have a good center midfield and possess the ball well," Ludeking said of the Tigers. "With the (warm) weather, I think the ability to possess the ball like they did was an advantage and worked in their favor."