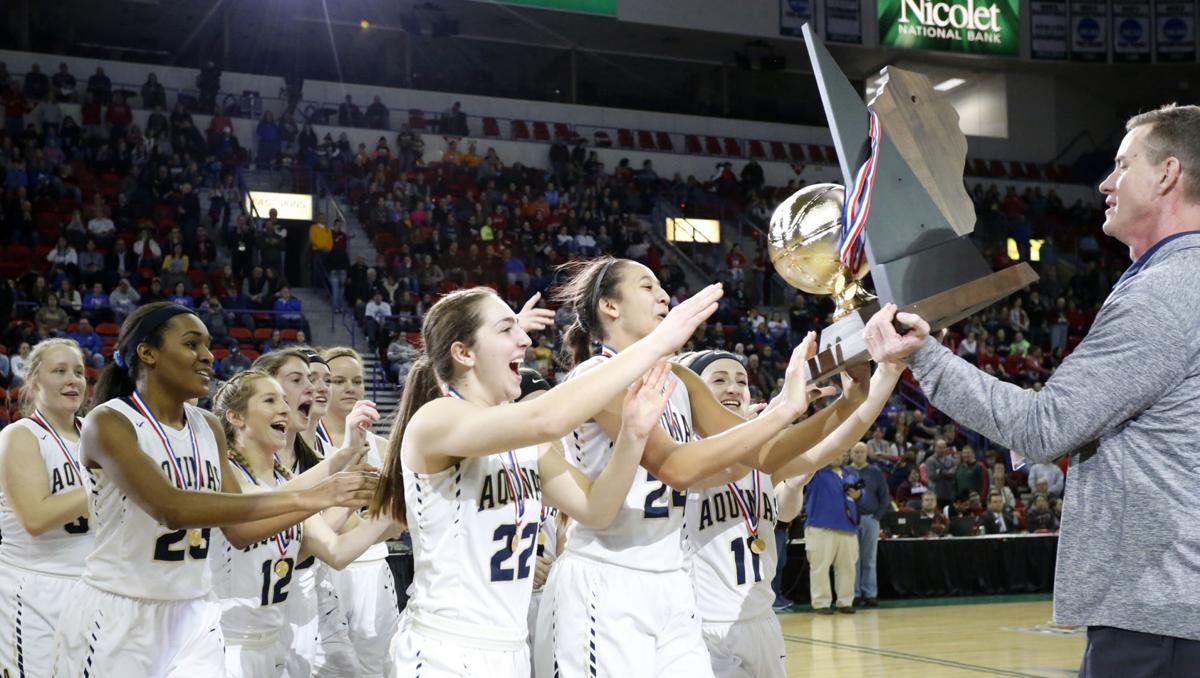 GREEN BAY — There were times when Madessa Collins dribbled the ball into the lane and found opportunities to score.
There were others when she was fed the ball and completed the drive.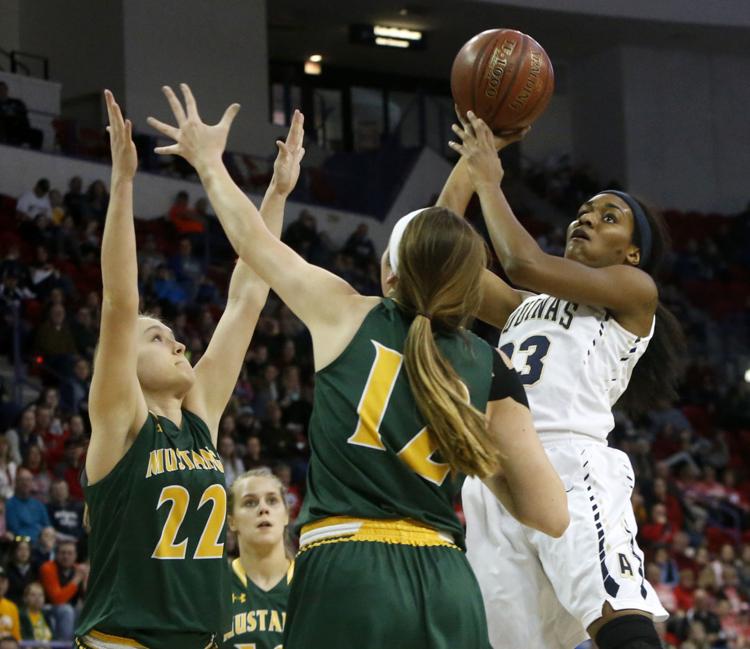 The Aquinas High School senior did everything the Melrose-Mindoro girls basketball team wanted to stop in leading the Blugolds to a win in an all-area WIAA Division 4 championship game at the Resch Center in Green Bay.
Collins had 13 points and 11 rebounds as top-ranked Aquinas (28-0) completed what it didn't finish a season ago and beat the second-ranked Mustangs (27-1) 68-52 Saturday afternoon.
"Collins was the difference today," said Melrose-Mindoro coach Joey Arneson, whose team is 51-2 the last two seasons with both losses coming to the Blugolds. "She's an outstanding player, but the points she scored and the way she scored them really took us out of our game."
The Mustangs wanted to keep Aquinas out of the lane and couldn't do that consistently as their first state trip ended with a silver ball and more motivation for next season with nearly the entire roster returning.
But back to Collins, who teamed up with classmate Kyah Steiner (13 points, 14 rebounds) to bust hole after hole in the Mustangs' defense by contorting through any opening they could find.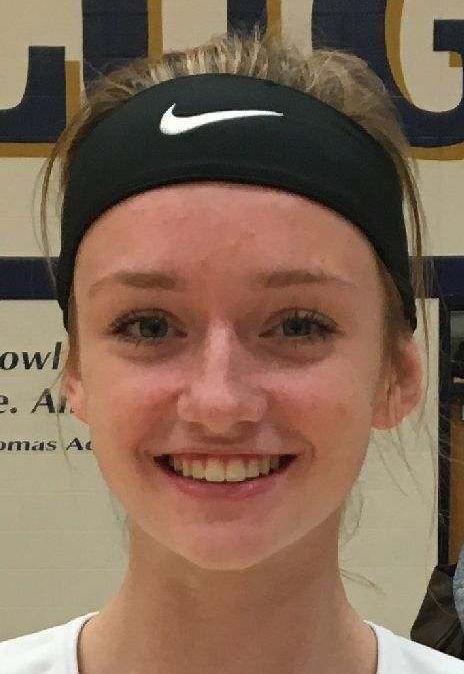 "They are very talented players," Aquinas sophomore guard Lexi Donarski said. "I knew they'd find a way to play the same kind of game they always play."
Collins and Steiner were two of five Blugolds who scored either 13 or 11 points. Senior Jessa Peterson matched their 13, and Donarski and Courtney Becker added 11 apiece for Aquinas, which won its first WIAA title and first state championship since back-to-back WISAA (Wisconsin Independent School Athletic Association) titles in 1996 and 1997.
You have free articles remaining.
"Execution-wise, I really feel like we did what we wanted to do," Aquinas coach Dave Donarski said. "I feel good about the way we competed today."
Aquinas did turn the ball over 16 times and shot just 36.8 percent (25-for-68 overall and 1-for-20 from the 3-point line), but it knew playing Melrose-Mindoro was going to be a struggle.
That became a reality as soon as the game began, and the Mustangs scored five of the first seven points on a 3-pointer from Emily Herzberg and drive to the basket by Erika Simmons.
The Blugolds didn't score until 2 minutes, 55 seconds had passed and didn't get their first field goal until Steiner scored off a pass from Donarski with 11:44 left in the half.
Those points were part of a key 17-0 run the Blugolds used to get initial separation. The run lasted nearly 10 minutes, and the Mustangs didn't score after Simmons' first basket with 14:50 on the clock until Katie Christopherson hit a 3-pointer with 5:09 left in the half.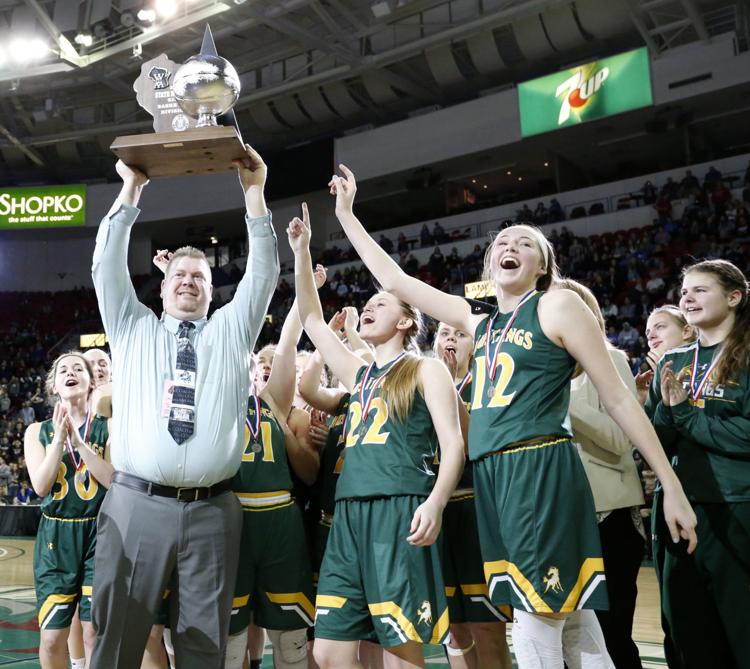 "Coach mentioned before game that they would go on a run at some point," said Simmons, who had 14 points and 11 rebounds. "We were hoping to return with a run of our own because we thought it would be a game of runs.
"It made us push (too hard to get something going)."
Melrose-Mindoro wasn't able to take advantage of two quick fouls called on Becker, but part of that was because Emily Herzberg and Mesa Byom both had their second fouls called about 2 minutes before Becker's.
Collins made 5 of 13 shots and 3 of 6 free throws to go with three steals. She finished the Blugolds' 17-0 run with a drive to the basket.
"I feel awesome about the way everyone played," Collins said. "In all reality, I had to get the ball from someone to do anything with it."
Collins scored frequently with her sweeping drive to the left and was able to score over — or around — the bigger Mustangs.
Aquinas led 28-13 at halftime and used a 10-2 run in the second half to open its lead to 44-19 after Becker recorded a steal and turned a pass from Whittni Rezin into a three-point play with 12:27 left.