BARABOO, Wis. — Big innings, both those that materialize and others that seemingly vanish, are true game changers.
After a slow start, two crooked numbers played massive dividends for the Holmen High School softball team on Wednesday as the Vikings exploded for 12 combined runs in the fifth and sixth innings for a 12-0 six-inning win over Baraboo in a WIAA Division 1 regional final game at Don Pierce Field.
Junior Emily Szak went 3-for-4 with two RBI to lead the Vikings' baker's dozen hitting barrage, while senior Jayda Staige struck out seven and scattered just three hits and four walks in the complete-game victory to seal the program's first regional title since 2018.
"It's huge. Winning with the 10-run rule here is big; it means a lot and we only won 3-0 over Onalaska on Monday, so pouring it on here is awesome. The girls are excited, obviously, and this group can hit," said second-year coach Ryan Miller, whose team hosts fourth-seeded DeForest in a sectional semifinal Monday. "This was a big win for us because it just really proves that we can do it. A lot of people doubt Holmen because we play small teams, but I think this makes a statement and means we can make a pretty good run in the playoffs," junior catcher Ellie Kline added.
That statement started in the fifth inning when the third-seeded Vikings (19-7) broke free from a scoreless deadlock. No. 2 Baraboo (14-10) committed four of its six errors in the inning, which ultimately led to a five-run frame for Holmen.
After the first three Vikings batters reached, a fielding error allowed Ashley Krueger to score following her leadoff single. Senior Sydney Jahr then added a sacrifice fly to make it 2-0 before Szak added an RBI single to push the lead to 3-0.
Baraboo senior starter Emma Crary nearly escaped any more damage after that as she struck out Marci Jacobson, but two more T-Birds errors plated two more runs to extend the Vikings advantage to 5-0.
"It's just unfortunate, those things happen and they're plays I know the girls expected themselves to make, but it's the way the game goes sometimes. It's difficult to overcome when you don't score some runs," Baraboo coach Dan Lewison said.
Not that the T-Birds didn't have opportunities. Baraboo's second best chance came in the bottom of the fifth as it searched for an immediate response. A leadoff walk by junior Kylie Sprecher was followed by a one-out hit by pitch by sophomore Taylor Pfaff to put a pair on for Madee Strampe.
The sophomore catcher ripped a hard shot up the middle, but Jahr ranged over to make a backhanded stab and in one fell swoop, stepped on second before firing to first for the unassisted, inning-ending 6-3 double play.
"When you put up a five-spot and the other team is coming back to threaten right away, if we let them score it ruins the momentum," Miller said. "Sydney Jahr stepping up and turning that unassisted 6-3 double play there was huge; I don't think you see too many shortstops in high school softball make that play. She makes the plays and she made it when we needed it there."
It certainly added fuel to the Vikings fire in the top of the sixth as they teed off on Crary and reliever Caroline Lewison. After a leadoff single by sophomore Kassie Miller, Kline laced an RBI double to the left field wall to chase Crary, who struck out four and allowed five unearned runs (seven total) on eight hits and a walk in five innings to get tabbed for the loss.
Lewison didn't fare much better however, as she gave up a second-straight RBI double to sophomore Taylor Pellowski, while Szak, Jacobson and senior Bridgette Torud each added RBI singles.
"It's really important to stay level headed in softball. Every inning is different, so to stay level headed and take every opportunity at the plate to try to make a difference for your team … it's all about rallying with your team and putting a few big hits together to get the job done," Kline said.
Needing a pair of runs, the T-Birds started the home half of the sixth strong with a leadoff single by junior Paige Lewison, but it never manifested into anything as Staige retired the next three batters in order to cap off the complete game win.
While she walked away with the shutout win, things nearly took a far different turn on Staige in the home half of the second. The T-Birds loaded the bases with their first three batters, including a Paige Lewison walk and consecutive singles by juniors Tenley Scott and Caroline Lewison.
It set the table for Crary to add to her own cause, but she never got the chance as she was wrongly rung up on a check swing with a 2-2 count. According to Dan Lewison, the home plate umpire opted not to ask for help from the field ump, and the T-Birds went on to strand all three runners behind a pop-up bunt by Aria Schindler and a strikeout by Sprecher.
Baraboo later ran itself out of an inning in the third thanks to a runner's interference call and squandered a chance with a 1-2-3 fourth after doubling off the Vikings in the top half of the same frame off a liner to Sprecher to third and a heads up throw to Scott at first.
"Our girls did a great job of staying level headed today; not getting too up, not getting too down," Miller said. "Those first four innings were great softball on both sides and either team could have took it at any point in time, and fortunately we were the ones who got ahead."
Krueger and Pellowski each went 2-for-4 with the latter notching two RBI to help pace the Vikings.
Photos: Holmen vs. Baraboo softball
Holmen's Marci Jacobson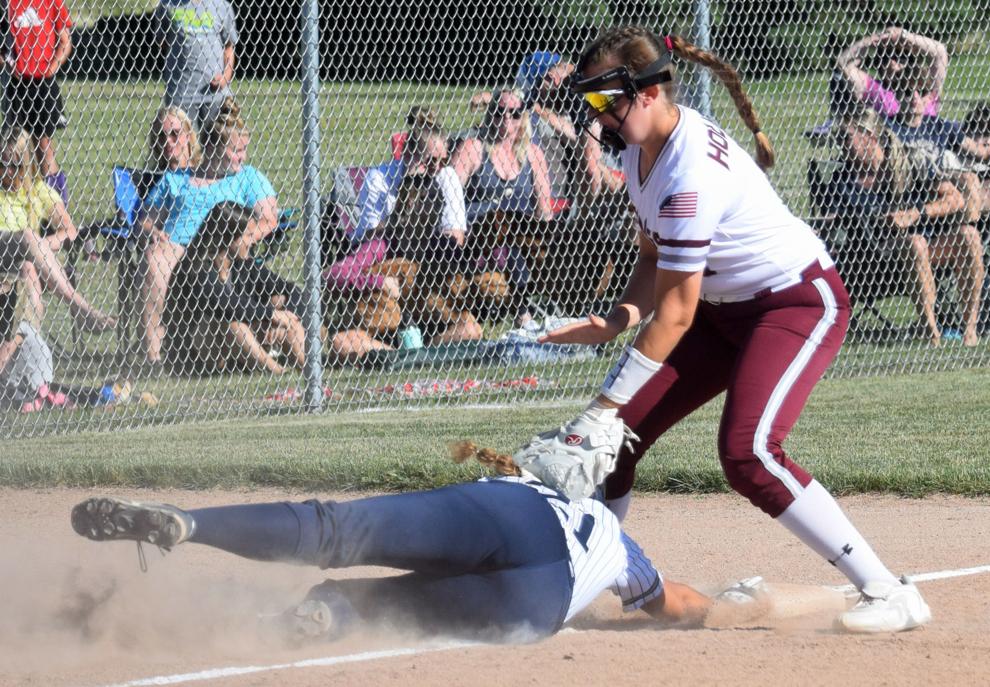 Holmen's Marci Jacobson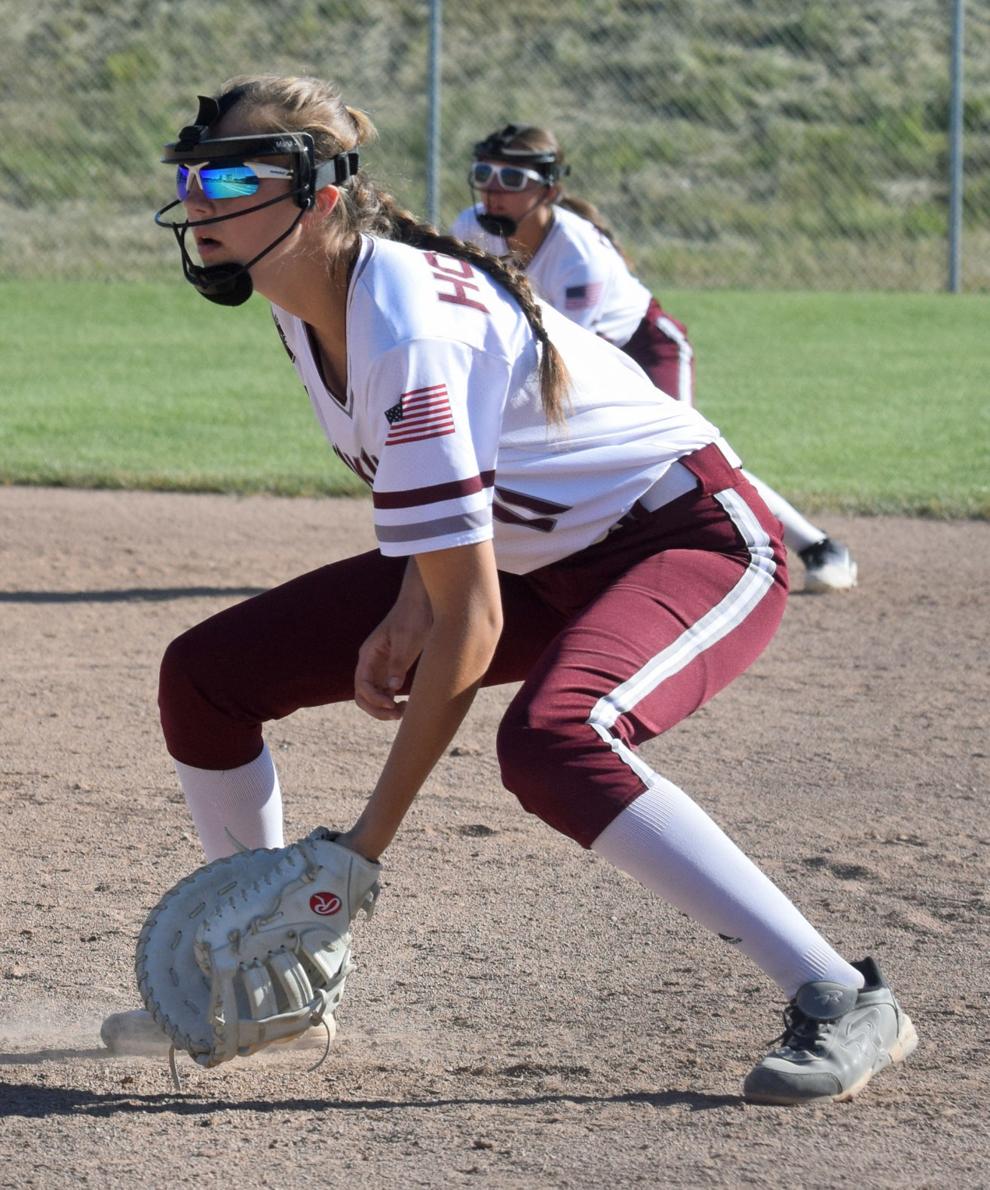 Holmen's Sydney Jahr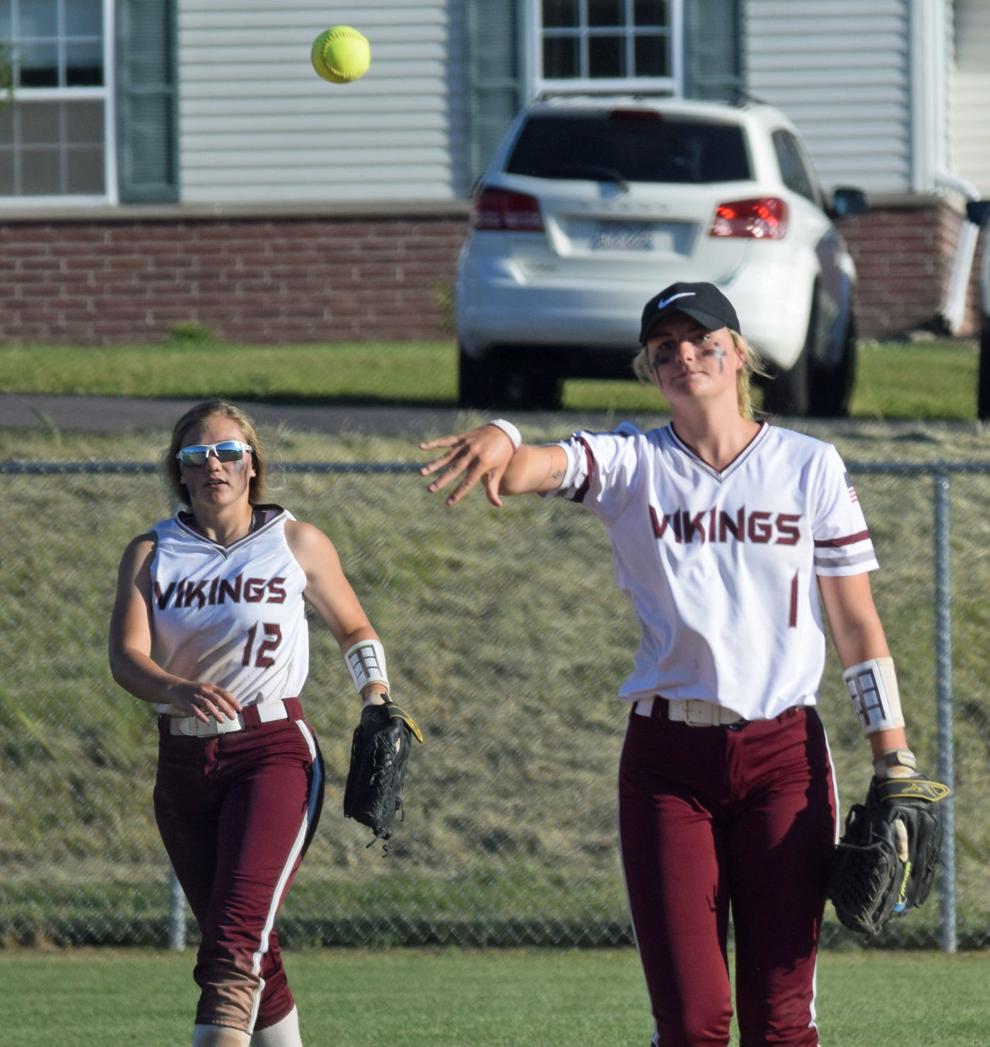 Holmen's Ellie Kline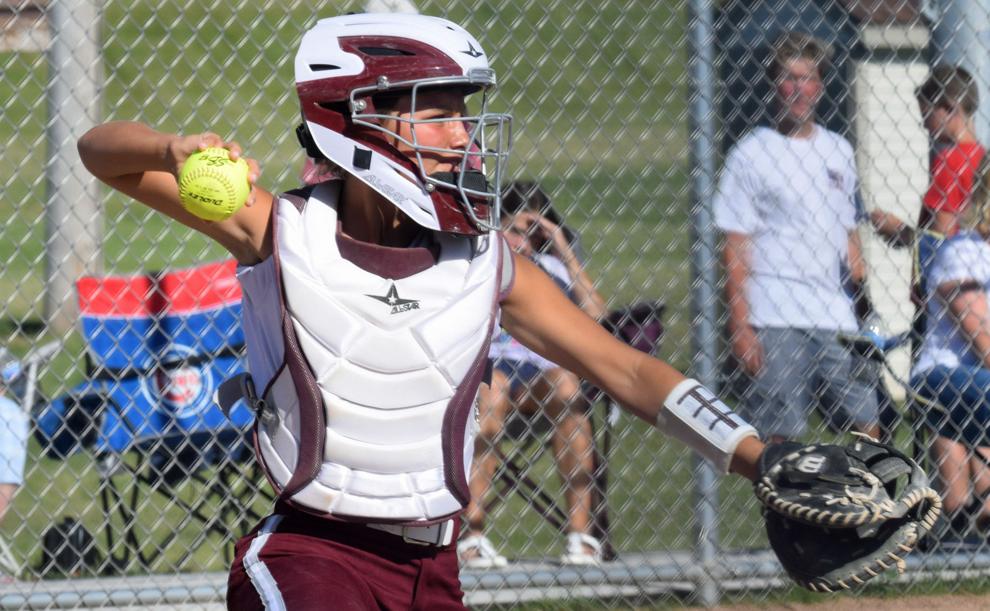 Holmen's Kaylin Metzler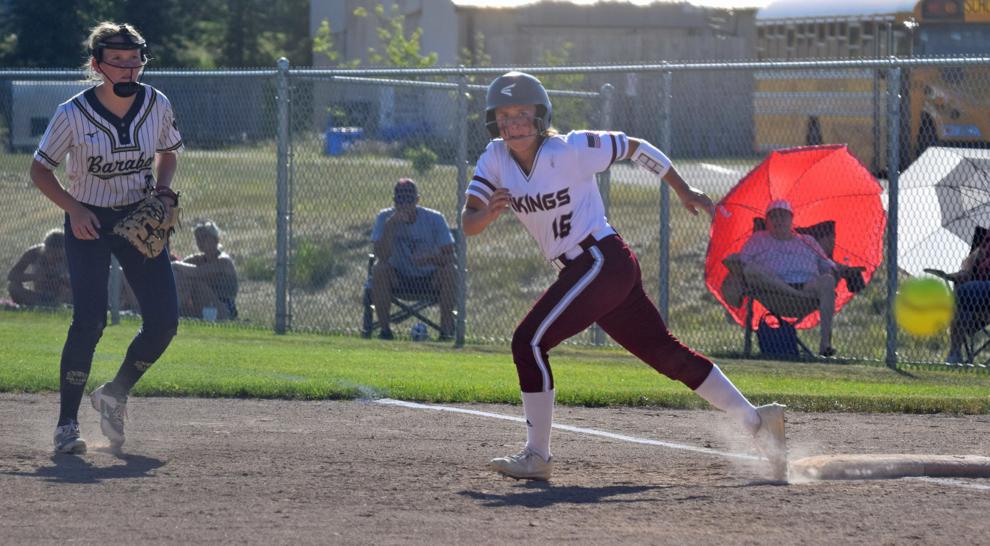 Holmen's Ashley Krueger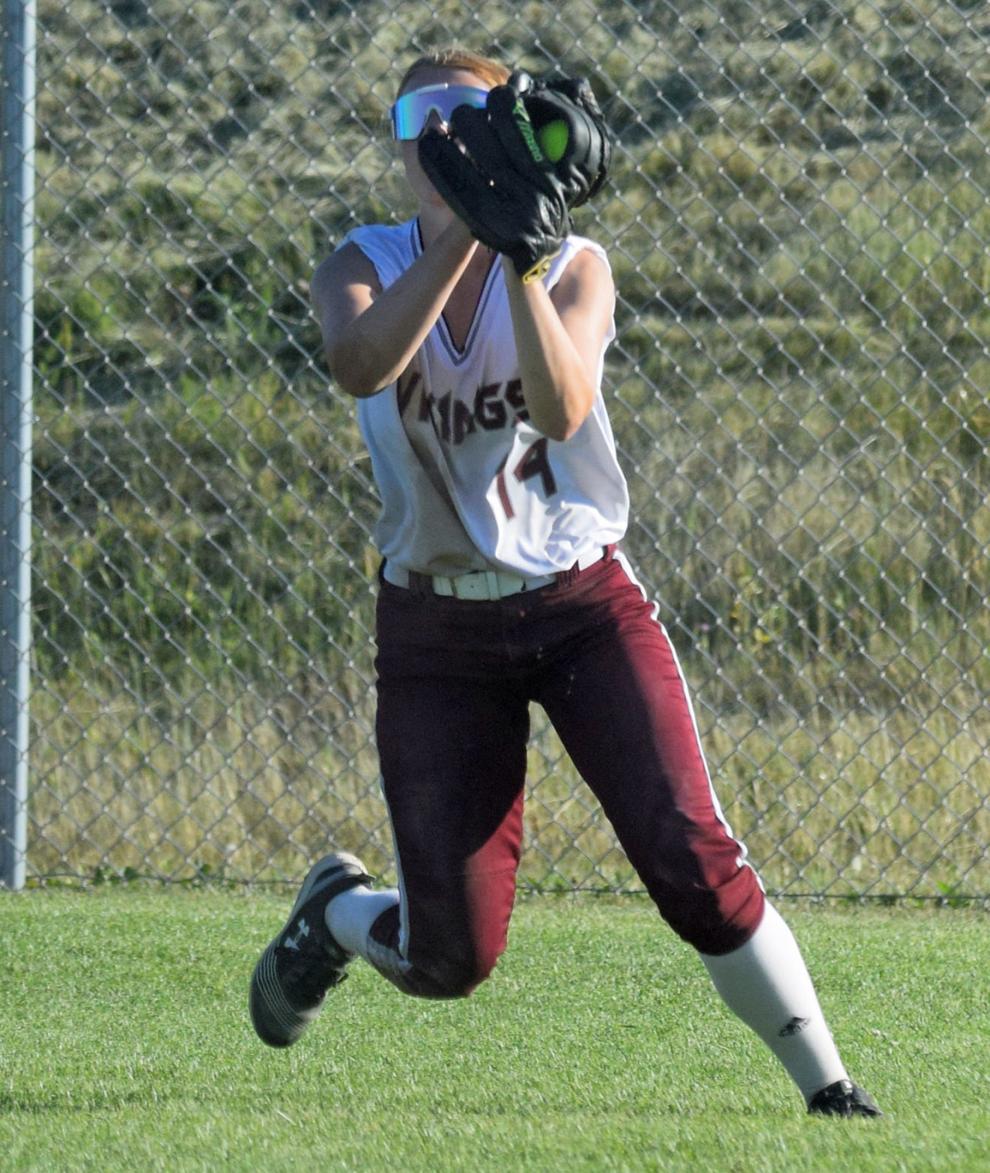 Holmen's Kassie Mueller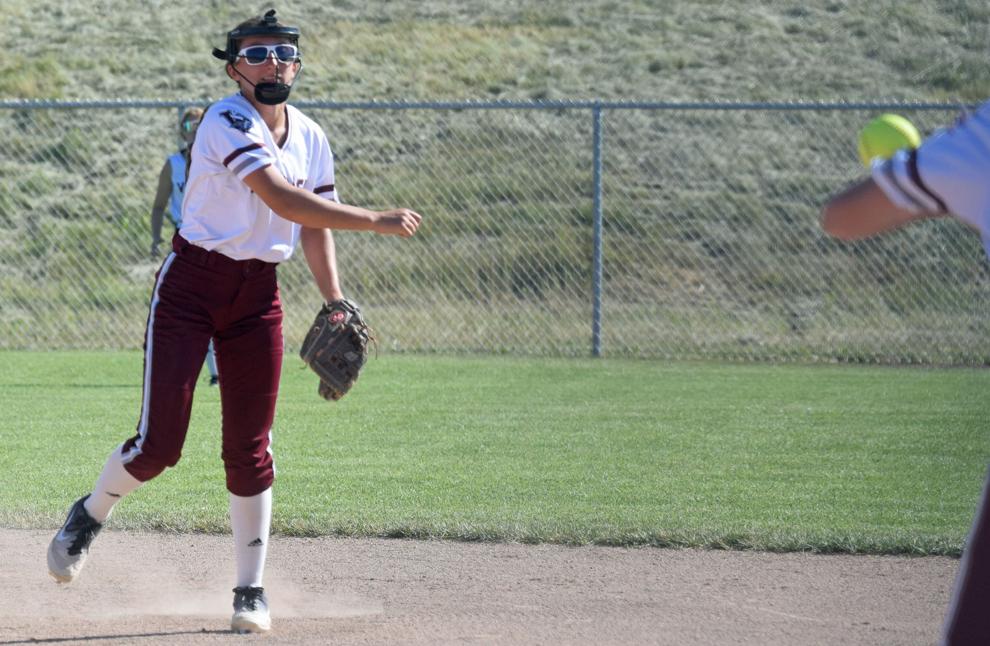 Holmen's Taylor Pellowski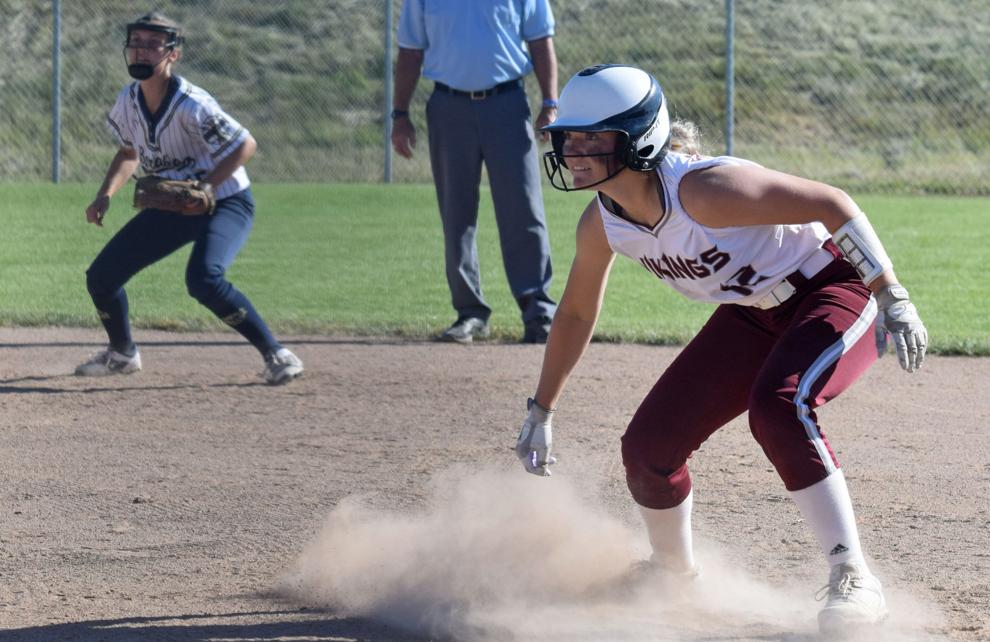 Holmen's Jayda Staige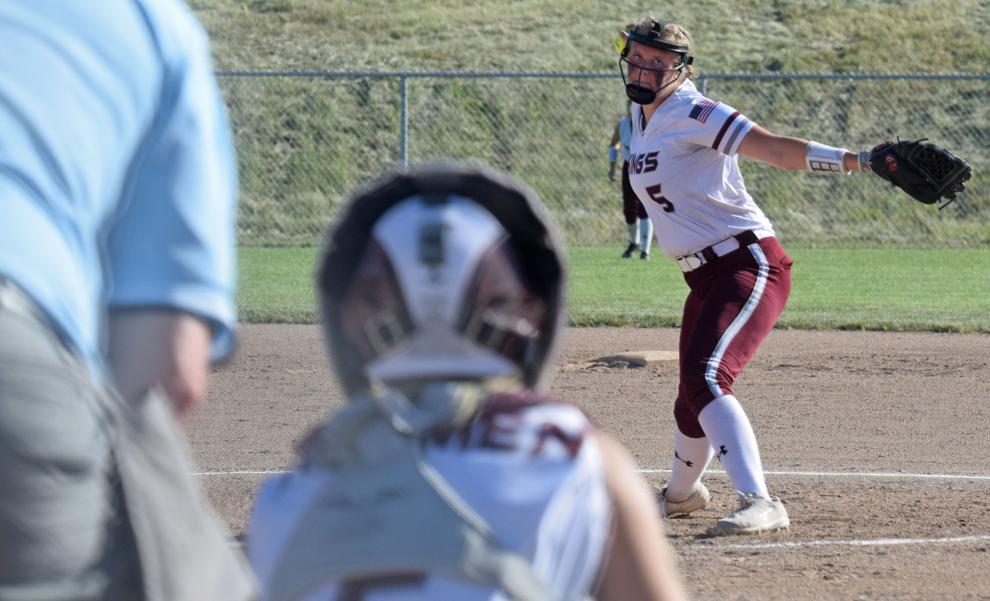 Holmen's Emily Szak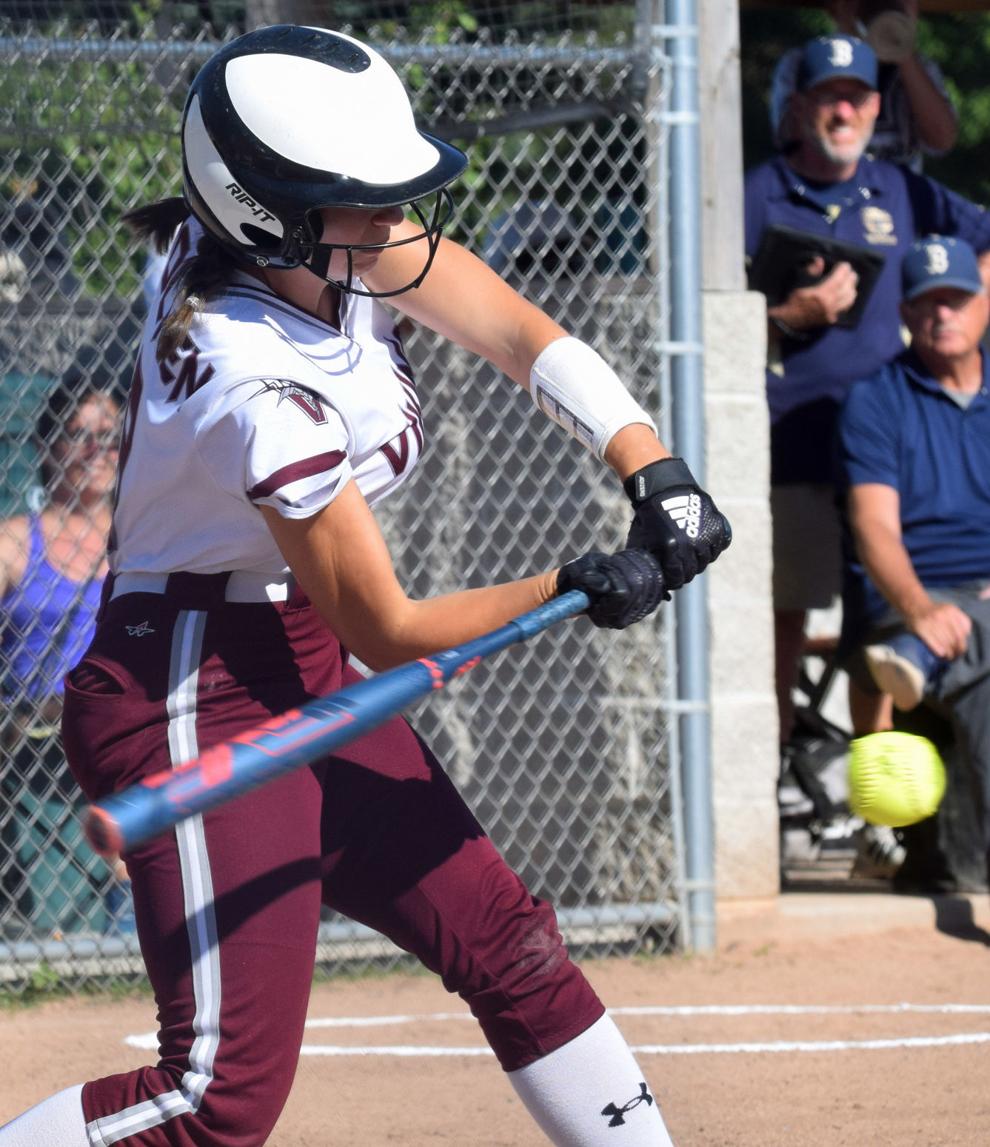 Holmen's Bridgette Torud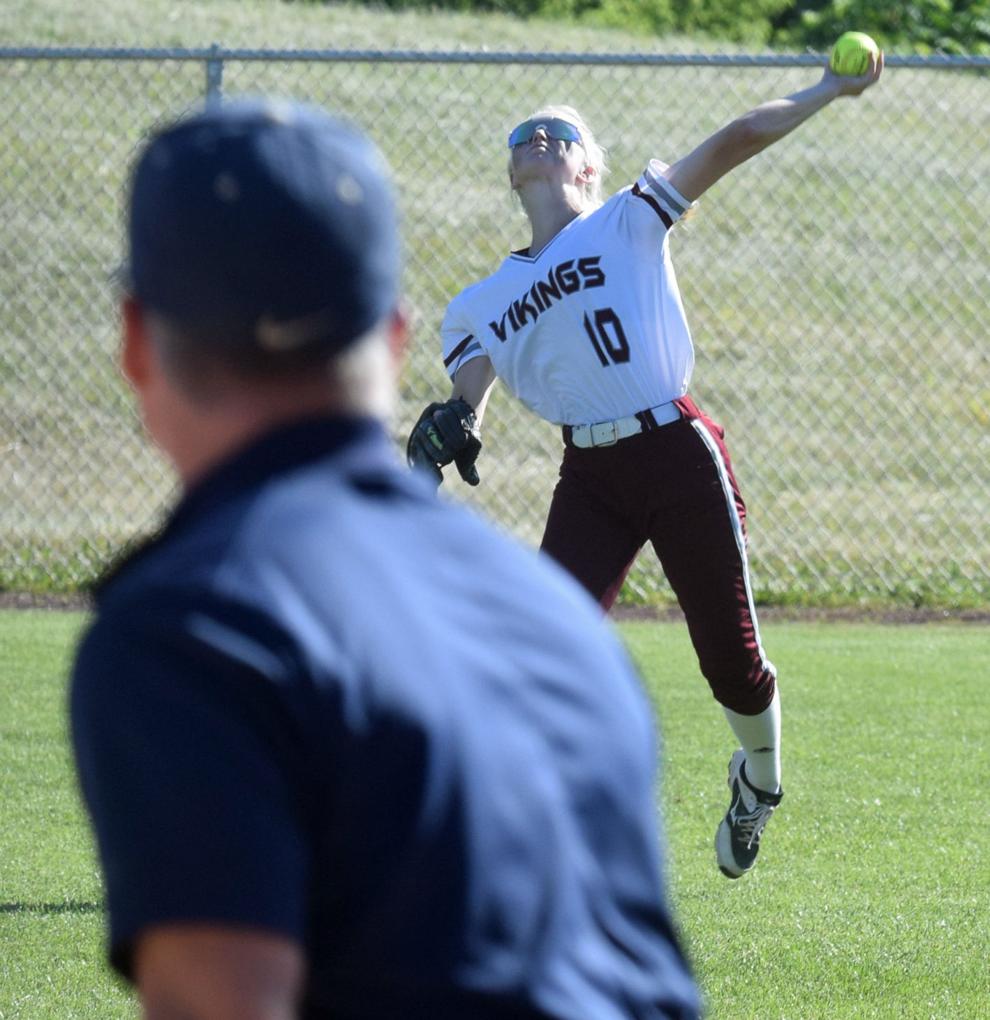 Holmen regional title