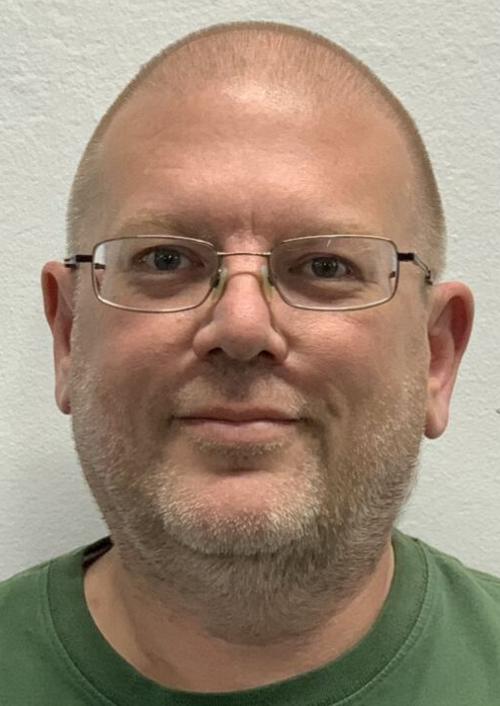 Victor Desmond stood between two teammates as the celebration carried on at the other end of the court.
The Onalaska High School senior put his left arm around junior Ayden Larson and his right around junior Max Breiling. He patted and rubbed both of their heads before hooking his thumbs under his jersey and squaring up his body to face a table full of awards for those playing in the WIAA Division 2 state championship game.
Desmond kept his head straight, but his eyes darted around the La Crosse Center as Pewaukee players continued to celebrate.
He wasn't looking for anything specific.
"Anything," he said. "I was looking for anything."
Desmond couldn't bring himself to watch the celebration after the top-ranked Hilltoppers lost a 54-37 battle to the second-ranked Pirates on Saturday night.
"That's been a dream of mine since I was a little kid," Desmond said of the championship celebration. "To fall short in the last game of my high school career is tough."
It was tough for everyone on the bus he boarded because the season didn't end the way any of them thought it should. That's not to say they minimized Pewaukee's accomplishment.
There are no plays to break down or statistics to use as evidence that the Hilltoppers (19-1) should have gone home as champions.
Pewaukee (26-3) put together a great plan and shot the lights out early to take control.
They defended hard and put Onalaska in tough spots with the ball. They didn't make mistakes.
If you watched how Lake Mills knocked off Aquinas in the Division 4 girls championship game last week, you'll understand how it happened. The Pirates may not have executed quite as well as the L-Cats, but the performance was darn close.
That's how you become the first to beat an undefeated team.
Desmond likened the Pirates' start to a punch in the face. Pewaukee made 10 of its first 15 shots and 6 of its first 8 behind the 3-point line. No defense can anticipate that kind of long-range success, and there are times — this one included — where not much could have been done to stop it.
"You're always going to second guess," Onalaska coach Craig Kowal said, "but I thought our preparation was pretty good."
The Pirates led from start to finish — the Hilltoppers tied the score at 5, but that was it — and scored 17 of 23 points during one stretch to push their lead to 27-14 midway through the first half. Pewaukee made nine 3s in the game, a couple of them over the outstretched arm of 6-foot-10 Gavin McGrath as he defended on the perimeter.
As good as Onalaska is defensively — it began the state tournament allowing opponents just 40 points per game — there was no stopping the Pirates' shooting accuracy on this night. If that was going to happen, it would be Pewaukee's doing.
So, where does that leave us with the Hilltoppers' 19-1 season?
Onalaska was the best team in the Coulee Region and one of the best in the state. Those are never bad things to be, no matter how the season ends.
The Hilltoppers put on defensive clinics a couple of times each week — sometimes more, sometimes less, depending on the COVID-19 wave — and made it look easy. They established themselves as a powerhouse group and responded to just about anything any team threw at them.
They rewarded those who were able to attend games with a show.
Being declared one of the state's best teams — the Hilltoppers were ranked No. 1 all season — is one thing. Becoming one of the state's best teams is a lot harder, but Onalaska did that by beating Tomah three times, by beating Menomonee Falls and by beating Caledonia.
Maybe most importantly by advancing to the title game by winning its first real fistfight of the season — a 66-57 victory over Appleton Xavier in a semifinal Saturday morning.
Senior Sam Kick had an interesting comment after the championship game Saturday night.
"If you would have told us (last summer) that we'd be in the championship game, it would have surprised a lot of us." he said with a smile. "It was kind of cool that we did this."
Kick certainly wasn't surprised at the team's gradual success, but his observation shows that he understands how difficult Onalaska's accomplishment was.
This is a team that has some elite players in Kick, Desmond and McGrath. But moving on without last year's seniors meant nothing should be taken for granted, and it wasn't.
The Hilltoppers moved on with a new identity and qualified for the state tournament for the first time in eight years.
What they did with that identity may not have led to the kind of celebration the players wanted Saturday night. But it did produce a big silver ball that will find a home in the school trophy case and serve as a reminder of a pretty special season.