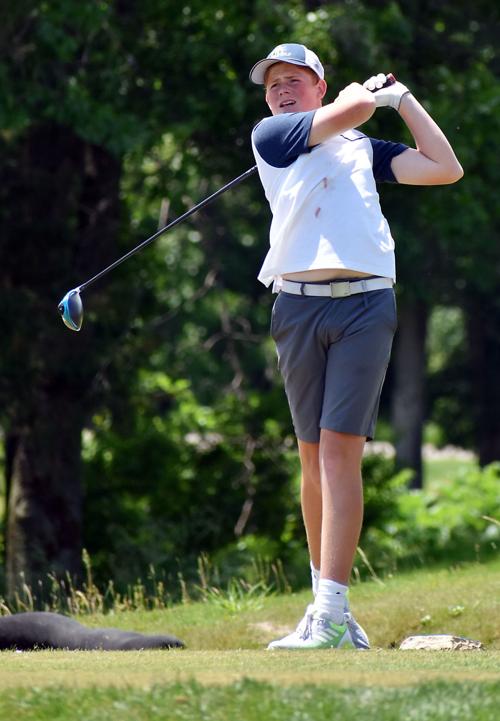 WISCONSIN DELLS, Wis. — Black River Falls High School boys golf coach Scott Tubbs knew ahead of time how important it would be for his team to keep its tee shots straight during the first round of the WIAA Division 2 state tournament on Monday.
With the exception of junior Mike Antonelli, the Tigers struggled with that.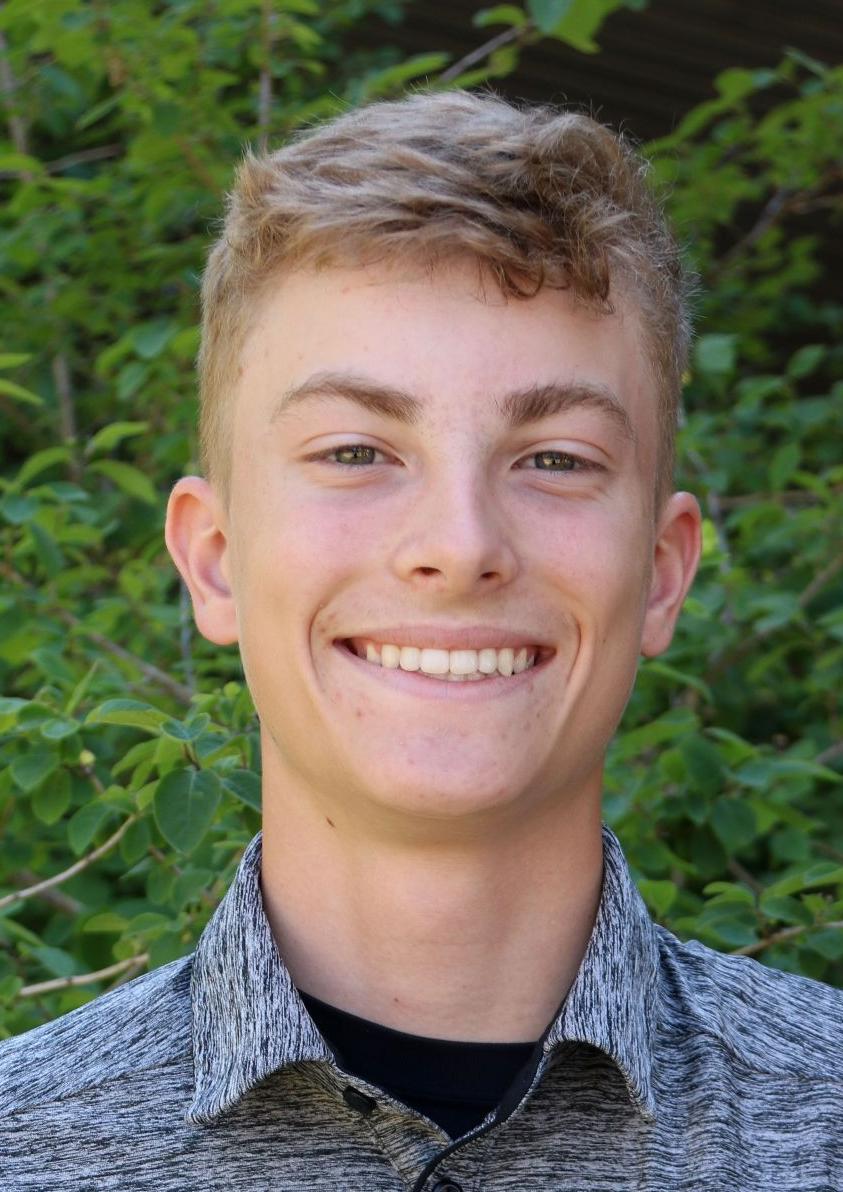 Black River Falls carded its poorest round of the season with a 363, but Tubbs thinks the experience gained will help them improve on their eighth-place position during Tuesday's second round at Trappers Turn Golf Course.
"If you go left or right, there's water and trouble," Tubbs said of the course fairways. "We had more penalty strokes and more lost balls today than we've had all year. But if we can settle down and play better (in the second round), we don't have that far to go to try and get into the top half."
Antonelli, the Coulee Conference season medalist, was the exception for the Tigers and is one shot off the lead among individuals after shooting a 4-over-par 76.
Antonelli is part of a crowded top of the leaderboard and part of a four-way tie for fourth place. Three players — Marinette's Ty Kretz, Madison Edgewood's Ethan Arndt and Maple Northwestern's Trent Meyer — are tied for first at 75.
"I'm disappointed with some of the shots in my round, but I'm happy with my position," Antonelli said. "It's packed up there, but I'm just going to play my game and shoot as low as I can (in the second round).
"If I can worry about myself and the shots that I have as opposed to what everyone else does and checking the leaderboard the whole time, that will help me play as good as I can."
Antonelli benefited from his practice round in taking the approach that he was better off leaving shots short when going for the green rather than taking the chance of missing long.
"You can get a lot of check on your wedge shots, and I played a lot of good chip shots that hit the front of the green and rolled to the pin," said Antonelli, who had three birdies, three bogeys and two double bogeys. "Leaving myself uphill putts all day helped me shoot what I shot."
The Tigers are 11 shots behind seventh-place Kettle Moraine Lutheran (352) and 17 behind sixth-place Edgerton (346). Madison Edgewood Sacred Heart leads at 320 with second-place Lakeland four shots back.
Freshman Evan Anderson shot a 90, senior Caden Skelding a 97, freshman Wyatt Madvig a 100 and senior Jackson Harkner a 107 for Black River Falls.
"Mikey hit a lot of fairways and played well around the green," Tubbs said. "He had a few rough patches, but he played like he normally does, pretty steady."
DOBBINS TIED FOR 11TH: Aquinas junior Sam Dobbins is tied for 11th place in Division 3 after opening with an 82 at Trappers Turn.
Dobbins shot a 1-over 37 on the front nine, but a triple bogey, two double bogeys and four bogeys — surrounding an eagle on the par-4 14th — led to a 45 on the back.
Dobbins is part of a seven-way tie and one shot out of 10th place with 18 holes to play. Orfordville Parkview's Trey Oswald is the Division 3 leader after shooting a 2-over 74, and he holds a two-shot lead on Lancaster's Noah Kirsch.
NEUMANN 40TH IN DIVISION 1: Tomah senior Hunter Neumann began his Division 1 state tournament with an 81 and heads to the second round at Wild Rock Golf Course tied for 40th place.
Neumann shot a 1-over 37 on the front nine and an 8-over 44 on the back. He birdied two holes and bogeyed three on the front.
Middleton's Jacob Beckman fired a 4-under 68 and owns sole possession of first place after the first 18 holes. Mequon Homestead's Ty Mueller is two shots back and alone in second.