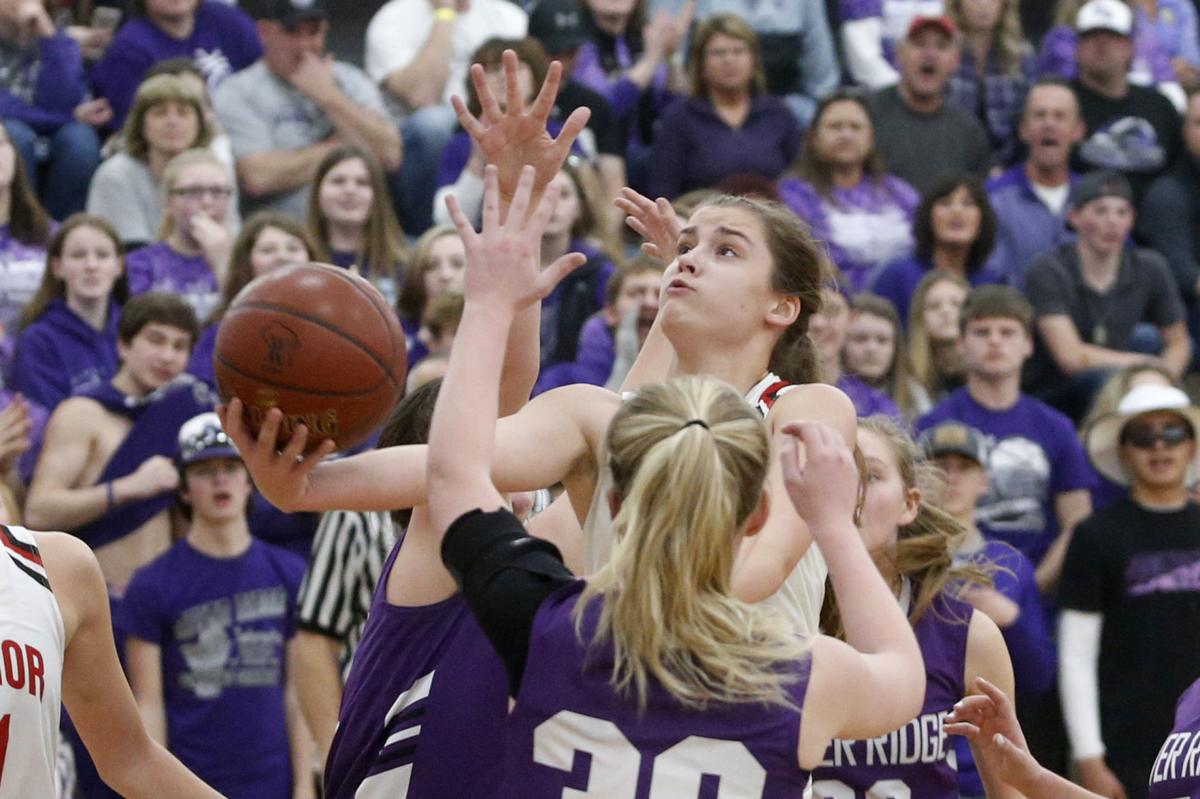 BANGOR — One season ago, Haley Jones, Megan Miedema, Andrea Olson, Taylor Jacobson and Aliyah Langrehr all earned varsity minutes as underclassmen as the Bangor High School girls basketball team battled injuries.
Of course, there were plenty of instances when each young player entered "panic modes," as Bangor coach Merlin Jones calls them, but the experience was invaluable as they returned to play important roles on this season's squad.
Jones has seen those "panic modes" perhaps only once this season, and they came in the Cardinals' second game: a 74-52 loss to Melrose-Mindoro, which will play in its third straight Division 4 state tournament this weekend. Despite the lopsided score, Jones and his team felt they played the Mustangs tough outside of a couple of runs.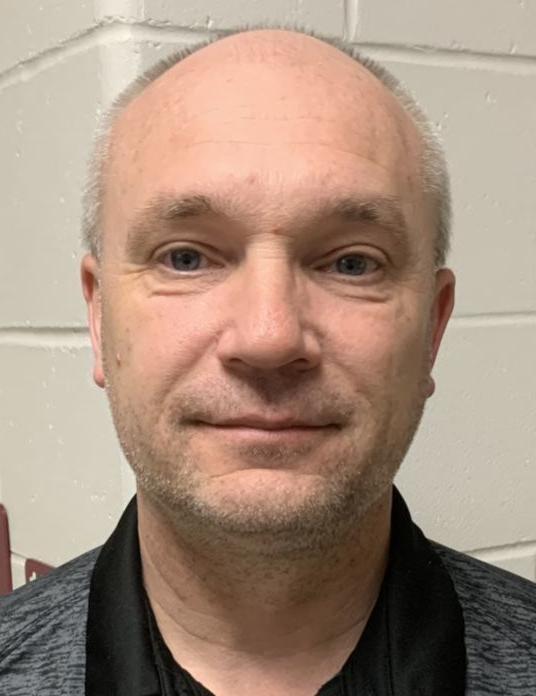 "After that, we talked to the girls and said, 'You're more mature than you think you are. You've been in these positions,'" Jones said. "From there on out, it really seems like the kids have really never crumbled. They kind of just kept that calm, steady, constant, 'We can do this. We can do this.'"
"I think definitely last year, we were really young. We had never experienced varsity," junior Haley Jones added. "... Mel.-Min., they're such a good team, and that helped us see what we can be and how we played against them and now they're here at state, so it just showed that we can hang with the tough people."
Bangor hasn't lost since that Dec. 2 game and carries a 24-game winning streak into this weekend's WIAA Division 5 state tournament at the Resch Center in Green Bay. The third-seeded Cardinals (25-1) will take on second-seeded Clear Lake (26-0) in a semifinal game to be played after top-seeded Black Hawk (26-0) and fourth-seeded Wausau Newman Catholic (22-4) play at 9:05 a.m. Friday.
Karsen Kershner, Bangor's lone senior, is excited to step on the court at the Resch Center after watching from the bench as the Cardinals won the state title in 2018, and she sees similarities between that team and this year's squad.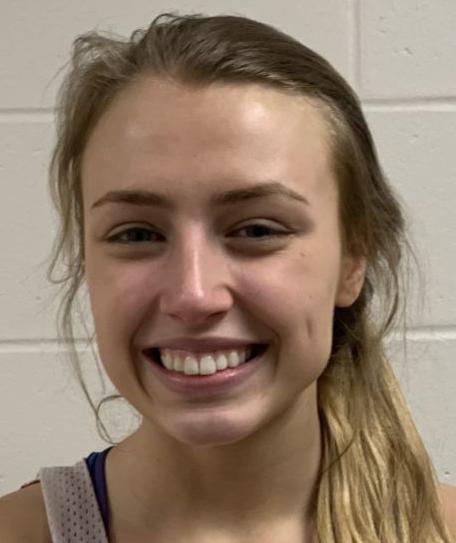 "They had bigs; they had shooters; they had, all-around, what you need. They had determination and motivation," Keshner said. "I think I see that a lot in this group, too."
Merlin Jones sees it, too, though he notes a few differences. One he points out is this team's unity — not to suggest the 2017-18 team didn't possess that quality — as he circles back around to the group's maturity.
That maturity has manifested itself a number of ways this season. To start, the Cardinals have a goal poster that hangs in the locker room and travels with the team to games. Bangor has been able to check off conference champions, regional champions and sectional champions thanks to a balanced team full of players who complement one another.
No player is averaging more than 14 points per game — Kershner leads the way with 13.2 points per game — and the Cardinals have five players who average more than 7 ppg, including freshman Nora Tucker and Jacobson, a sophomore.
"I think we've had seven different girls lead us in scoring on a different night," Merlin Jones said.
"You can count on anybody at any time," added Haley Jones, who is the team's second leading scorer with 9.9 points per game. "We can get it to one person, if they're going to double them, we have four other people on the floor that are going to take it and score."
That has been vital as Bangor earned hard-fought wins throughout the season. A 52-47 win over Arcadia, which will play in the Division 3 state tournament. A 61-59 overtime win over West Salem, another Division 3 team.
That's not to mention erasing an 18-point first-half deficit against Blair-Taylor before taking the regional title by winning 70-60 in overtime. All seem to point back to Merlin Jones' observations on the team's poise and maturity.
"(I) just never really saw that aspect of how young these girls are, where they just kind of crumbled and panicked and said, 'Game's over. We can't do it,'" he said.
One of the Cardinals' more difficult tests, though, will come Friday against Clear Lake. The Warriors have height inside, much like Melrose-Mindoro, and have three players who average at least 10 points per game.
Bangor is weighing its options on how to contain Clear Lake center Maddie Rosen and forward Julianna Rosen — both of whom stand 6 feet tall and average 12.9 and 10.3 points per game, respectively — and Jones hasn't ruled out using a 2-3 zone to pack things in.
"We need to do some things defensively to control the interior," he said. "Box out, limit shots to one, get some good rebounds in there and be in position, and make them beat us from the perimeter."
"They're bigger than us for sure," Kershner added. "... We want to throw a few things at them to see if we can change it up for them."
The Warriors are sure to throw things at the Cardinals, too. But if this season has been any indicator, Bangor seems as if it will be up to the task.
All games at the Resch Center in Ashwaubenon
Be the first to know
Get local news delivered to your inbox!