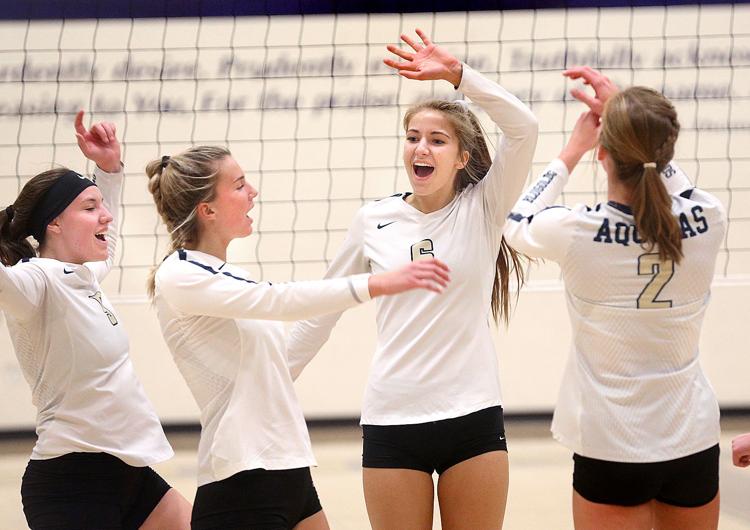 Aquinas High School volleyball senior Lexi Donarski has had plenty of experience — and success, for that matter — at the Resch Center in Green Bay. The Blugolds have won the WIAA Division 4 girls basketball state title each of the past two years at the venue, in no small part because of Donarski.
But the first trip of her high school career to the Resch Center didn't end on a high note.
In 2016, when Donarski was a freshman, Aquinas advanced to the Division 3 state volleyball tournament for the first time but lost in straight sets in the semifinals to Howards Grove, which went on to claim the state championship.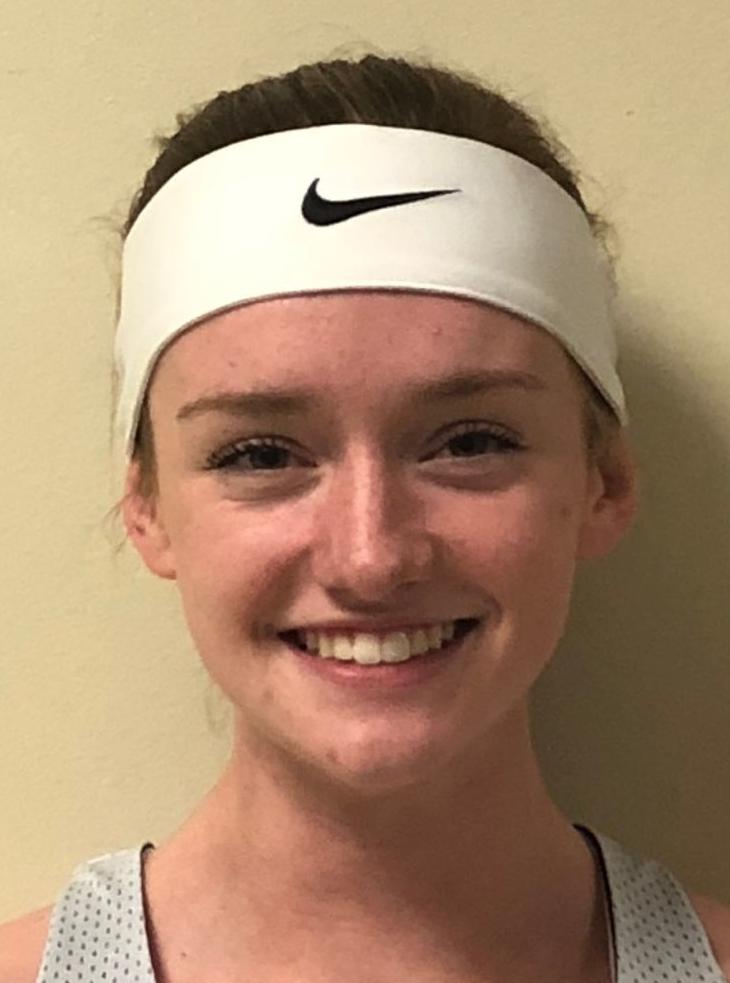 "I've always wanted to go back to state in volleyball ever since that year," Donarski, who committed to play basketball at Iowa State University the summer before her freshman season, said on Monday.
On Friday, the Blugolds will make their return to the state tournament.
Third-seeded Aquinas (30-3) will play second-seeded Waterloo (31-10) in one of two Division 3 semifinal matches at 11:30 a.m. Friday at the Resch Center. First-seeded Howards Grove (42-4) and fourth-seeded Fall Creek (40-3) will meet in the other semifinal match.
The championship match is set for 11:30 a.m. Saturday.
"I'm just excited for the kids," Aquinas coach Nellie George said. "I'm just super proud of them because they have been finding ways to win."
"State is always such an exciting time," Donarski added. "No matter what sport, it brings the same excitement every time, and we have a really experienced team this year."
Waterloo also boasts a talented squad. Although the Pirates have lost 10 matches, five of those losses have come to teams in the Division 1 state tournament: Union Grove, Appleton North and Sun Prairie.
University of Illinois volleyball commit Brooke Mosher leads Waterloo's potent front row. Mosher has a team-high 498 kills, while Joslyn Wolff (293 kills) and Rylee Duessler (137 kills) both have shown their ability on the attack.
"I think if we can figure out how to manage some of the things that (Mosher) will throw at us, I think that will help us tremendously," George said. "For us, we've got a lot of attack in the front row. It doesn't matter who you're talking about or what lineup is in there. We always seem to have kids that know how to put a ball away."
That starts with Donarski, who leads the team in kills with 409. Courtney Becker (180), Kayla Bahr (157) and Natalie Warren (150) all have at least 150 kills.
George believes how well the Blugolds serve and pass could be the difference on Friday.
Taylor Theusch, who leads the team with 754 assists, and Victoria Nolte, who leads the team with 416 digs, figure to play important roles on those fronts. Nolte (42) and Theusch (37) are second and tied for third in aces, respectively, for Aquinas.
The Blugolds are confident heading into Friday, having played in tough matches throughout the season, ranging from a five-set less to Holmen to their win over Grantsburg in the sectional final. And they don't want their season to end.
"The girls themselves have taken on a big role this season into, 'We're going to do this, and we're not going to stop until we do,'" George said. "That's why we win three sets that are close because they're not willing to let that go."
Be the first to know
Get local news delivered to your inbox!