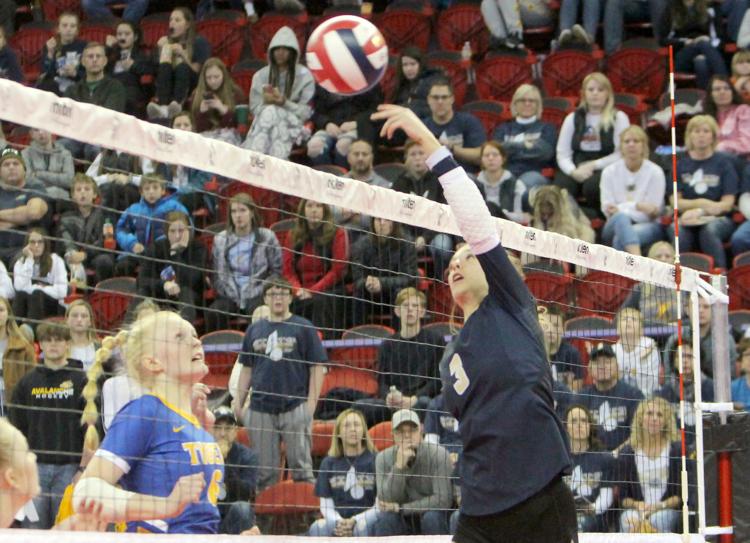 GREEN BAY — The top-ranked and top-seeded Howards Grove High School volleyball team didn't just look the part.
The Tigers were balanced on offense and tenacious on defense on the way to a WIAA Division 3 state championship with a 25-22, 25-14, 25-15 victory over Aquinas at the Resch Center on Saturday.
Lexi Donarski had 14 kills with Kayla Bahr adding four for the fourth-ranked Blugolds (31-4), who were playing in the program's first WIAA state championship contest and brought home their first contribution to the school trophy case with a silver ball.
"Obviously, we're disappointed in taking home the silver ball today; that was never the end goal. But I think we played as hard as we could on this day, and Howards Grove is a very talented team in all of their rotation," Aquinas coach Nellie George said. "So I think we put our best effort forward today, and we just came up short."
The tightest set of the match came right away as Aquinas hung tight with the Tigers before Howards Grove (44-4) closed the set strong to take a 1-0 lead. Trailing 19-13 in set one, a stretch of five points out of six helped the Blugolds close to within two at 20-18 after two kills from Donarski and a kill from Taylor Theusch. Aquinas closed within two again at 24-22, but a kill from Karissa Kaminski capped the opening set win.
Sets two and three were uphill struggles from the beginning as the Tigers jumped out to early leads. A 6-1 run extended the Tiger lead to 16-10 and two other multi-point pushes quickly turned a 1-point deficit for the Blugolds into a 21-12 hole following an ace from Kaminski in the second set.
Aquinas earned a quick 3-1 lead in the final set, but five points in a row pushed the Tigers in front for good as they kept the pressure on and won their third state championship and second since 2016.
"I know it's a cliche people say, but we are such a team," Howards Grove coach Brett Damrow said. "We are 15 deep and even deeper. We had injuries throughout the year, and athletes just stepped up. You can only play six on the court at a time ... these girls are great volleyball players. They're great people, but they're great volleyball players, and that's what this past year show it."
Victoria Nolte led the Blugolds with 14 digs, followed closely by Bahr and Donarski with 13 and 11, respectively. Theusch had 24 assists from her setter position.
Kaminski and Saige Damrow led Howards Grove (44-4) with 12 kills apiece with the freshman Damrow — already a University of Wisconsin commit — notching the state championship winning swing in the final set. Emily Bruckschen and Maddy Near had nine and eight kills, respectively, for a Tiger team that was balanced and rarely out of sorts.
You have free articles remaining.
Register for more free articles.
Stay logged in to skip the surveys.
"They had a significantly better hit percentage but if you step back from that a little bit, they spent most of the morning in this match in system and so that allowed them to do whatever they wanted against us," George said. "That pass was within the setter's box a few feet most of the night where we spent most of this match out of system.
"Yesterday (in the semifinals) we did a fantastic job of keeping Waterloo out of system by serves, and we just didn't have that today where we felt like we were keeping them out of system enough."
Aquinas and Howards Grove both advanced to Saturday's title match by virtue of impressive straight-set victories in Friday's semifinals with Aquinas topping Waterloo and Howards Grove sweeping Fall Creek.
Defensively, Howards Grove had a number of point-extending digs, not always leading to points for the Tigers but spoiling some of the good swings the Aquinas front row earned.
"I think it was hard in general because they threw up a lot of triple blocks at us that we haven't really seen at any other time during the season," Donarski said of the Howards Grove defense. "Usually you're only facing four hands and when you see all six up there it's really hard to find a way to cut it around them."
"They're really scrappy, and it's really tough when you get a good hit and they get a hand on it, they get touches, and they have the momentum, and they're really excited about it," Aquinas senior middle blocker Courtney Becker said. "And then, sometimes, they block us after their great dig."
The Blugolds were making their first trip to state since 2016, when Aquinas was swept by Howards Grove in the semifinals.
Aquinas graduates a strong five-player senior class in Donarski, Theusch, Kayla Weisbrod, Becker and Bahr.
---
Nov. 9: La Crosse Aquinas vs. Howards Grove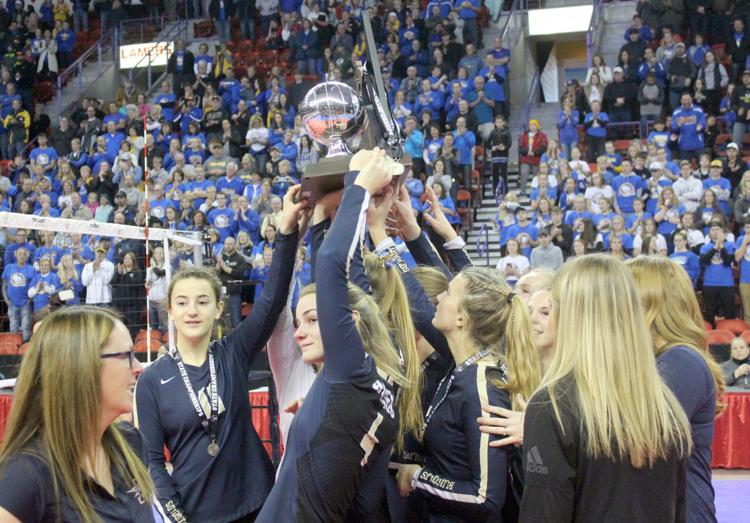 Nov. 9: La Crosse Aquinas vs. Howards Grove
Nov. 9: La Crosse Aquinas vs. Howards Grove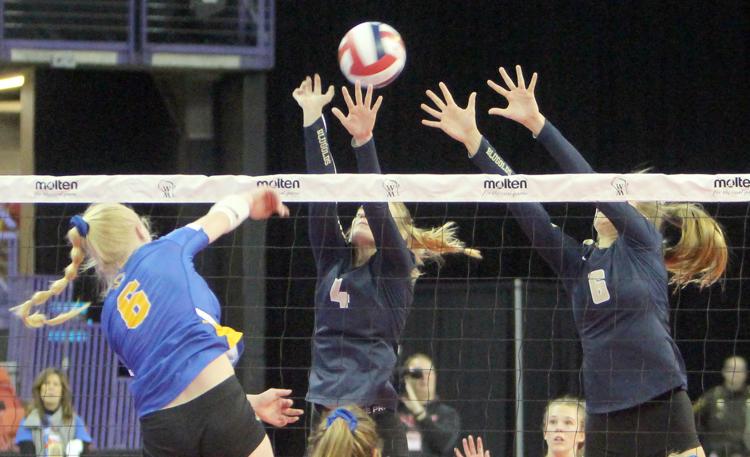 Nov. 9: La Crosse Aquinas vs. Howards Grove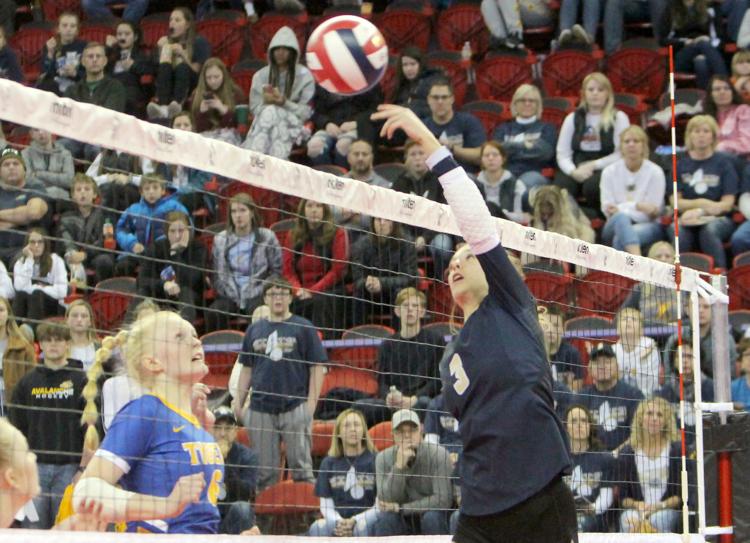 Nov. 9: La Crosse Aquinas vs. Howards Grove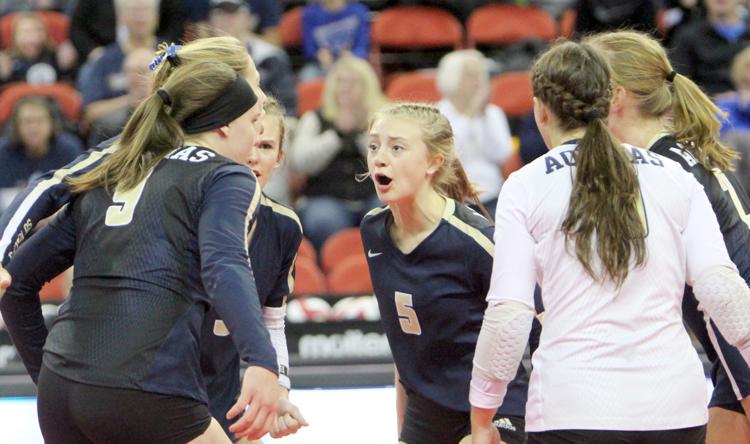 Nov. 9: La Crosse Aquinas vs. Howards Grove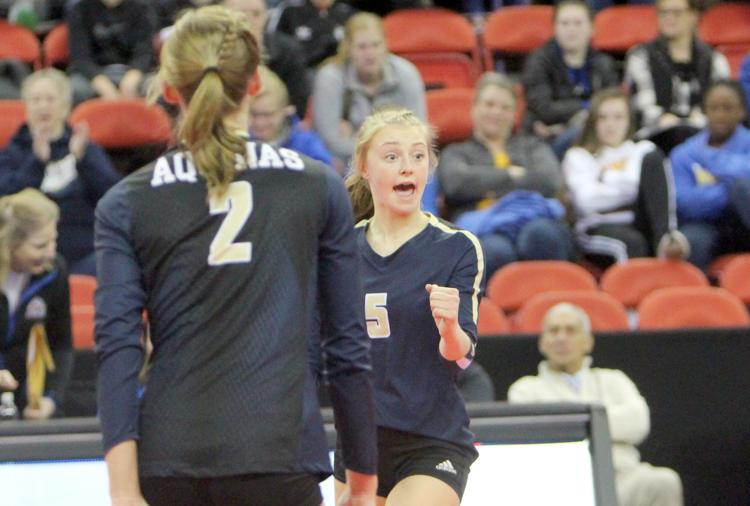 Nov. 9: La Crosse Aquinas vs. Howards Grove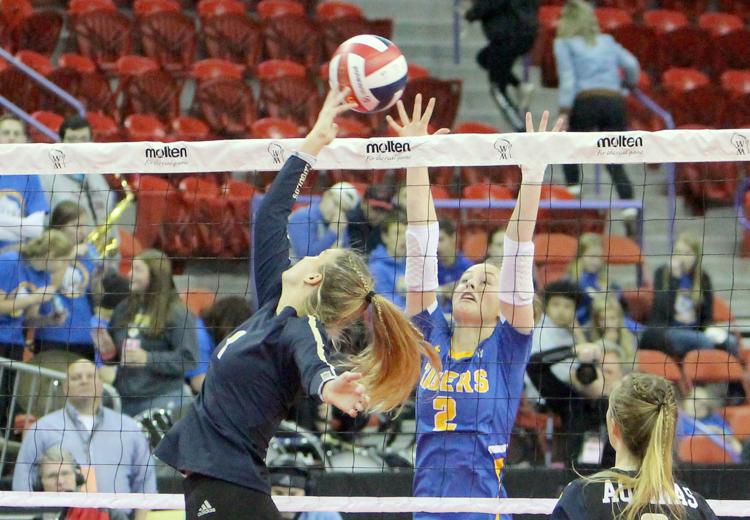 Nov. 9: La Crosse Aquinas vs. Howards Grove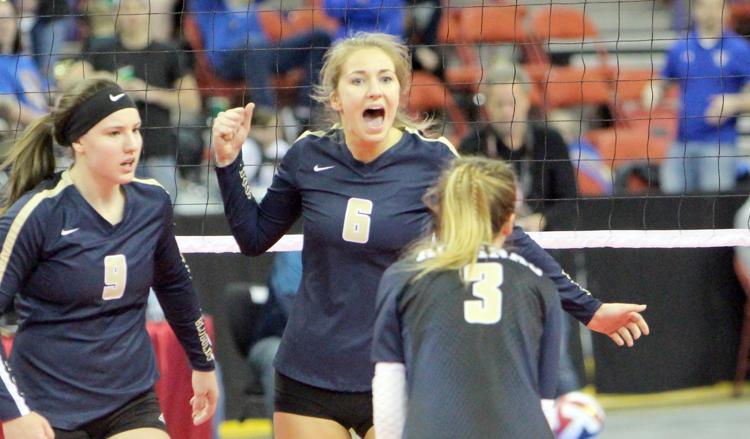 Nov. 9: La Crosse Aquinas vs. Howards Grove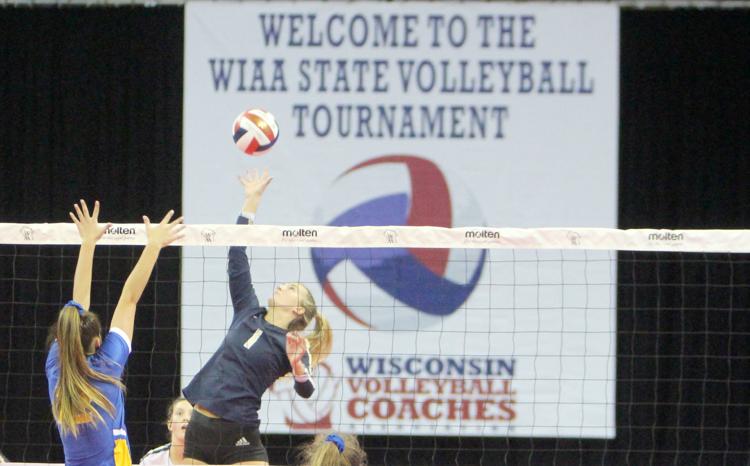 Nov. 9: La Crosse Aquinas vs. Howards Grove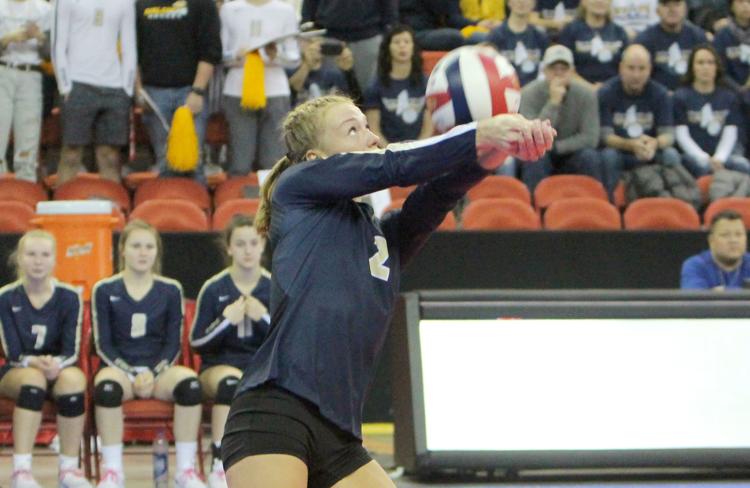 Nov. 9: La Crosse Aquinas vs. Howards Grove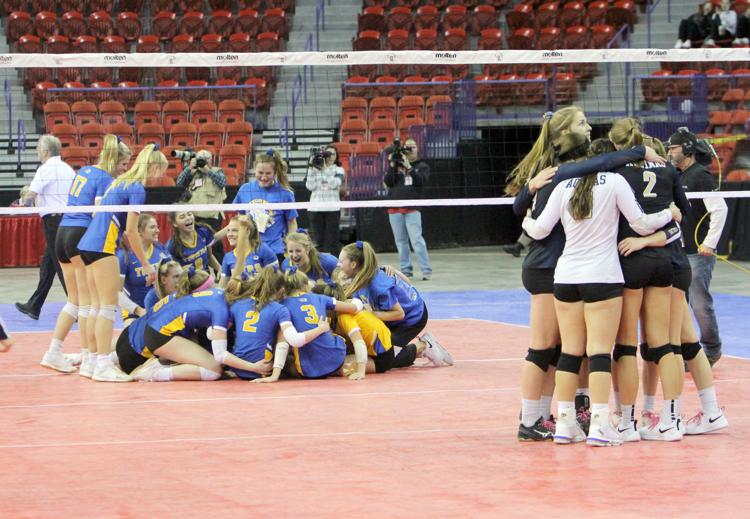 Nov. 9: La Crosse Aquinas vs. Howards Grove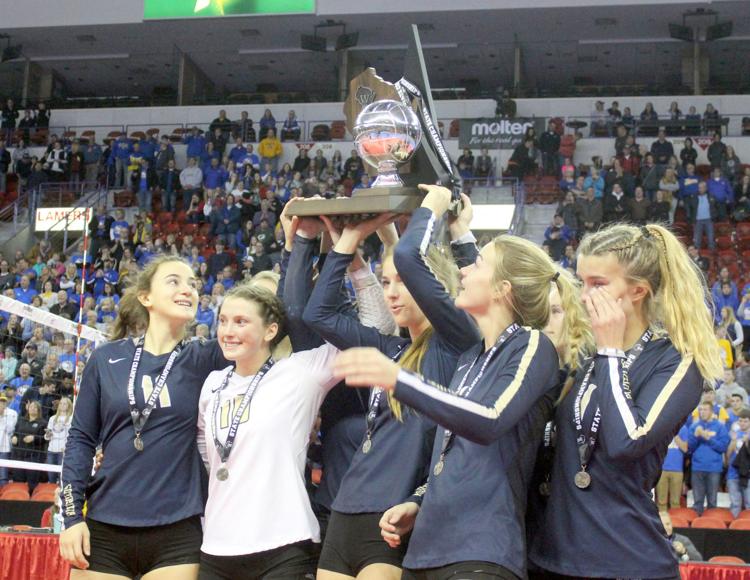 Nov. 9: La Crosse Aquinas vs. Howards Grove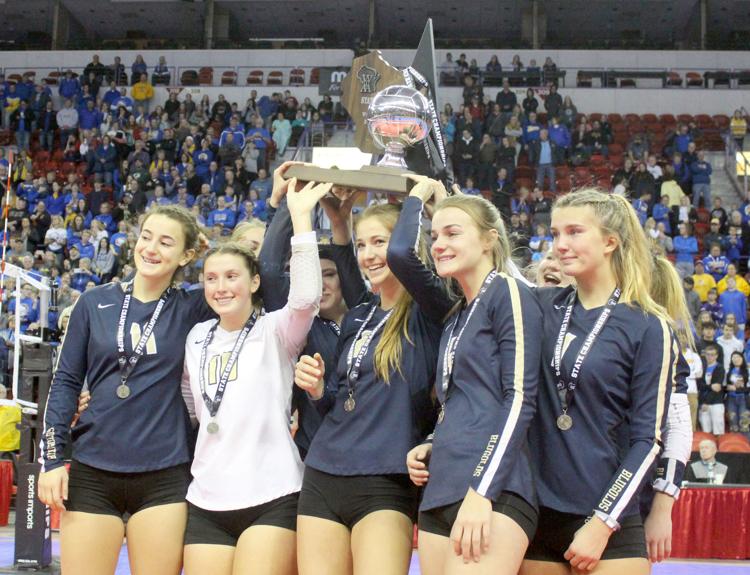 Nov. 9: La Crosse Aquinas vs. Howards Grove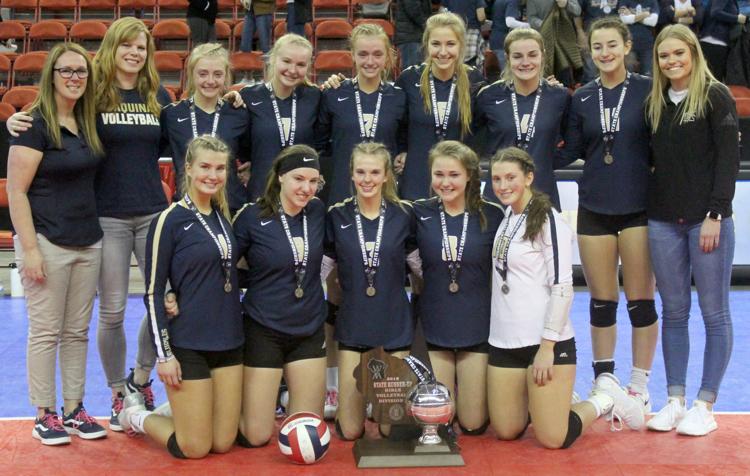 Nov. 9: La Crosse Aquinas vs. Howards Grove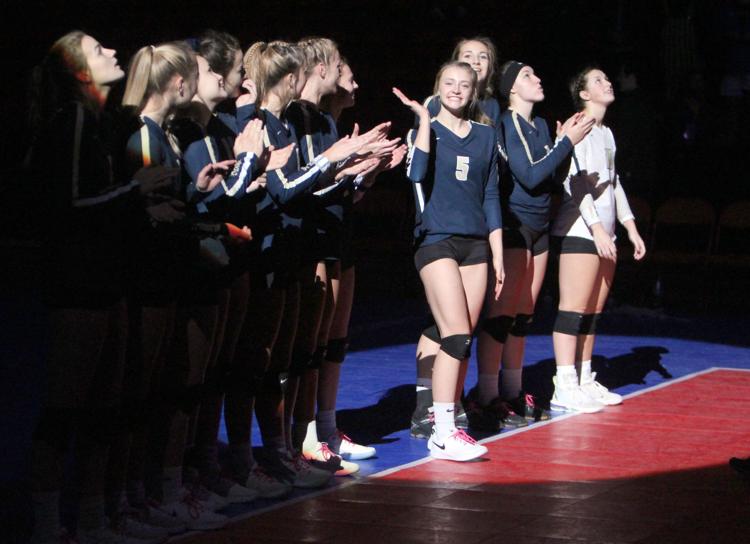 Nov. 9: La Crosse Aquinas vs. Howards Grove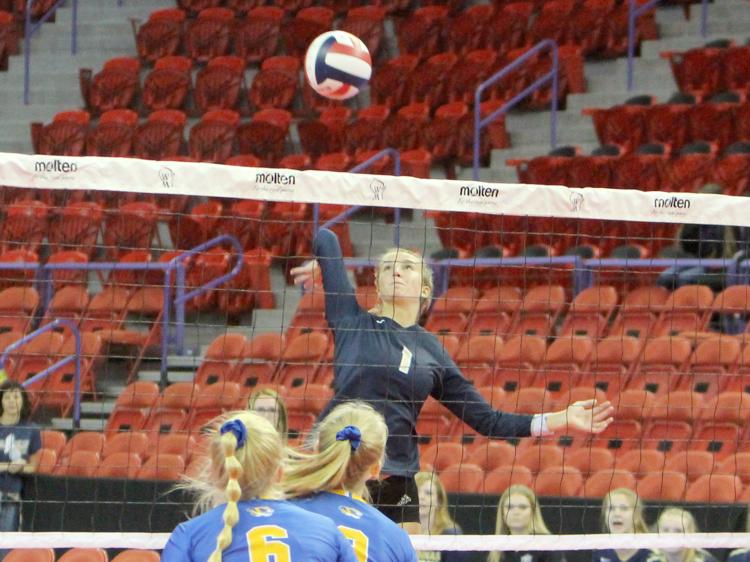 Nov. 9: La Crosse Aquinas vs. Howards Grove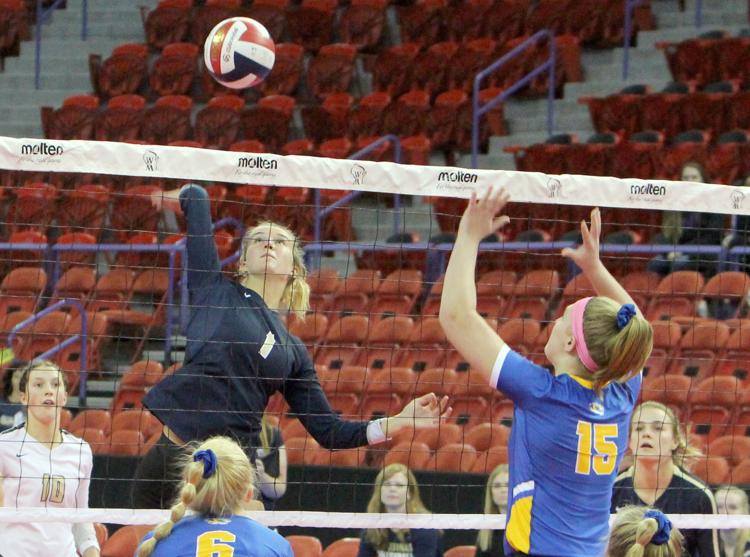 Nov. 9: La Crosse Aquinas vs. Howards Grove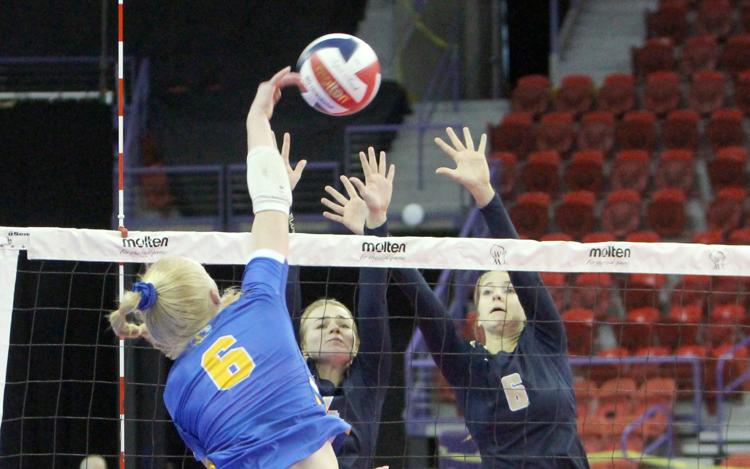 Nov. 9: La Crosse Aquinas vs. Howards Grove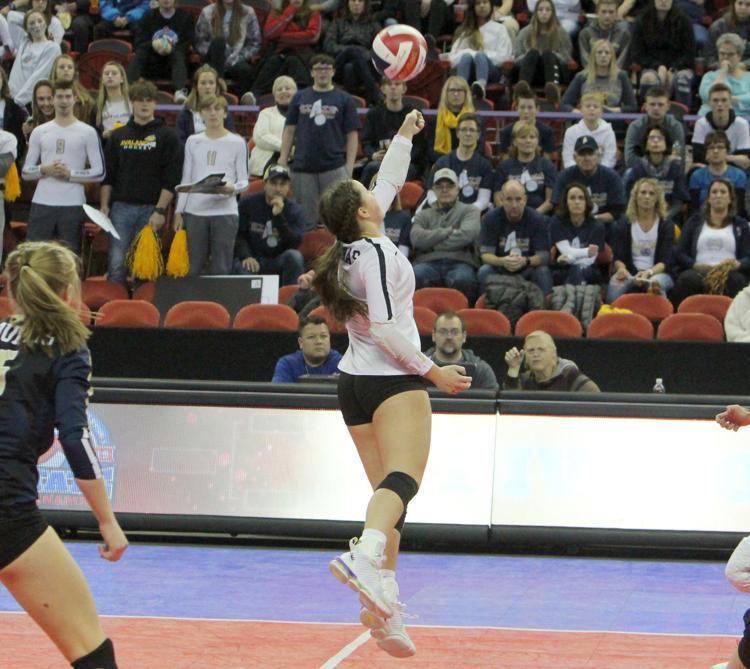 Nov. 9: La Crosse Aquinas vs. Howards Grove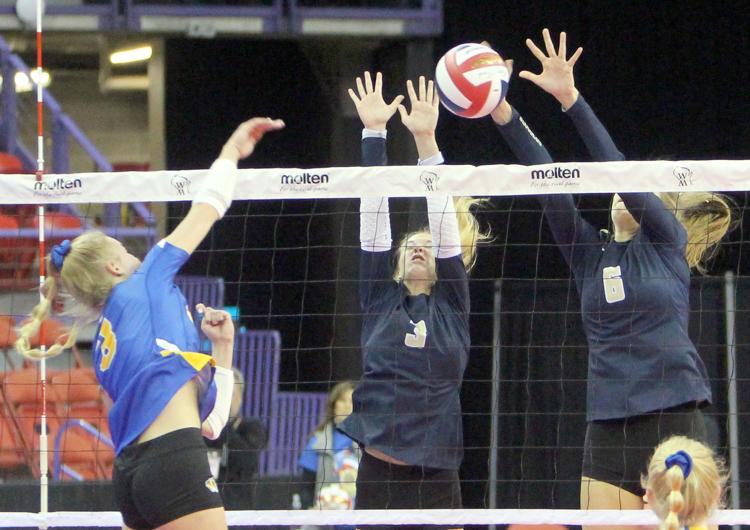 Nov. 9: La Crosse Aquinas vs. Howards Grove