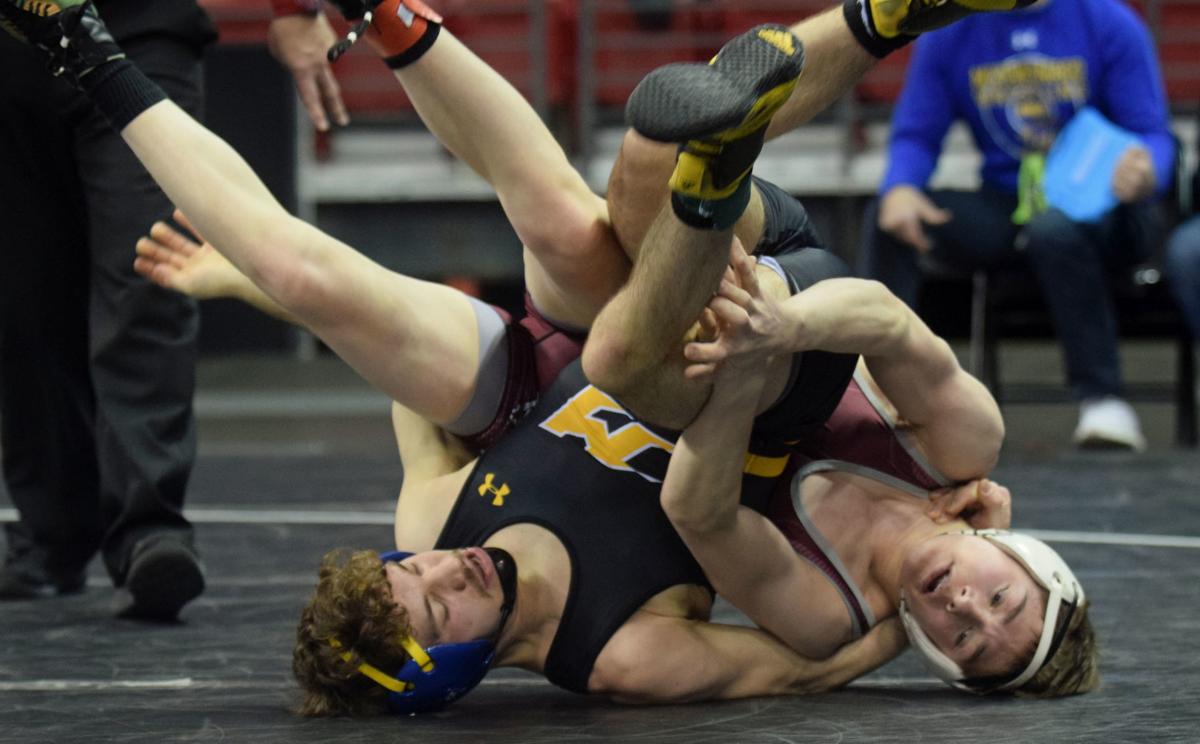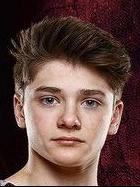 MADISON — A group of coaches walked away from Holmen High School wrestling senior Alex Pellowski after briefly celebrating his third-place finish at the WIAA individual state tournament Saturday before Pellowski got their attention with a lighthearted taunt
"Hey, I one-upped you, Baggy," Pellowski said to Holmen assistant Jared Bagniewski, who just stared at his wrestler with a smile.
"You better talk to (Pellowski) now," Holmen head coach Jason Lulloff said with a smile while walking from the Kohl Center tunnel to the arena. "He's hot."
Bagniewski — a 2007 Holmen graduate who competed in two state tournaments, had a 149-24 career record and finished fourth in Division 1 at 119 pounds as a senior — reminded Pellowski that practice resumes Monday.
And now the wait begins until finding out if teacher can take pupil down a notch as the Vikings prepare for the WIAA team state tournament.
"I've challenged him before and gotten schooled," said Pellowski, who pushed his record to 37-5 by beating Stevens Point's Kale Roth (40-11) via pin at the 2-minute, 28-second mark. "Maybe (this performance) will get me over the top this time. I hope it does."
Pellowski and Sam Smith represented the Vikings in Saturday morning's consolation round, and Smith added a fifth-place finish at 113.
Smith (44-5), a junior, finished his individual season with a pin of Appleton North's Michael Smith (34-12). Smith finished that match in 2:37.
Both were dominant in their final matches at the Kohl Center.
Pellowski took care of Roth with a cradle and responded well to a semifinal loss to Stoughton's Nicolar Rivera.
"I knew that was going to be a really hard match to win," Pellowski said of the semifinal. "I accepted that I would probably lose that match before it started, but I gave it my all.
"I knew I'd have to catch him in something to win, and that didn't happen, so I moved on to (Saturday)."
Pellowski advanced to the third-place match by pinning Mukwonago's Jason Wisinski in the consolation semifinal. Smith lost his consolation semifinal to Burlington's Jaden Bird (37-7) in a 13-4 match.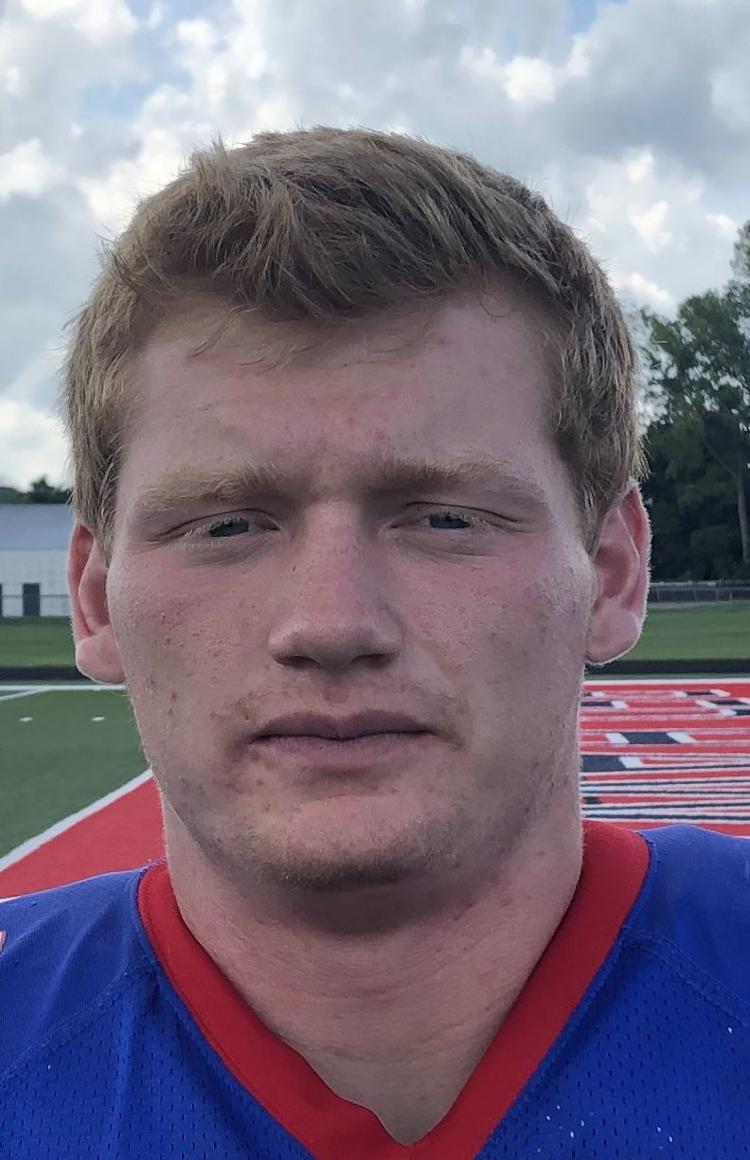 BURNS TAKES MOMENTUM TO TEAM STATE: Melrose-Mindoro/G-E-T senior Bryce Burns doesn't side step his intentions for his final individual state tournament.
"I kind of had a gross taste in my mouth after what happened (Friday) night," said Burns, who lost in overtime to Prairie du Chien's Truck Hannah in a Division 2 195-pound semifinal. "My goal was to come here and be a state champion.
"I don't think I showed any bad things mentally (against Hannah), and I was fine with the way the match went, but I think everyone saw two really good competitors."
The next goal became third place, which Burns accomplished with a 3-1 decision over Beloit Turner's Drew Ries in the consolation semifinals and pin of Tomahawk's Eric Decker in the third-place match. Burns pinned Decker in 2:09.
"I wanted to come here with my teammates and just rock out out on the last day," Burns said. "I think this is the best team we've had ever, and that's going to be the focus now."
The Titans are qualifiers for the Division 2 portion of the WIAA team state tournament at the University of Wisconsin Field House next weekend.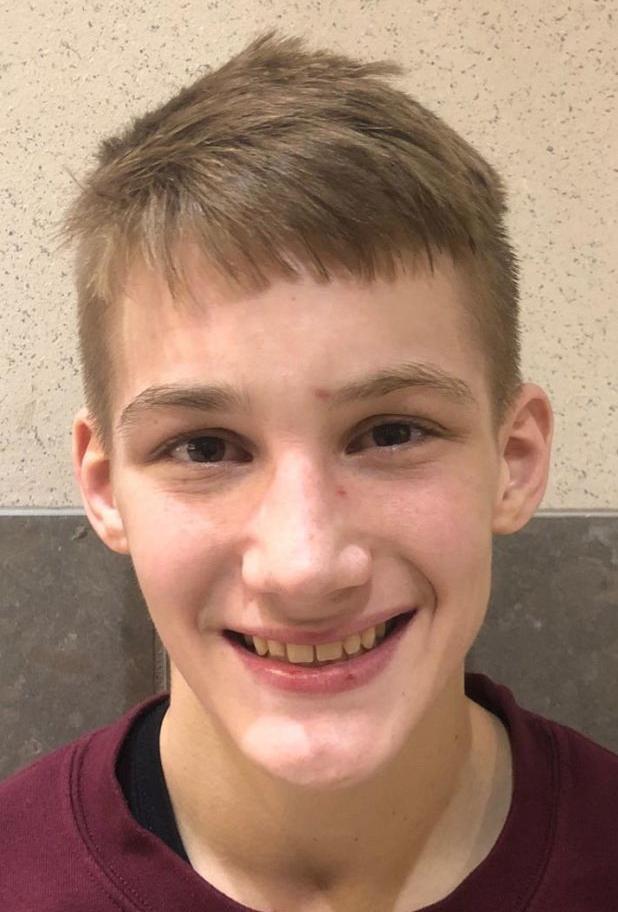 ROGGE, BROSINSKI FINISH STRONG: Prairie du Chien junior Matt Rogge (46-7, Division 2 132) and De Soto's Aiden Brosinski (40-5, Division 3 138) both won twice on Saturday to finish third.
Brosinski won a 10-3 decision from Fennimore's Aidan Nutter in the consolation semifinals before winning in dominant fashion with a 9-4 victory over Poynette's Gunnar Hamre (44-3) in the third-place bout.
Rogge posted a 4-0 win over Amery's Jordan Penard (39-5) after advancing through the consolation semifinal round on a medical forfeit.
FOURTH PLACE: The Coulee Region had a pair of fourth-place finishers, with Mel.-Min./G-E-T's Tanner Andersen (42-11, 113) splitting two matches in Division 2 and Westby's Conor Vatland (44-7, 170) doing the same in Division 3.
FIFTH PLACE: Aquinas' Joe Penchi (39-6, Division 3 132), Prairie du Chien's Traeton Saint (51-5, Division 2 160) and Bradyn Saint (49-8, Division 2 170) and Mel.-Min./G-E-T's Jacob Summers (42-11, Division 2 182) all won fifth-place matches.
West Salem/Bangor's Evan Wolfe (41-11, Division 2 126), Mel.-Min./G-E-T's Trevor Daffinson (30-8, Division 2 285) and Westby's Dylan Nottestad (41-14, Division 3 220) all placed sixth. Viroqua's Cale Anderson (46-6, Division 2 132) had to forfeit both of his matches because of a rib injury and placed sixth.
Be the first to know
Get local news delivered to your inbox!